Happy Holidays! Hope you have had a relaxing few days with family and friends. This year, we've had a difficult time planning for the holidays. With the loss of my mother in law, we decided to focus on our Christmas Traditions and have had multiple smaller gatherings with our immediate family. We even changed up the menu this Christmas and celebrated with a fantastic Garlic and Herb Smoked Prime Rib with the help of Smart and Final.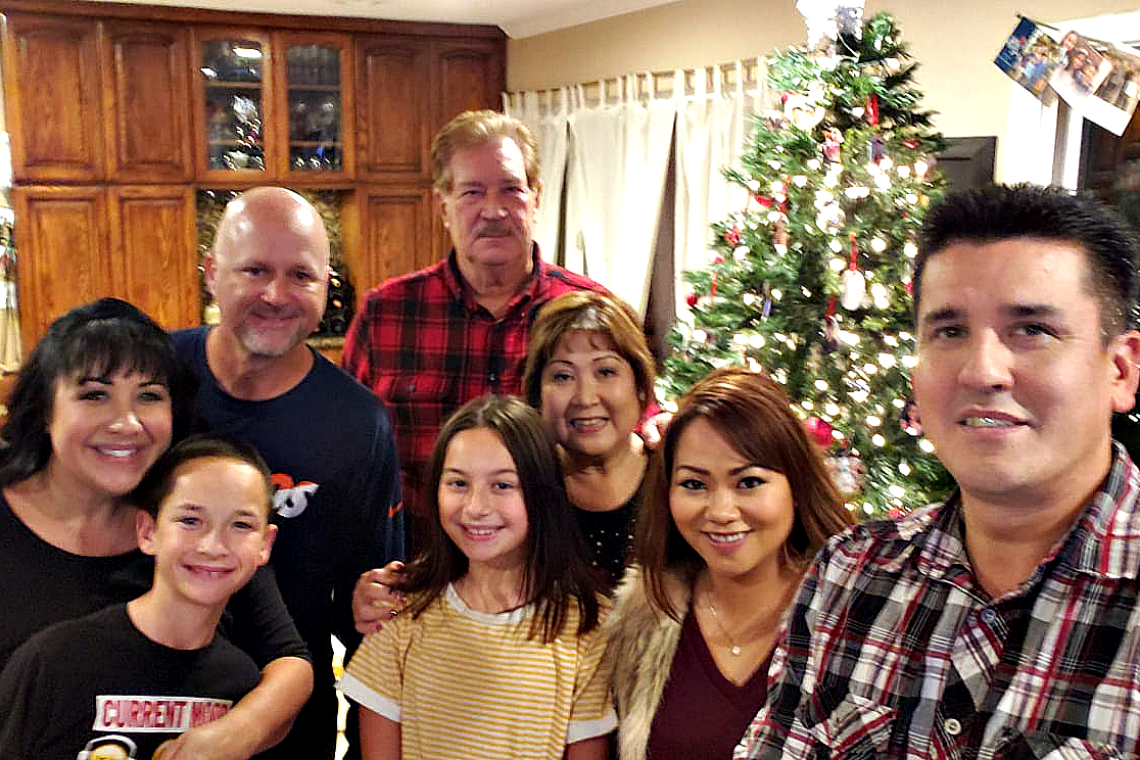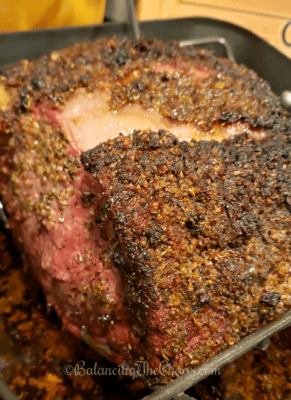 We typically have turkey for Christmas dinner, however, since we were changing up our typical family tradition, we decided to make the switch to Prime Rib. Thankfully, Smart and Final helped contribute to this featured recipe. We enjoyed a sponsored shop at our nearest location that had all the necessary ingredients for our new traditional Christmas feast. Better yet, the Prime Rib was on sale, making it even more affordable.
My husband was so excited to prepare the meat on his new Traegar smoker, that he researched different recipes for a few days. He decided to base his recipe off of Traegar's recipe shown here: Traegar Prime Rib Recipe, then added a few seasoning salts and additional ingredients to make it his own.
Garlic & Herb Smoked Prime Rib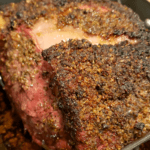 Delicious Prime Rib prepared in a Traeger Barbeque with Apple and Cherry Wood pellets.
8 LB Prime Rib
1 tbsp Thyme
1 tbsp Rosemary
5 cloves Fresh Garlic
½ cup Fresh Parsley
5 cubes Bouillon
½ cup Olive Oil
1 tsp Balsamic Oil
½ cup Red Wine Vinegar
32 ounces Beef Broth
Salt (Sprinkle To Taste)
Pepper (Sprinkle To Taste)
Seasoning Salt (Sprinkle To Taste)
Montreal Seasoning Salt (Sprinkle To Taste)
Mix all spices in a bowl (except salt, pepper and seasoning salt), chopper or food processor to grind into a paste. Add oil and a little water so that the entire mixture will coat the meat.

Sprinkle salt pepper, seasoning salt and Montreal seasoning salt over the prime rib

Once you have added the spices, marinate in the refrigerator for 15 hours.

Take the prime rib out of the refrigerator and bring to room temperature, approximately 3 hours.

Smoke for approximately 45 minutes at 450°

Reduce temperature to 250° and continue smoking for 4 hours.

Once your prime rib is cooked to your desired preference, remove from smoker and let rest for about 30 minutes before you slice to serve.
The key to this recipe is to prepare the garlic and herbs and marinate the prime rib for 15 hours. Then be sure to let the meat sit for 3 hours to bring to room temperature before putting it in the smoker.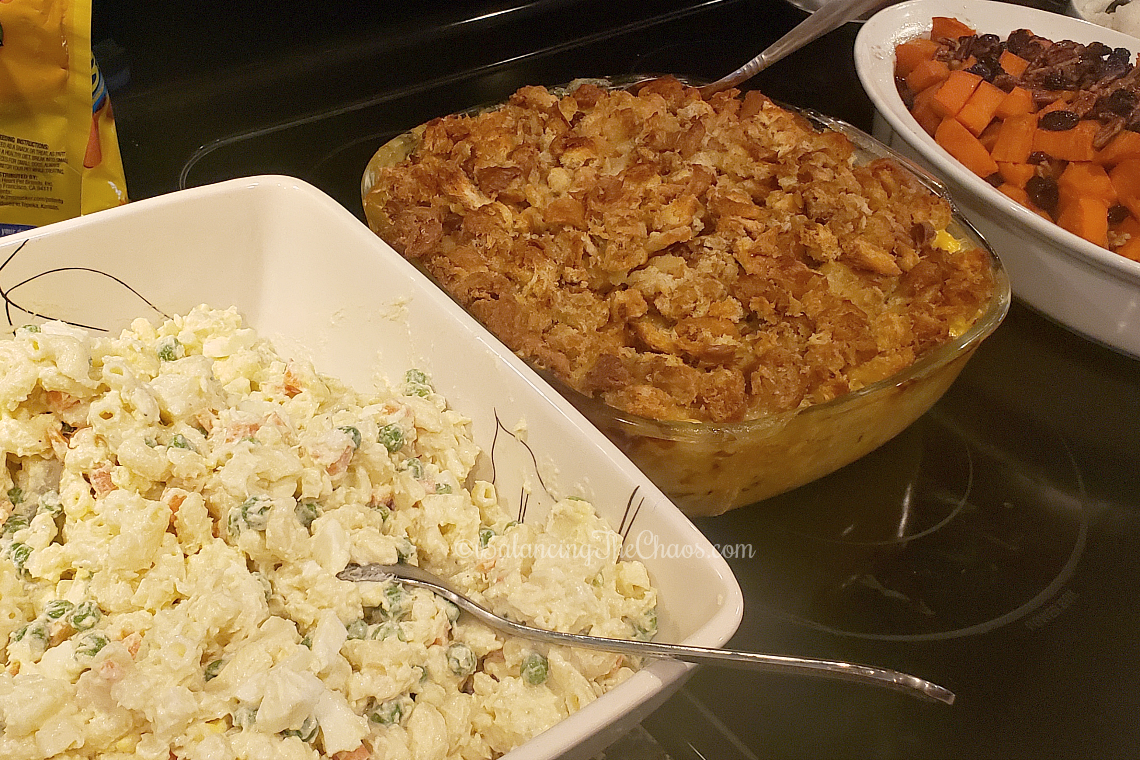 We paired our delicious garlic and herb smoked prime rib with our special family recipes of macaroni and cheese and candied yams, salad and cornbread.
Surprise the whole family! Stop by your local Smart and Final to pick up your favorite ingredients to ring in the New Year for dinner like we did.