This week several of my friends and I got together to celebrate. One of our good friends was having another birthday, which is always an awesome reason to get together. We had heard about this awesome little Asian fusion restaurant that specializes in fine quality noodle dishes, accented with meat and veggie skewers, so we decided it was going to be our lunch celebration location.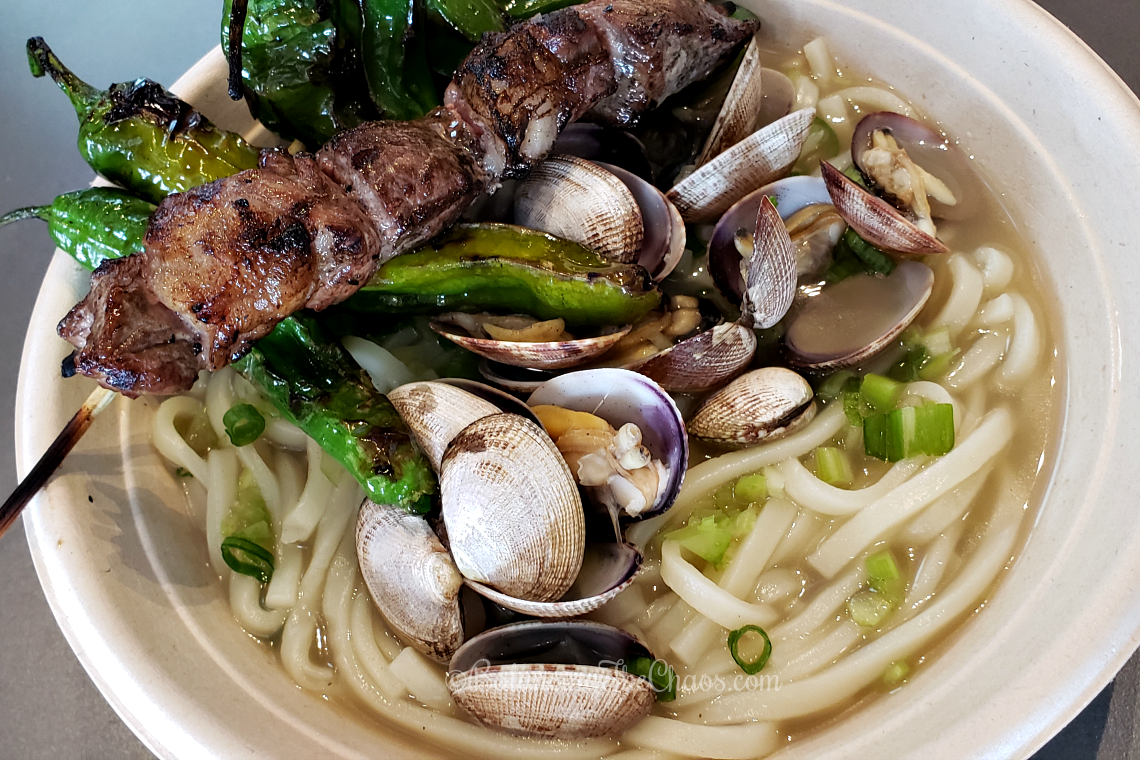 We were invited to sample Roba Noodle's fast casual Asian noodle dishes, located The District's Union Market. A central location to us all since we're scattered throughout Orange County, The District offers a variety of shopping locations and delicious eateries. The Union Market hosts many unique eateries, in which Roba Noodle's menu fits right in line with their fast casual dining theme.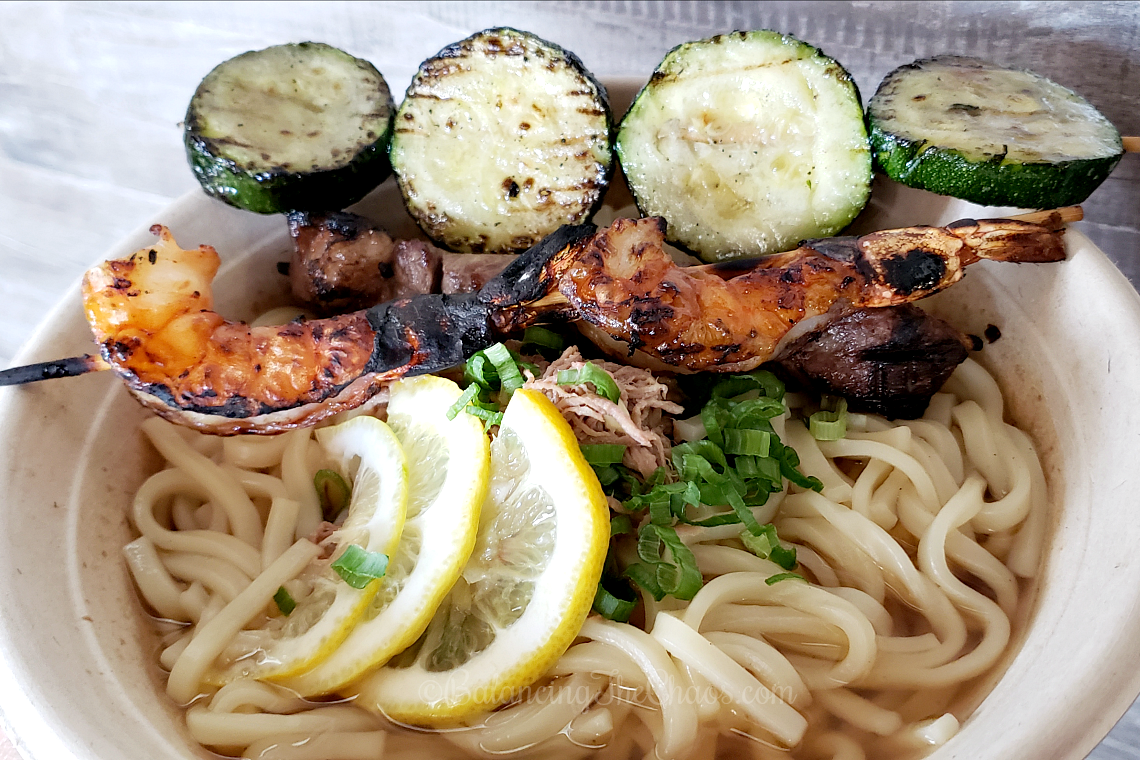 The menu was so intriguing. We were invited to sample the Roba Noodle Combo. It includes your choice of noodles, meat and a vegetable, as well as a fountain drink.
When ordering your entree, you start off with the noodles first. They have 5 varieties or favored broth:
Uni (Sea Urchin)
Mentaiko (Cod Roe)
Kimchi
Beef Kombu
Clam
Next, you choose your meat:
Prime BBQ Steak
Chicken
Kurobuta Sausage
Pork Belly
Prime Ribeye
Spicy Prime BBQ Steak
Chilean Seabass
Salmon
Scallop
Shrimp
Finally, you can choose your vegetable:
Asparagus
Brussels Sprouts
Shitake Mushroom
Shishito Pepper
Zucchini
Tofu
Remember, these are the selections if you're ordering the combination meal. They also offer Roba Skewer Rice Bowls which includes: organic mixed greens, tempura, rice, and your choice of mild or spicy sauce.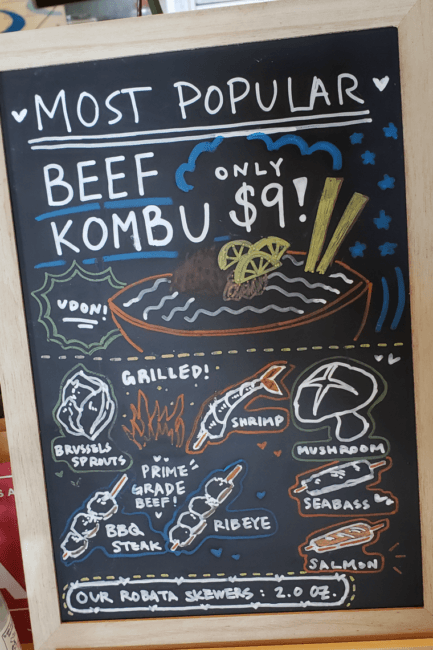 I enjoyed the Beef Kombu with a shrimp skewer and grilled zucchini. The Beef Kombu is a beef flavored udon broth with thick Japanese noodles, topped with shredded beef accents. The Shrimp skewer contained 2 blackened jumbo shrimp. It was quite tasty, and I loved that the broth was super light. My son, the pickiest eater, would have loved Roba Noodle's Beef Kombu.
My friends sampled the clam broth and claimed it was amazing, so I can't wait to visit again and sample a few more.
All meats and seafood are never frozen and are slow-cooked to order over a charcoal grill to lock in a unique smoky flavor. The first fine-casual restaurant in the Union Market at The District in Tustin, Roba Noodle's Asian fusion menu is now also available on third-party delivery services DoorDash, Uber Eats and Postmates. For more information, visit their website: https://www.robanoodle.com.