For Father's day, we decided to hang out at home rather than head out to one of our favorite restaurants. With my hubby and I trying to focus on a lighter diet, we were looking to throw together something quick and easy. In partnership with Smart & Final, I found a few First Street marinades and cooking sauces that I thought we needed for summer grilling. I picked up a couple that gave me the idea of Honey Sesame Kabobs with the First street Honey Sesame Marinade & Cooking Sauce.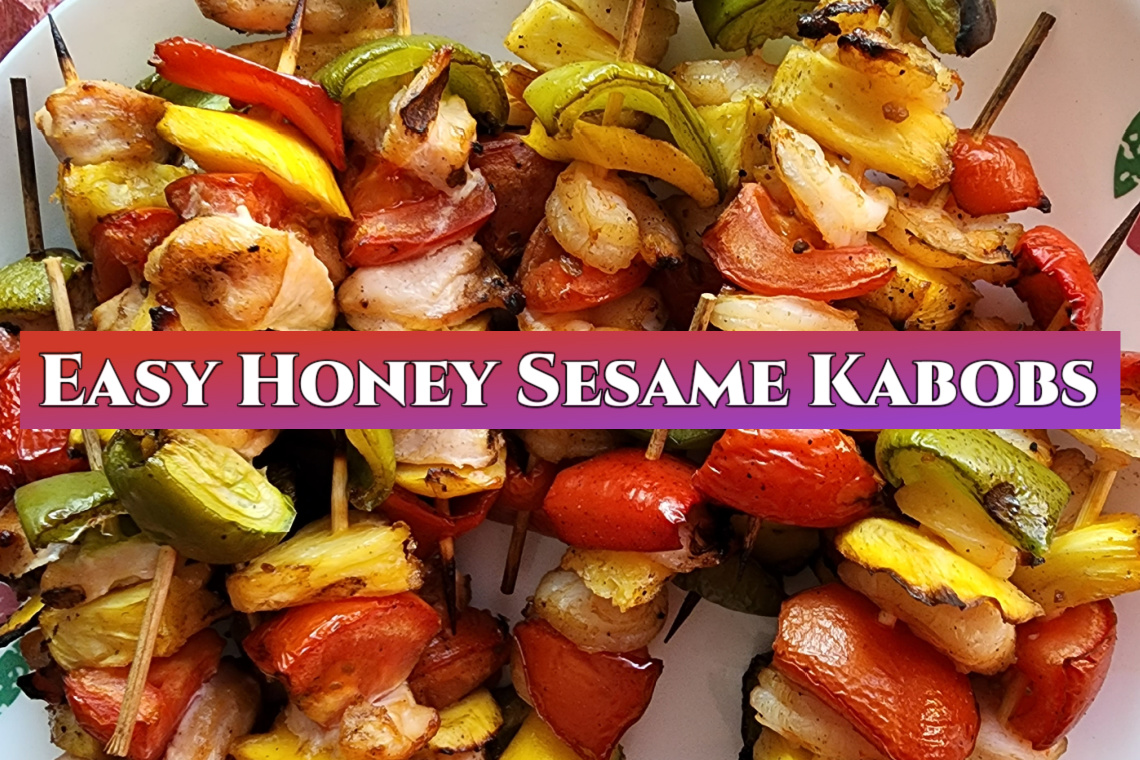 I made a special trip for our Father's Day necessities after dropping my daughter off at her dance rehearsal. Thankfully, we have a Smart & Final location on the way home from the studio, which makes life easier for me. They certainly make things convenient. With their "one trip and that's it" motto, I'm able to grab everything I need and am back on my mom-uber route.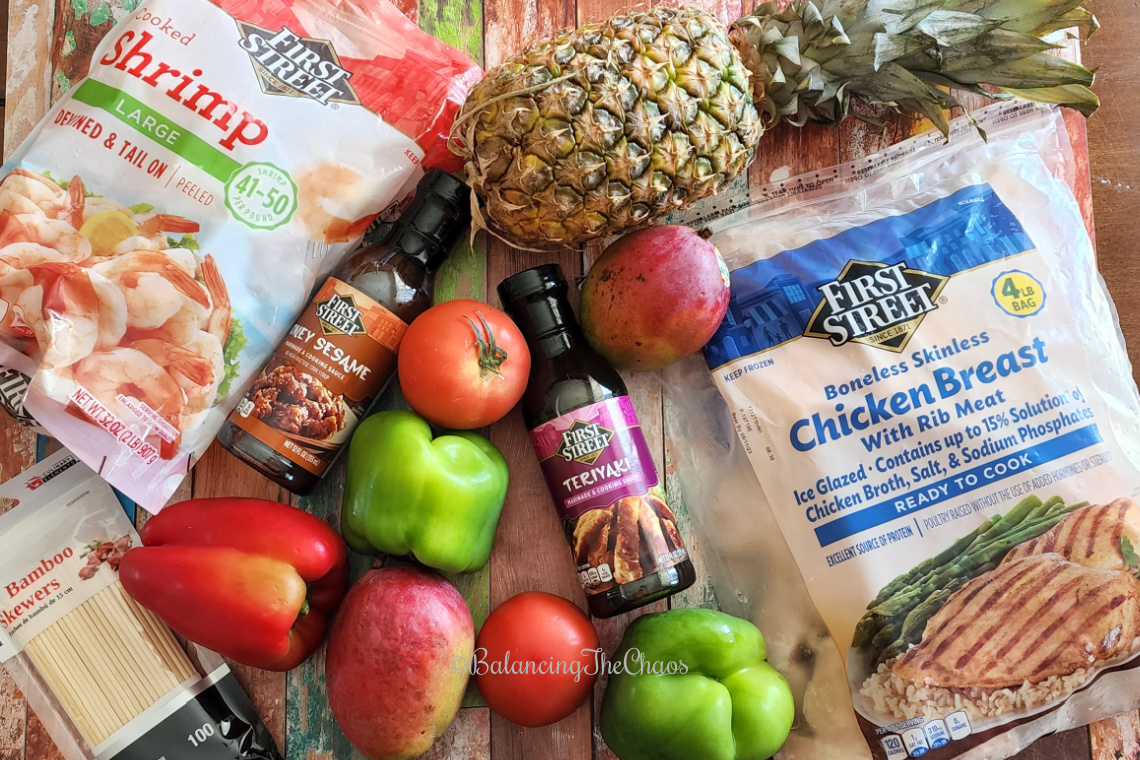 Once home, I cut up all of vegetables to get them prepared to assemble on the skewers.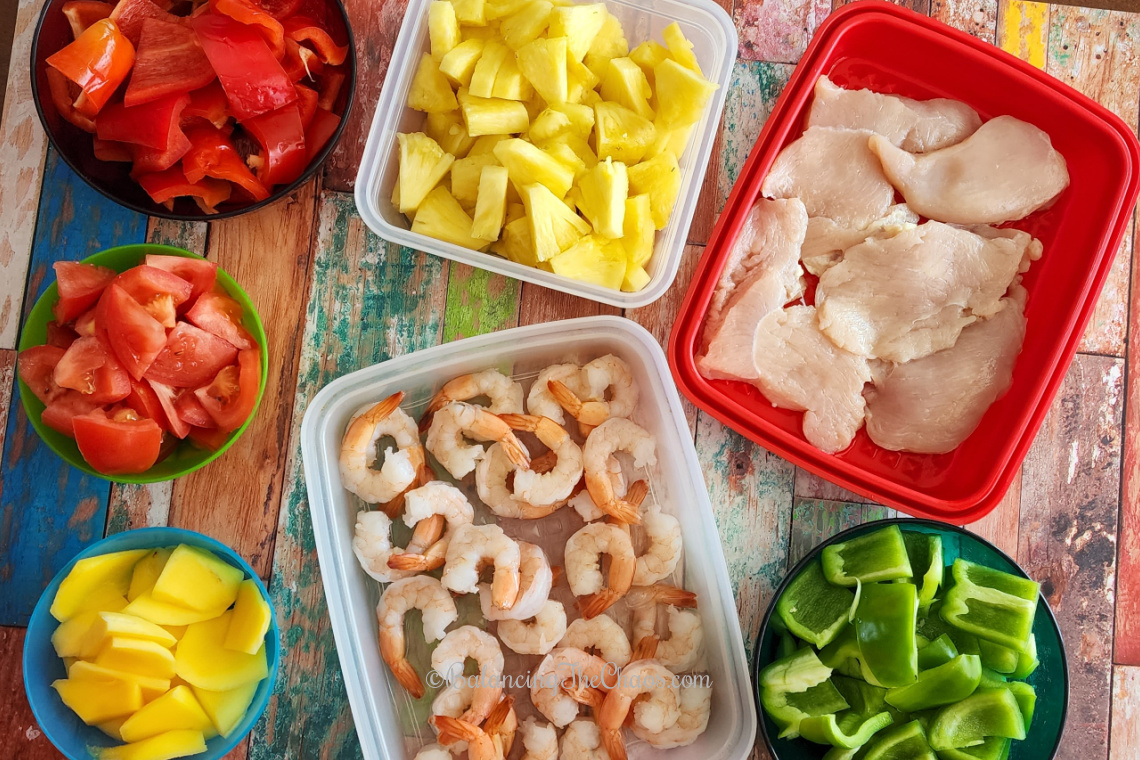 Then I assembled the kabobs, alternating either shrimp or chicken and the vegetables and once they were complete, I drizzled the First Street Honey Sesame marinade and cooking sauce over the top.
Tip: The next time I prepare the Easy Honey Sesame Kabobs, I'm planning on marinading the chicken and shrimp in the sauce for a couple of hours before placing on the barbeque.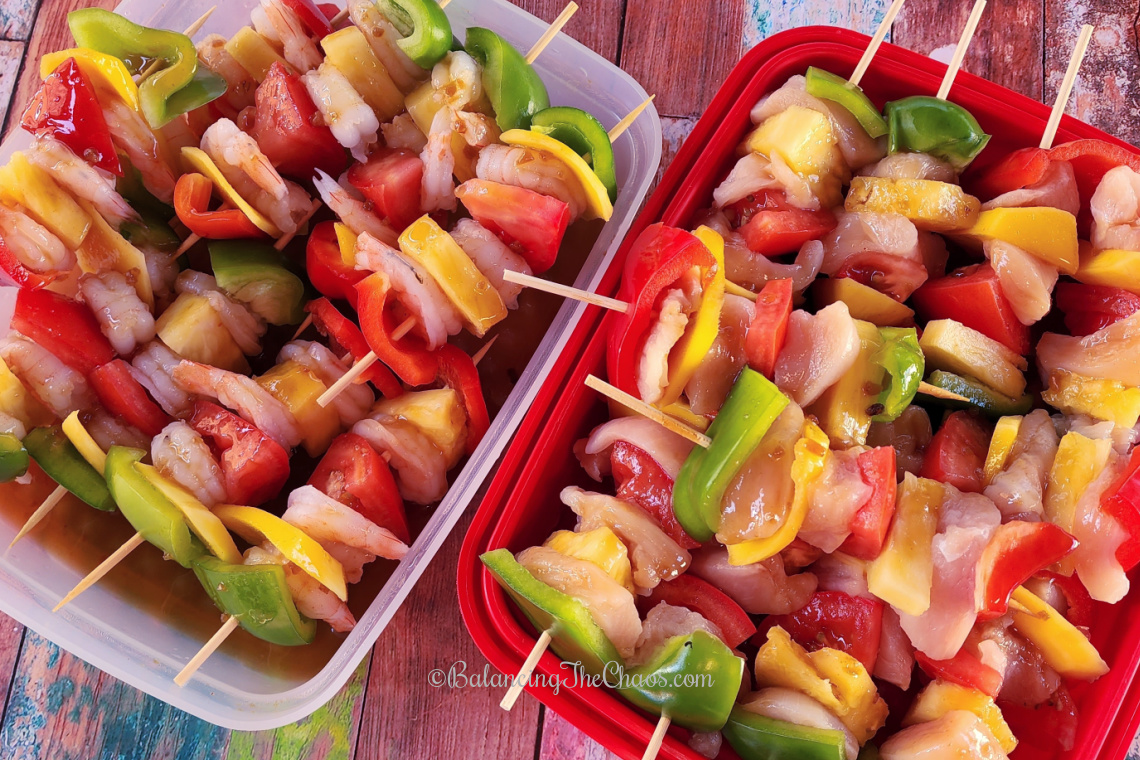 I placed them on our Traeger barbeque at 350℉ for approximately 35 minutes until the chicken was thouroughly cooked. Next, I plated them with an Asian salad, made from a kit from Smart & Final and served. It was such a great and light meal, everyone wanted seconds!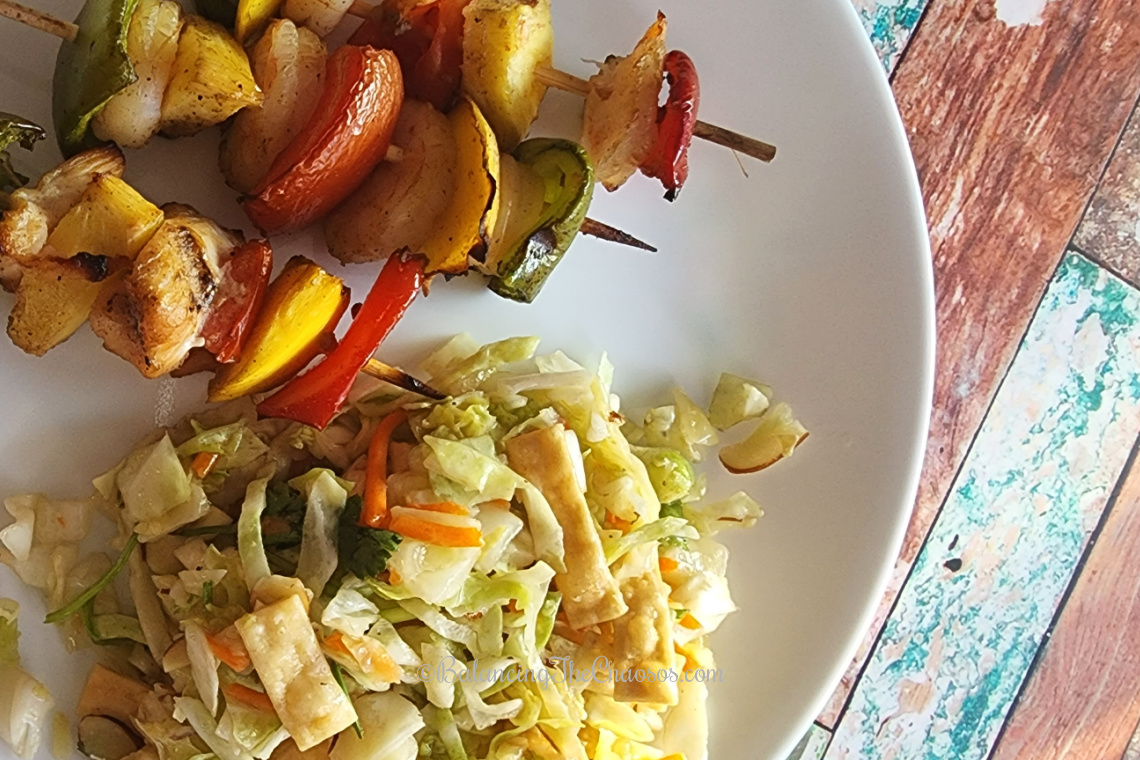 Enjoy and have a great summer! Don't forget to check out some of the awesome recipes that I've created in partnership with Smart & Final, and their Instagram stories for awesome giveaways.