For the first time since March we decided to eat out as a family, at a local restaurant. So many restaurants are adapting to the changing times, and the reality of social distancing in ALL spaces. One of our favorite BBQ establishments, Lucille's Smokehouse BBQ has converted their locations from indoor restaurant to dining al fresco in their patios and expanding into their parking lot.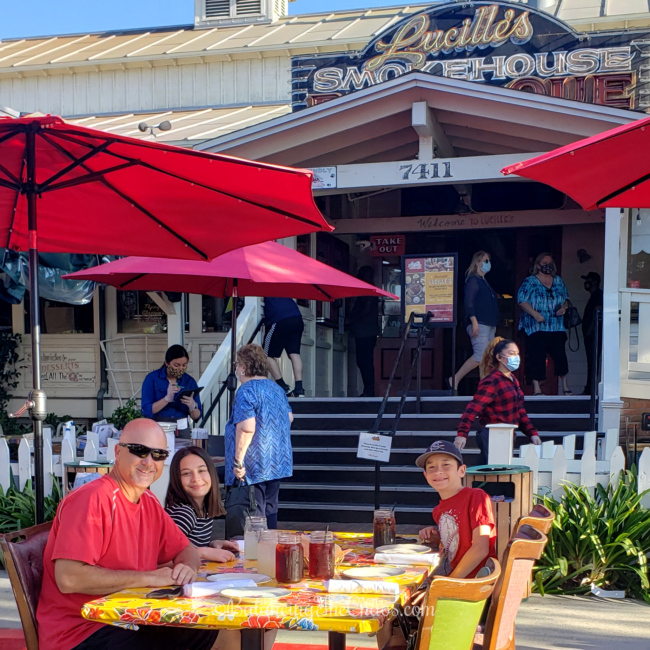 Lucille's Smokehouse BBQ has transformed its outdoor spaces into a veranda-inspired dining experience. It was nice to enjoy Southern-style dining, starting off with an order of their Sweet Sips and Biscuit: a complimentary glass of either iced tea or Lucille's Original Sidewalk Lemonade and a basket of freshly-baked biscuits and apple butter.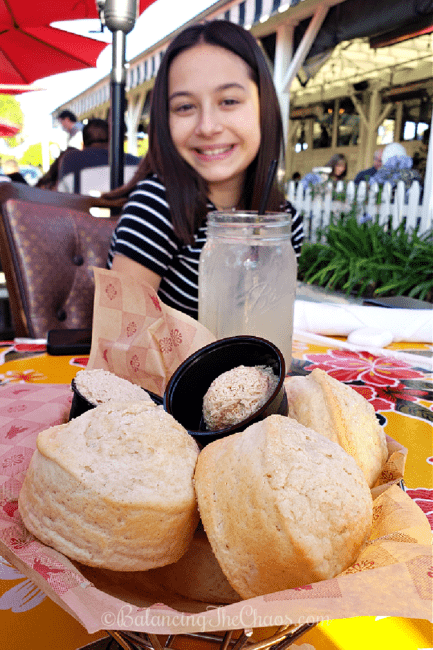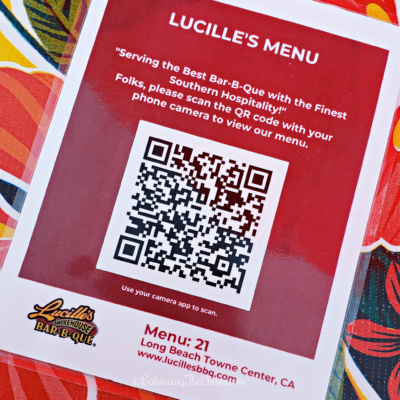 When we were seated at our table, our waiter handed us a laminated card that contained a QR Code. When scanned with our cell phones, the QR Code took us to their online menu – specific to each location. These cards are easy to clean and sanitize, and less of a hassle with menus you must page through to make your dining selection.
It was so nice to be able to enjoy a meal out. The area was a buzz. People were enjoying a relaxing evening being out in the world. Even the staff at Lucille's seem excited to be able to serve and were eager to share their favorites as well as their preferences.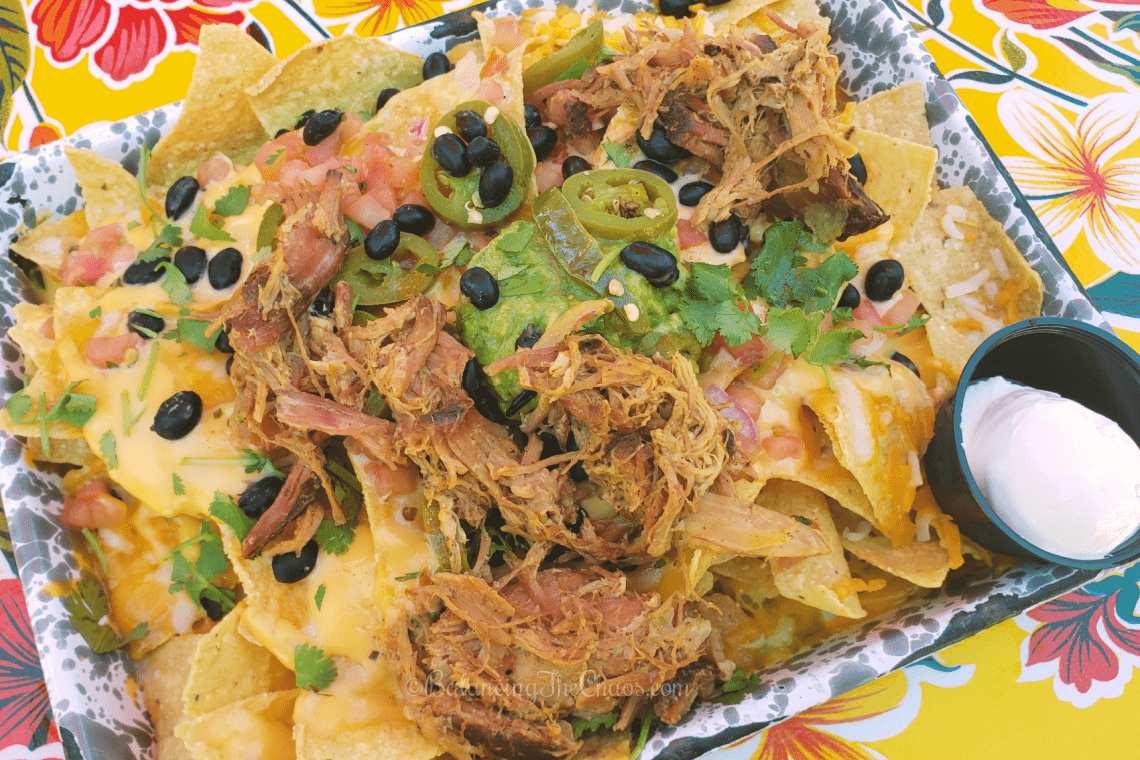 We started off with the Nachos Appetizer and selected pork as our meat topping. I love it when our nachos are LOADED with cheese. Isn't every bite supposed to have a bit of cheese? Paired with the pulled pork, it was fabulous and devoured in minutes.
Then we loaded up on our favorite BBQ meats like brisket, tri-tip, beef sausage, and turkey. The best way to sample them all is by ordering a Build Your Own with 3 meats. Two of them can certainly feed a family of four with their generous portions.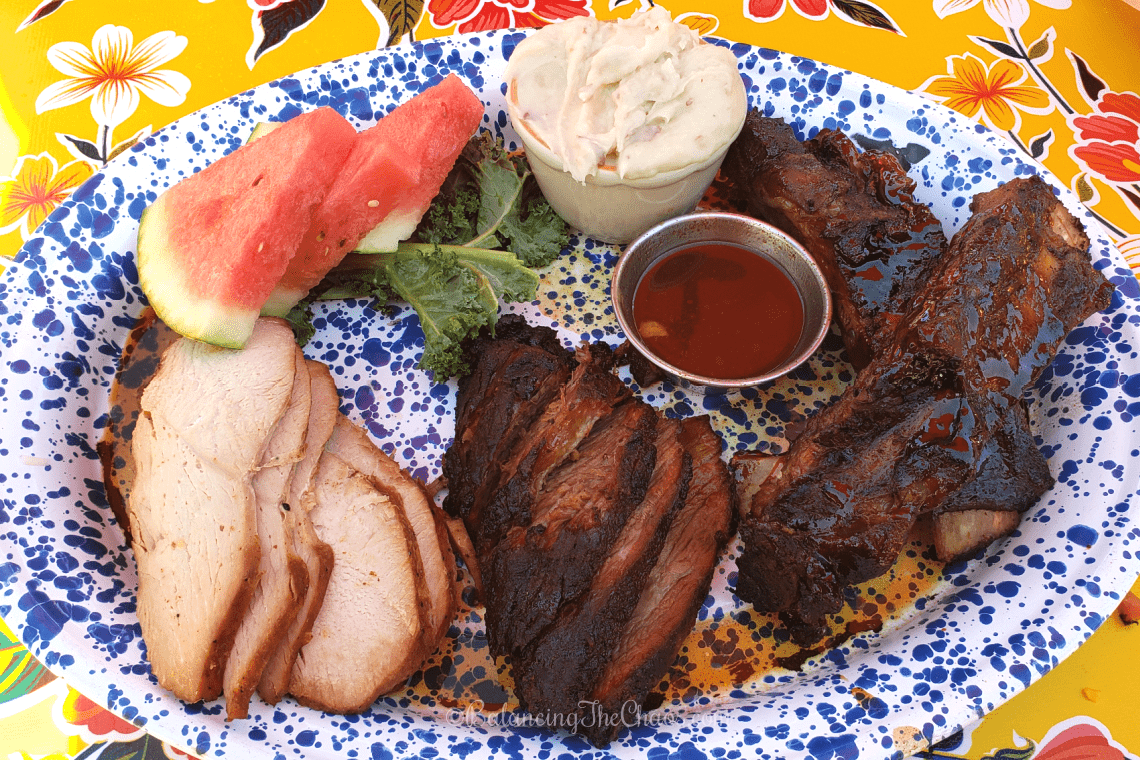 Our server was awesome. Efficient, masked and gloved, he served us with a smile in his eyes. Better yet, he even packed up our desserts to go because he knew we were stuffed.
If you are craving BBQ, hit up Lucille's for a wonderful evening dining al fresco. Even though they have the tables social distanced, there are still plenty of tables available. What's your favorite item on their menu?