This week, Monster Jam returns to the Southern California dirt battleground home at Angel Stadium of Anaheim for three adrenaline-charged weekend events. Reserve your tickets for either January 22 & 23; February 19 & 20 or February 26 & 27, 2022 to enjoy the most action-packed motorsports experience for families.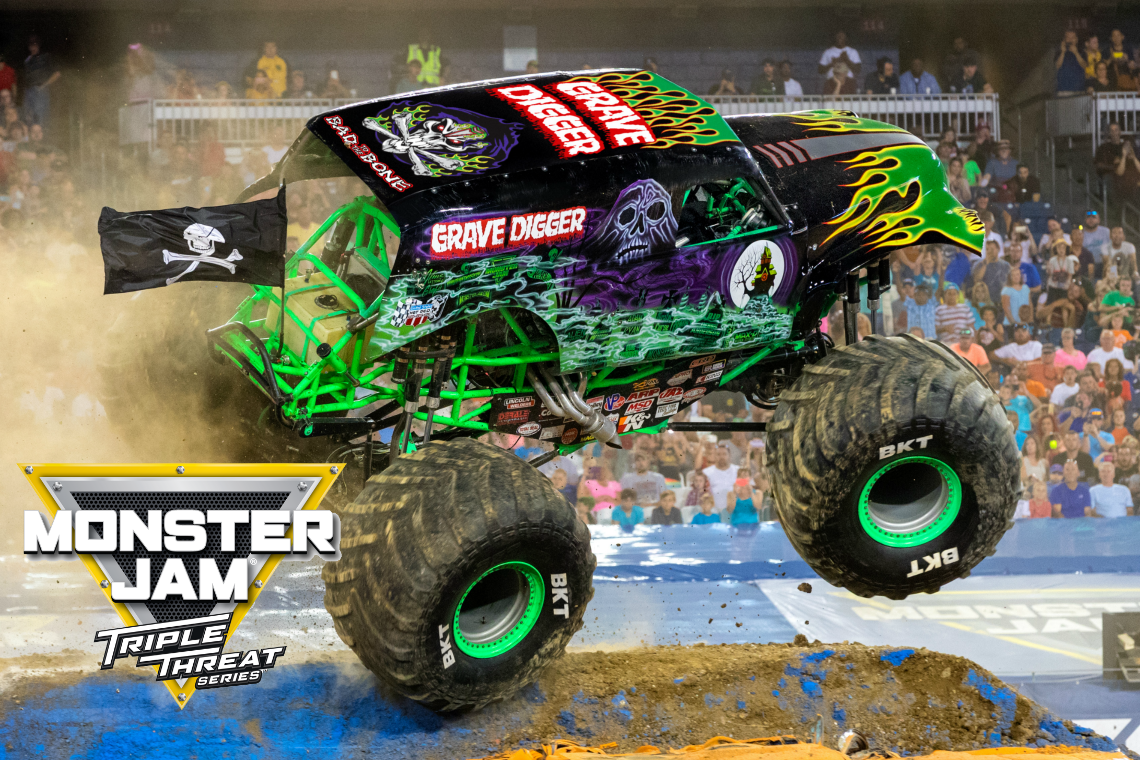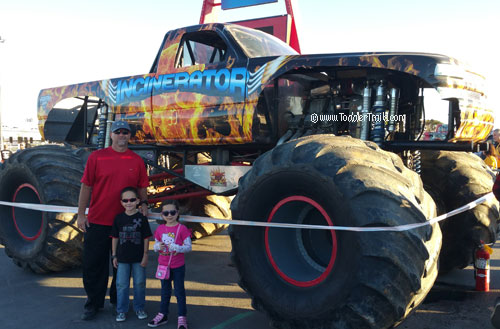 The popular Monster Jam Pit Party fan experience will also return prior to every Anaheim event. Fans will have the opportunity to see the massive trucks up close, meet their favorite drivers and crews, take pictures, while enjoying other family-friendly fun. This unique experience is the only option to get up close access to the Monster Jam teams and get an insider's look at how these trucks are built to stand up to the competition. Pit Passes are available for $20 for this VIP experience.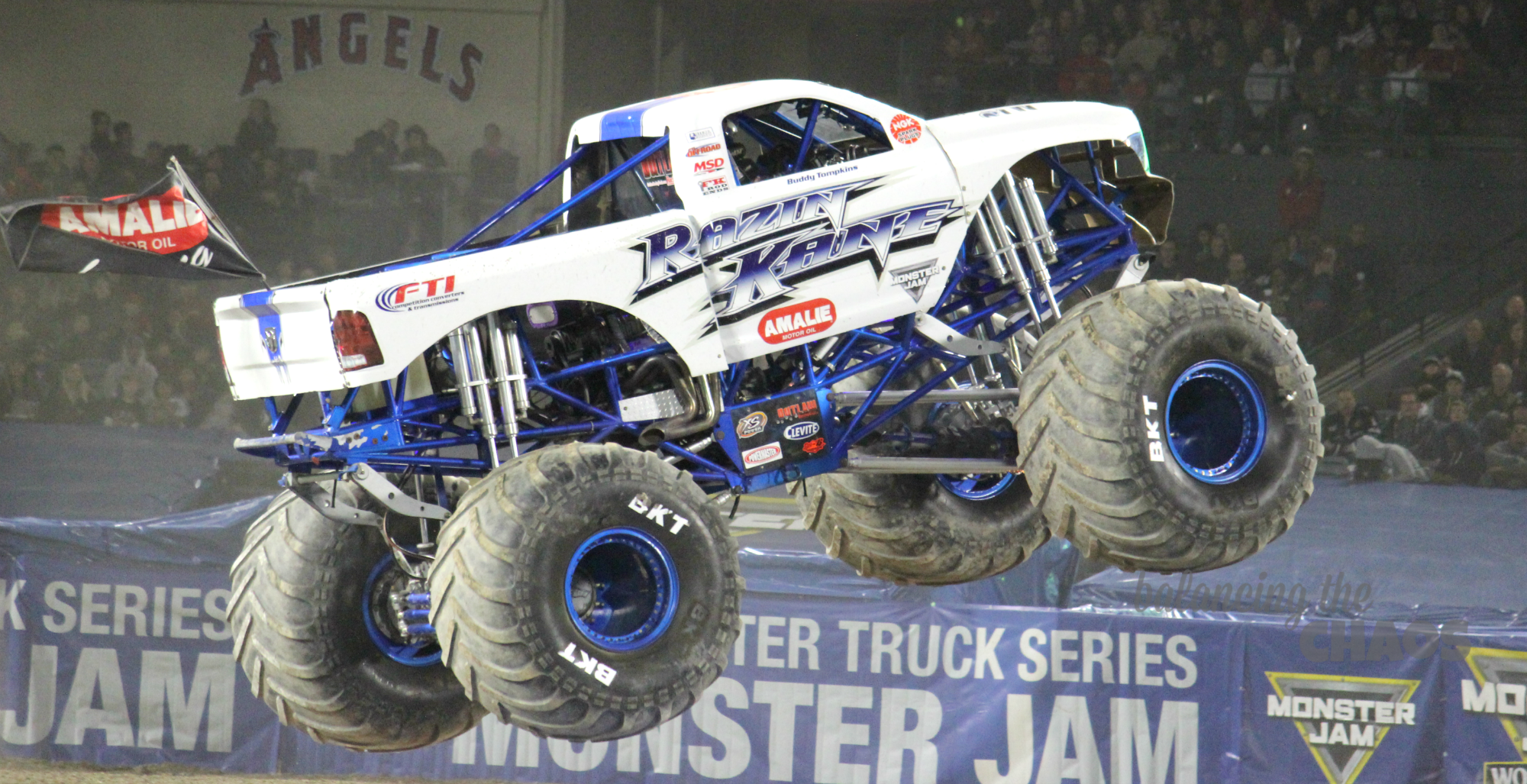 Monster Jam fans will witness heated rivalries, high-flying stunts and fierce head-to-head battles for the Event Championship. Engineered to perfection, the 12,000-pound Monster Jam trucks push all limits going head-to-head for points in Freestyle, Skills, Donuts and Racing competitions. The Stadium Series Champion will receive a highly coveted automatic bid to the prestigious Monster Jam World Finals® to compete for the title of World Champion, scheduled for May 2022 in Orlando.
The all-star Anaheim Stadium Championship Series features 12 skilled athletes fighting for the championship while putting on a spectacle, constantly innovating and always entertaining.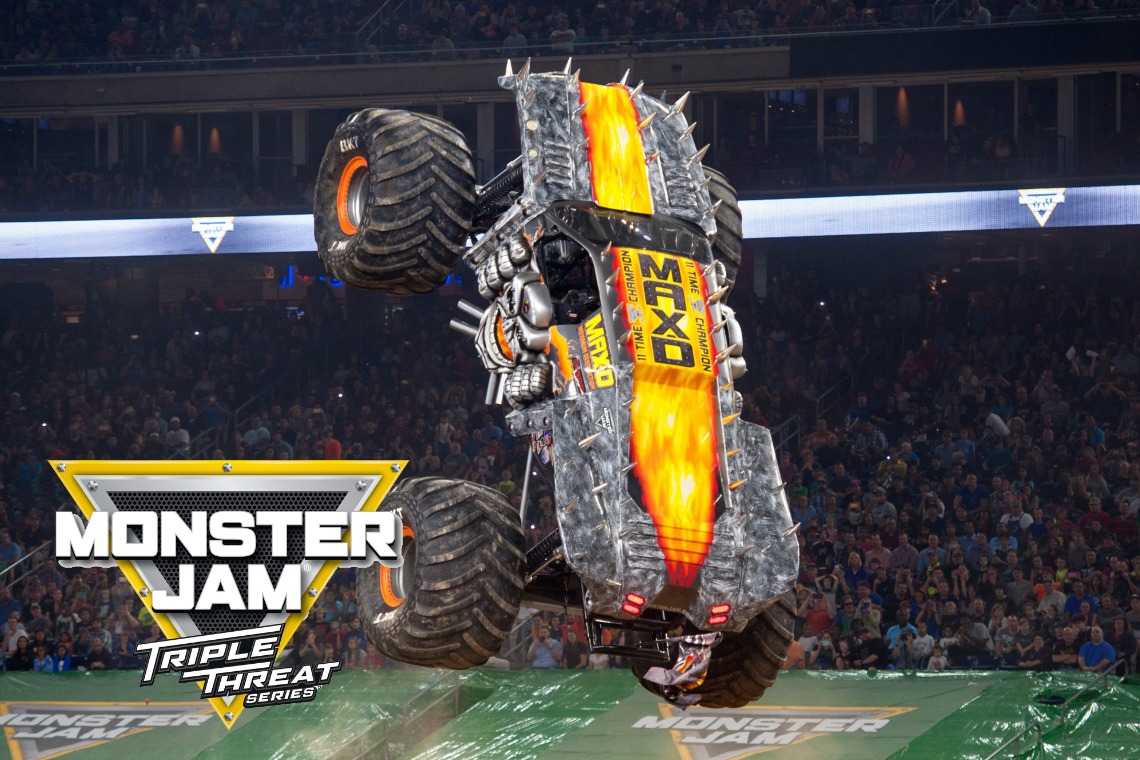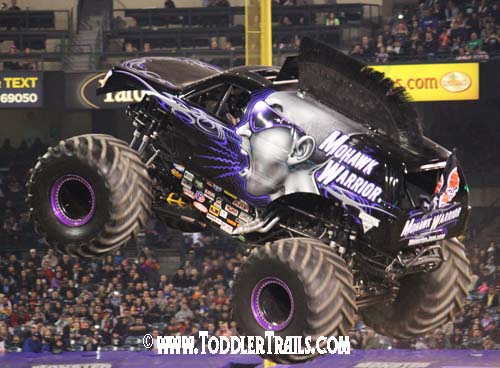 This year's featured Trucks/Drivers:
Grave Digger driven by Adam Anderson
Max-D driven by Colton Eichelberger
Monster Mutt driven by Charlie Pauken
Megalodon driven by Cory Rummell
Soldier Fortune driven by Kayla Blood
Great Clips Mohawk Warrior driven by Bryce Kenny
El Toro Loco driven by Kraig Champion
Bakugan Dragonoid driven by Camden Murphy
Avenger driven by Jim Koehler
AXE driven by Chris Koehler
Jurassic Attack driven by Paul Jensen
Vendetta driven by Mike Christensen
Dates:
Saturday, January 22, 2022: 6:30 PM
Pit Party open from 2:30 PM–5:30 PM (Saturday Event Ticket & Pit Pass required for entry)
Sunday, January 23, 2022: 2:30 PM
Pit Party open from 11:30 AM–1:30 PM (Sunday Event Ticket & Pit Pass required for entry)
Saturday, February 19, 2022: 6:30 PM
Pit Party open from 2:30 PM–5:30 PM (Saturday Event Ticket & Pit Pass required for entry)
Sunday, February 20, 2022: 2:30 PM
Pit Party open from 11:30 AM–1:30 PM (Sunday Event Ticket & Pit Pass required for entry)
Saturday, February 26, 2022: 6:30 PM
Pit Party open from 2:30 PM–5:30 PM (Saturday Event Ticket & Pit Pass required for entry)
Sunday, February 27, 2022: 2:30 PM
Pit Party open from 11:30 AM–1:30 PM (Sunday Event Ticket & Pit Pass required for entry)
Location: Angel Stadium of Anaheim – 2000 Gene Autry Way, Anaheim, CA 92803
TICKETS: Tickets are affordably priced for the whole family!
Tickets and Pit Passes will be available for purchase online at Ticketmaster.com
*ticket prices subject to change – additional venue/ticketing fees may apply