On November 22nd, Knott's Berry Farm was transformed into Merry Farm. As a family tradition, we make it a plan to attend Merry Farm every year. It's certainly a great way to kick off the holidays with carolers walking through ghost town, visits with Santa and exciting rides, it's a home run in our book.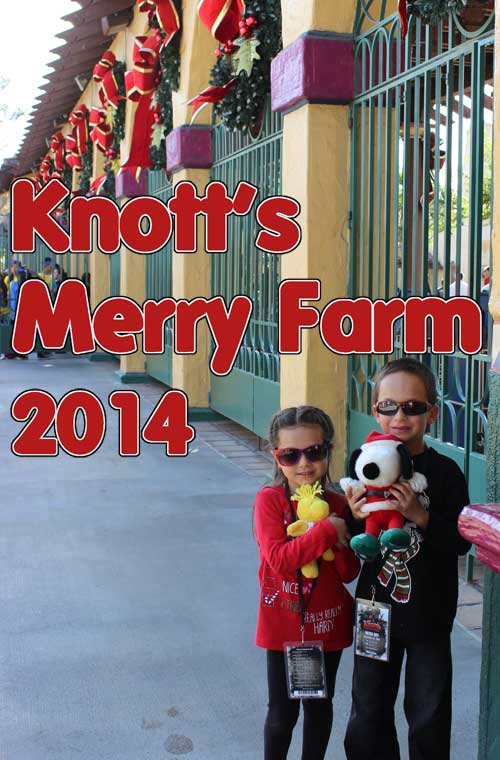 This year we decided to start off the day with Snoopy. The Charles M Schultz Theatre hosts this year's Snoopy on ice – "Merry Christmas, Snoopy"! A spectacular show that takes us through time and old Christmas carols. Snoopy and the gang show us what it was like to celebrate Christmas through the years with spectacular ice skating and stunts. My favorite part is always when Linus delivers his monologue.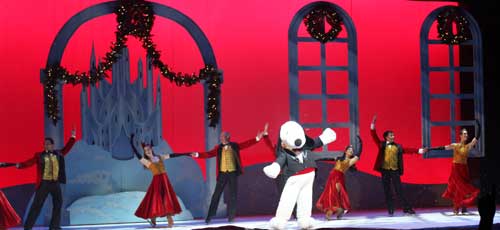 Next, we headed to Santa's Cabin located in the Wilderness Dance Hall in Ghost Town. We truly enjoy spending time talking to the jolly old man in red. The kids shared their Christmas wishes while mom snapped away – have to get those special photos to remember the event years to come!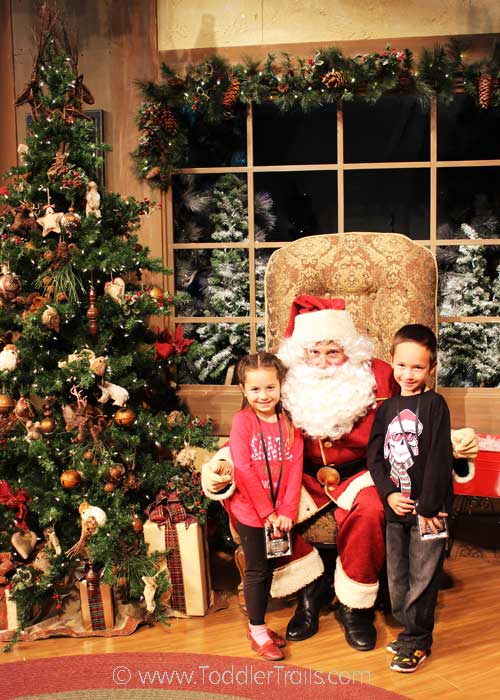 In Santa's Cabin, enjoy all kinds of sweet treats including cookies, milk, eggnog cocoa, wines and craft beer, and more. The cabin is decorated so beautifully that there are picture opportunities all around. To top it off, they have now added STARBUCKS to their line of treats!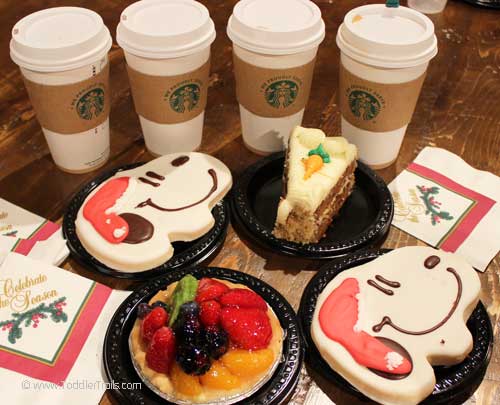 Other festive shows throughout the park include A Christmas Carol or The Gift of The Magi at the Bird Cage Theater where visitors can go back in time and get into the true spirit of the holidays with a live stage play. Also, visit the Calico Saloon for their Christmas Show.
Jump on board the Engine 41 at Calico Saloon to celebrate Christmas on the train.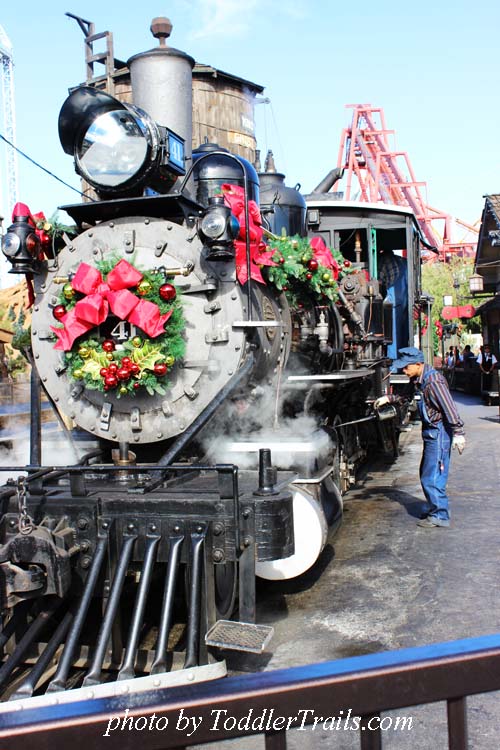 In Camp Snoopy, join the Peanuts Gang in Lucy's Wish List Show where she shares all she wants for the holidays. A fun show for the kiddos ending with a special treat.
As soon as the sun goes down, the kids will love to join Snoopy at the Calico Stage for Snoopy's Merriest Tree Lighting with music, dance and of course the beauty of the Christmas Tree.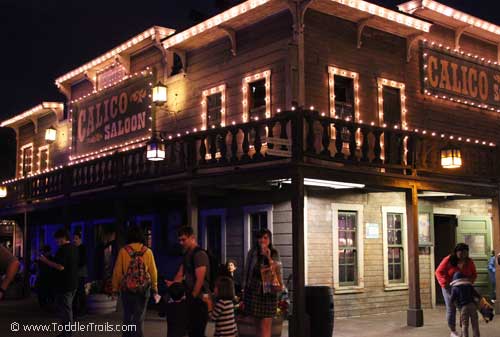 And throughout Ghost Town enjoy the sounds of the season and festive lights with the Dickensian vocal quartet, Calico Carolers and interactive country Christmas blue grass quartet, the Ghost Town Miners and see the snow!