When it comes to knights, princesses and horses, Medieval Times in Buena Park is the top on our list. Naturally, we were invited meet the 2015 Rose Parade Queen and her Court, the kids were above excited.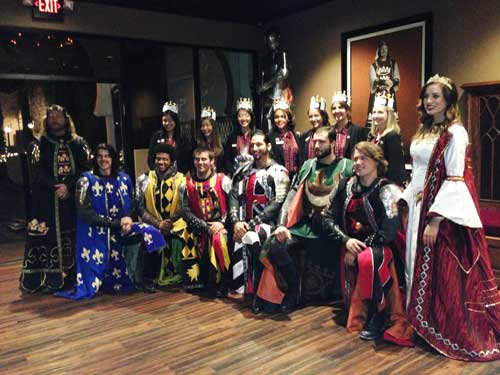 For the 27th consecutive year, Medieval Times has partnered with the Tournament Of Roses Parade. In celebration of this event and partnership, Medieval Times Buena Park invited the Tournament of Roses dignitaries and the 2015 Rose Parade Queen and Her Court for a wonderful reception followed by a reenactment of a medieval feast and jousting tournament.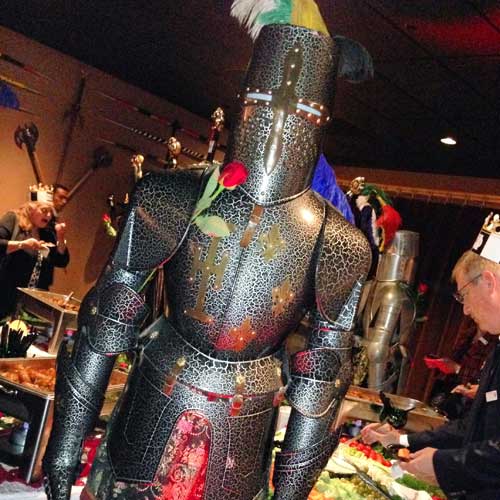 This year marks the 126th Tournament of Roses Parade. During the reception, I had the opportunity to meet Rich Chen, the President of the Tournament of Roses. Mr. Chen became a part of the rose parade, because of growing up in Pasadena, he loved the competitiveness of college football and the volunteer spirit in Pasadena.
I remember watching the Rose Parade with my mom. An annual tradition, we always looked forward to seeing the Rose Queen and her court. I recall my mom and I talking the possibilities of us moving in with my grandparents who lived in Pasadena, just so I would have the opportunity be a part the Rose Queen selection process. Of course that never happened – but it was fun imagining it.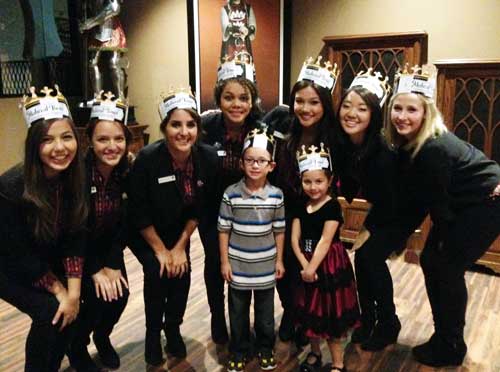 With fond memories of the Rose Parade I encouraged my kids to go up and meet Miss. Madison Triplett, the 2015 Rose Queen and her court: Princess Mackenzie Byers, Princess Gabrielle Current, Princess  Veronica Mejia, Princess Bergen Onufer, Princess Simona Shao and Princess Emily Stoker. The ladies were super friendly and eager to pose with my little knight and princess. In fact, I was giggling at the fact I caught them in the act of taking "selfie" with the horses at the end of the show – remembering that even though they are royalty, they are still teenagers.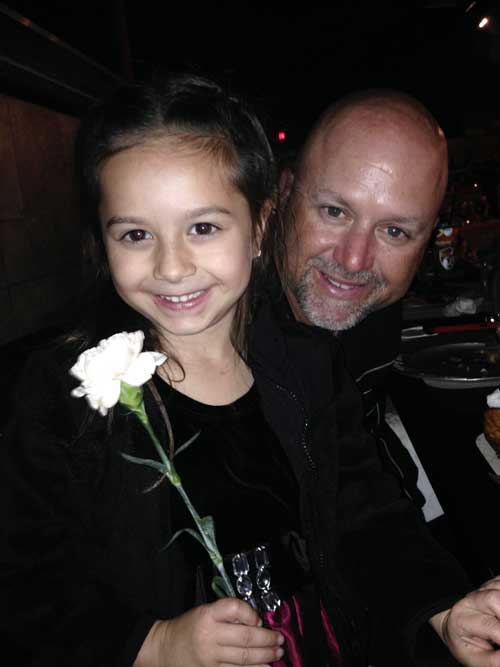 The Medieval Times dinner and show were just as entertaining and engaging as always. We were excited to see Queen Madison receive the first flower from our black and white knight; my own princess receiving the second one. (I secretly think that is her favorite part the show. Mine is certainly watching the beautiful tricks and trots of the stallions – I just love horses.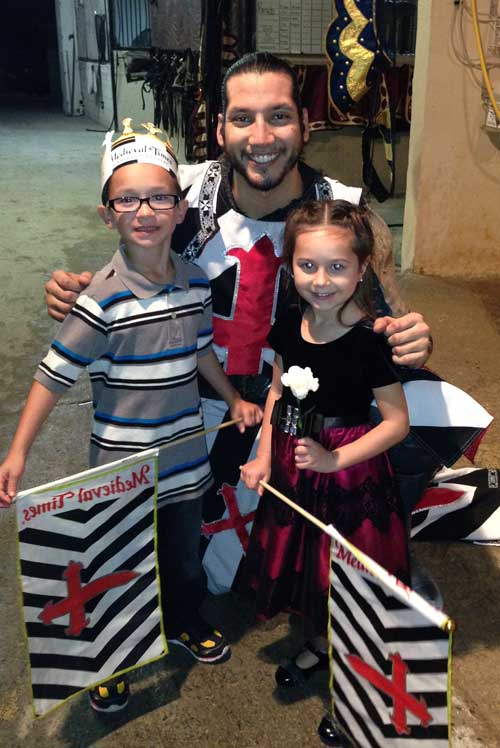 For more information on the Tournament of Roses and information on the upcoming 126th Rose Parade on New Year's Day, visit: https://www.tournamentofroses.com/

For more information on Medieval Times and how to schedule your next special event with the king, the princess and the knights of the realm, visit: https://medievaltimes.com/

A special thank you to our friends at Medieval Times for inviting my family to take part in this special partnership with the Tournament of Roses. We truly loved being a part of royalty for the evening.