I remember it like yesterday, I was in high school, and a boy I was dating took me to see The Little Mermaid in theaters. It seems unreal that one of my all time favorite Disney movies, is celebrating it's 30th Anniversary. This Tuesday, February 26th, fans of Ariel and friends will be able to purchase The Walt Disney Signature Collection of The Little Mermaid with all-new bonus features and a sing-along mode.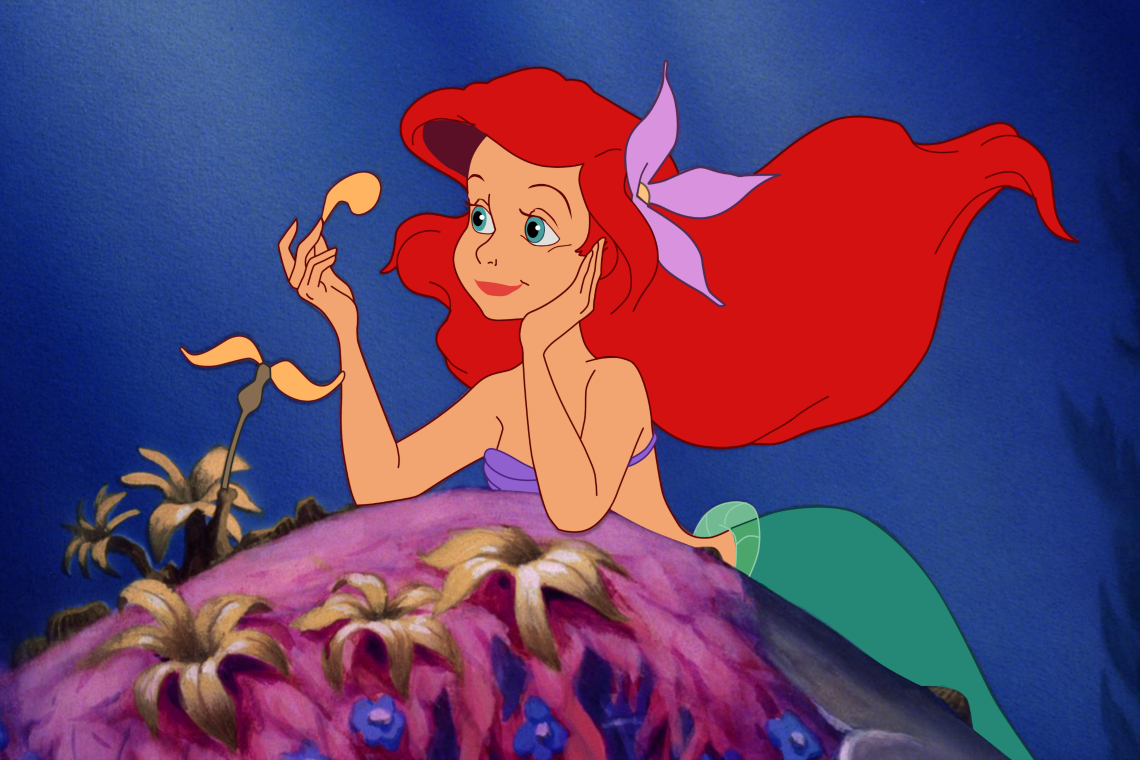 The Little Mermaid brings me back to my younger years as I enjoyed the the magical, musical tale of mermaid princess Ariel — along with loveable sidekicks Sebastian and Flounder, and the love-to-hate sea witch Ursula. Now, 30 years later, I'm excited to bring my love for these endearing characters to my daughter. She enjoyed it as much as I did, with our movie afternoon celebrating the 4K Ultra HD and Blu-ray™ release on Feb. 26.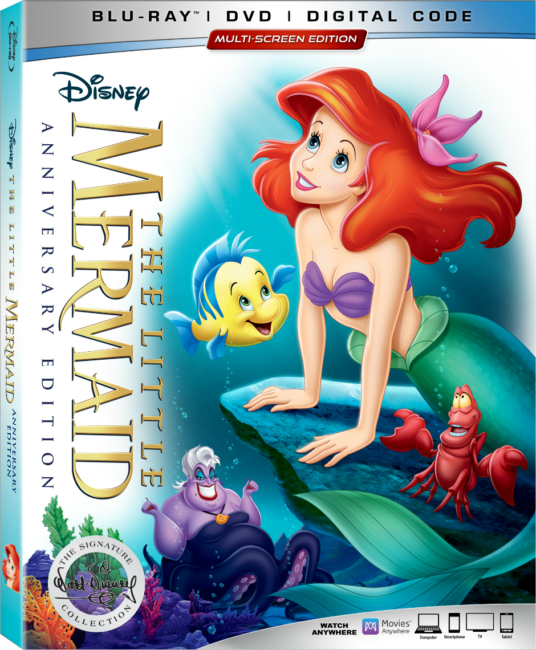 The Walt Disney Signature Collection edition includes never-before-seen bonus features bring legendary composer Alan Menken and some of Disney's most recognizable leading ladies together around a piano to reminisce, sing and celebrate "The Little Mermaid." The latest installment of "Stories from Walt's Office" compares Walt and Ariel's love of collecting treasures. Viewers will also receive an inside look at the "The Little Mermaid" cast in their original recording sessions, explore hidden treasures and fun facts from the film, and enjoy a special performance of "Part of Your World" bya cappella singing sensation DCapella. Plus there are hours of additional classic bonus features!
Thanks to our friends at Disney, we had the opportunity to enjoy a movie afternoon in, with Ariel, Flounder, Sebastian and the rest of The Little Mermaid Crew. Check out the fun collection of goodies they sent us.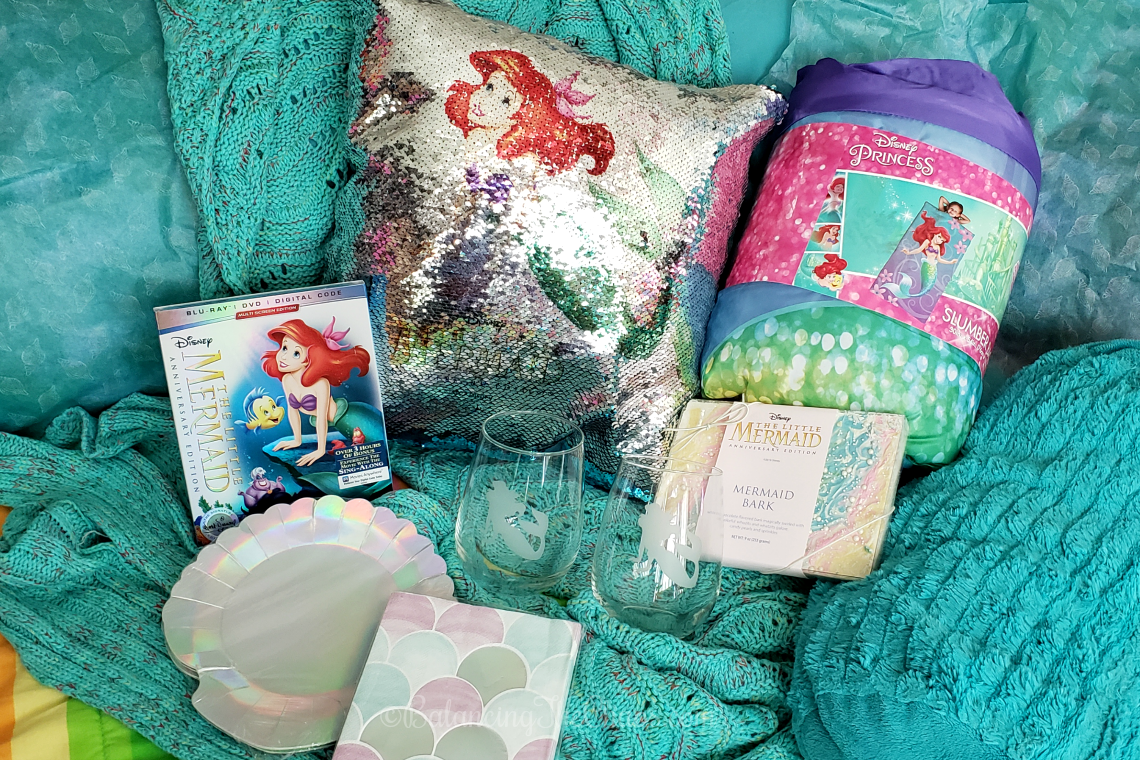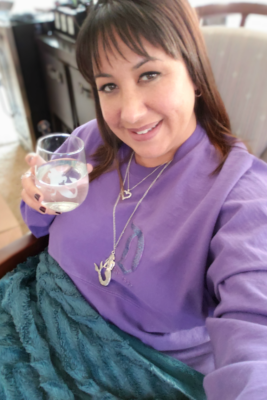 ALL-NEW BONUS FEATURES: *
BLU-RAY & DIGITAL
Sing-Along Mode – Sing along to the movie in this sing-along version of the film.
Alan Menken & the Leading Ladies Song – From the voice of a mermaid to the tunes of a muse, the music of Alan Menken has scored the soundtrack for some of Disney's most iconic leading ladies. Join Alan, Jodi Benson (Ariel), Paige O'Hara (Belle), Judy Kuhn (Pocahontas Singing Voice), Lillias White (Calliope) and Donna Murphy (Mother Gothel)as we celebrate the music of their films in honor of the one that started it all … "The Little Mermaid." In this discussion, the ladies will share their memories of musically creating their characters with Alan, discuss what it means to be part of the Disney Princess/leading lady legacy and create new memories as they sing with Alan around a baby grand piano.
– Enter the recording studio and get an inside look at the cast of "The Little Mermaid" in their original recording sessions.
– Like Ariel, Walt Disney was a collector of many different things from miniatures to early mechanical characters that inspired the invention of audio-animatronics. We take a look at some the collections that Walt kept in his office in the third episode of this series.
#TreasuresUntold – Join Ruby Rose Turner and Olivia Sanabia from the Disney Channel Original Series "Coop and Cami Ask the World" as they take a deep dive to explore some hidden treasures and fun facts about Disney's "The Little Mermaid."
DCapella "Part of Your World" Music Video
Classic Bonus Features – revisit four exciting bonus features from previous releases including:

Deleted Character: Harold The Merman

Under The Scene: The Art Of Live Action Reference

Audio Commentary With Ron Clements, John Musker and Alan Menken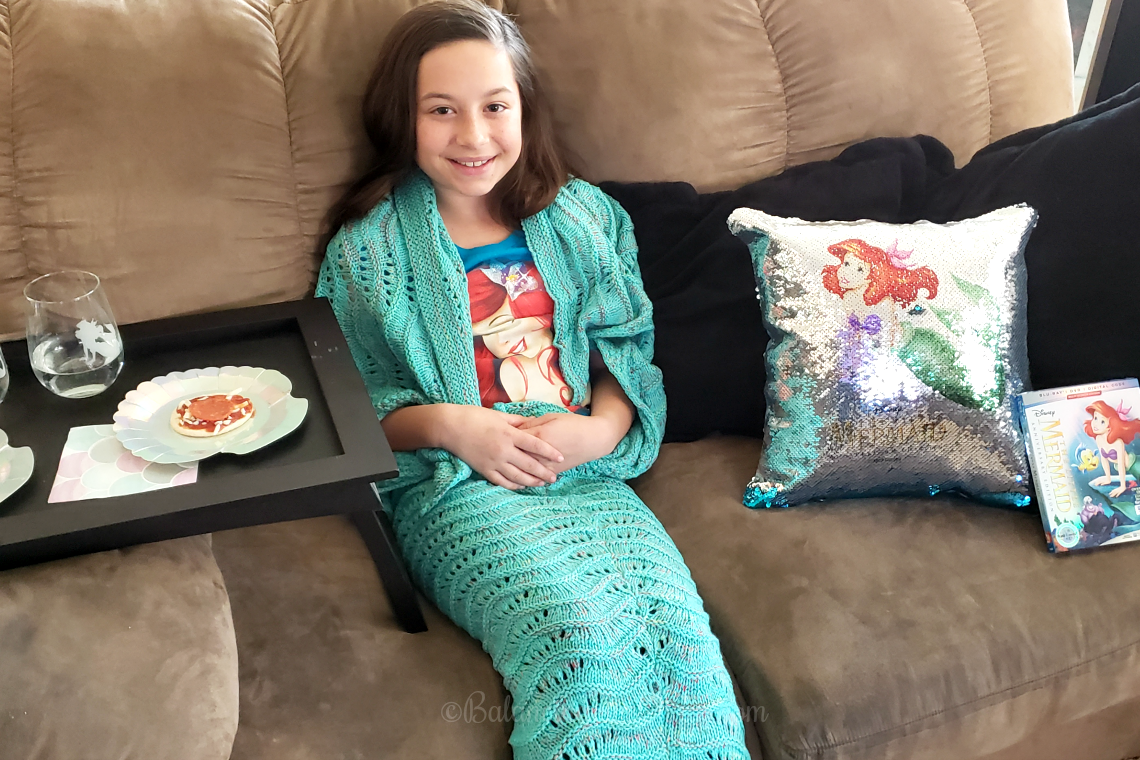 DIGITAL EXCLUSIVES
"Part of Your World" – A 30-Year Retrospective – Songwriter Alan Menken and Jodi Benson, the acting and singing voice of Ariel, sing the epitome of Disney "I Want" songs "Part of Your World" and discuss its impact since it was first heard 30 years ago.
Classic Bonus Features – Over 3 additional hours of previously released classic bonus features including Deleted Scenes, Easter Eggs, Music Videos and more!
Little Mermaid PRINTABLEs
If you're planning a viewing party in, like we did, you may want to include these FREE Little Mermaid Printables (CLICK HERE TO PRINT):
GIVEAWAY
a Rafflecopter giveaway
Giveaway ends March 10 , 2019 at 11:59 PM PST. Open to US Residents 18 and older only. Tickets will be mailed directly to the winner's home (or mailing) address. Winner will be selected at random and be notified by email. Winners have 48 hours to respond before a new winner is selected. Not liable for unclaimed prizes or fulfillment. Blog has represented each sponsor with the expectation they will fulfill their prize and in a timely manner. No purchase necessary to enter or win; however you must enter for a chance to win. Purchase does not increase chance of winning. Chances of winning depend on number of entries. My opinions are my own and were not influenced by any form of compensation. Facebook, Twitter or any other social media platform are in no way associated with this giveaway. By providing your information in this form, you are providing your information to this blog. I do not share or sell information and will use any information only for the purpose of contacting the winner. Winners can only win once per month. Not liable for unclaimed prizes or fulfillment.
Get your copy of The Walt Disney Signature Collection of The Little Mermaid
at your local retailer or online at Amazon, February 26th.