Attention foodies, Orange County Restaurant Week, the region's most celebrated culinary event for more than a decade, returns Sunday, March 3th through Saturday, March 9th. If you love to check out new restaurants around the OC, this is the perfect opportunity to do it! This year, nearly 150 restaurants will participate, offering a wide variety of options from casual and family friendly establishments, to upscale and fine dining restaurants.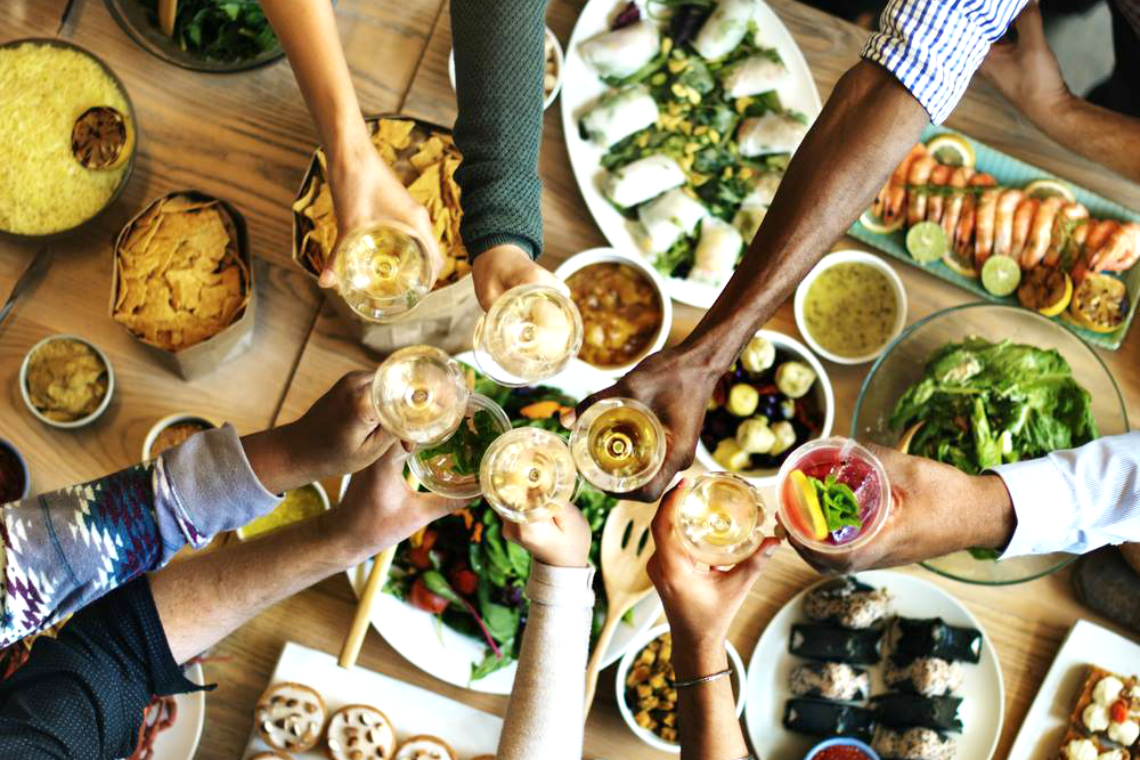 During the week long event, participating restaurants in Orange County offer special three-course menus, and many with a cocktail or a signature item at no additional charge. Each restaurant will showcase their best dishes by their incredibly talented chefs.
Participating restaurants will offer prix-fixe menus within the following price categories: lunch for $10, $15 or $20, and dinner for $20, $30, $40, $50. Basically, you choose the restaurant and the price point that fits you. If you're looking for a specific ambiance or flavor, search the list of participating restaurants by name, location and price point at https://www.ocrestaurantweek.com/participating-restaurants.html. This website will show you the exact menu that will be offered during restaurant week, so guests will know exactly what to expect.
This year, OC Restaurant week is really focusing on something for everyone. Check out some of the featured themes (Click the link for a list of participating restaurants):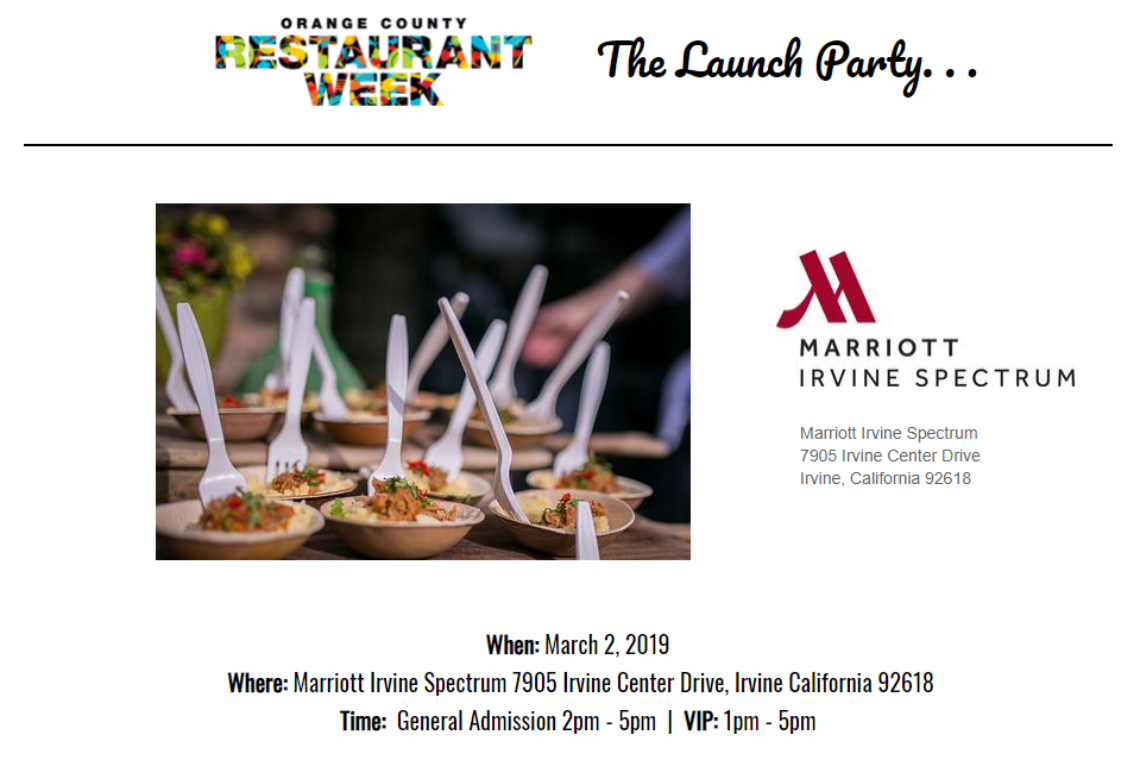 Tickets available: OC RESTAURANT WEEK LAUNCH PARTY
This year's festivities will kick off with an official "CELEBRATING 11 YEARS" Launch Party on Saturday, March 2nd from 2 p.m. to 5 p.m. at Marriott Irvine Spectrum.  Guests attending the launch party will have the unique opportunity to experience an array of bites prepared by some of the most innovative OC Restaurant Week participants. Tickets for the event are available for purchase on https://www.ocrestaurantweek.com/launch-party.html. Guests must be 21 years or older to attend.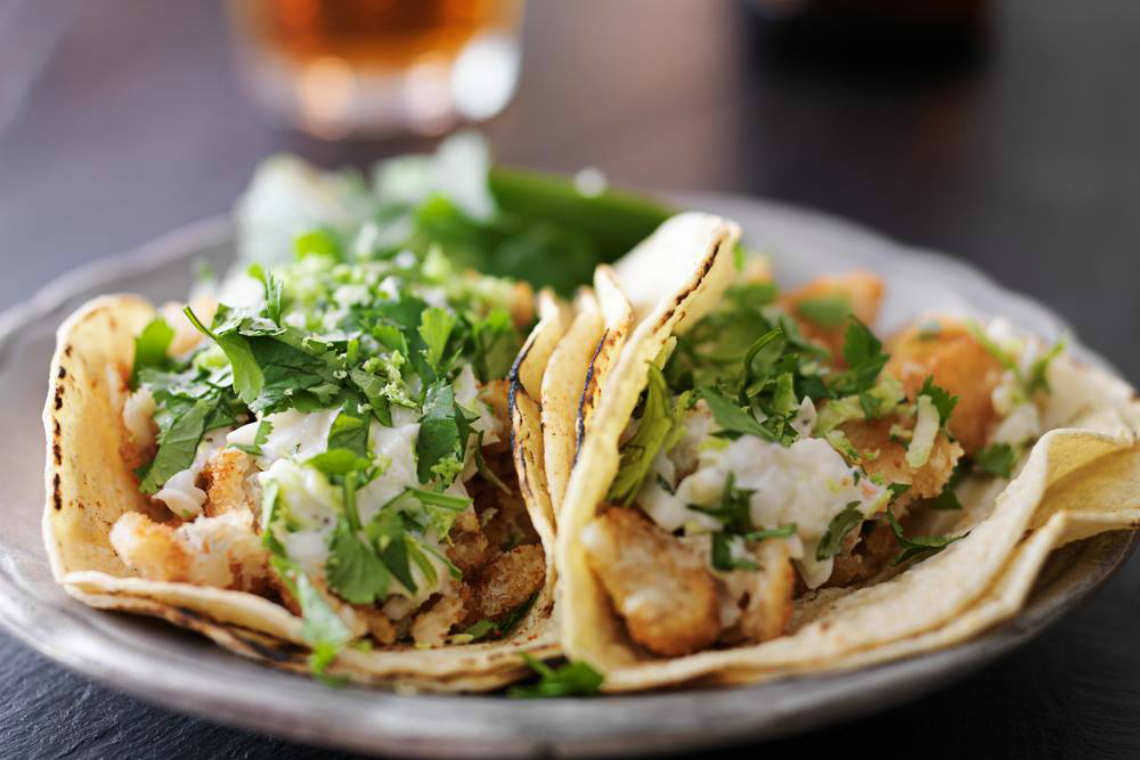 "OC Restaurant Week has become our region's most anticipated and treasured culinary event and it's because of the diverse dining options represented in Orange County," explained Pamela Waitt, president of the OC Restaurant Association. "It is because of the many creative and talented chefs that we truly have something for everyone!"
For more information about the 2019 Orange County Restaurant Week, or to find out the participants involved, visit https://www.OCRestaurantWeek.com.