This weekend we were invited to the opening and dedication of the new Play Area at the Brea Mall, located on the lower level near Macy's.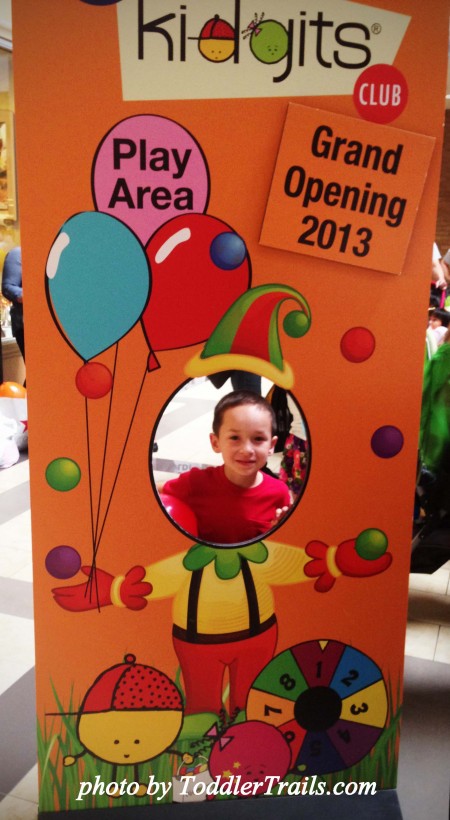 Specifically designed for toddlers, the play space includes surrounding seating, a play house featuring a chalk board, and various cars, boats and plane play fixtures. 
A great addition to the Brea Mall, the Kidgits Play Space  is perfect for parents shopping with toddlers.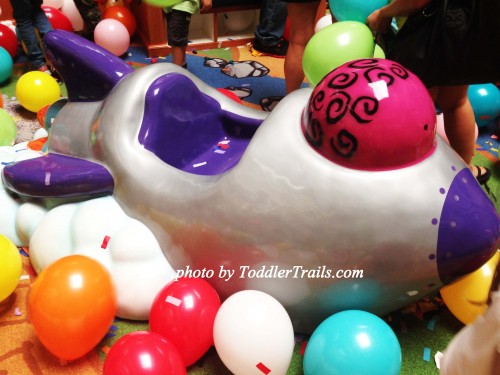 All climbing fixtures are made of rubberized material with no sharp edges specifically for the safety and enjoyment of our precious little ones.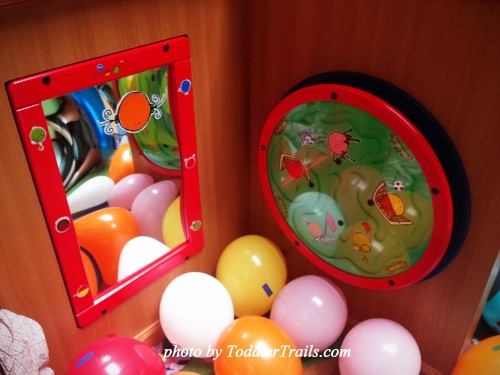 Along the walls that enclose the indoor playground, are fun Kidgit murials as well as mirrors, activities and a live piano, which my kids loved!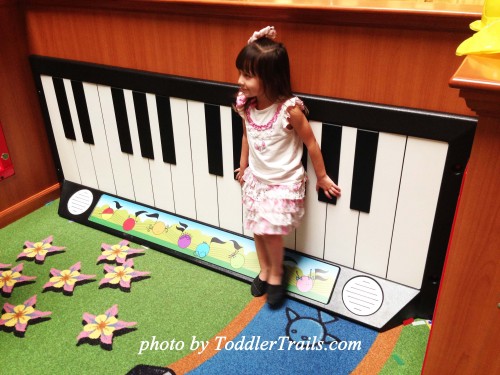 I loved the fact that Brea Mall encourages recycling, even in the play space.  What a great way to teach our little ones about the benefits of recycling with their colored trash cans.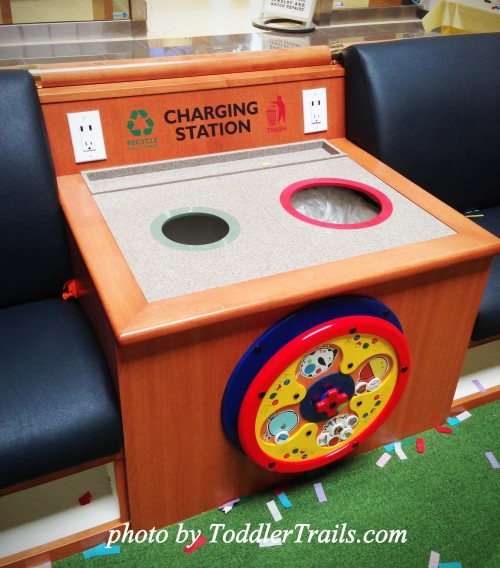 And my favorite feature – charging stations.  How many times have you been shopping at the mall, kids are so bored and need to let off a little steam, and you need a quick charge?  Perfect for those parents who have their phone accessories in their diaper bag. 
Right next to the new play space, the Brea Mall is putting the finishing touches on their are new Family Restrooms, which feature five changing stations, two nursing rooms and amenities for both adults and children.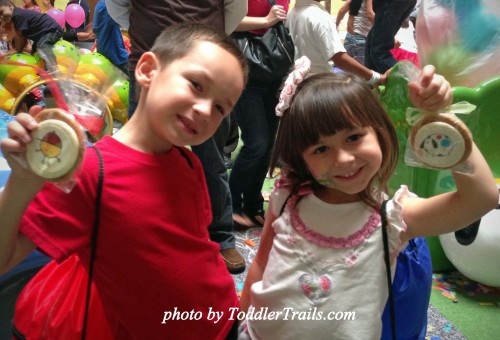 Are you a member of the Simon Kidgits Club? For $5 annual membership, children are invited to participate in activities and events such as the Fun Factory tour which aims to deliver families an enjoyable hands-on experience in a safe environment that's close to home," said Anna Cotter, Director of Marketing and Business Development of Brea Mall. "This year's set of super fun offerings will give kids the chance to get creative and energized in a controlled, family-friendly place."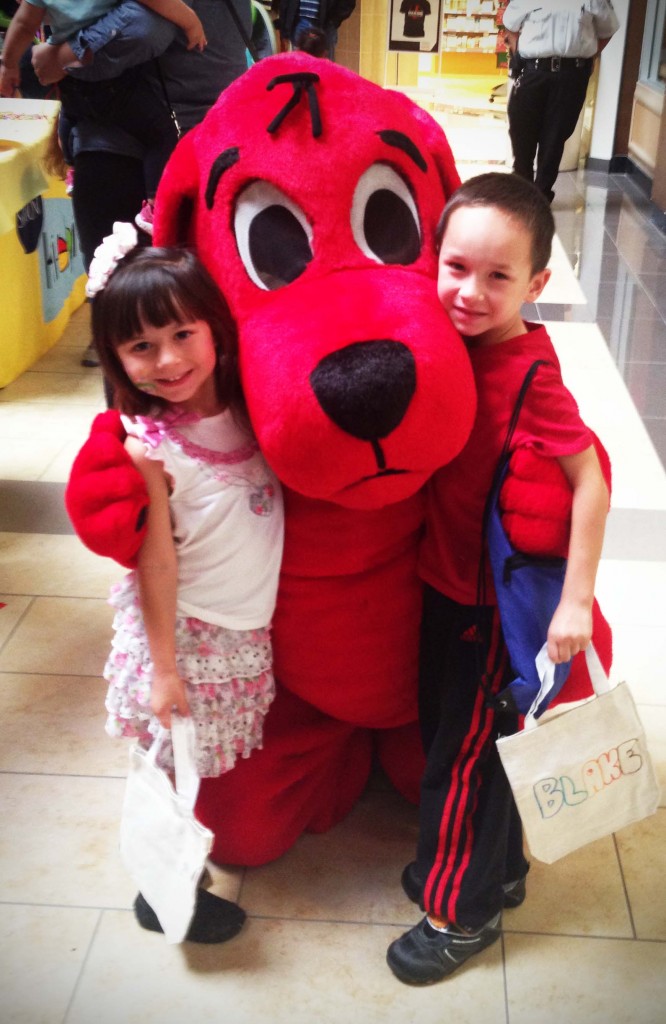 The Fun Factory hosted:
Lalaloopsy:
Explore the exciting, sew magical world of Lalaloopsy at the Engage Station! For the first time ever, your favorite Lalaloopsy dolls have soft, long, brushable hair! Introducing Lalaloopsy Loopy Hair™ dolls, there's "sew" many loopy styles for you to create!
Mooshka:
One day a group of paper doll friends joined hands and through the power of friendship became sweet, huggable girls! Mooshka Sing Around the Rosie™ magically sings when you hold her hands. She loves to sing for you and your friends!
Mega Bloks:
Dive into a wide world of imagination with the Create 'nPlay Ultimate Building! at the Pop-up Party Station. Be the first to combine classics and build everything from rockets to race cars to robots – it's perfect for the builder's big imagination.
Bandai:
Bandai is showcasing their unique Zord-creation in an exciting interactive Pop-up Party Station where kids can come and build their own favorite Zord combination – name it – then go on-line and build it as well! All the Zords sets – from the Dinozords, to the Thunderzords, to the Ninjazords – can be combined to form bigger and better custom Zord-creations! Each sets is available for kids to use to express their creativity at the Fun Factory event and get some fun stuff along the way!
Gogos:
Gogo's Crazy Bonesare small, incredibly popular collectible, mini game toy sensation – and kids can come check out all the Series 1, Series 2, Series 3 and Series 4 products. With free product giveaways and plenty of Gogo's to play with – who knows – you could get luck and find that one character you are missing!
Mark your calendar for the upcoming, family focused events at Brea Mall :
• November 2: GamePlay Event – Kidgits Fun at the Play Area
• November 8: Santa Arrives and Reads at the Play Area
Connect and keep up to date with what's going on at the
Brea Mall
via
WEBSITE
,
FACEBOOK
,
TWITTER
,
INSTAGRAM