Remember back in 1990 when Macaulay Culkin took over the big screen with the release of Home Alone?  It is one of my all time favorite holiday movies we watch every year when it airs on TV.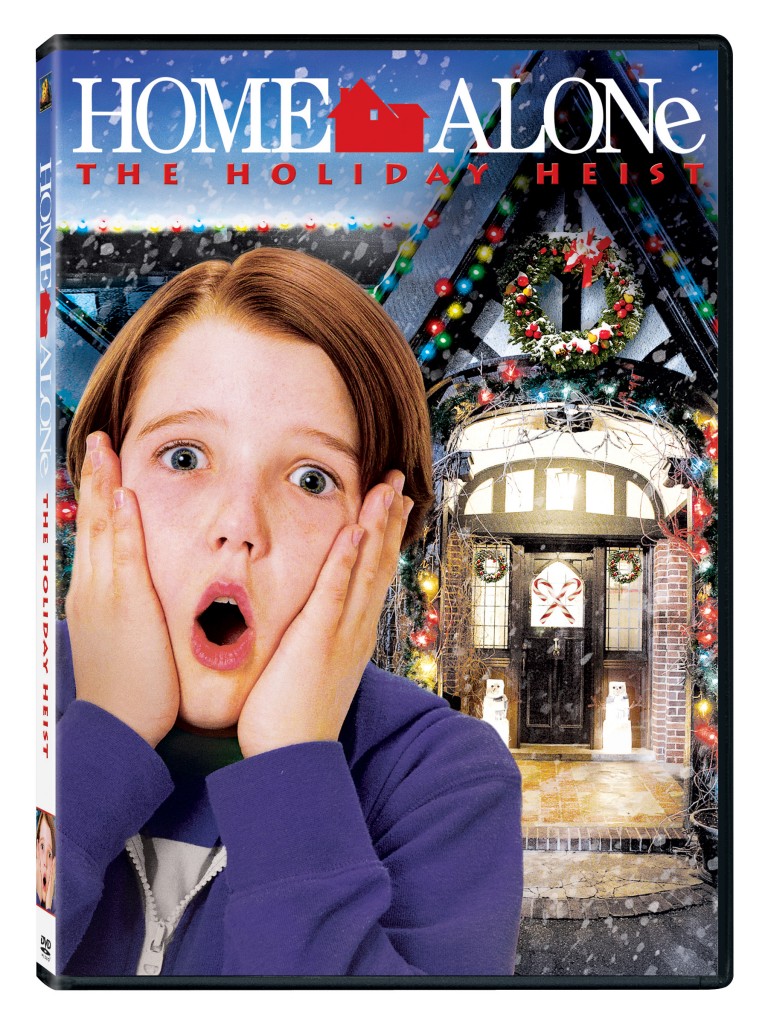 Now, the latest installment of the Home Alone franchise, "Home Alone, Holiday Heist" is coming out on DVD on October 29th, just in time for the holidays.
In Home Alone Holiday Heist, Finn Baxter and his family move from California to Maine to their new house. Finn is terrified and believes the house is haunted. While he sets up traps to catch the "ghost", his parents get stranded across town and Finn is home alone with his sister. Their house is targeted by 3 thieves.
Home Alone Holiday Heist will make a great stocking stuffer!  Don't forget that it arrives in retails stores on October 29th.  Pick up your copy tomorrow!
GIVEAWAY
One lucky Toddler Trails Family will start the holidays early with their very own copy of Home Alone: Holiday Heist on DVD
Valid for US Residents only. All fans have an equal chance to win, however, you must enter to win. Winners will be randomly selected via RaffleCopter and be notified via email. They have 48 hours to respond or a new winner will be randomly selected the same way. Winners can only win once per month. Not liable for unclaimed prizes or fulfillment.
About Twentieth Century Fox Home Entertainment:
Twentieth Century Fox Home Entertainment is the industry leading worldwide marketing, sales and distribution company for all Fox produced, acquired and third party partner film and television programing. Each year TCFHE expands its award-winning global product portfolio with the introduction of new entertainment content through established and emerging formats including DVD, Blu-ray™ and Digital HD™. Twentieth Century Fox Home Entertainment is a subsidiary of 21st Century Fox.