Last night we were invited to a girls night out at the La Mirada Theater For The Performing Arts to see Disney's Beauty and The Beast running through Sunday, June 23rd.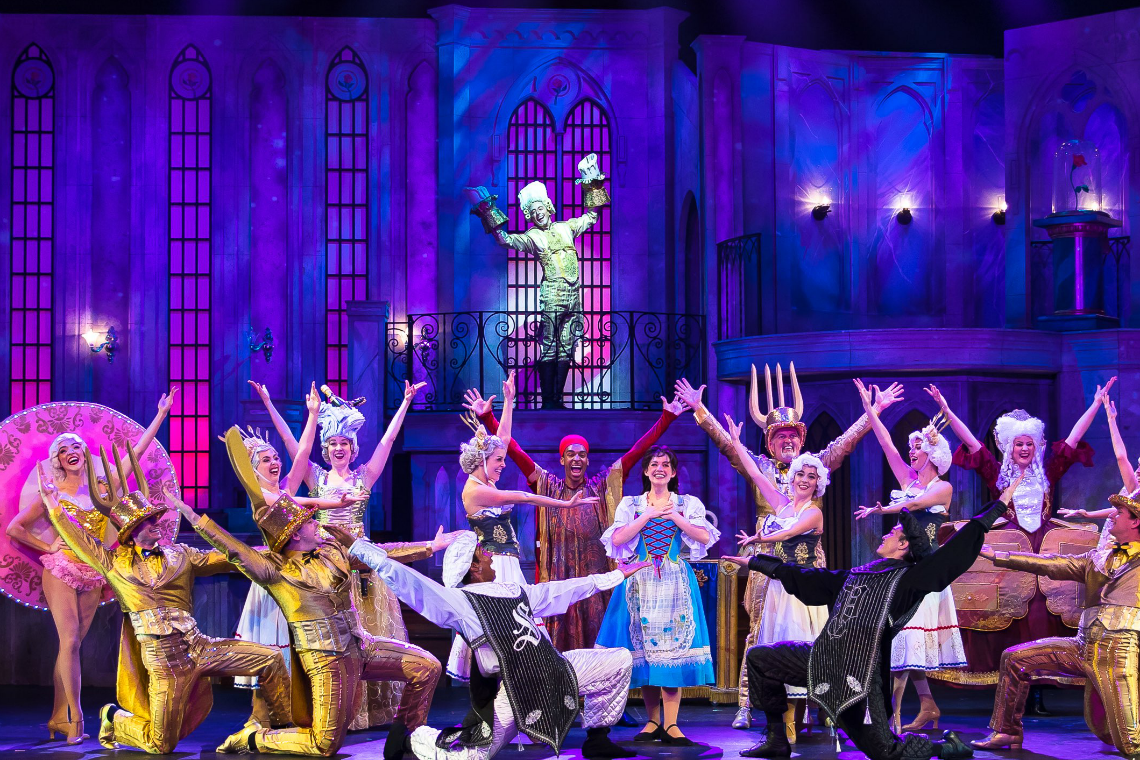 As one of our favorite Disney movies, we loved stepping into the enchanted world of Broadway's modern classic, Disney's Beauty And The Beast. The Broadway production is based on the Academy Award-winning animated feature. The stage version includes all of composer Alan Menken's (The Little Mermaid and Newsies) memorable songs from the film, plus delightful new ones, which had us singing through the entire show.
Disney's Beauty And The Beast has been nominated for nine Tony Awards including Best Musical, it's a tale as old as time… given a fresh, inventive, lively new production you won't want to miss!
The Cast of Disney's Beauty And The Beast will feature Laurie Veldheer as "Belle," Todd Adamson as "The Beast," Matthew Ragas as "Gaston," Justin Charles Cowden as "Lefou," Joey D'Auria as "Maurice," Chelle Denton as "Madame de la Grande Bouche," Michael Stone Forrest as "Monsieur D'Arque/Bookseller," Josh Grisetti as "Lumiere," Sara King as "Babette," Kaine Koltuniak as "Chip," Alexandra Melrose as "Mrs. Potts," and Phillip Taratula as "Cogsworth." The Ensemble will feature (in alphabetical order): Quintan Craig, Chaz Feuerstine, Anthony Gabriel, Chad Geiger, Veronica Gutierrez, Julie Hackett, Carly Haig, Brandon Halvorsen, Antoine Lee, Adrianna Rose Lyons, Tayler Mettra, Dylan Pass, Mackenzie Perpich and Antonia Vivino.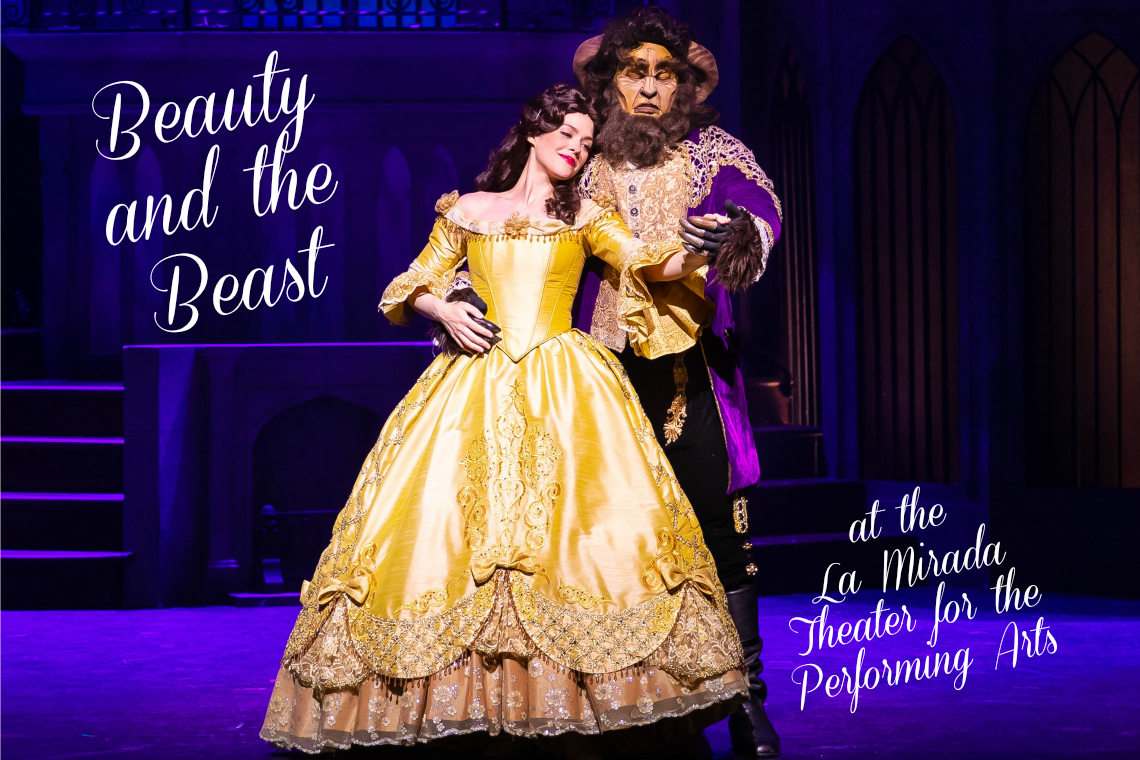 The show was fantastic! Laurie Veldheer played a beautiful Belle, mimicking the cartoon animated version. And Todd Adamson played a remarkable Beast – both having amazing voices belting out some of our favorite Disney tunes.
My favorite scene from the show was when Gaston and Lefou were in the pub and did the tin cup dance with the rest of the cast – completely in sync, making the tin mugs sound like fast moving tap shoes.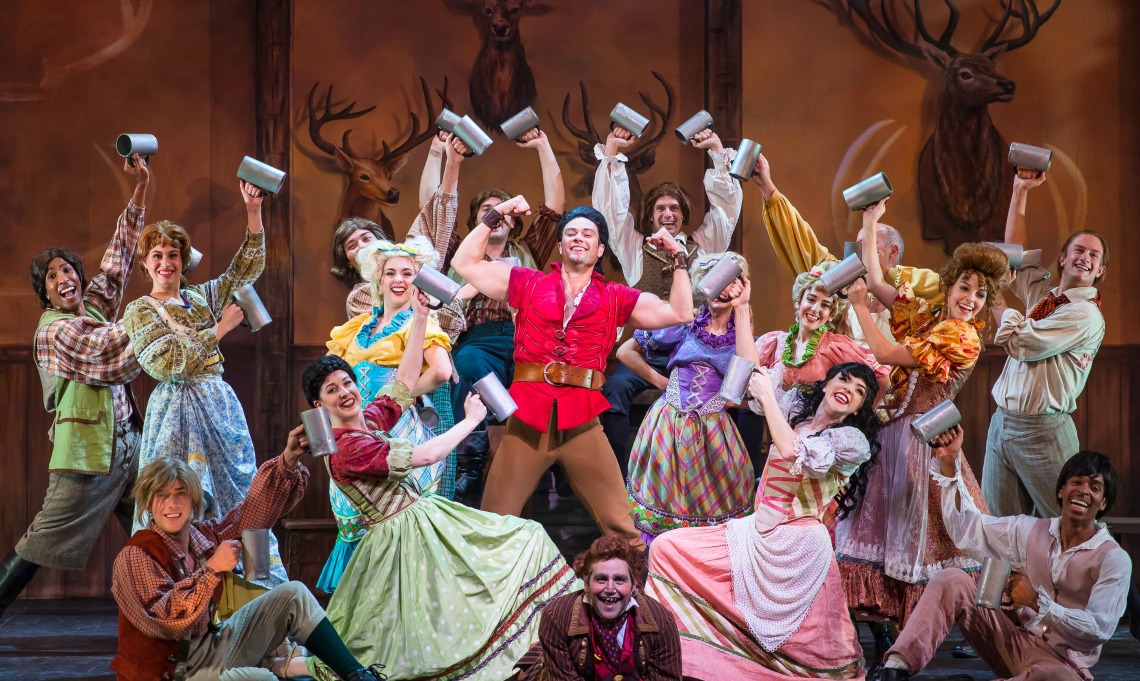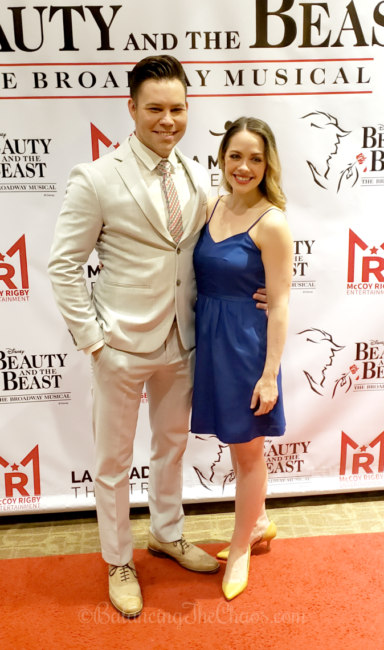 After the show, we were invited to the after show reception at the La Mirada Theater. It was so much fun, as they certainly know how to entertain their guests with a variety of beverages, late night bites and desserts. The best part was that we had an opportunity to see the cast and take photos.
Disney's Beauty And The Beast will take place at La Mirada Theater For The Performing Arts on Tuesdays, Wednesdays & Thursdays at 7:30 pm; Fridays at 8 pm; Saturdays at 2 pm & 8 pm & Sundays at 2 pm. NOTE: There will be additional performances on Sunday, June 9 and Sunday, June 16 at 7 pm & Friday, June 21 at 1 pm. There will be no performance on Tuesday, June 18.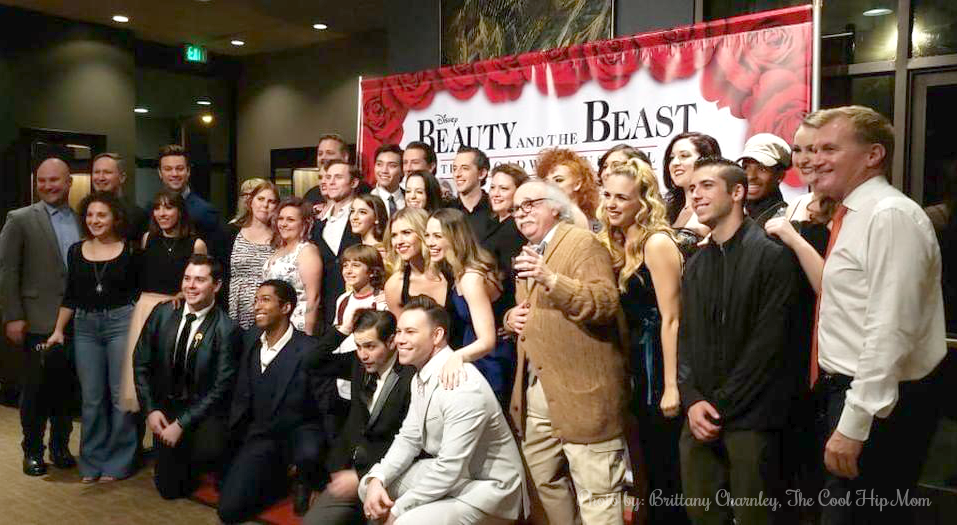 Tickets range from $27 – $99 and can be purchased at La Mirada Theatre's website, www.lamiradatheatre.com or by calling the La Mirada Theatre Box Office at (562) 944-9801 or (714) 994-6310. Student and group discounts are available. $15 Student Tickets available for the first 15 performances of the production.