Do you love a little bit of Greek Culture or Greek food?  Then you're not going to want to miss the 36th Annual Greek Festival in Irvine June 27 – 29th.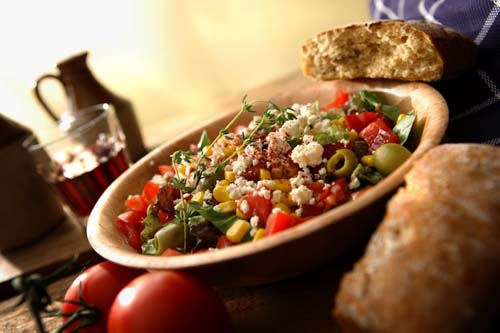 The three day traditional 36th Annual Greek Festival takes place at St. Paul's Greek Orthodox Church at 4949 Alton Parkway (between Culver Drive and Jeffrey Road) in Irvine.  More than 11,000 guests are expected to attend the three-day festival, which will feature traditional Greek cuisine, wine tasting, live music, authentic Greek dancing with lessons and boutique booths reminiscent of the Plaka, a well-known picturesque historical neighborhood of Athens.
This year the Greek Festival will feature authentic recipes for traditional Greek dishes, delicious pastries and a variety of beverages, highlighted with a wine "Taverna," offering Greek wine and beer. The traditional Greek menu will include Chicken, Lamb Chops, Greek French Fries, Gyros, Pastichio (Greek lasagna), Loucanico (Greek sausage), Spanakopita (spinach and feta pie), Dolmathes (stuffed grape leaves), Saganaki (Greek brandy-flamed cheese), Loukoumathes (Greek doughnut holes), Greek Salad, Calamari and more.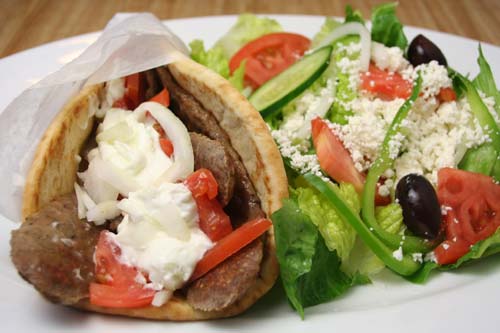 36th Annual Greek Festival
St. Paul's Greek Orthodox Church
4949 Alton Parkway
Irvine, CA
Friday, June 27th: 5pm – 10pm Saturday, June 28th: 12pm – 10pm Sunday, June 29th: 12pm – 9pm Admission $3 per person Children under 10 FREE with adult
 Free festival parking will also be available, with complimentary shuttle buses transporting guests from public parking sites in Irvine.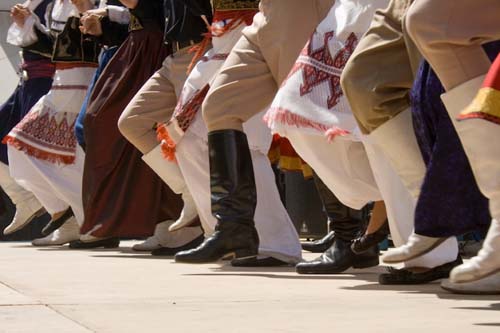 "As Orange County's largest Greek Orthodox congregation, we are delighted to host a festival that offers an opportunity for the community to experience authentic Greek dining, wine, music, dancing and entertainment," said Father Steven Tsichlis, St. Paul's Greek Orthodox Priest. "This year's festival, our 36th annual, will offer something for everyone with a variety of Greek-themed activities, and tours of the Church to view the beautiful sanctuary that contains Christian artwork done in mosaic patterned after ancient prototypes that are unique in Orange County."
The 36th Annual Greek Festival is fun for the entire family. Boutique shopps, games and a full-scale carnival will entertain all.  Event attendees can also enter an opportunity drawing for the chance to win one of three premiere prizes, with a Grand Prize of $3,000 and 2nd Prize of $1,200 and 3rd Prize of a 60" television.
For more information on the "A Taste of Greece" festival, please visit www.IrvineGreekFest.com.
About St. Paul's Greek Orthodox Church
St. Paul's Greek Orthodox Church began in 1977 when a handful of people took the initiative to organize a new Greek Orthodox Church in Orange County.  Today the church is flourishing with large youth and senior citizens programs, modern Greek language classes for children and adults, a bookstore and a beautiful sanctuary filled with mosaic artwork.  The church places an emphasis on "Philoptochos" – also the name of the church philanthropic group – a Greek word meaning "love for the poor," by supporting Kids N' Cancer; an orphanage for boys outside Tijuana, Mexico; digging wells for villages in Africa; building churches and providing medical supplies for church run clinics and hospitals in Tanzania; and much more.  For more information, visit www.stpaulsirvine.org or call (949) 733-3102.