Over the weekend we were invited to experience winter fun during Holiday Snow Days at Legoland California Resort.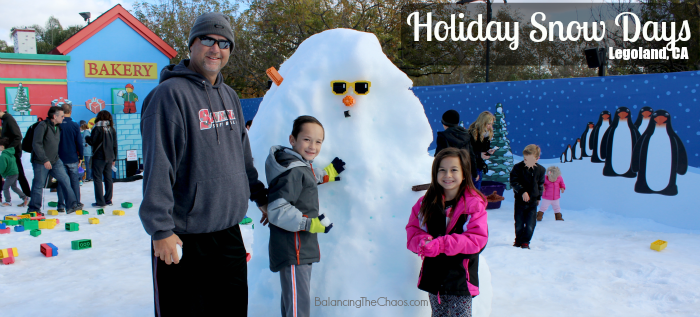 Right now through January 3rd at Legoland California Resort, Fun Town has been transformed into a family fun winter wonderland with two snow play areas! In one area, kids of all ages are welcome to build snowmen. There are fun lego accessories you can use to customize your snowman, big or small. You'll also have the opportunity to build snowballs for target practice. Aim at mini lego characters, presents, trees designed to master your snow ball throwing.
TIP: Remember to bring warm clothes, shoes with tread (your shoes will slip and slide on the snow; AND gloves. That snow gets cold fast!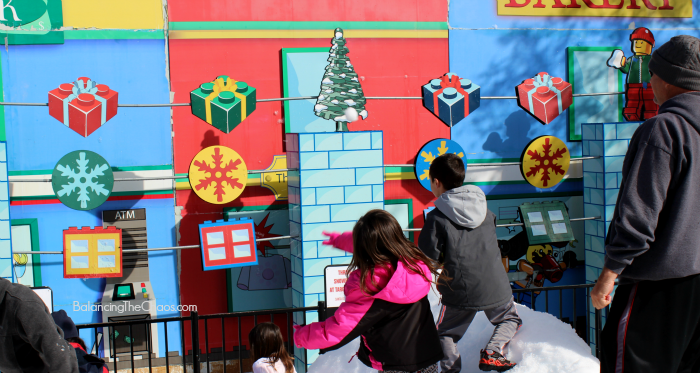 In the next snow enclosure, you can also build snow characters, throw snowballs at lego characters and enjoy snow sledding. My kids (and their dad) were very excited to jump on the sleds and race against each other. I just had to make sure I was out of the way so they wouldn't take me out!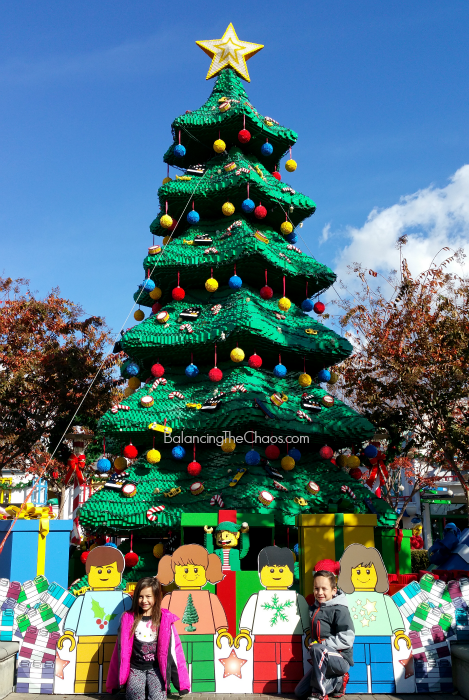 During the winter fun during Holiday Snow Days visit the Lego Clubhouse, join in on the Holiday Village Build and catch a holiday show from the LEGO Friends, Jingle Jammers and the Holiday Character Dance Party featuring the LEGOLAND elves, Jingle Joe and Tinsel Toe.
Take a family photo by this 30-foot tall Christmas tree that was created out of more than 245,000 green DUPLO® bricks and is adorned with more than 400 LEGO ornaments including special movie clapper ornaments in honor of "The LEGO® Movie 4D A New Adventure". It's quite a site to see.
The winter fun at Holiday Snow Days celebration concludes on Dec. 31 with Kids' New Year's Eve. Kids will have the opportunity to ring in 2016, without missing their bedtime! Participate in the famous ball dropping in Times Square, Kids' New Year's Eve rocks the night with musical performances by:
Recess Monkey
The Not-Its
Twinkle Time,
The Dirty Socks Funtime Band
Justin Roberts
Not Ready for Naptime Players
Grammy -winning artist Lucky Diaz and the Family Jam Band
All who will perform on three stages and join in with the guests in counting down the seconds until a huge LEGO brick drops from 22-feet in the air launching a spectacular fireworks display at 6 p.m.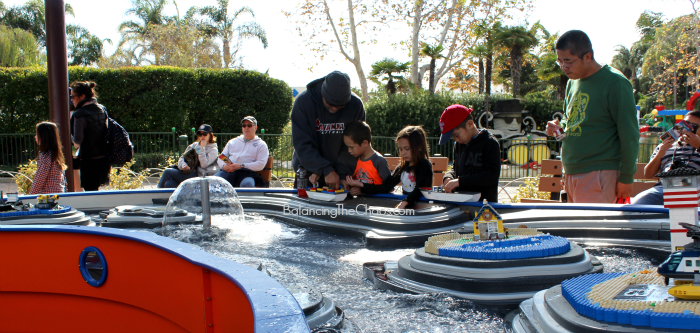 During this trip to Legoland, CA Resort we wanted to focus on attractions we had not had the chance to previously experience. We all had such fun building boats at Coast Guard Build a Boat. Here we were given bases (boats) and then let our creativity take over. Once we were done, we raced them down the the stream. The challenge is to get your boat to the finish line without losing any pieces!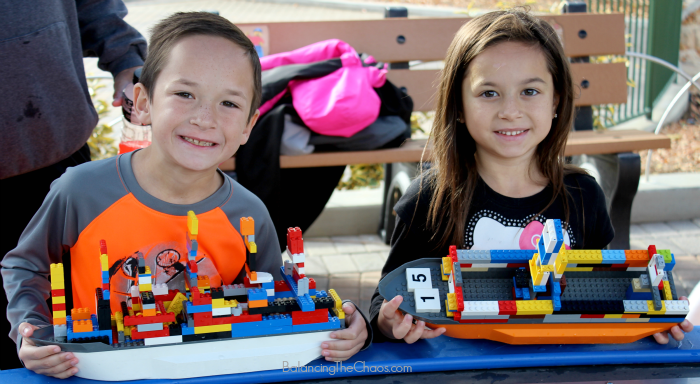 It's a great day at Legoland, CA Resort when you can fit in tons of rides! We were able to hit up just about all of our favorite attractions including:
Kid Power Towers
Driving School
Mia's Riding Camp
Skipper School
Captain Cranky's Challenge
Splash Battle
Beetle Bounce
Lost Kingdom Adventure
Paraoh's Revenge
Coast Cruise
We also stopped at The Build and Test area where I think we lost over an hours time because we were so dedicated to building the perfect racing vehicle. This was quite a popular area as the kids were eager to race each other as well as dads getting in on the competition.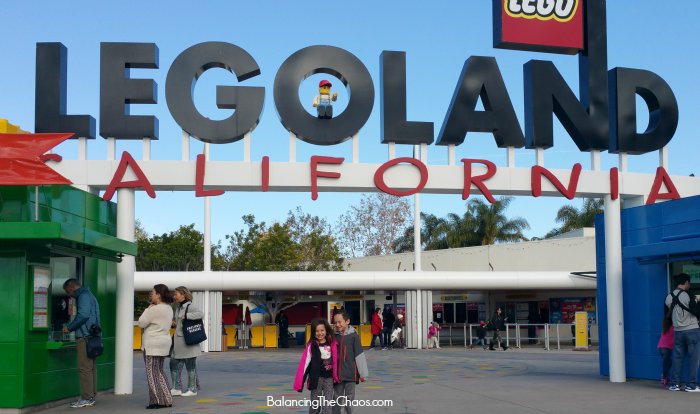 Legoland CA Resort is also offering a gift for holiday guests; from now through Dec. 24, 2015, select a date online to visit LEGOLAND California and SEA LIFE Aquarium between Nov. 21, 2015 and Jan. 3, 2016 to purchase your one-day hopper ticket for only $90! All Holiday Snow Days and Winter Nights activities located inside the Park are included in the price of a LEGOLAND California admission ticket. For more Holiday Snow Days information, visit www.LEGOLAND.com or call (760) 918-LEGO (5346).