With the holidays upon us, and the numerous gatherings scheduled, I've been looking for an easy option to take along with us. We've been so busy, that I haven't even had a chance to start the annual baking, so convenience is key. The folks at Gaslamp Popcorn sent over samples of their holiday snacking options, and they are perfect!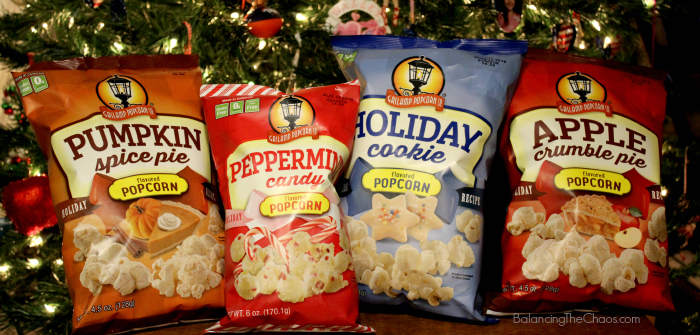 Gaslamp Popcorn started in 1998, providing gourmet snacks to locals in San Diego Gaslamp District and quickly spread. Now, they have expanded into major retailers from Sacramento to San Diego, and are continually adding new flavors for fans to enjoy.
Every kernel is popped by the experts, in small batches, using only pure cane sugar, canola oil, and popcorn … with just a pinch of sea salt. Then, they add a few extra ingredients and spices to create some of our favorite holiday snacking options.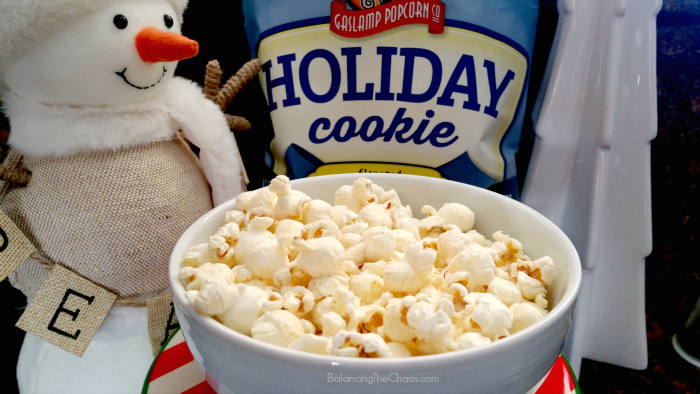 My favorite is the Holiday Cookie Popcorn. The taste reminds me of fresh baked sugar cookies with a hint of frosting. They were so good, I ended up grabbing a bowl – and couldn't stop! So WARNING, they are quite addicting!!!
My kids enjoyed the Peppermint Candy Popcorn because it is mixed with real peppermint pieces; tasting like a candy cane.
The hubster favored the Apple Crumble Pie as it tastes and smells just like a traditional apple pie. They have also added a cinnamon crumble that it even has the texture of his favorite pie.
Finally, the Pumpkin Spice Pie is super light with the hint of pumpkin and spices you'd typically find in a classic pumpkin pie. All of the holiday snacking line of Gaslamp are light and perfect as an appetizer, after dinner snack and more.
Holiday Snacking Gaslamp Popcorn flavors are currently available at Southern California Ralph's grocery stores. Be sure to pick some up for your next festive gathering.