Living in Southern California, we have absolutely beautiful weather year-round. That being said, my family enjoys hosting friends and family at home, in our backyard oasis. And, since visiting the Hawaiian Islands last year, they have been craving authentic shaved ice. I was ecstatic to discover that I could deliver a taste of the islands to my family, by means of their own HomePro Shaved Ice Machine, the perfect gift for the holidays.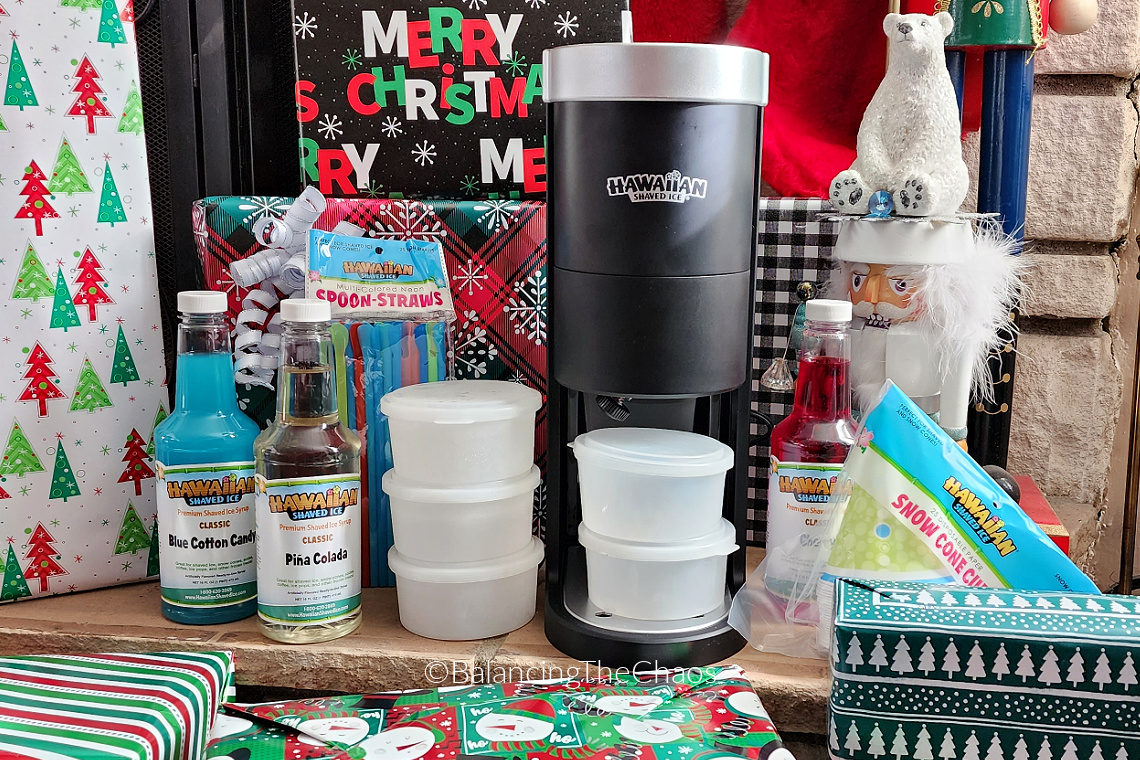 It is really difficult to find a gift that the entire family can enjoy. After discovering the HomePro Shaved Ice Machine, I was excited to partner up with them in an affiliate program to share about this awesome kitchen addition.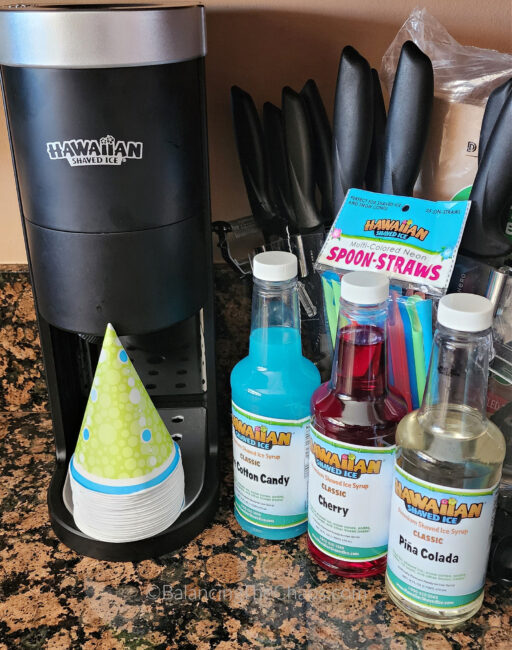 First of all, the HomePro Shaved Ice Machine is very lightweight and has a sleek design. It is tall and thin, perfect to sit on any counter because you know after the family opens this unique gift, they'll want it easily accessible all year long for delicious frozen treats.
It comes with 5 white, round plastic containers with lids that are unique in size. They are for you to freeze water in the correct size of the Hawaiian Shaved Ice Pro Shaver. Make sure you fill each of the containers because you'll go through them rather quickly.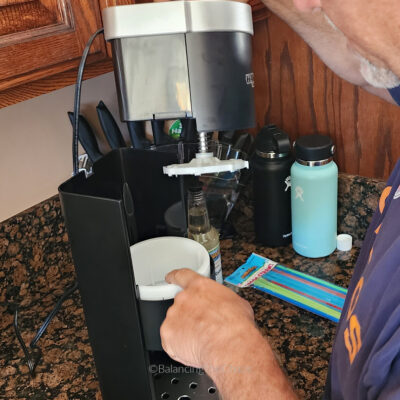 When you're ready to serve up a delicious Hawaiian-style shaved ice, grab one of the white containers from the freezer and pop out the ice. You may need to run a little warm water on the bottom side of the container so the ice disk pops out easily. Next, open the top of the HomePro Shaved Ice Machine by turning the handle clockwise. The top should pop up, exposing the white tray. That is where you'll place your ice disk.
Finally, fasten the top of the shaved ice machine back into a locking position, grab any bowl or container and place it on the bottom metal tray. Then press the black button on the top of the Hawaiian HomePro Shaved Ice Machine and you will see your bowl fill with what looks like snow – or perfectly shaved ice. Add your favorite topping and serve.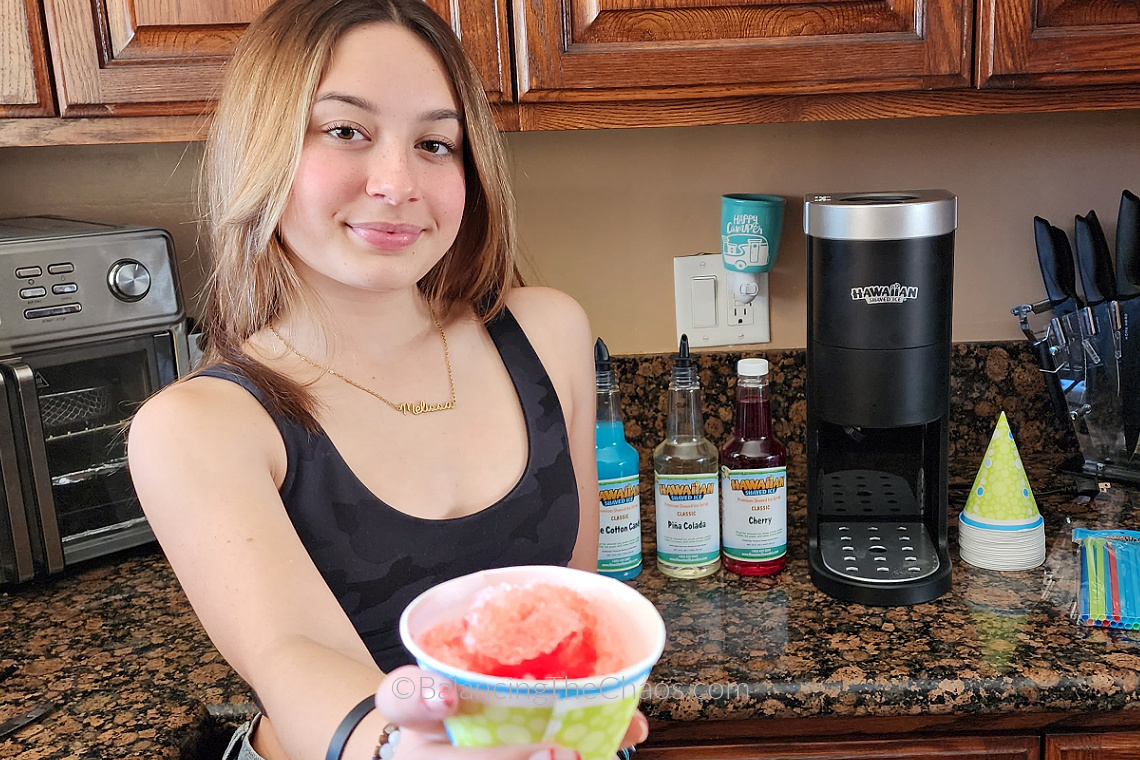 In addition to the HomePro Shaved Ice Machine, you can also pick up Shaved Ice and Snow Cone Accessories to complete the Hawaiian Shaved Ice gift theme.
HomePro Shave Ice Black Friday and Cyber Monday Deals
Hawaiian Shaved Ice will be offering FREE SHIPPING on all orders over $10!

Get $10 off on America's Family Favorite Bundle (S777) from 11/21-11/29. Use the code SHAVEDICE10 for an additional 10% off!
Save 15% off site-wide with the code

ICEGIFT15

from 11/23-11/29. Excludes the Little Snowie, Hatsuyuki HC-8E, and Sno King Machine.
Be sure you get in on this awesome deal and get it shipped in time for the holidays! Order your America's Favorite Shaved Ice Pack today! The shipping deadline is December 18th for holiday gift giving. Happy shopping.