Ready to ring in the holidays? Newport Dunes Waterfront Resort is pleased to present the 32nd annual Lighting of the Bay beginning at dusk on Friday, November 25, and continuing nightly through New Year's Day. In honor of the upcoming holiday season, the serene, waveless bay will transform each evening into a vibrant winter wonderland featuring more than fifty lighted holiday decorations and Christmas trees.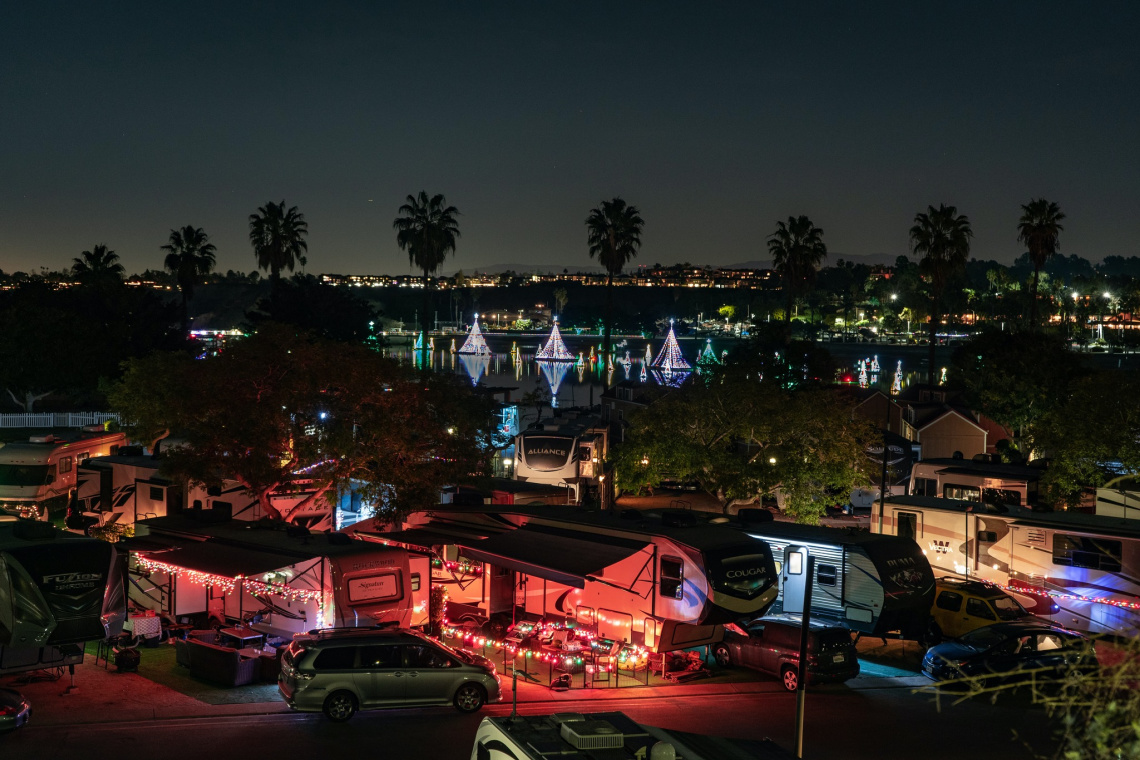 "Our Lighting of the Bay attraction is a can't-miss event for families looking to celebrate the holiday season in Southern California," says Phil Ravenna, General Manager of Newport Dunes Waterfront Resort. "We're thrilled to welcome resort guests and the community to experience this breathtaking holiday display and to join us in celebration throughout the season."
Plan a cozy evening out with friends and family. Newport Dunes' public fire pits are available on a first-come basis and s'mores kits can be purchased from Newport Dunes' onsite market. Sip on seasonal beverages and watch the glowing lights in the Newport Dunes lagoon. On Saturday and Sunday evenings, cocktails and food will be available from Moe B's Munchies beachfront grill for family picnics. Stop by the Newport Dunes Tree Lot, open daily November 21 through December 21, to pick fresh pines while taking in the festive holiday scene.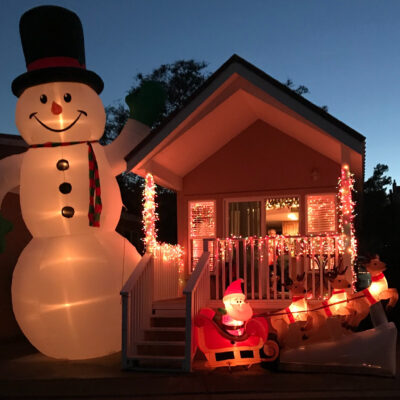 If you've ever done RV camping at the Dunes, you know what an amazing time it is. Many RV campers return year after year to soak up the enchanting floating lights on the bay just steps from their RV campsite. Bring an RV or stay in Newport Dunes' charming, single-family Beach Cottages for a cozy, home-away-from-home experience. For those who do not own an RV, Newport Dunes works with RV rental companies that will deliver a luxury RV to your campsite, all setup and ready to enjoy. For holiday parties and private events, the Back Bay Bistro at Newport Dunes offers the perfect waterfront backdrop for a festive event, just steps from the Lighting of the Bay display. For more information on the Back Bay Bistro and to book a private event visit NewportDunes.com or call 949-729-3800.
Newport Dunes Waterfront Resort is located at 1131 Back Bay Drive, Newport Beach, California 92660. The Lighting of the Bay is free for the public to enjoy, and on-site parking is available at the following rates: 0 to 30 minutes: FREE, 30 minutes to 2 hours: $10, 2 to 5 hours: $15, 5 to 8 hours: $20, 8 to 24 hours: $25.