Guest Post by Jaime Jenkins
One of our favorite places to go during the summer is the amazing water playground in our neighborhood:
 Terramor Aquatic Park!
The water park is open June 1 – September 2, and weekends through September. You must be a resident with a pass card to get in, so make friends with someone in Ladera Ranch! Each Ladera resident can get 5 guests in at a time, and it's always more fun with friends!
Food and non-alcoholic drinks are allowed, and I always pack plenty of snacks for my hungry little fish! 
Playing in the sunshine and water always makes them extra hungry! 
Children under 4 must wear plastic pants over a swim diaper for hygienic purposes.
The employees monitor the water carefully for bacteria levels, to keep the guests safe. 
The greatest part about this awesome park is that the water is only 18 inches deep at it's deepest point! 
Along with the multiple water safety employees, my kids can play, and I can relax! 
The water area has a beach entry with umbrellas built into the shallow areas for moms with little ones to sit and splash in the shade.
Terramor Aquatic Park
26281 O'Neill Drive
Ladera Ranch, CA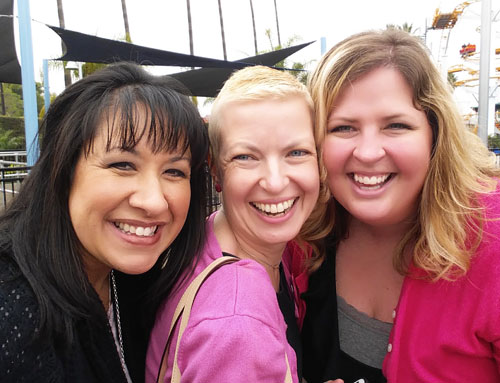 Shared by
Jaime Jenkins
. Jaime blogs at
Polkadots on Parade
. She loves babies, food, and crime TV. Jaime is hopelessly addicted to the internet and thinks living in Orange County is like being on vacation all year round!