S.T.E.M. based learning has become such a big part of education in the last few years. STEM, standing for Science, Technology, Engineering and Math is a "hands on learning" practice where the children are posed with a real world problems and have to come up with a solution that touches on each of the four categories. Code Ninjas provides a great way to have fun while learning computer programming and gaining confidence in coding, math, logic and problem solving.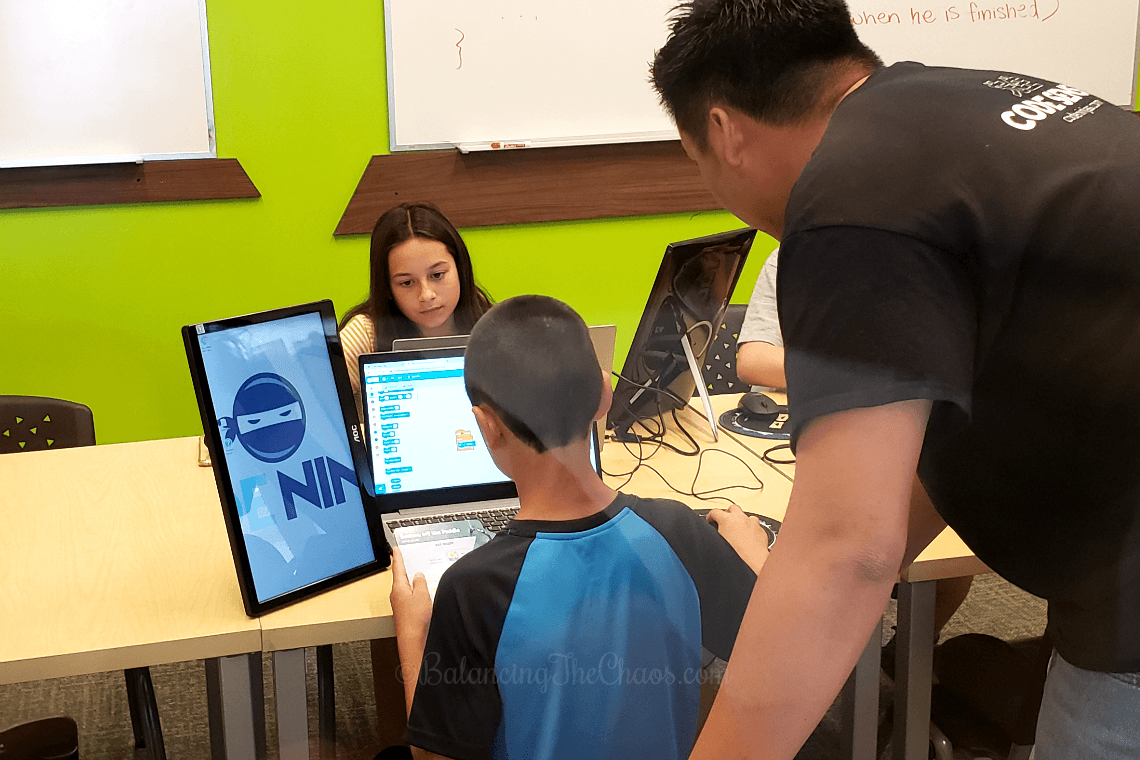 Children are slowly being introduced to coding and computer programming in the classroom, however many schools don't have the time or resources to meet the demand for quality coding education. We were recently invited to check out Code Ninjas, to learn about coding programs available to local children.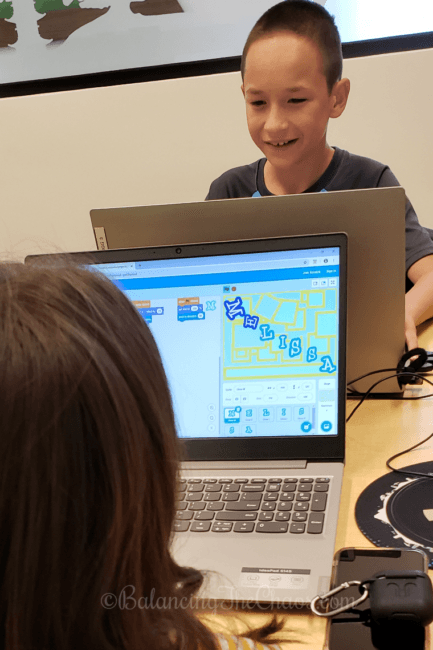 We visited the new Garden Grove location and met Vu, the owner. He and his team set up my kiddos with their first session of coding, which they absolutely loved!
Using an online software program, my son immediately began coding a video game. My daughter programmed her name in a cute sign where the letters spun around and changed colors.
Learning to code is basically like building blocks. Kids start coding on easy to use platforms to get the basic skills. Once that level is mastered, they move onto more complex coding and eventually robotics.
The curriculum is based on what they call, The Path of Enlightenment. Each step along the path is a colored belt, like in karate classes.
White Belt: introduction of the game, the development platform
Yellow Belt: introduction to game building
Orange Belt: introduction to control statements
Green Belt: custom game building
Blue Belt: intermediate game design
Purple Belt: professional development environments
Brown Belt: advanced programming
Red Belt: advanced game design
Black Belt: custom game development from concept to delivery
In speaking with Vu, he said that if coding students continue the Path of Enlightenment, they will eventually be able to build their own apps and more. This awesome experience could lead to an impressive career.
The Code Ninjas of Garden Grove, offers several different programs for future coders:
Drop In Programming: At your own convenience, you can drop in to complete a session of coding. This lets you build, play and learn at your own pace.
Camp: Week long camps of different lengths will be offered throughout the year.
Parents Night Out: Drop the kids off while mom and dad have a much needed night out. The fun consists of games, puzzles, robotics and more
Think your kiddos have what it takes to become a Code Ninja? Visit their studio in Garden Grove and Vu and his team can walk you through what it takes to be a kid coder.