AD – In honor of National Nacho Day, November 6th, the kids were so excited to come home to discover we were having build your own nachos for dinner. Did you know, Smart & Final sells over 13 million pounds of cheese sauce each year? It's one of their most popular items, and we certainly love it!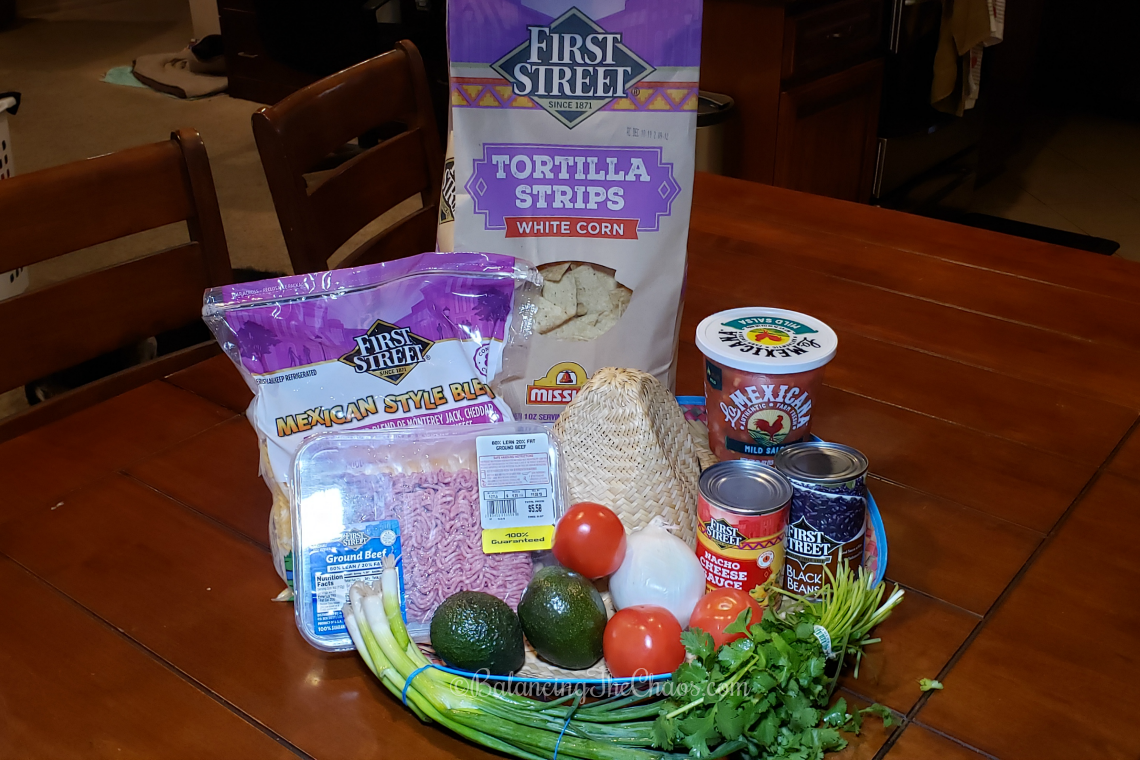 As we've discovered, nachos can the perfect meal on National Nacho Day, if you have the right ingredients. Added bonus, is that everyone in the family can personalize them to their own taste. With a quick stop at our local Smart and Final, I had all the fixings I needed for the perfect nacho night like nacho cheese sauce, lean ground beef, salsa and veggies.
I started with fresh ground beef that I prepared on the stove. As I browned the beef, I chopped up a little onion for flavor and threw it in. Then I topped it off by sprinkling seasonings: garlic powder, salt and pepper.
While the meat was browning, I warmed up the First Street Nacho Cheese Sauce and First Street Black Beans on the stove. Both can easily be heated in the microwave as well. Then I chopped up fresh tomato, green onion and cilantro and placed them in little serving dishes for our nacho bar.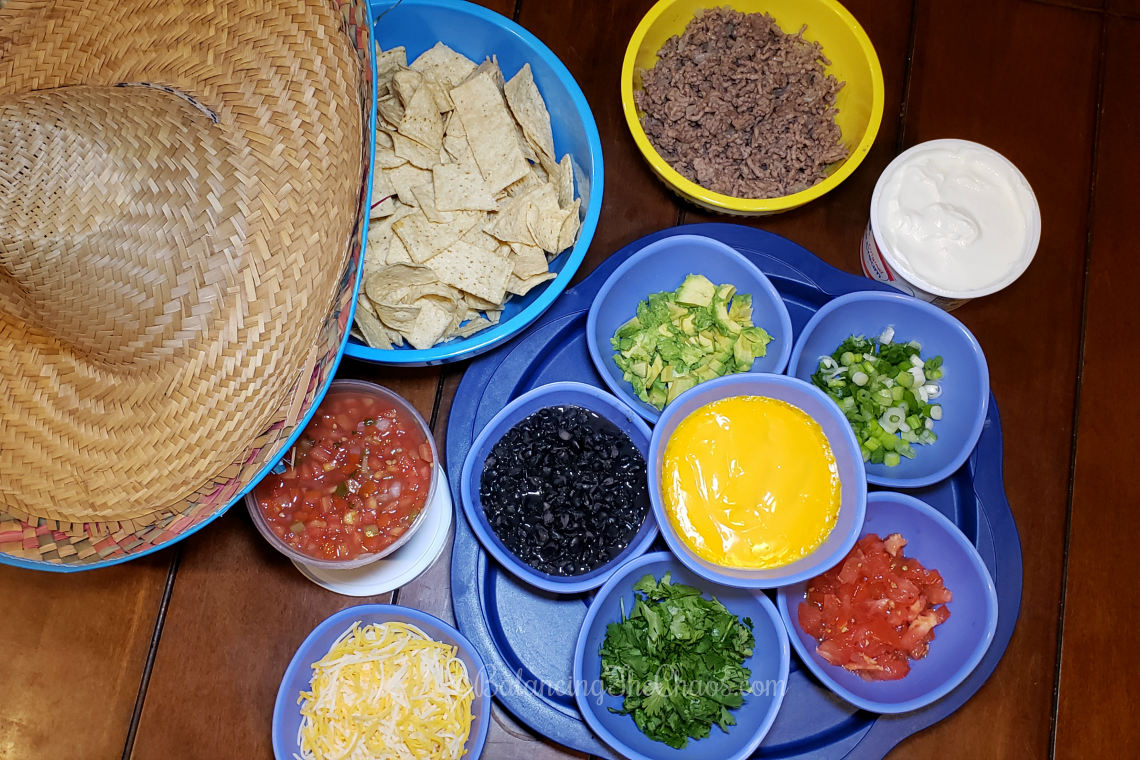 Did you know, the First Street Nacho Cheese is made with real Cheese and has a great jalapeno flavor? It's also gluten free with 0 grams of trans fat per serving. Typically I purchase the large, 6 lb cans when I'm buying for my husband's softball snack bar, however for the family, the 15 oz can is perfect.
Surprise the whole family! Stop by your local Smart and Final to pick up your favorite ingredients to put together a build your own nacho bar for dinner like we did.