With the Olympic Games Tokyo right around the corner, Sega decided to get our favorite characters in on the fun with Mario & Sonic at the Olympic Games Tokyo 2020. Starting today Nintendo Switch™ fans will love getting hands on as Bowser rides a horse and Dr. Eggman jumps off the high dive. Luigi and Tails go on a quest to free Mario & Sonic from the Tokyo '64 video game console, where they've been trapped as retro 8-bit and 16-bit versions of themselves.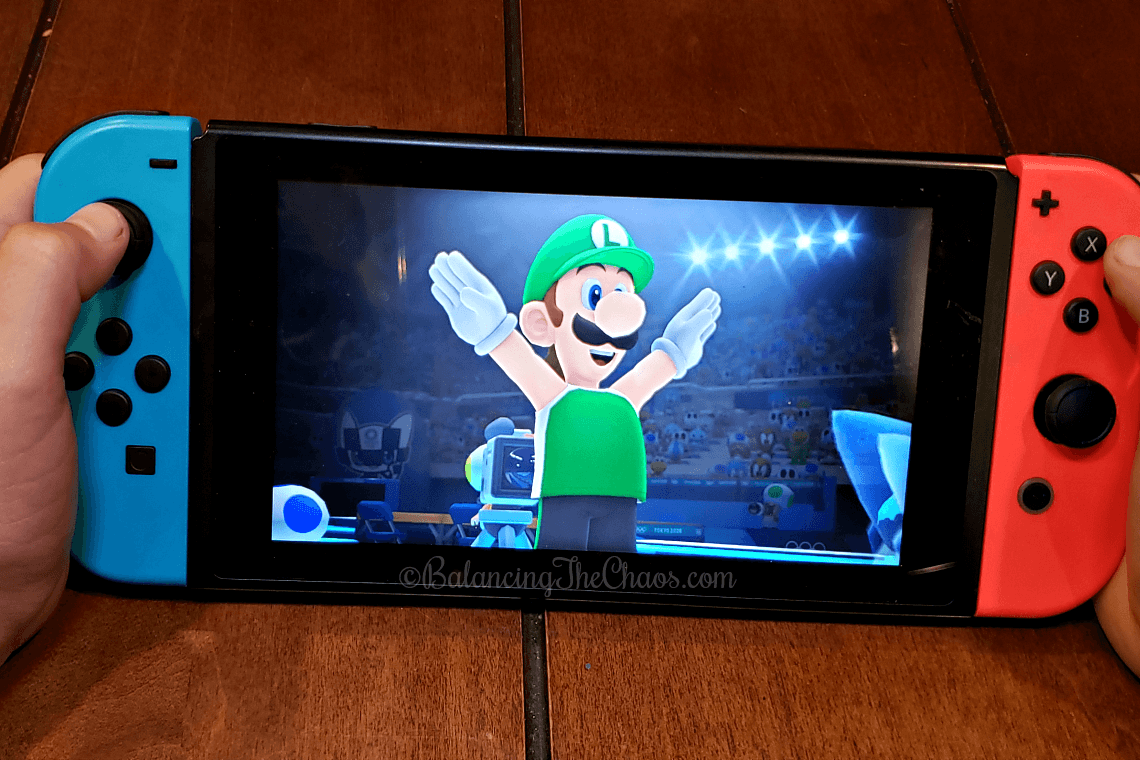 Just in time for the holidays, experience these fun, entertaining adventures for yourselves with family and friends. Mario & Sonic at the Olympic Games Tokyo 2020 is ready for you to join the party starting today, only on Nintendo Switch™!
Gamers will enjoy pitting all of Mario's and Sonic's iconic characters against each other in the biggest video game mash-up of 2019, Mario & Sonic at the Olympic Games Tokyo 2020! Take rivalries to the skate park, diving board, archery range, and more with an incredible suite of 3D and 2D events, imaginative Dream events and an expansive Story Mode!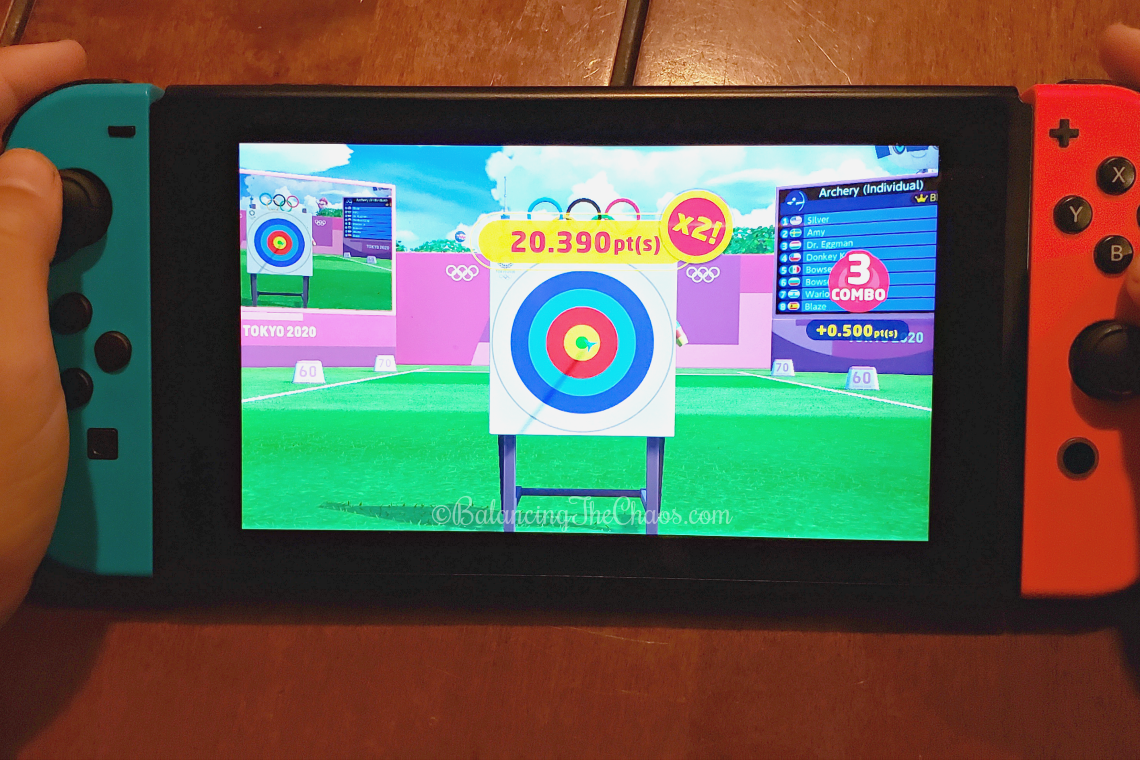 My little gamer had a chance to dive into the fun. He really enjoyed playing Olympic soccer, archery and table tennis. He still hasn't had a chance to experience all this game as to offer because there are so many events wrapped up in this little game.
Classic 2D events, perfect for friends and family:100m
10m Platform (Diving)
400m Hurdles
Gymnastics – Vault
Judo
Kayak Single (K-1) 1000m
Long Jump
Marathon
Shooting – Trap
Volleyball
You will also dash, climb, jump, surf and more in these fast-paced 3D events:
100m
110m Hurdles
4 x 100m Relay
Archery
Badminton
Boxing
Canoe Double (C-2) 1000m
Discus Throw
Equestrian – Jumping
Fencing
Football (Soccer)
Gymnastics – Floor Exercise
Javelin Throw
Karate – Kumite
Rugby Sevens
Skateboarding – Park
Sport Climbing
Surfing – Shortboard
Swimming – 100m Freestyle
Table Tennis
Triple Jump
The fun even goes beyond the limits of reality with all-new Dream Events:
Dream Karate
Dream Racing
Dream Shooting
The games are fun and engaging and great for all ages. Bright and colorful images that make you feel like your're really competing as these iconic characters.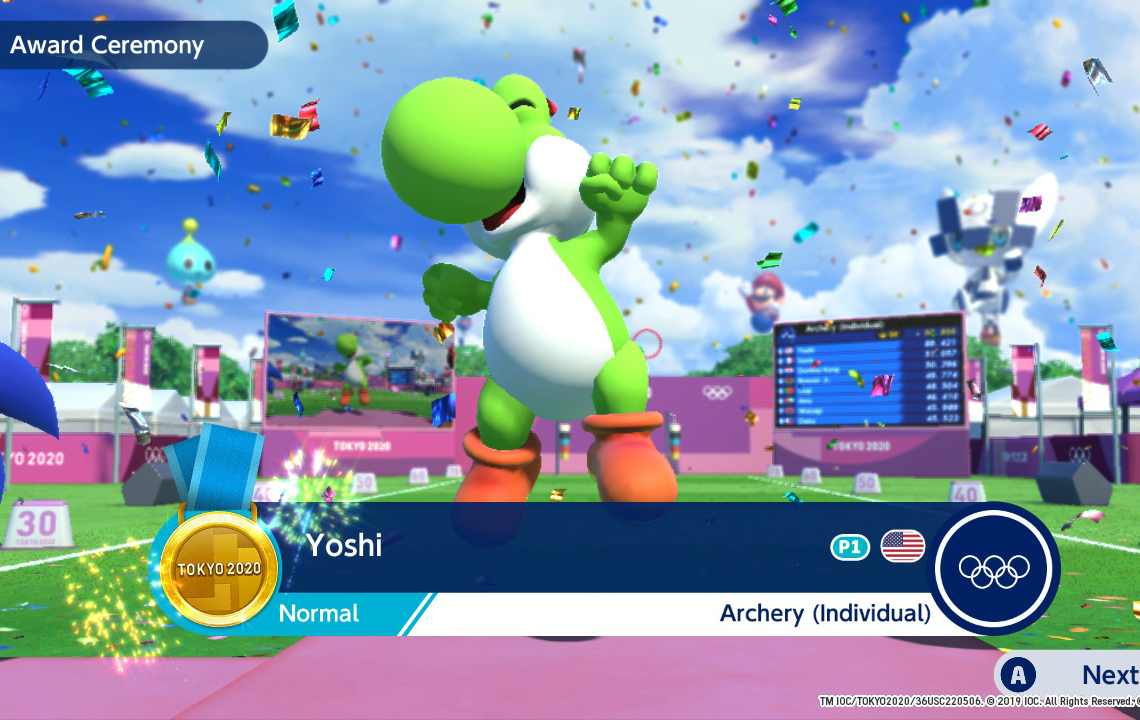 Mario & Sonic at the Olympic Games Tokyo 2020 makes an excellent. You can purchase it at local retailers and on line with my affiliate link here: Amazon Store.