This week we were invited to check out the Spooky fun going on at Discovery Science Center.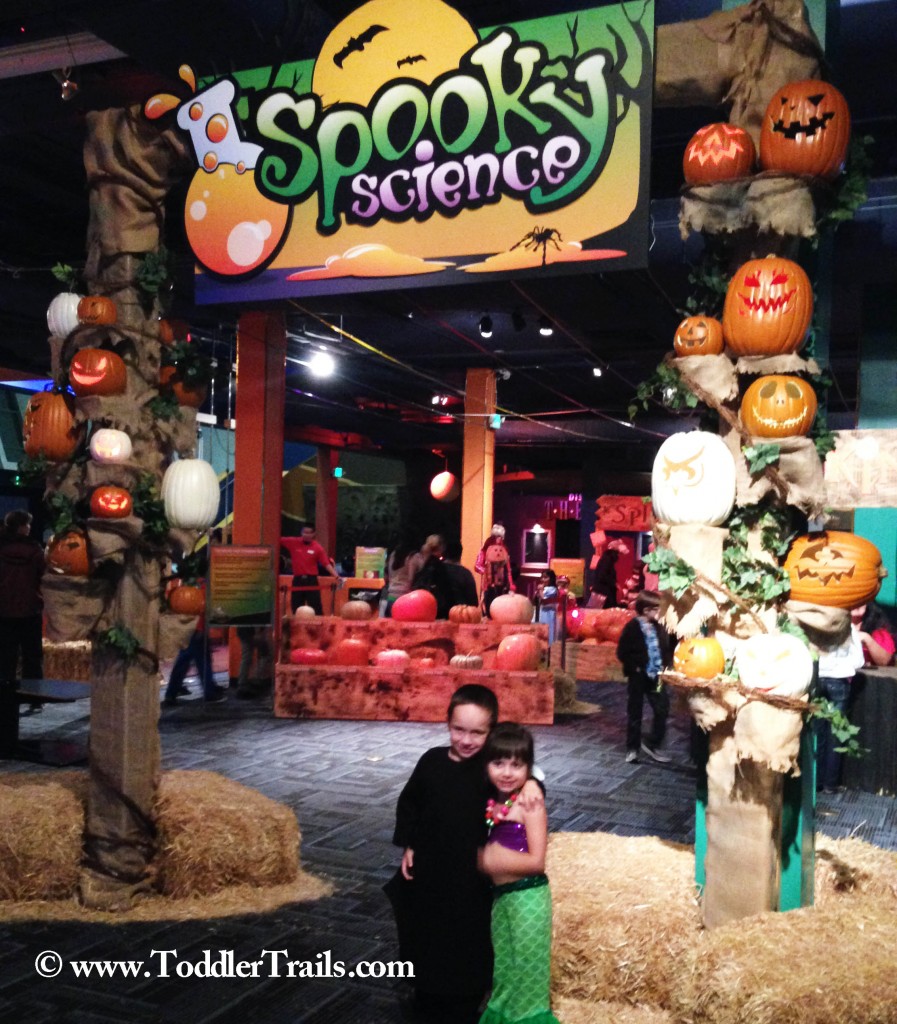 Stop by the Discovery Science Center to find out about the Spooky Science (Now through Oct 31st) & Ripleys Believe It Or Not Exhibits (now through Jan 4th).  Learn how to make slime, where pumpkins grow, about the creepy crawly and more!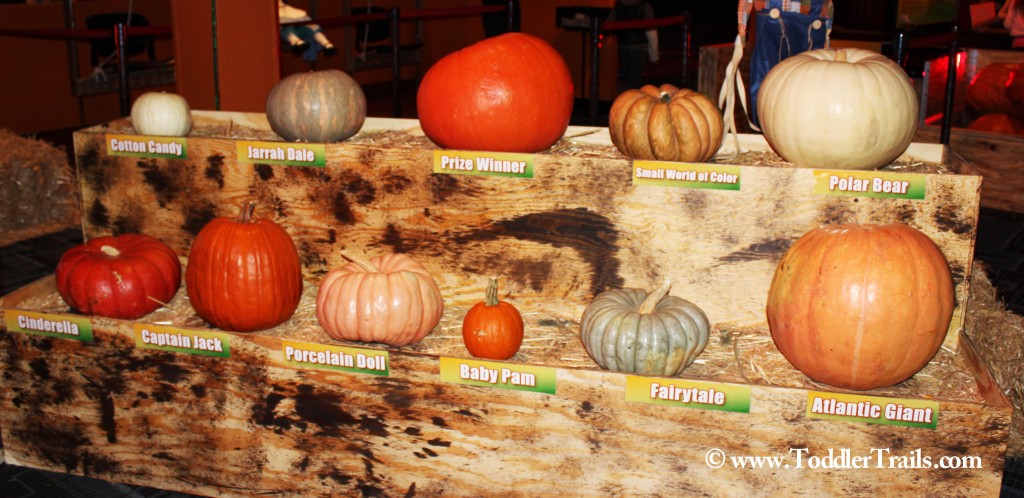 Children can visit the above pumpkin display to find out about the variety of pumpkins grown around the world.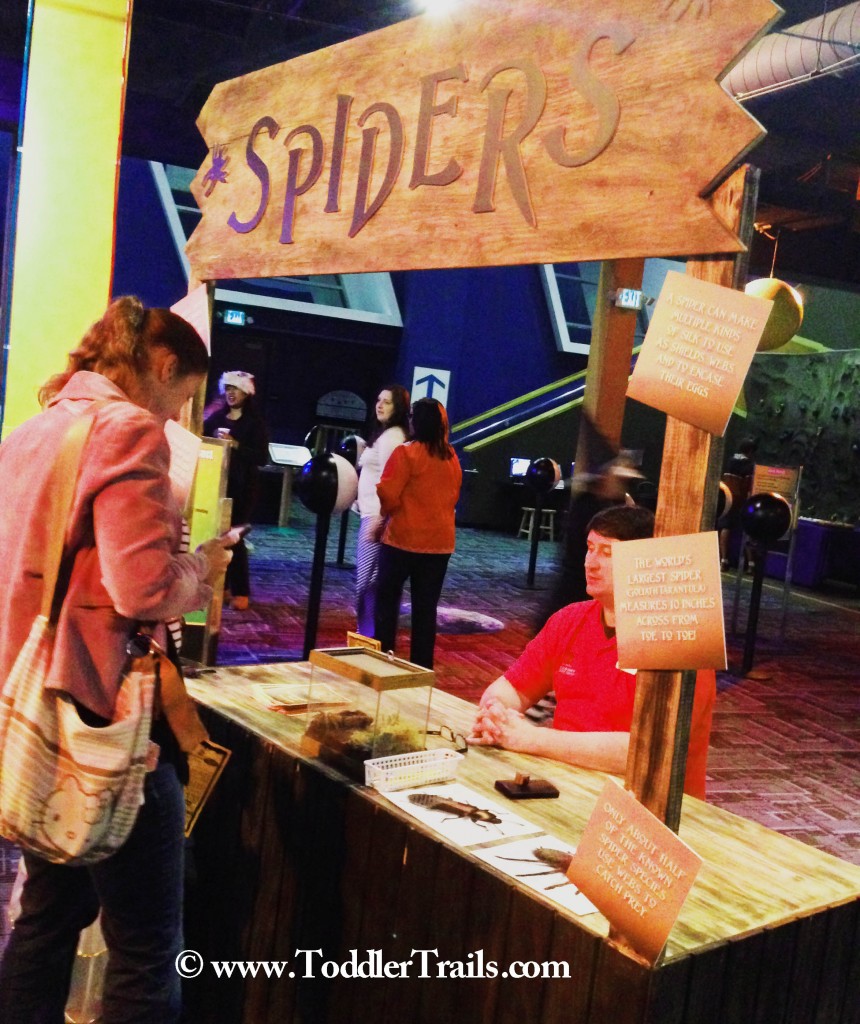 Learn more about the different species of spiders, even get up close to a tarantula and black widow on display.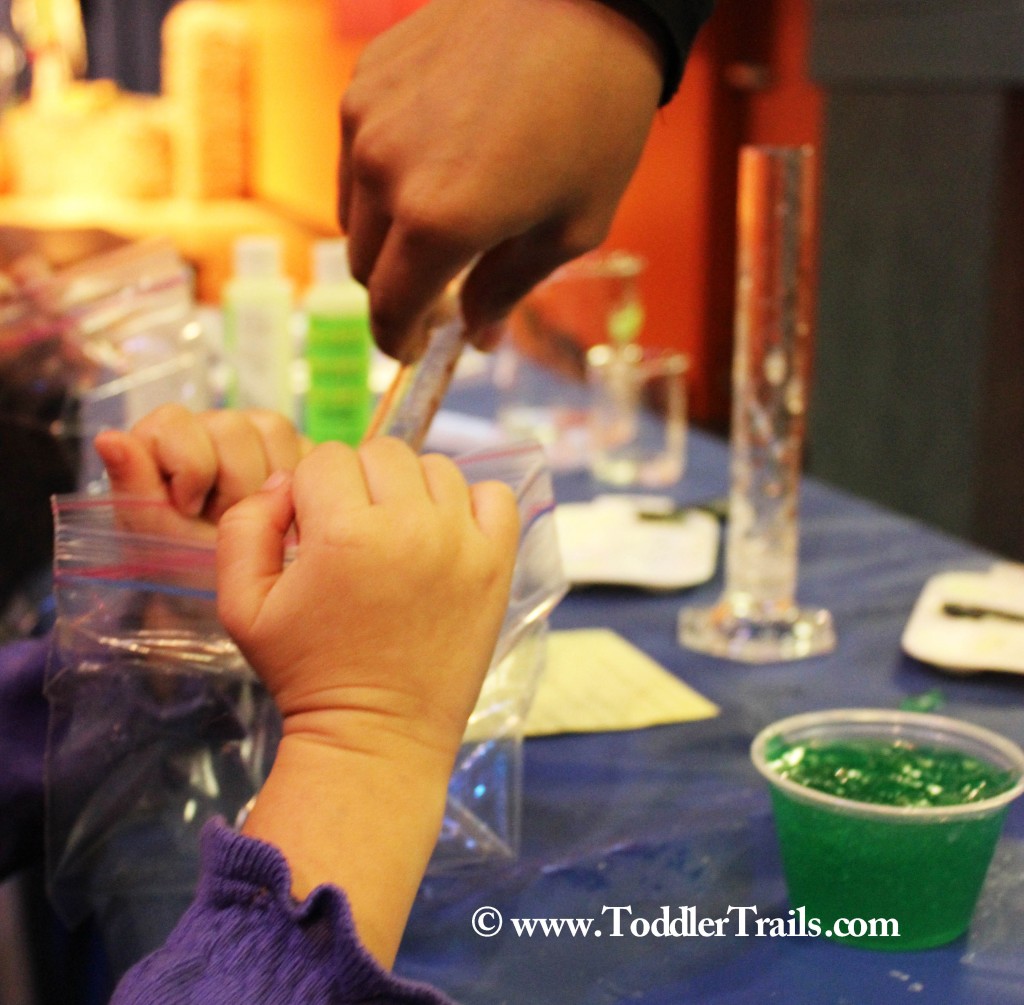 See the Wizard of Ooze show and find out how to make crazy green slime, elephant toothpaste and more!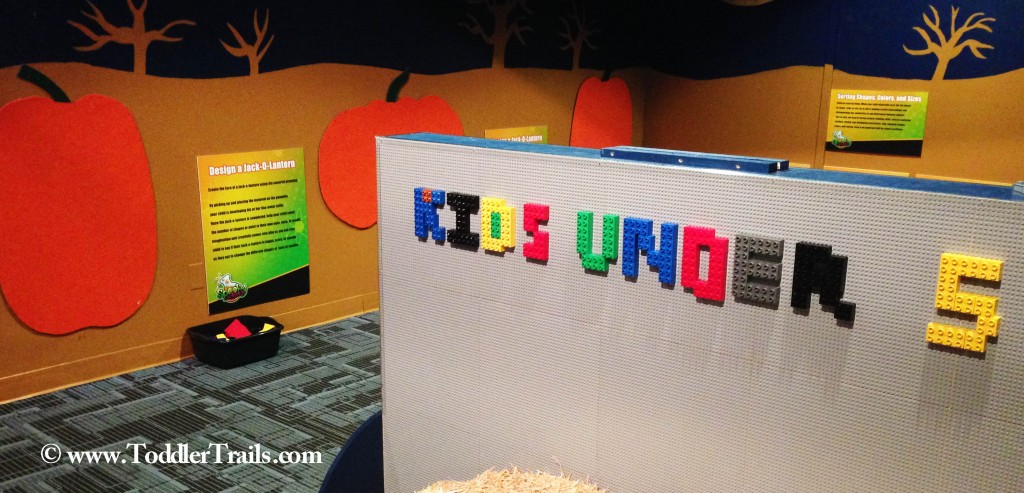 For the little ghouls and gobblins under 5, the Discovery Science Center has a great interactive center with legos for the kids to build their own spooky creations.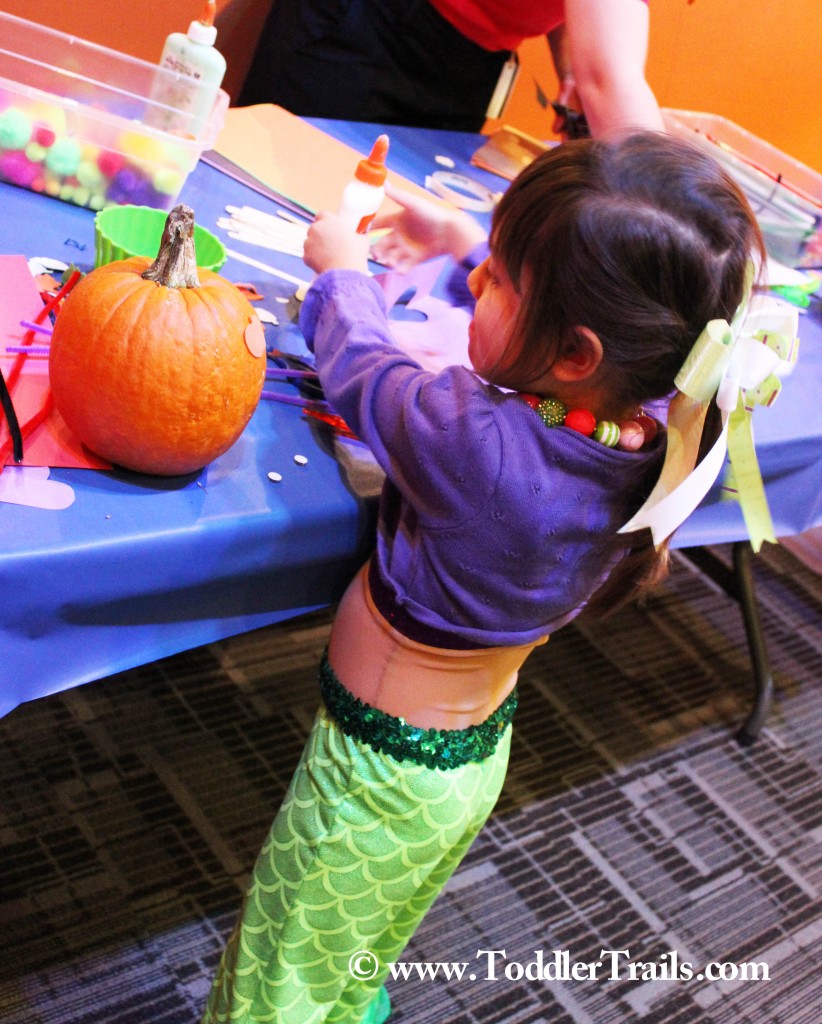 The kids really enjoyed getting into the fun of decorating their own pumpkins.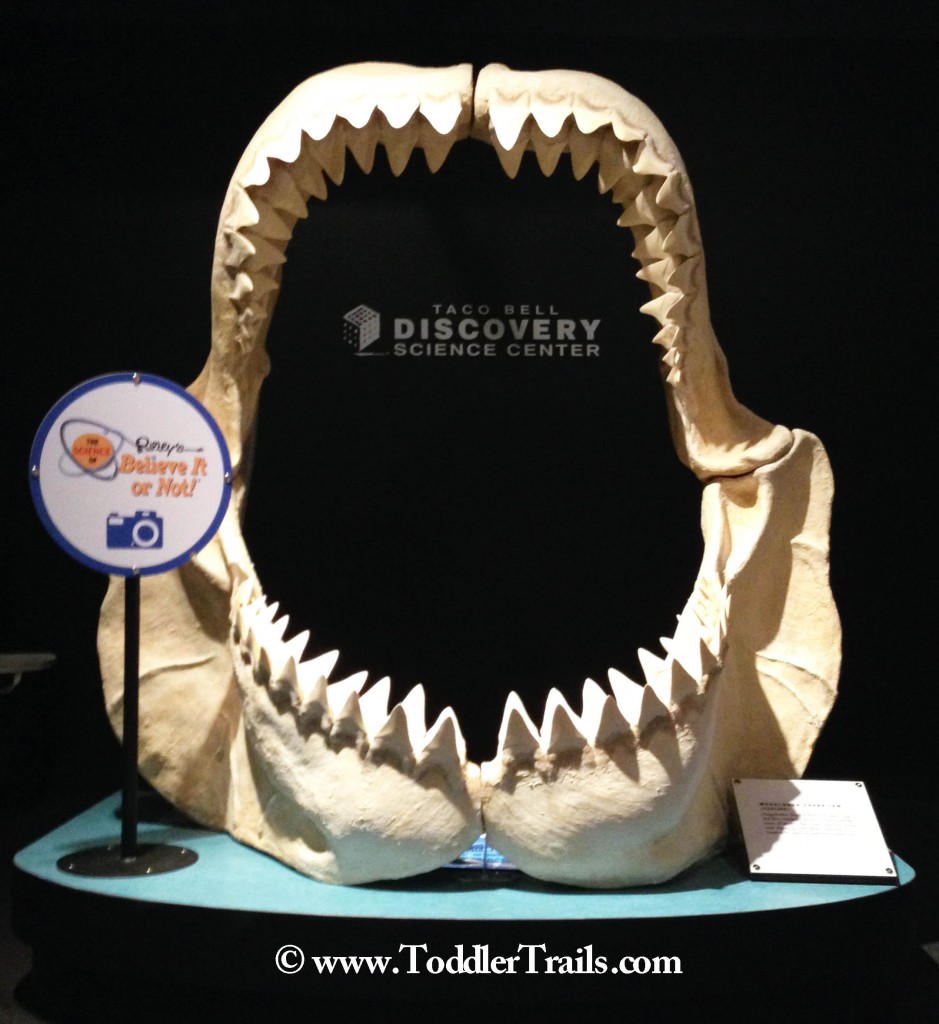 Kids will love the Science of Ripley's Believe It or Not®.  This family-friendly exhibit will intrigue guests of all ages as they learn the science that makes the impossible, possible.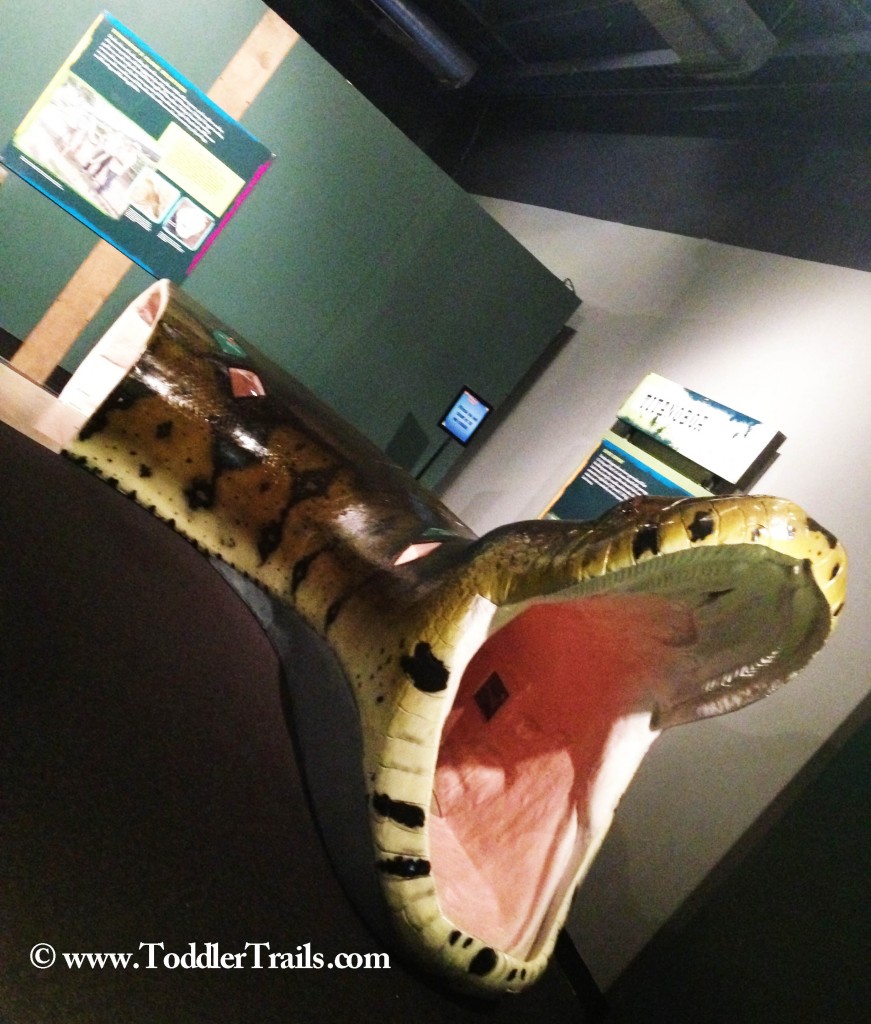 The Science of Ripley's Believe It or Not will showcase various objects and wonders of Ripley's famous collection.  The kids will love crawling through this giant life-size model snake.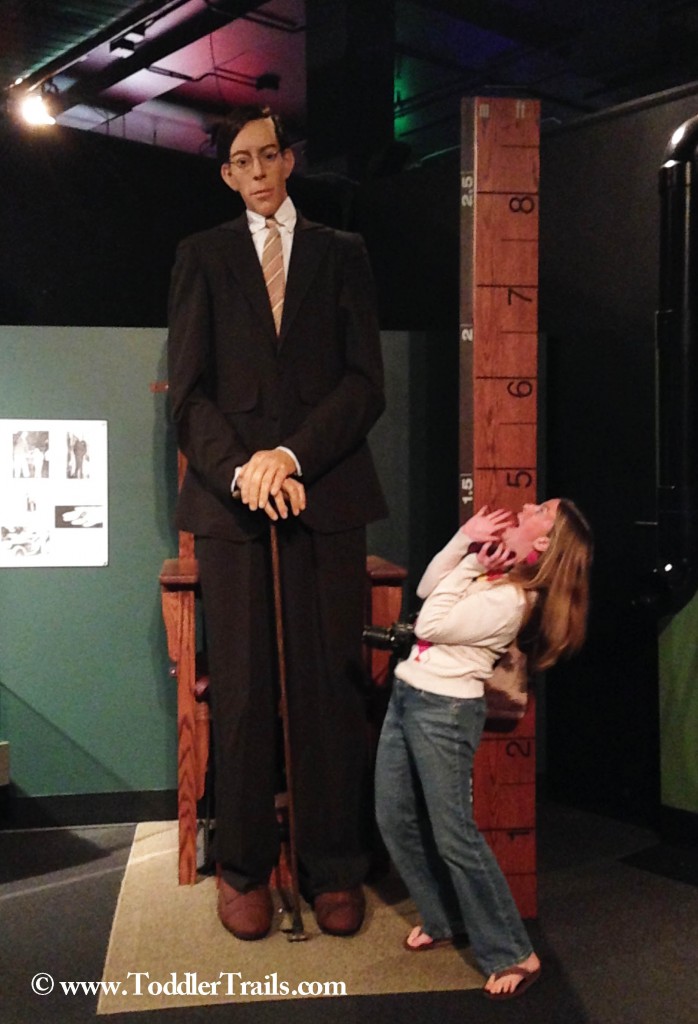 See how your height compares to the tallest man, Robert Wadlow ever recorded by Ripleys, who grew up to 8 feet 11 inches tall.
The Ripley's Believe It or Not® Exhibit will be on display through January 4th, 2014.
Discovery Science Center
2500 N.
 Main Street
Santa Ana, CA 92705
Ticket Information
About Discovery Science Center:
For 25 years, Discovery Science Center (DSC) has been a non-profit organization dedicated to educating young minds, assisting educators teach science and increasing public understanding of science, technology, engineering and math through interactive exhibits and programs. With one of the largest education outreach programs in the county and an unparalleled approach at creating immersive, game-based exhibits, DSC is revolutionizing how educational content is delivered. Throughout the year, guests can take the Eco Challenge and become a green superhero or feel the power of a simulated rocket engine launch. Traveling exhibits and annual events such as Spooky Science and Bubblefest throughout the year ensure that there is always something new to discover. In 2012, DSC was named one of the ten "Most Trusted Brands" in Orange County and in 2013 was awarded the National Medal of Service from the Institute of Museum and Library Services. DSC owns and operates the Taco Bell Discovery Science Center based in Santa Ana, California and will be opening a second facility in Los Angeles in 2014. For more information, call (714) 542-CUBE or visit www.discoverycube.org.
The Science of Ripley's Believe It or Not! is a production of Science North, Sudbury, Ontario, Canada and Ripley Entertainment Inc. Ripley's Believe It or Not!® and Believe It or Not!® are registered trademarks of Ripley Entertainment Inc.