Last week, we were invited to Sno Biggie to sample their "Sno Ball".  Have you ever had one?  Sno Biggie in Los Alamitos offers New Orleans Style Sno-Balls, Ice Cream, and other Sweet Treats.
A Sno Ball is a snow cone, also known as shaved ice.  At Sno Biggie, you have the option of over 30 different flavors to choose from.  Better yet, mix and match them!!!
This adorable little sweet shop is located not too far from some of our favorite places to eat, like The Fish Company and Blake's Place.  When we walked in, one of the first things we noticed was the S'more cupcakes.
Don't they look heavenly?
Handsome Boy decided on a mint chip ice cream cone – he is certainly a creature of habit.
The princess is a choc-o-holic, so she tried the chocolate flavored sno ball.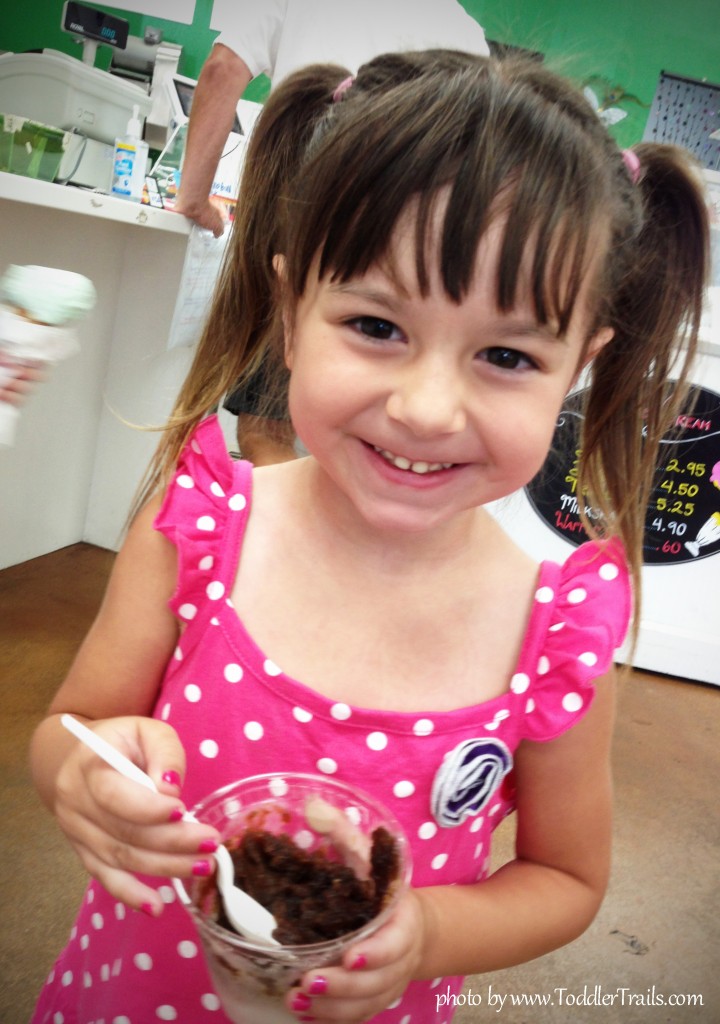 And the Hubster and I decided to try out Mardi Gras style Sno Balls.  I chose the Birthday Cake: Mardi Gras Style Shaved Ice with cake batter shaved ice, vanilla ice cream, and chocolate sauce.  Man, was that good! Check it out: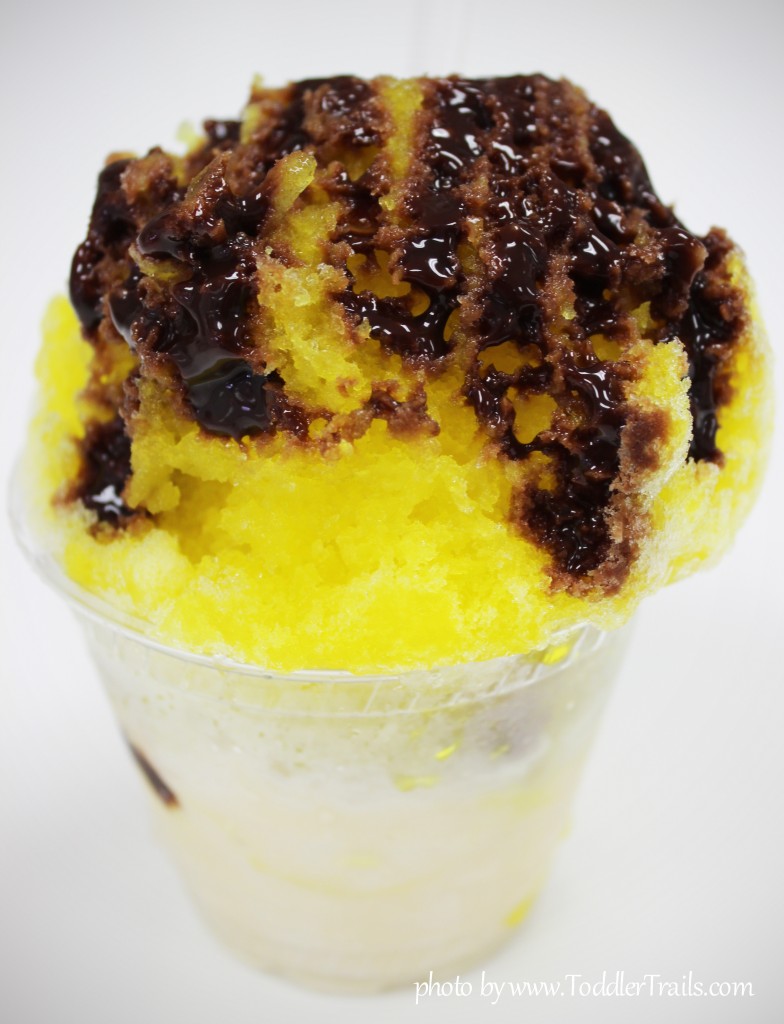 The Hubster chose the Apple Pie Pop: Granny Smith Apple shaved ice, sweetened condensed milk, vanilla ice cream, caramel topping.  Another hit!
SNO BIGGIE
10670 Los Alamitos Blvd.
Los Alamitos, CA 90720
As you can see by the photos – we loved the place and plan on visiting again!  Now it's your turn to try out Sno Biggie for yourself:
GIVEAWAY
10 lucky Toddler Trails fans will win certificates to try out Sno Biggie:  $10 to spend in the store (candies, cupcakes, sno-balls, ice cream, etc.) Enter Below:
Valid for US Residents only. All fans have an equal chance to win, however, you must enter to win. Winners will be randomly selected via RaffleCopter and be notified via email. They have 48 hours to respond or a new winner will be randomly selected the same way. Winners can only win once per month. Not liable for unclaimed prizes or fulfillment.
Thank you to our friends at Sno Biggie for inviting us in for a great afternoon!