We've been so busy lately that we've decided to make it a point this week to try to get together with some of our friends. Tonight we decided to meet up with The Hubster's best pal and her hubby.  They selected Handsome boy's favorite place:
Blake's Place is a family owned and operated BBQ Cafe with two locations: Anaheim and Los Alamitos.
The Hubster and I stumbled upon Blake's Place when we were on a date night with the intentions to eat at The Fish Co. in Los Alamitos.   Based on the name alone, we HAD to check it out.  We decided to head back with the family in tow – especially since we knew our Blake would get a kick out of a restaurant with HIS name!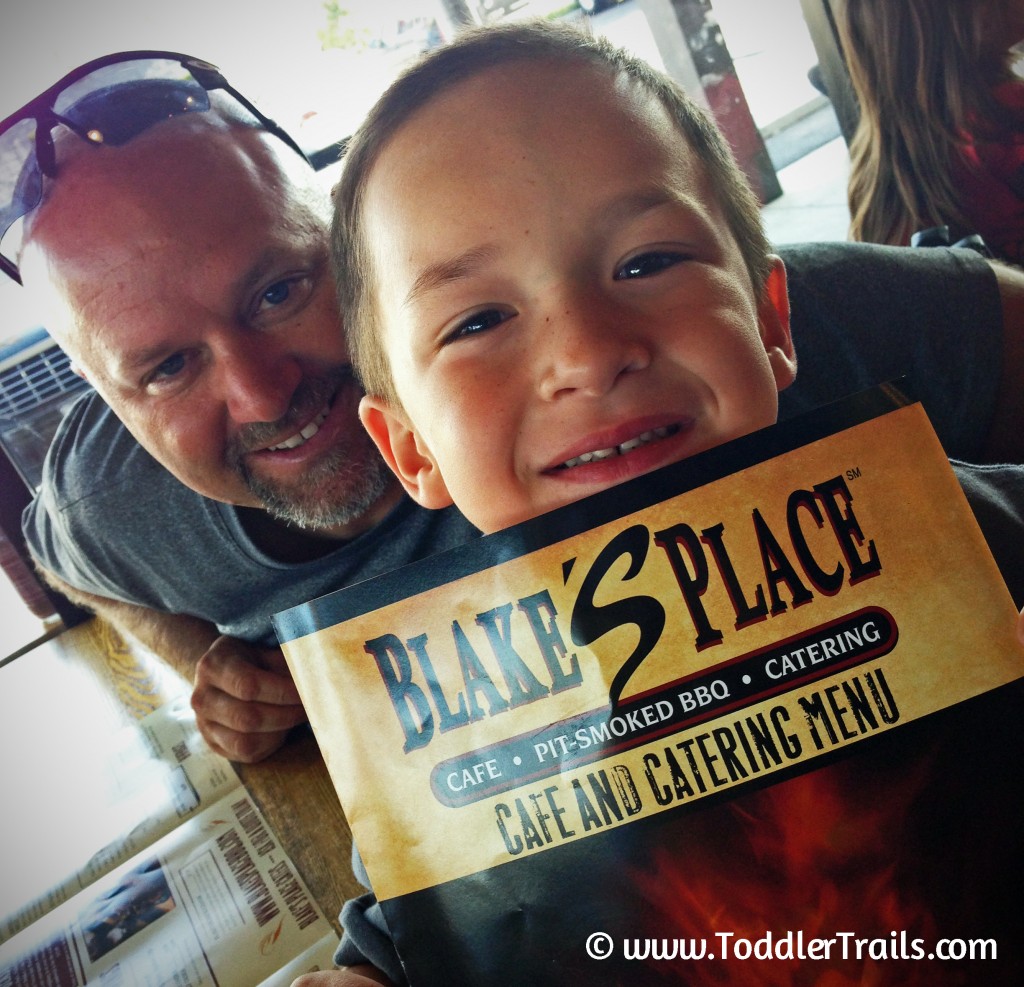 There menu consists of a variety of BBQ items like beef or pork ribs from the smoker, specials such as pulled pork, brisket, chicken or steak sandwiches and more.
I decided on the Southwestern Chicken Salad:
So good with Blake's BBQ Ranch Dressing.  I even added a side of their amazing BBQ Baked Beans right over the top.
Our friends, they decided to order the Blake's Big Rib Plate:
This is a serious meal!!! Baby Back Ribs, Pork Spare Ribs, Beef Ribs, Blake's BBQ Beans, Crispy Cole Slaw, French Fries and Garlic Bread.  Of course he split this with his wifey, who got Blake's Wings: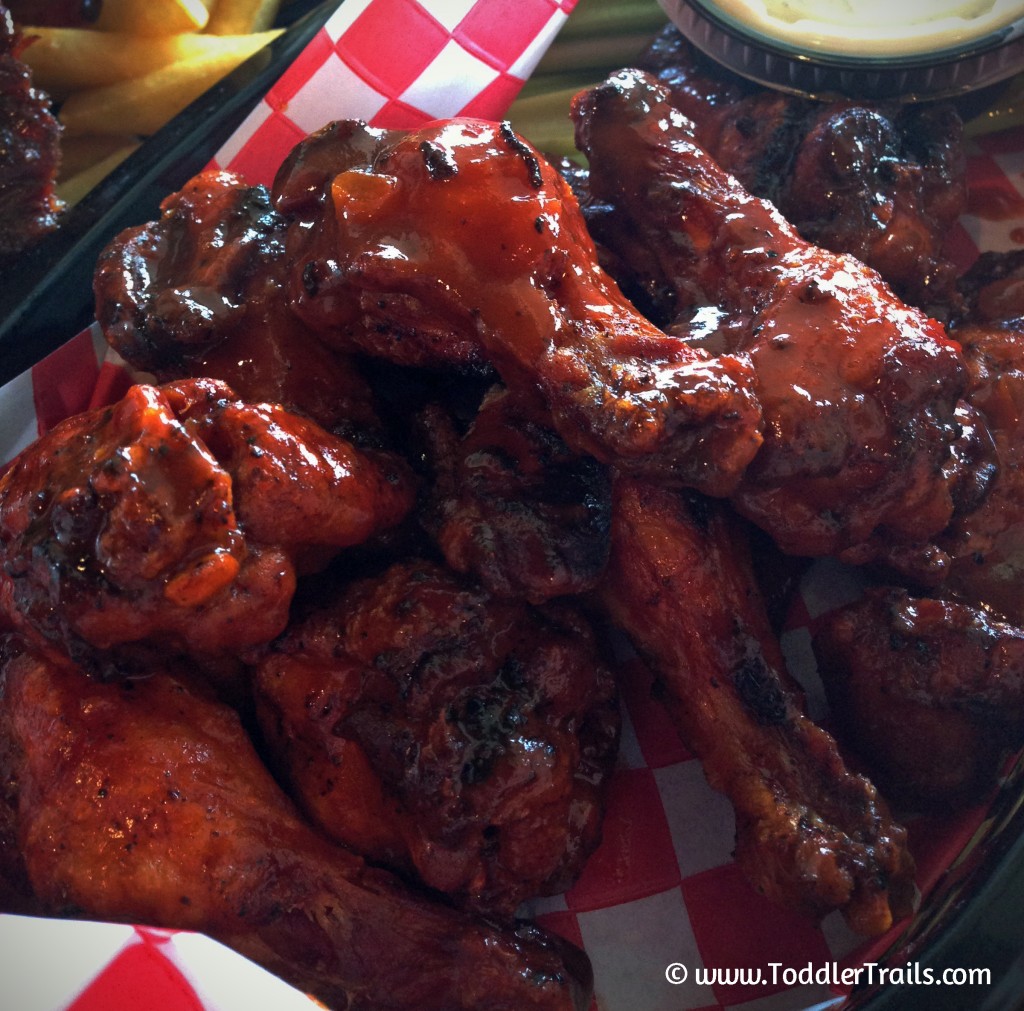 The Hubster ended up getting the Smoked Meat Plate with 3 different choices of meats – a great option if you want to get a little of each.  He selected the Beef Brisket, BBQ Chicken and Turkey – loved all three!
For the youngsters, options include Baby Back Ribs, Chicken Strips, Grilled Cheese Sandwich or Blake's Mac & Cheese, all of which come with a fountain drink, chocolate chunk cookie and fries or the BBQ Beans.    Out munchkins were certainly happy with the Grilled Cheese and Mac & Cheese.
To top it off – even though we were absolutely stuffed we just HAD to try out their desserts – Apple Pie and Peach Cobbler:
Let me just say WOW!  We certainly enjoyed the desserts too – especially the peach cobbler.
The one thing we didn't elect to sample – "The Beast".  None of us dared to take that on.  Blake's Beast Challenge is one that only the bravest of eaters  can endure.  Imagine, a sandwich that has the following:
Slow Smoked Pulled Pork

Pulled BBQ Chicken
Chopped Beef Brisket
Cole Slaw
Pickle
Sliced Red Onion
Blake's BBQ Sauce
All this served on one enormously oversized fresh baked bun, weighing in over two and a half pounds.  To complete this challenge, you must finish the whole burger in 20 minutes!!!  Amazingly, there have been several who have conquered this feat, the record is now 3 minutes and 45 seconds.  And, if you don't believe me, visit their Facebook page – winners have been posted – with their challenge times!
Handsome Boy is certainly proud of his new bumper sticker (thank goodness he didn't have to take on the "Beast Challenge" to get it.)
Interested in trying out Blake's Place for yourself? We certainly loved everything we tried.  Check out their website for more information: https://blakesplacebbq.com/
Disclaimer: This is not a compensated post