This weekend Simon Kidgits Club's will host a Back-to-School event at the Brea Mall that will feature a variety of interactive activities for children and valuable offers for adults, all designed to make transitioning into academic routines a little easier.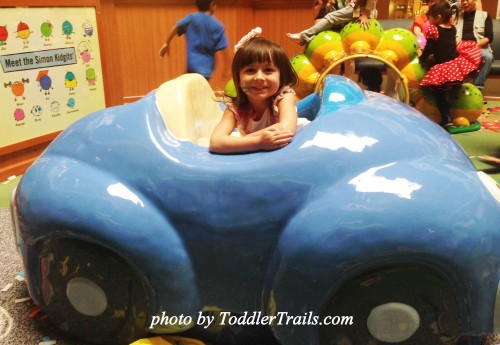 All families are invited to score an "A+" in preparedness and entertainment with Simon Kidgits Club®'s annual Back-to-School event that will take place in Center Court at Brea Mall on Saturday, September 20, from noon to 2 p.m. with the following activities:
Infusing some fun: To incorporate excitement into getting back to the classroom, kids will have the opportunity to participate in seasonal-inspired craft-making activities and games to celebrate the new school year.
Introducing what's hot: Before hitting the books, families can explore the latest clothing, accessory and toy trends from retailers at Brea Mall.
Sharing savvy ways to save: Event attendees will have the chance to win prizes and giveaways and tackle their back to school shopping lists with exclusive retailer coupons.
Giveaways: Simon Kidgits Club members will receive a free Crayola jumbo pen, while supplies last!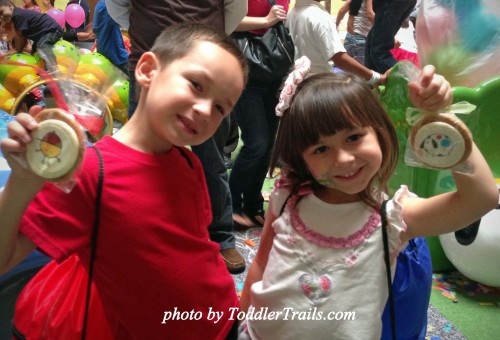 "At Simon® malls, we know the back-to-school experience means more to families than simply purchasing must-have supplies," said Anna Cotter, Director of Marketing and Business Development at Brea Mall. "We're hosting our annual Back-to-School event to encourage parents and kids to connect with each other, enjoy a final moment of summer fun at their favorite Simon mall, and are ready to take on a new school year."
The Simon Kidgits Club is a fun and informative program geared towards families that focuses on health, wellness, education, safety and entertainment for children ages 3-8. Keep an eye out at all Simon locations for these FREE family fun events that happen throughout the year.  Become a member of the Simon Kidgits Club and you will receive notices of the upcoming events.
About Brea Mall
Brea Mall is an upscale center showcasing four major department stores, including Nordstrom, Macy's, jcpenney and Sears, and more than 175 specialty shops. Brea Mall also features a full-service day spa, a newly upgraded Food Court, and several fine restaurants, including The Cheesecake Factory, BJ's Restaurant and California Pizza Kitchen, which all feature outdoor patios. In March 2013, Brea Mall underwent a large-scale interior and exterior renovation that touched several areas of the shopping center, including new mall entrances and light fixtures, the addition of family-style restrooms, a brand new children's Play Area on the lower level, a larger and faster elevator in Center Court, and new flooring, landscaping, handrails, signage and lighting throughout. With the completion of the renovation in April 2014, the center showcases updated textures, colors and amenities, creating a more contemporary and inviting shopping environment. For a map and store listings, as well as directions, events and job listings, visit https://www.simon.com/mall/brea-mall or call 714-990-2732.
About Simon
Simon is a global leader in retail real estate ownership, management and development and a S&P100 company (Simon Property Group, NYSE:SPG).  Our industry-leading retail properties and investments across North America, Europe and Asia provide shopping experiences for millions of consumers every day and generate billions in annual retail sales.  For more information, visit simon.com.