This week we had the opportunity to experience Sesame Street Live "Make A New Friend" at the Grove of Anaheim.  We just loved Elmo, Abby-Cadabby, and Big Bird!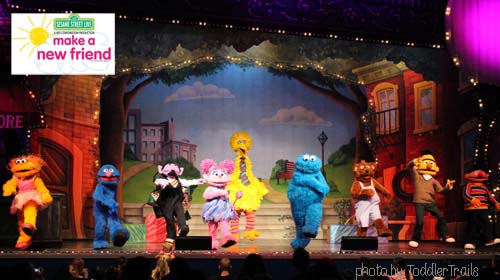 For this event, we decided to make a special night of it and take the grandparents with us to see Sesame Street Live, and boy did they have a ball!
First matter at hand – a picture.  As you've already seen, my kids are ready when the camera comes out.  At Sesame Street Live, they were prepared for family photo opportunities!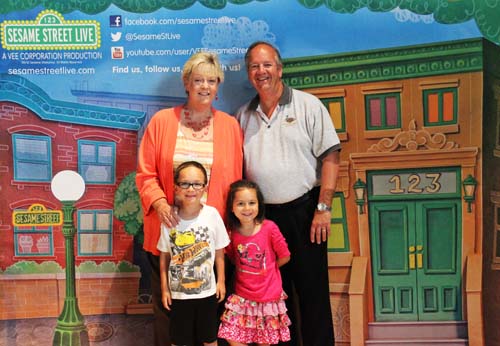 We grabbed a quick soda while checking out the souvenir stands and off to our seats at The City National Grove of Anaheim.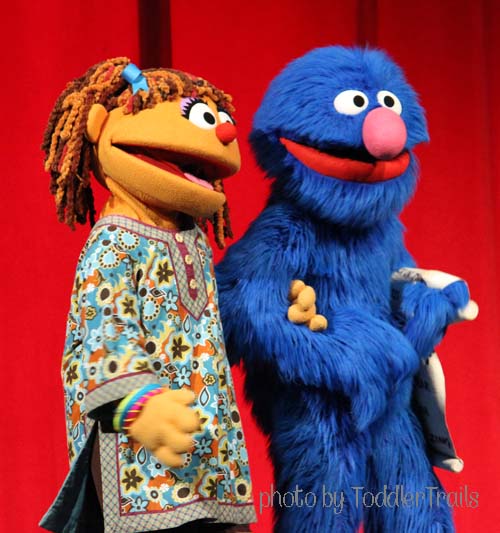 And the show began. Elmo, Grover, Abby Cadabby, and their Sesame Street friends welcome Chamki, Grover's friend from India, to Sesame Street Live. Together, they explore the universal fun of friendship and celebrate cultural similarities, from singing and dancing, to sharing cookies! Join the fun and make a memory with your friends and family!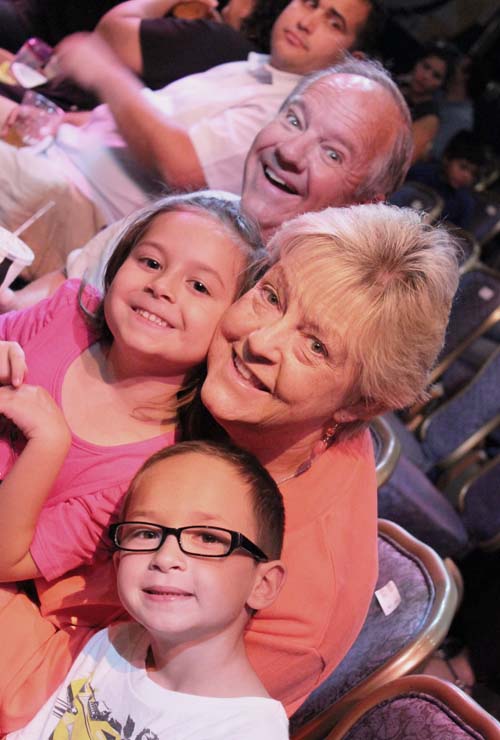 We really enjoyed the interaction with the characters as they ran into the audience and "high fived" many of the kids. Sesame Street Live is a family fun, musical touring stage production featuring Big Bird, Elmo, Cookie Monster, Bert and Ernie…and more. Kids enjoyed seeing their favorite characters LIVE and sing and dance to their heart's content. Be prepared, the show is 90 minutes of audience participation (even some kids were singing and dancing in the aisles), including a 15-minute intermission.  The perfect length for very young children!
Order your tickets now for their LA engagement via Sesame Street Live, all box office locations or by calling 800-745-3000.
Performance Schedules
Los Angeles Performance Schedule
Dolby Theater Saturday, June 21:                  10:30 AM, 2:00 PM & 5:30 PM Sunday, June 22:                    1:00 PM & 4:30 PM     For more information about Sesame Street Live connect via social media:
Website
,
Facebook
, or
Twitter
      Disclaimer: We were offered complimentary tickets as well as a family pack to give away. No other compensation was received. Opinions shared are all my own.