AD: Sports is a HUGE part of our family. With my husband an Athletic Director and coach of several sports, my son playing travel baseball, and my daughter, the dancer; having the opportunity to engage in a limited amount of sports these past few months have been taxing. We love being able to enjoy the games IN PERSON, however are making the most of it at home, watching the broadcasts of football, basketball and especially baseball. I decided to create the ballpark experience at home, during the Angels vs. Dodgers game this past Friday night with a few items I picked up during my last Smart & Final shop.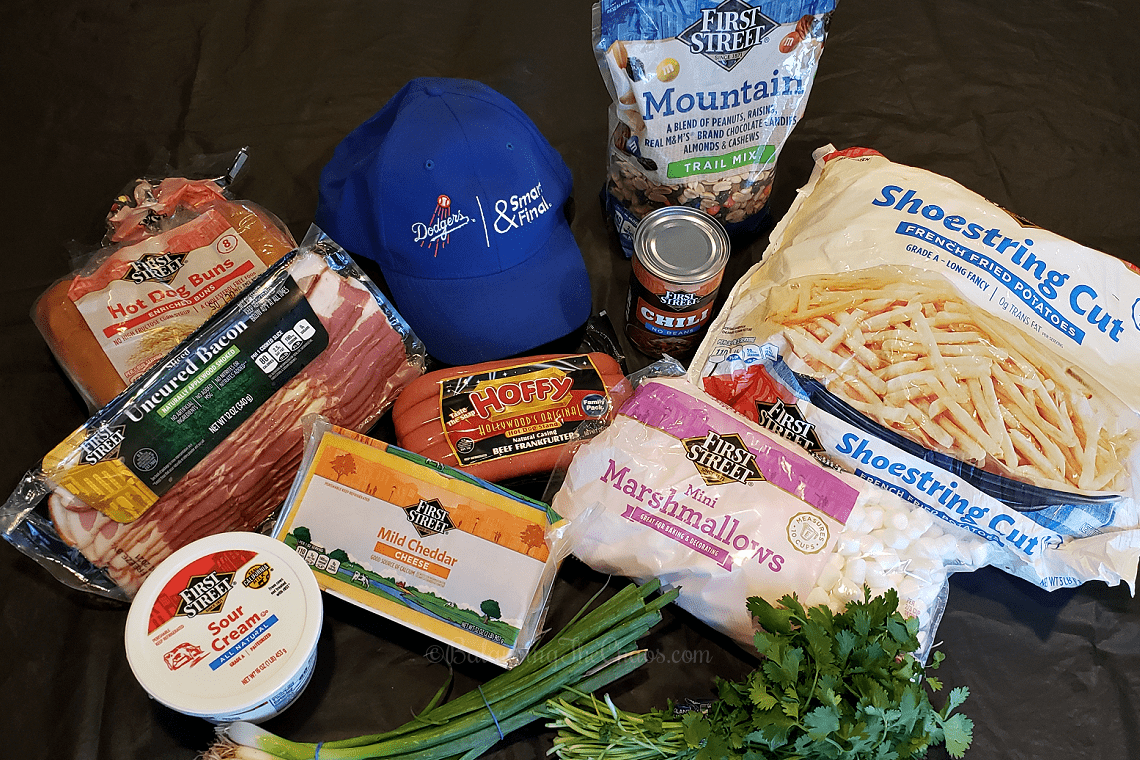 I remember a year ago when I took my son to Dodger Stadium for a super fun, mother son afternoon watching the Dodgers. Typically when we go to the ballpark to catch a professional baseball game, we grab hot dogs, french fries, and any snacks that the kids want. With that in mind, I decided search for these specific items on my bi-weekly shopping trip to Smart & Final. Last year we had so much fun, I wanted to surprise the family and create the ballpark experience at home.
Bacon Chili Cheese Dogs were the first pick. I found bun lengthy Hoffy hot dogs that reminded me of Dodger dogs. Wrap those dogs with First Street Uncured Bacon and grill them up on the barbeque. I served them up on First Street Hot Dog Buns, and let my family add their own choice of toppings:
First Street No Bean Chili
First Street Mild Cheddar Cheese
First Street Sour Cream
Ketchup
Green Onions
Cilantro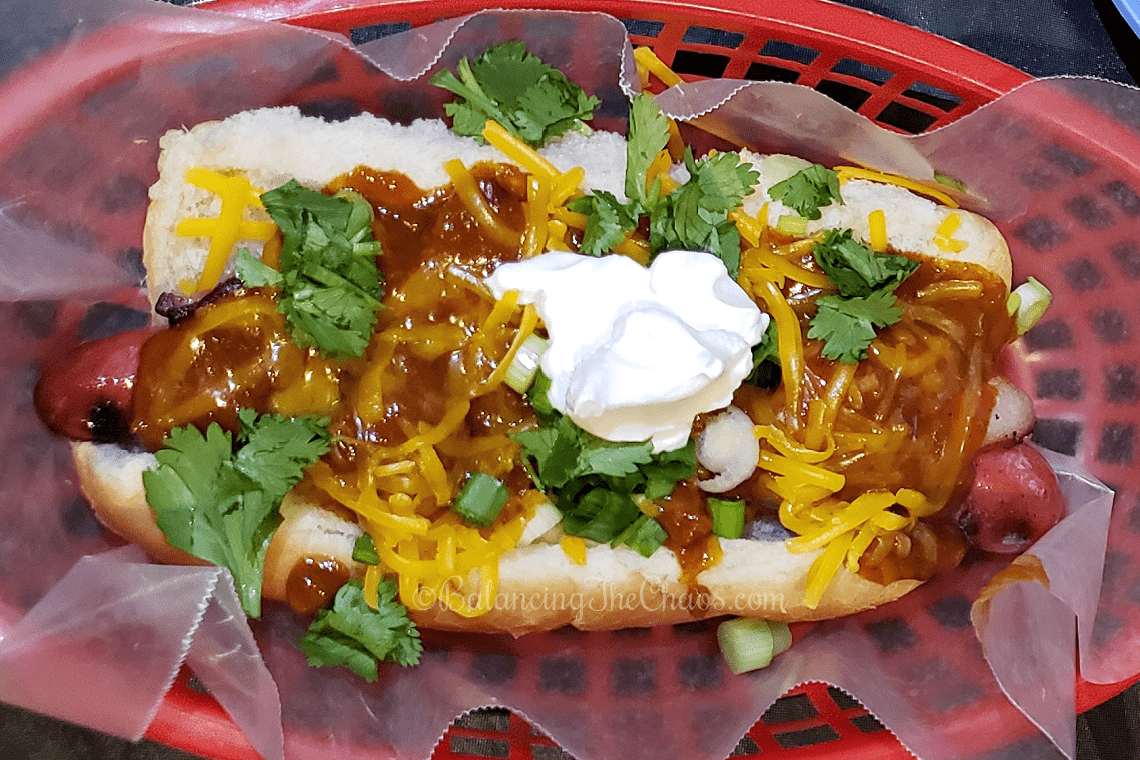 As a side dish, I doubled up on the chili and prepared a big platter of chili cheese shoestring french fries topped with cheddar cheese, sour cream and green onions. My son asked for an order of fries on the side without all the additional toppings, which was definitely doable because the First Street frozen shoestring fries bag is so BIG!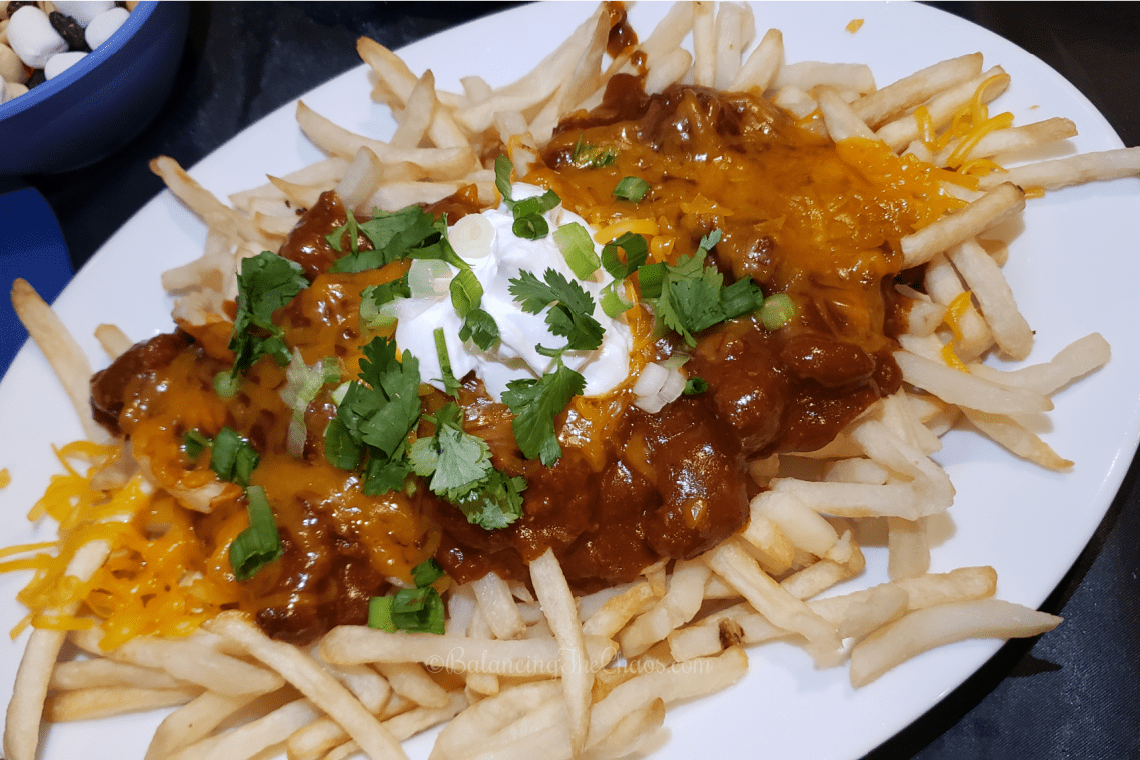 Then I decided to prepare a quick munchy for the family based on a mix of our current favorite snacks. Smart & Final's First Street Mountain Trail Mix has a perfect blend of nuts, raisins and chocolate M&Ms. I just added First Street Mini Marshmallows since my son is addicted to them.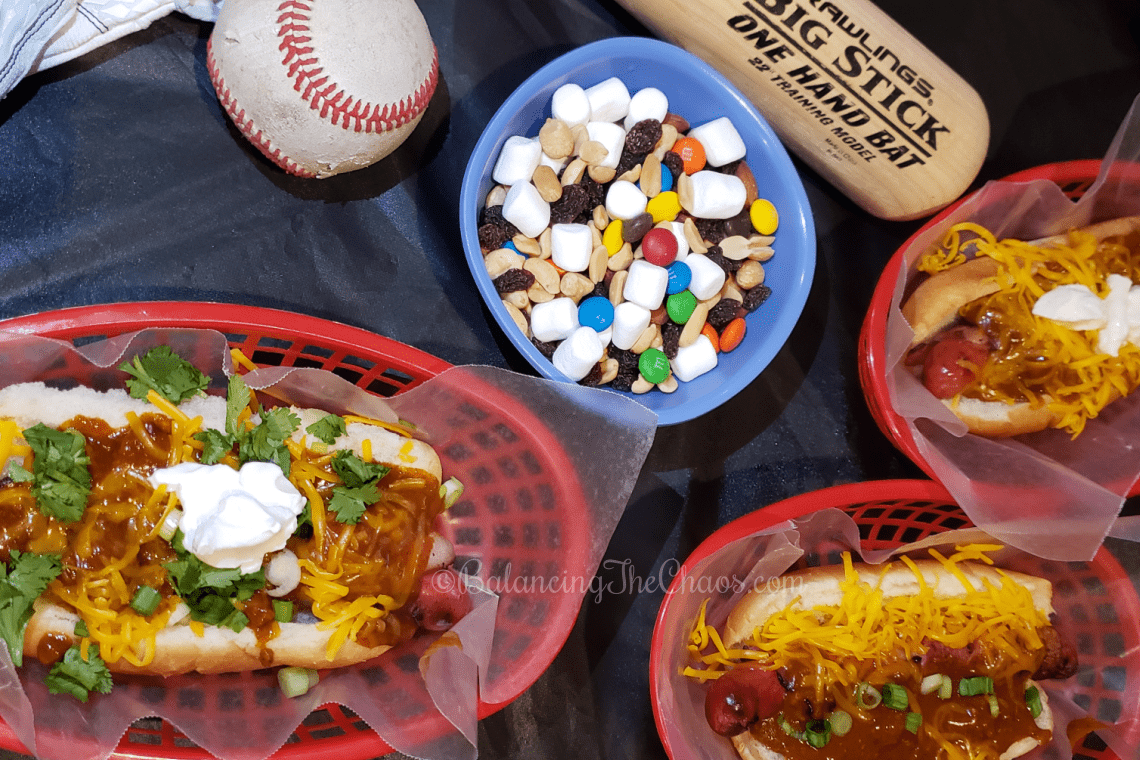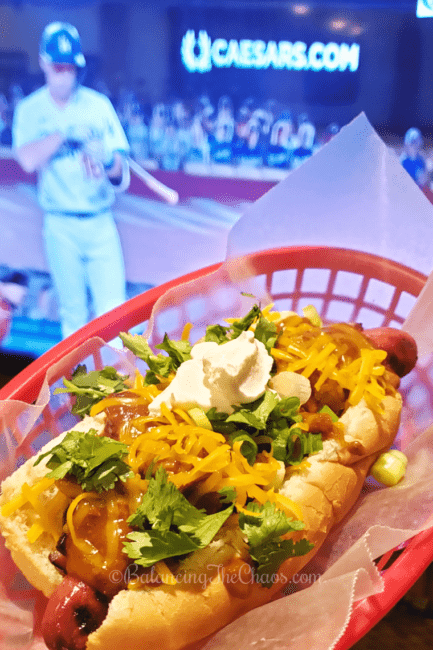 For the final touch of creating the ball park experience at home, I set up the ball game buffet table right in front of the tv so we could enjoy the Dodgers take on the Angels in the Southern California rivalry. The family was super excited to be able to crowd around the tv with our traditional ball game food, they can't wait to do it again.
Don't forget to keep an eye on Smart & Final's Instagram for awesome snack hacks in their Instagram stories. Each Monday, followers can share their favorite snack hack with them, and they will be entered to win a $25 Smart & Final gift card.