"I participated in an Influencer Activation on behalf of Influence Central for MedImmune, helping spread awareness of RSV Prevention and Awareness in Preemies. I received product samples to facilitate my review as well as a promotional item to thank me for my participation."
With World Prematurity Day coming up on November 17th, I got to thinking about 7 years ago when my little man was born. When I was pregnant with him, things got a little scary. At 28 weeks pregnant, I was diagnosed with Pre-Eclampsia and put on bed rest. At 33 weeks, my doctor decided to start weekly fetal monitoring to keep an eye on my little man, however since my blood pressure wouldn't come down during the monitoring, they decided to admit me.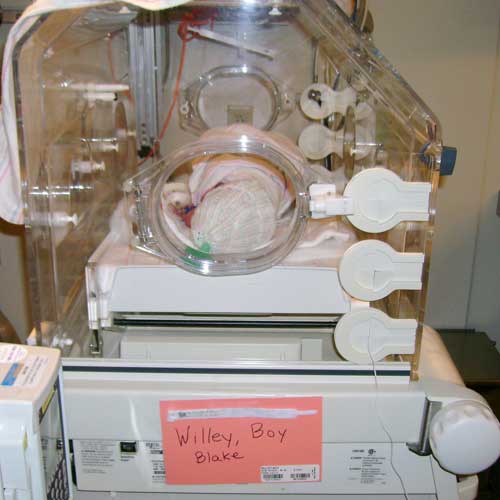 I ended up with an extended stay at Saddleback Women's Medical Center. Upon hitting 35 weeks my vitals were getting worse because of my blood pressure. They decided it was time for my little man to make an appearance since my body was going haywire. Born at 35 weeks my little man struggled to breathe because his lungs were so little. At 4lbs, 6oz, we were really scared he wouldn't make it.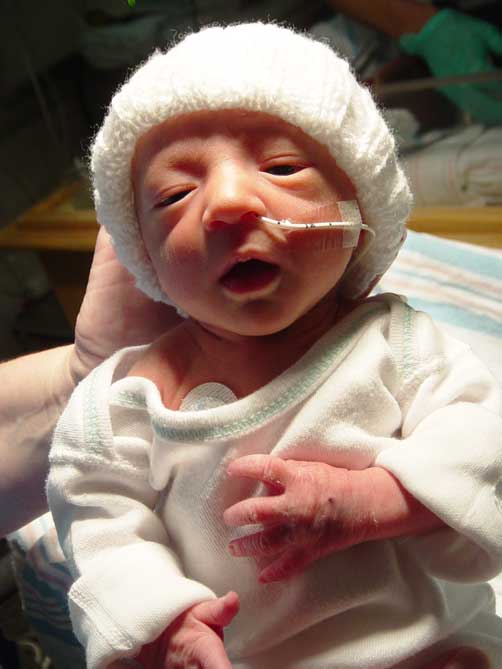 Thanks to the amazing nursing staff and my little man's will to survive, his lungs became strong enough after about an hour and a half for him to breathe on his own. However, as a preemie, that first year we were concerned about him catching RSV.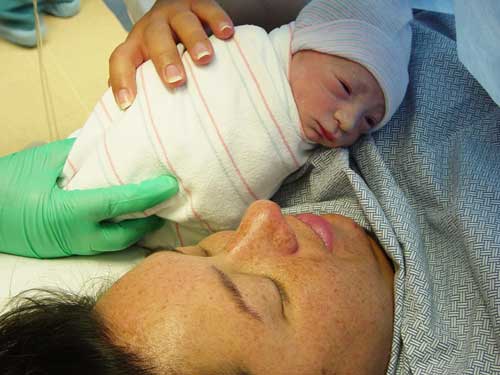 RSV is a common seasonal virus that nearly all children catch by the age of two. Typically RSV presents as a common cold in healthy, full term babies. However, with a Preemie, it can become fatal because they are at an increased risk for developing the RSV disease.
If your child has RSV you may see the following symptoms:
Persistent coughing or wheezing
Bluish color around the mouth or fingernails
Rapid, difficulty breathing or gasping breaths
Fever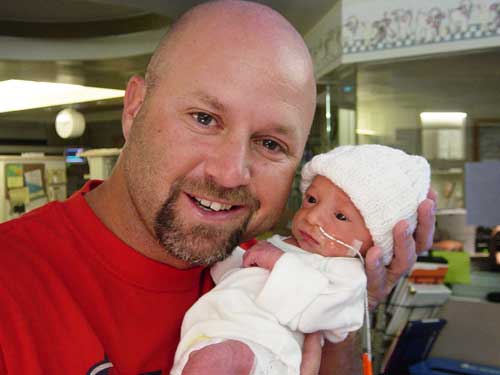 There are ways to protect your child from RSV even though it is highly contagious through touching, sneezing and coughing.
First, wash your hands, and make sure anyone who touches your baby has done the same.
Make sure you clean/sanitize toys, blankets, sheets, etc.
Avoid large crowds during the RSV season (November – March).
Don't let anyone smoke around your baby and steer clear of anyone who is or has recently been sick.
For my son, we were told that he had to undergo monthly RSV shots. At the beginning of each month, he went in for check ups and his shot, which he took like a champ. Thankfully he avoided RSV that cold and flu season.
Here is a great infographic to learn more about RSV:

The Centers For Disease Control estimates that 1 of every 8 babies born in the United States are premature each year. Please help spread awareness about the RSV Disease and prevention. For more information regarding RSV, you can visit www.RSVprotection.com to get tips, data, and more.