Pour Vida Latin Flavor in Anaheim offers mouth watering hand crafted tacos and fresh pressed juices designed by owner and chef, Jimmy Martinez.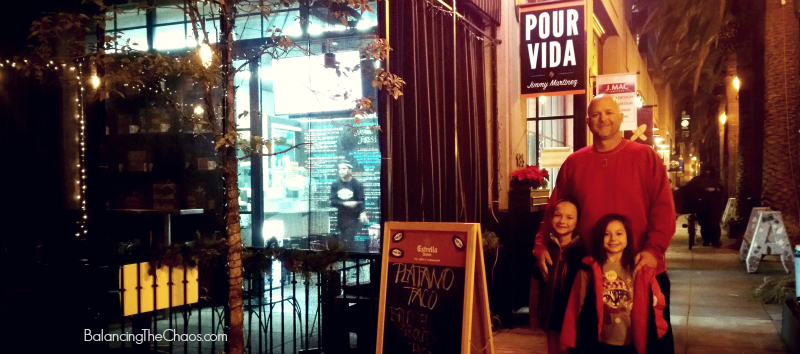 Starting at an early age, Chef Jimmy Martinez's love for cooking began while watching his mother and grandmother, eventually enrolling in culinary school at 17 years old after a truffle tasting with his father.  Eventually his passion led him to a career as an Executive Chef at notable restaurants including Mastro's in Costa Mesa and BOA Steakhouse, Sonoma Wine Garden, and 41 Ocean Club in Santa Monica. Now he has brought his Latin background to life, developing amazing combinations of high quality ingredients into decadent tacos and more in his own designer eatery.
During the holiday break, we were invited to Pour Vida Latin Flavor in Anaheim to check out Chef Jimmy's amazing tacos and specials. Based on the recommendations of his staff, we started with the home-made Tortilla Soup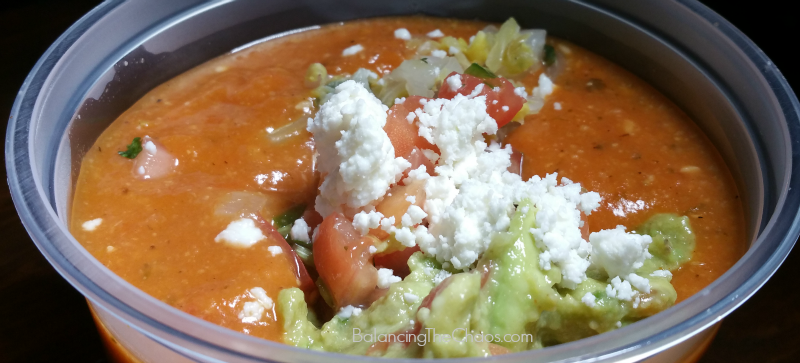 Not a regular on the menu (but should be), this tortilla soup was the best I've ever had. With a thick, rich consistency and large chunks of chicken, tomatoes, avocado, I was ready to order a couple bowls to take home. In talking with one of the employees, he stated that they add whatever spices they have on hand, AND many times it's the home-made salsa that gives it that added spicy flavor.
Then the Hubster and the kiddos sampled the pineapple skirt steak tacos.
First, we have to start the tortillas. Apparently they are a big SECRET! A secret recipe that is. These hand made tortillas were a little bit thicker than a normal pressed tortilla, which was able to hold the enormous amounts of steak, fish, and shrimp that were piled into them.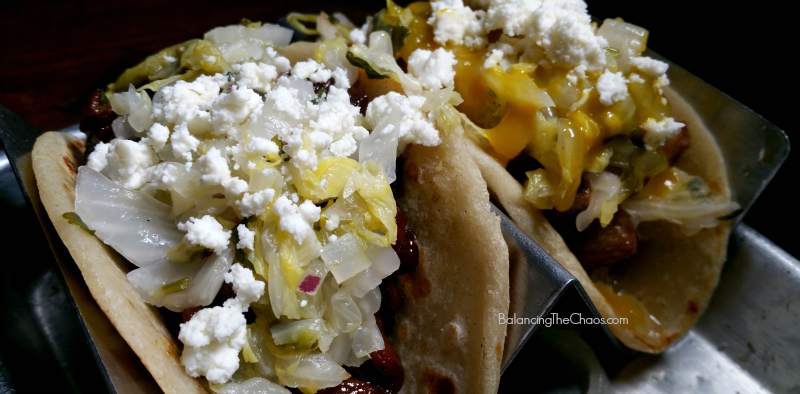 Then the pineapple skirt steak is a MUST if you're in the area. It seems as though the skirt steak has been marinated for DAYS as it is loaded with a delicious tangy flavor then piled with ginger, soy, green onion, pickled napa cabbage, queso fresco. Even the kids decided they had to have their own.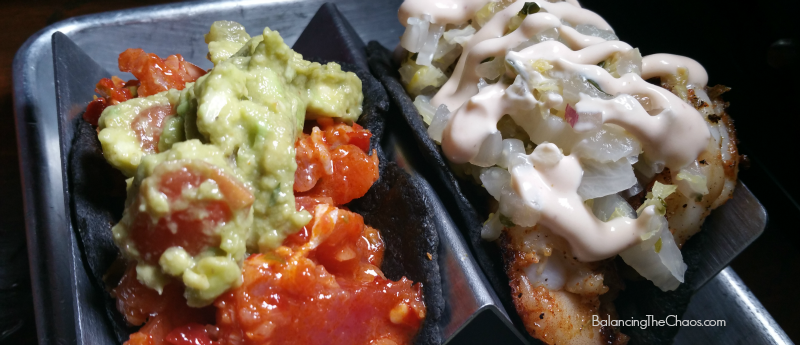 For me, I'm all about the seafood – shellfish in particular. On the left (in the above picture) the Spicy Ahi Taco was nothing short of amazing. Big chunks of AA ahi was mixed with green onion, shallot, sambal, soy, sesame oil and topped with a fresh  avocado mousse.
The Jumbo Prawn Taco was just as spectacular with the shrimp bathed in a house made blackening spice topped with pickled napa cabbage and a chipotle crème fraîche. Both of which are tied for "Out of This World Taco" awards in my book.
Everything on the menu at Pour Vida Latin Flavor in Anaheim is served ala carte so you can mix and match to your heart's delight. Prices range from $1 to a side salad up to a $12 Lobster taco – yep, thats right, they fancy up lobster when it's available. Specialty tacos are available too, but it depends on what local catch Chef Jimmy can get his hands on since all items are completely fresh and unique.
Pour Vida Latin Flavor in Anaheim also caters to the youngsters with a dedicated menu just for them with their choice of Cheese Quesadilla, Chicken Quesadilla, Bean and Cheese Burrito or Kids Nachos. Of course they also have the option to choose off of the full menu, but every once in awhile they do offer specials. For instance, during December 15 – December 31st, kids ate free with a $14 purchase.
Pour Vida Latin Flavor in Anaheim
Center Street Promenade
185 W. Center Street Promenade, Anaheim, CA, 92805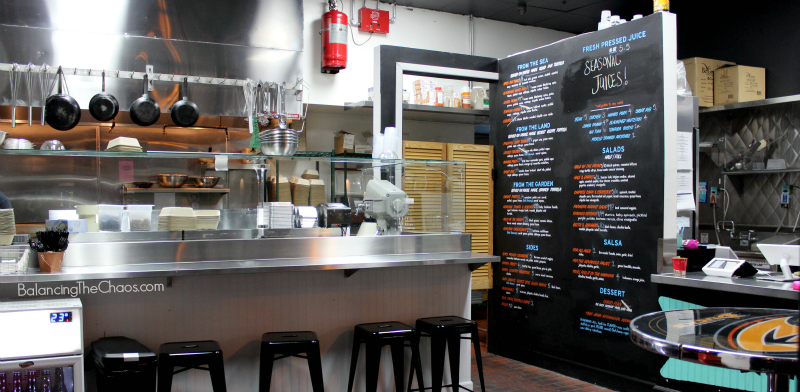 If you're in the area, you MUST stop by and check out this amazing little eatery. You'll be so glad you did!