Over the summer I had made the decision that while the kids are in school I was going to try and start a fitness routine. It makes sense now that the kids are in school until 2:30pm, I will now have more time to get some exercise and start thinking about my health and fitness. Needing a new pair of running shoes I was invited to Endurance House Orange County to experience their Personalized Movement Profile and get myself some personalized equipment.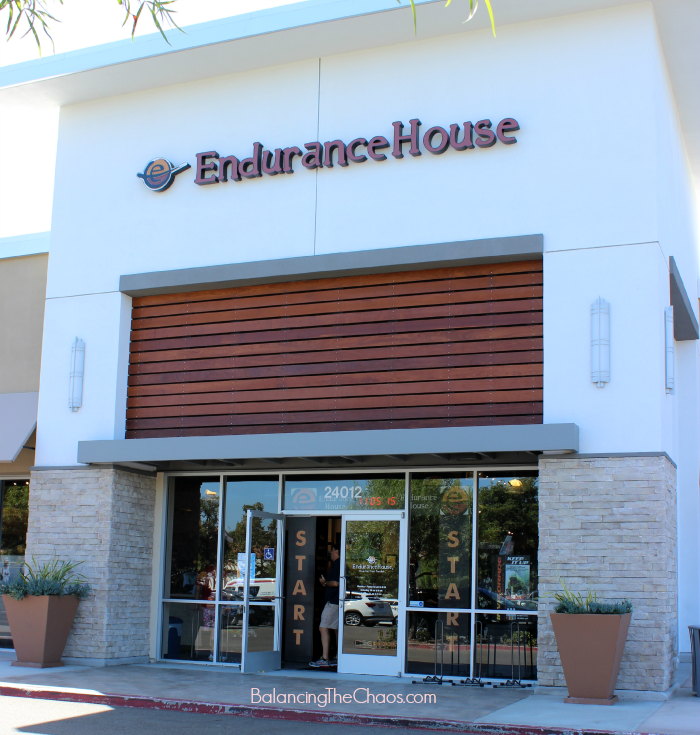 When I arrived at Endurance House Orange County, I was greeted by the owner, Jeff Hubeli, who took me on a guided tour through his store. I realized that it is a great outdoor resource for individuals who are interested in running, walking cycling, marathons and much more. They have everything in stock from the simplest snack foods all the way up to renting or purchasing wetsuits being sized for bicycles, fitness clothing and more.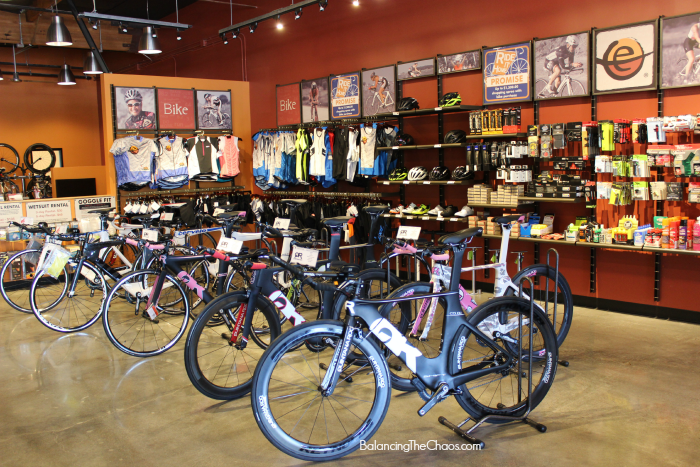 If you are really into running, Endurance House Orange County hosts weekly events like the Tuesday Night run. Meet up at Endurance House for a nice 3-6 mile run at various paces, then return for mingling and dinner with your running buddies. A great way to make friends with people who are into the same outdoor activities you are.
Jeff sat down with me to get to know me a little bit, as well as find out my history, intent with fitness and goals as he began my Personal Movement Profile. He wanted to know if I had any previous injuries, surgeries or concerns when walking or running. He also asked about what my fitness goals were, which I shared that I wanted to be realistic in setting a beginning target of walking a couple of days a week and working my way up to running a few times a week.
Next I hit that treadmill. Jeff wanted to videotape my walk to see my foot stride. Some people walk on the outside of their feet, others walk on the balls of their feet. I, however start with the heal, then roll to the opposite side of the ball of my feet. Apparently very common, but could lead to knee, leg or hip pain, which I have already experienced.
Once he discovered my walk, be brought out several different styles and brands of shoes to try on. He told me what we were looking for: #1 comfort. You know you have a winner shoe if you love it!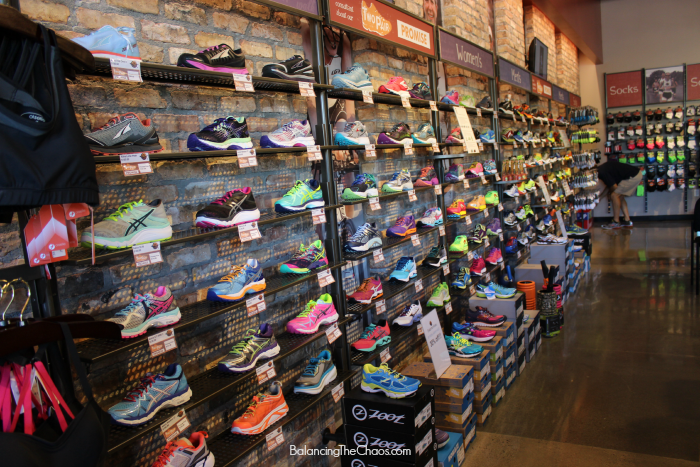 The shoes I chose were perfect for my wide feet. I typically have an issue finding a comfortable shoe because most are narrow across the top. This brand, Altra has a great boxy design specially for wider feet just like mine. The best part was actually testing out my selected shoes on the treadmill – and I must admit, I completely noticed an immediate difference!
A tip Jeff shared that absolutely amazed me was that when I found the shoe that I fell in love with, my heel slid out towards the top. To correct that, all you need to do is a particular trick with the laces. An extra hole is already punched in many different brands. Loop like in the picture below and it will help prevent your foot from sliding out.
While I'm no where near the athletic ability of a marathon runner at the moment, I feel more confident in getting myself back out on the track and breaking into a stride. With my new Altra shoes, at least I know I'm better off than my last pair of athletic shoes because they were customized for me. Need a little umph to your step? You should visit Jeff and his staff at Endurance House Orange County. They'll help get you into the perfect shoes for your feet.