I received Erin Condren product in order to facilitate this review. All opinions are my own.
This time of year, I feel like I'm spinning out of control. With Christmas only 19 days away, the rush is on to get everything done in time for the holiday. With my memory, I tend to forget where's I'm supposed to be, who I'm buying gifts for, and what I've already purchased. This year, things have changed. With Erin Condren's organizational products and holiday wrapping paper, I'm less stressed and on top of the holiday ahead.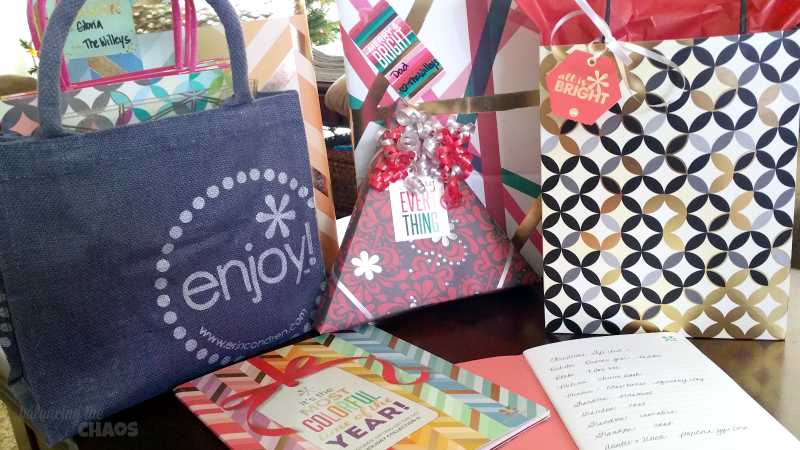 If you haven't heard of Erin Condren before, you are missing out. I had been introduced to their organization line of planners by a few friends, who swear by them. Erin Condren keeps track of your schedule with beautiful, inspirational, planning pages. They also offer a line of holiday gift wrap that is colorful and convenient. In my sample gift pack from my friends at Erin Condren I  received a notebook, a holiday gift wrap booklet, a couple of gift bags and a package of sparkly gift tag stickers.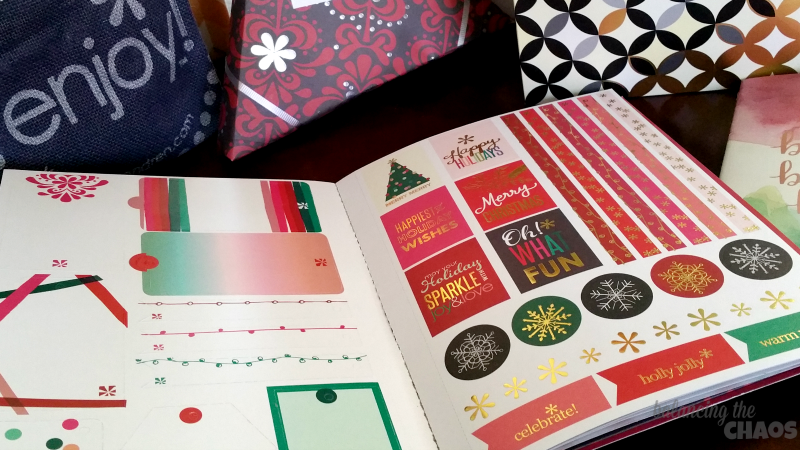 The "It's The Most Colorful Time of the Year" gift wrap booklet is perfect to keep at home, or take with you on the go. The booklet contains 4 different two sided, thick patterned wrapping paper, cards, gift tags and more to personalize holiday gifts. The best part of this pack is that it is so convenient. Everything you need (besides tape) is included – the wrapping paper, gift tags, decorative accents to make your package absolutely beautiful.
The gift bags coordinated with the gift tags in the gift wrap booklet and love the fact that the prints are not traditional holiday prints typically offered this time of the year.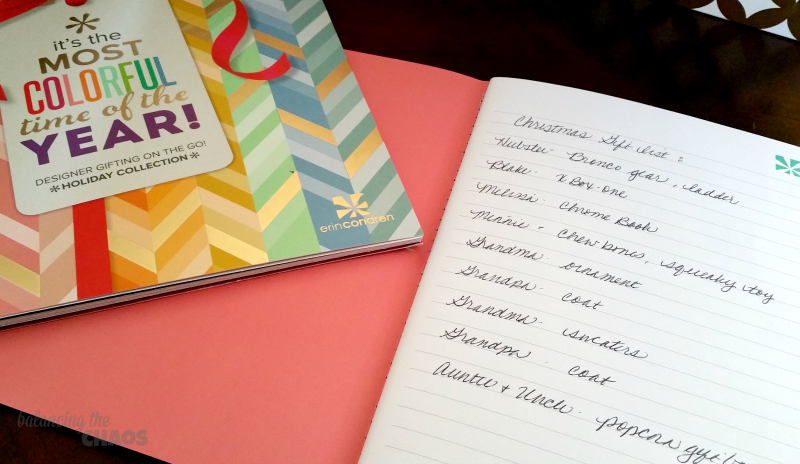 The notebook was especially helpful in keeping me organized for the holidays. I was able to keep track of my holiday gift list. There are so many years past that I've purchased two gifts for relatives because I had forgotten a previous purchase I had already made. The notebook was just the perfect size to slip in my purse, and light enough not to weigh it down.
Erin Condren's products would make a great gift option for anyone who could use a little help organizing their life. Receive $10 off your first order if you purchase through this link (click): ERIN CONDREN.