Hundreds of people suffer from daily back issues. In 2010, my husband was in so much pain, he could barely walk or even climb into a vehicle. As a coach and a physical education teacher who lives an active lifestyle, he was at a loss to what was happening. Skeptical of medicine and doctors, he reluctantly consulted with his general practitioner and was guided on a medical course of MRIs, numerous medications and even several transforaminal epidural shots. With our connection to Kaiser, we decided to get a second opinion and get some tips on how to manage back issues at home.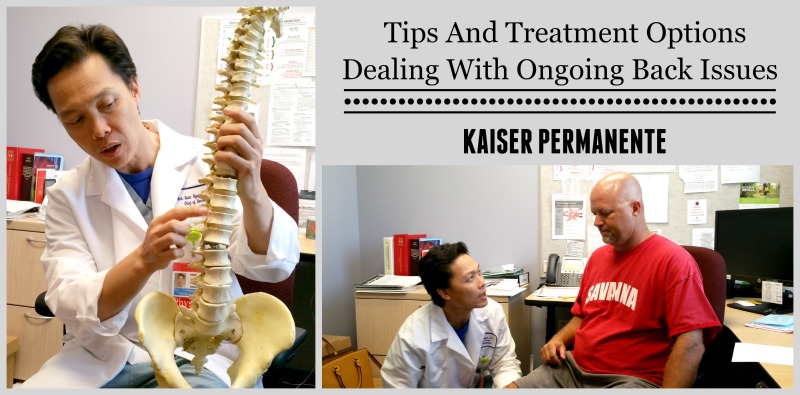 We spoke with Dr. Quan Nguyen, the Chief of Services for Pain Management and Rehabilitation at Kaiser Permanente Orange County, who shared his recommendations for aggressive and non-aggressive courses of action/treatment options in dealing with ongoing back issues.
First and foremost, if you are having back issues, you should see your medical provider. They can assess the problem and give you the proper course of treatment to return to optimal movement and health.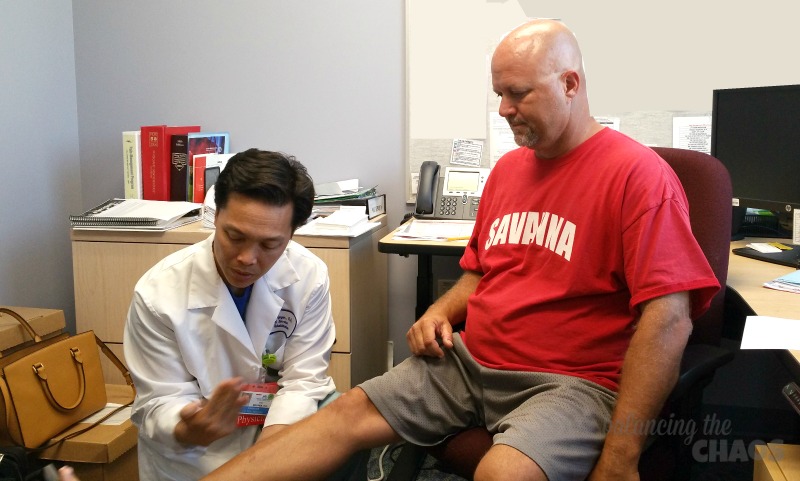 Some aggressive forms of treatment recommended by doctors, might include:
CT Scan with myelogram: A doctor may recommend this test to be done by a radiologist where they use contrast dye and x-rays to look for problems in the spinal canal, helping diagnose the cause of back pain.
Transforaminal Epidural: A shotgun approach targeted at the infected area of the spinal roots and other tissues to reduce the swelling and numb the pain.
Acupuncture: For those who do not wish to use medication to help assist in pain management, acupuncture helps promote natural healing with the use of needles that are applied to precise acupuncture points with heat or electrical stimulation.
If you're like my husband, who does not like to visit a doctor's office or take medications to nullify the pain, there are some steps to take to minimize the symptoms:
Physical Therapy: Strengthening the core is quite beneficial in dealing with back pain issues. Exercises like crunches in three repetitions of 12, can help strengthen the muscles that support the back.
Modify and decrease movement that contribute to stressors on the back.
Stretching before any activity: for instance, since my husband has been having leg- muscle cramps, Dr. Nguyen suggested stretching hamstring muscles as well as the back muscles before refereeing.
Weight management is another key in managing back pain. Excessive weight puts more pressure on the joints.
Swimming: Swimming increases flexibility and strengthens muscles that are seldom used.
Running/jogging on soft surfaces: Running on a synthetic track is better than running on grass surfaces because it reduces the impact on your joints.
Maintain a regular, healthy diet.
Sleep is key and very important in total body wellness. Make sure you get the proper amount of uninterrupted sleep. Stay away from:
Caffeine – stimulates pain receptors
Carbonation – weakens bones and teeth
No TV before and during bed time
Don't drink water before bed
Do not use a back brace: You may think a back brace helps with back issues if you are physically active or are in a profession that requires heavy lifting. However, the use of a back brace makes you weaker in the long run.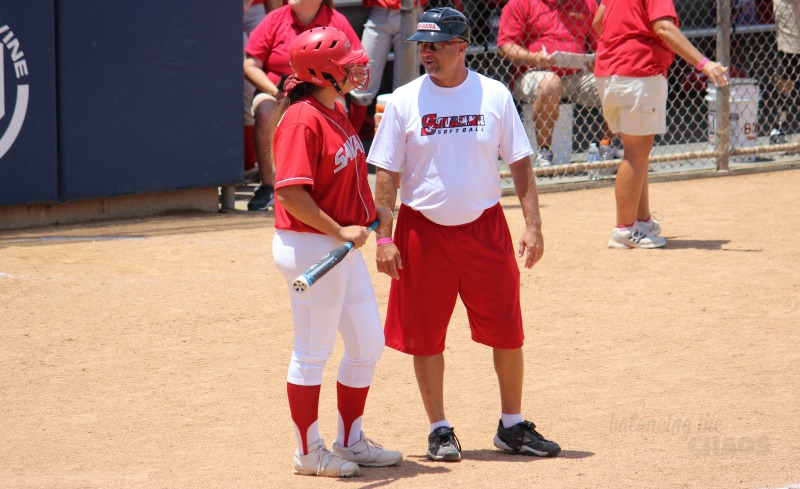 My husband went through various forms of treatment for his back pain, which for the time being has become manageable. He is currently able to do most physical activities including swinging a bat and refereeing high school level basketball games. He does have a chronic numbness in his toes that he has endured for the past 7 years. However, he is living by Dr. Nguyen's suggestions of eating healthier and focusing on food, diet and sleep.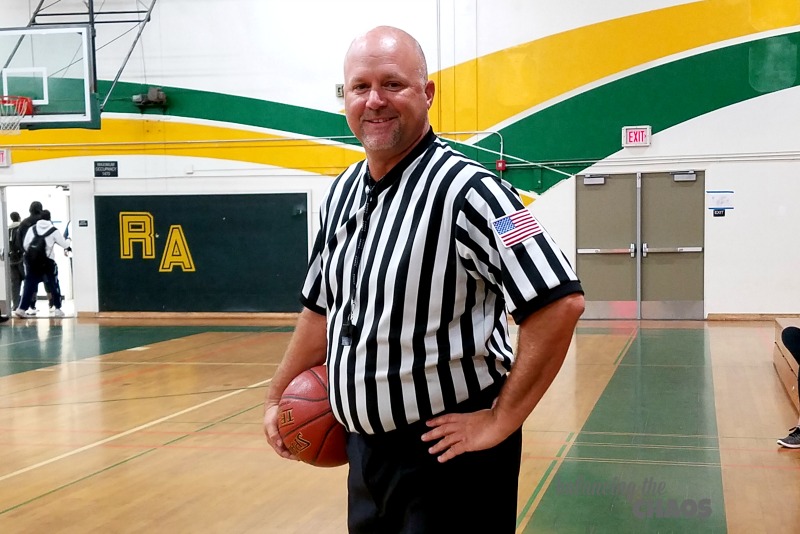 My grandmother, mother and uncle all have spinal stenosis, which they have been told, is hereditary by their physicians. Spinal stenosis occurs when your spine starts to narrow, causing lower back pain, buttock and leg pain; even numbness. All three of them have undergone surgical treatment to relieve the pain and numbness; my grandmother and mother continue to have issues. I'm nervous as to what the future may hold for me with potential back issues, so I need to follow Dr. Nguyen's advice as well! It's time to focus on health and physical well-being.
Enrollment for medical coverage is now open through January 31st . In choosing Kaiser Permanente Orange County, you'll have the ability to select from many services such as: primary and urgent care, emergency facilities, labor and delivery, pharmacy, and lab all housed under one roof. The ability to choose your own doctor based on their specialty is an added bonus. Additionally, when you register through kp.org you can view most lab results, email your doctor's office non-urgent questions, schedule and cancel routine appointments, and even manage a family member's health. Find out more today at: kp.org/orangecounty. Connect with Kaiser Permanente via social media, visit Facebook or Twitter.