We featured Burger Boss in Mission Viejo a couple of months ago, but now we're super excited to announce a new location, Burger Boss Cypress had their grand opening on December 17th! Burger Boss is expanding their build your own natural, grass fed beef burger concept in Orange County.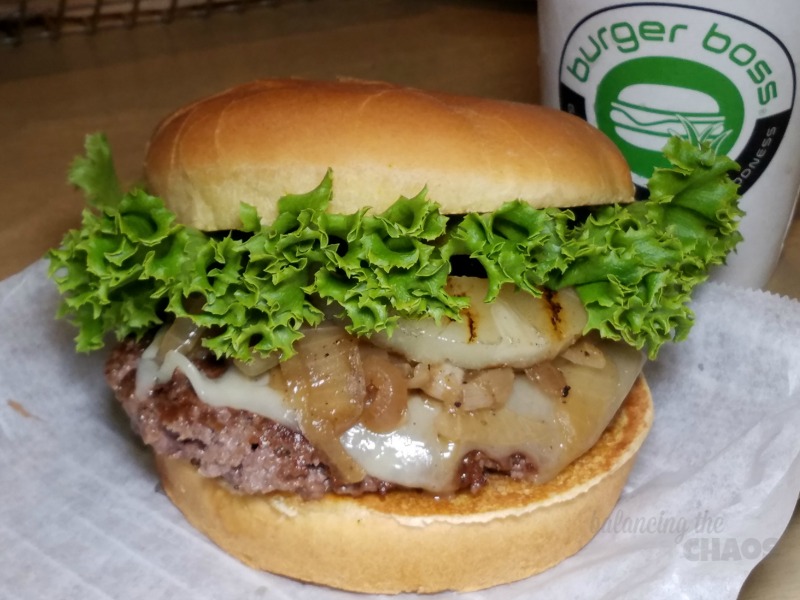 I may have mentioned that we live in North Orange County. Actually, in the corner of Stanton/Anaheim, and my children are attending an elementary school in Cypress. We are especially excited that Burger Boss is right next to their school! AND, since I'm now subbing in the Cypress School District pretty regularly, this is a convenient lunch spot for me. SCORE!!
The kiddos were quite excited about visiting a Burger Boss Cypress, and couldn't wait to get there. They had recalled that they offer ordering via a large tablet on the wall. However, during their busiest times, it is so much easier to order at the counter, which is what we did. My princess decided to order off of the kids menu. The littles have the option of a beef burger, grilled chicken breast or a grilled cheese sandwich. She ordered the kids beef burger with lettuce and pickles. The sauce she chose was a 1,000 island and a side of fries.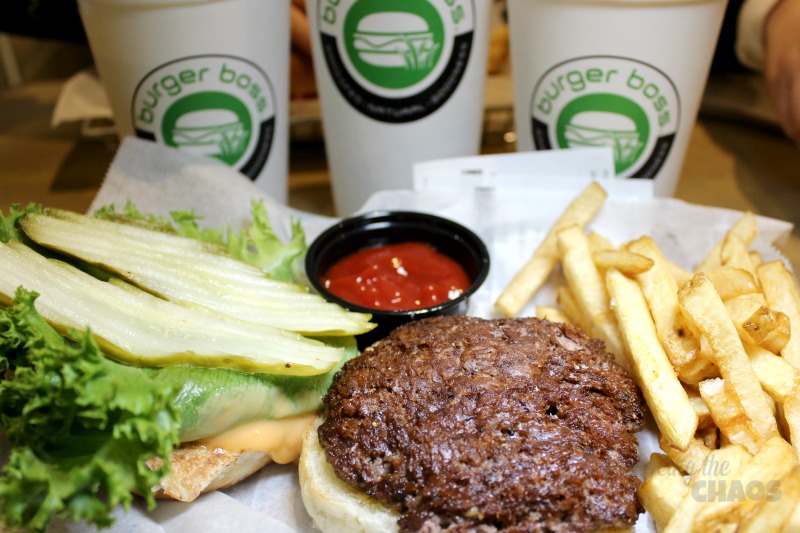 My little man ordered off of the kids menu as well. A beef burger with yellow American cheese and a ketchup smiley face accompanied by a side of French fries. Kids meals come with a side of French fries and a small drink.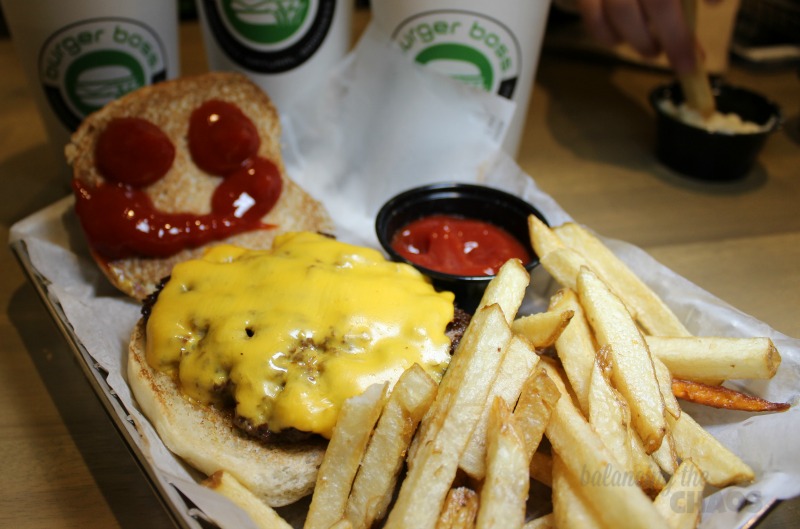 The hubster ordered a well done beef single on a wheat grain bun with aged Swiss, 1,000 Island, lettuce, tomato and turkey bacon. The turkey bacon was grilled to perfection and made a great topper for his sensational burger.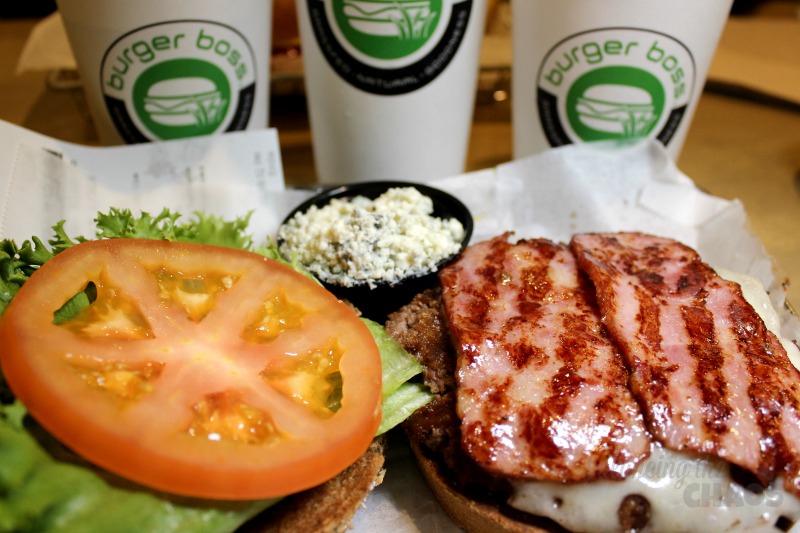 I also opted for a beef burger but decided on a white Kaiser bun with Swiss cheese, teriyaki sauce, lettuce, grilled onions and grilled pineapple.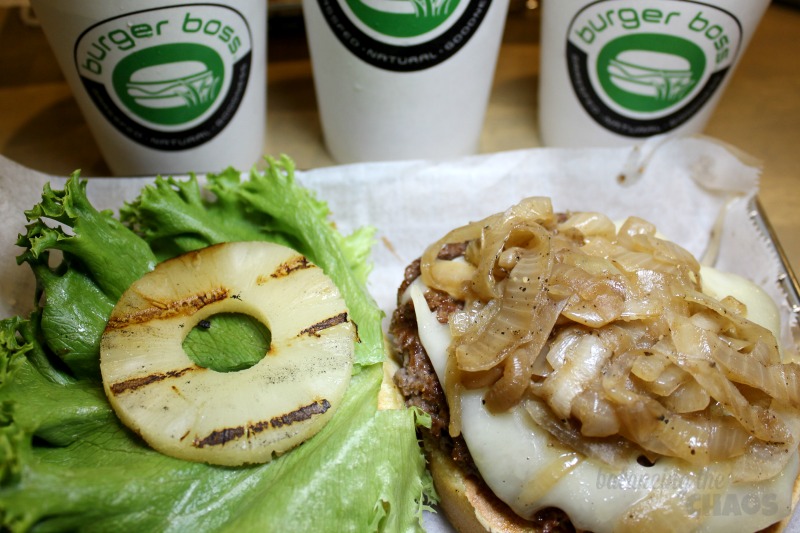 Steps to your Burger Boss entrée:
Choose your protein: beef, chicken, turkey or black bean
Choose your bun: white Kaiser, wheat grain, gluten free, lettuce wrap, or lettuce bowl
Choose your cheese: choose from 7 different cheeses
Choose your Sauce: choose from 14 different sauces
Choose your toppings: 8 different options at no charge, and 5 additional premium options (additional cost)
You can also "boss your fries". Custom made to order French fries are the perfect addition to your burger. The burger price point is $6.99 that includes a protein, bun, cheese, sauce and toppings. .There are premium toppings available that range in price from $0.69 to $1.19.
The Burger Boss Cypress is a welcome addition to the area. While we were enjoying our food, we noticed consistent lines and a full restaurant at 6:00pm. Come on down and try it for yourself! You won't be disappointed!
Burger Boss Locations:
Cypress:
9571 Valley View Street,
Cypress CA 90630
 Lake Forest:
23642 Rockfield Blvd Suite 502
Lake Forest CA 92630
 Mission Viejo:
27690-B Santa Margarita Pkwy
Mission Viejo CA 92691
 Riverside:
2585 Canyon Springs Pkwy
Riverside CA 92507
Coming Soon: Newport Beach & Tustin Locations
To find out more about Burger Boss, visit their website: https://www.burgerboss.com/ or connect with them via social media: Facebook, Twitter, Instagram