We are big fans of hamburgers! Recently a new burger joint opened in South Orange County offering free range 100% grass fed beef and the opportunity to customize the perfect burger to your specifications! Burger Boss in Mission Viejo is ready and awaiting your order.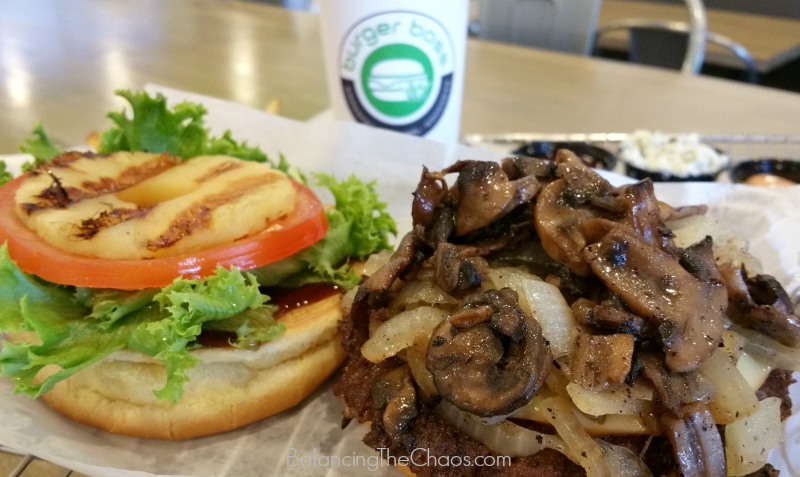 Last week we were invited in to experience being the boss of our own burger at Burger Boss in Mission Viejo. The kids were so exited when they walked in to discover the ordering kiosk. On the wall are 3 giant tablets where you can customize your very one entrée.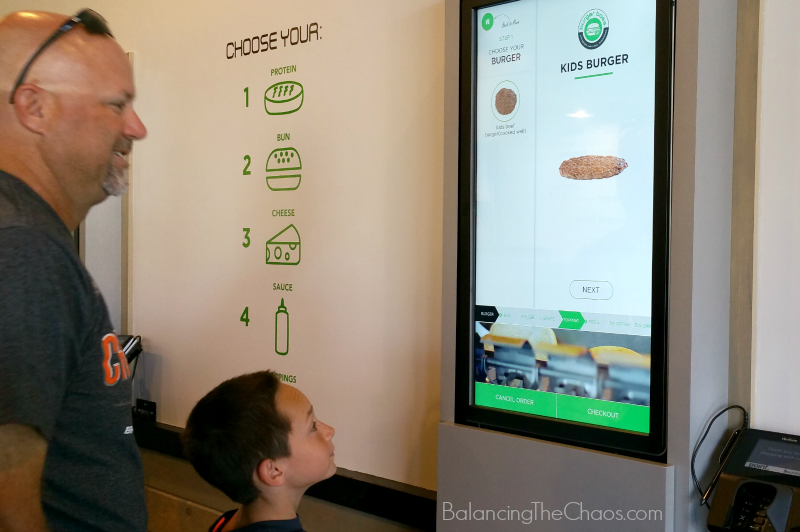 Any time they get a chance to use technology to order their dinner, they're all for it! Besides, this gets them more engaged in the ordering process because they were able to pick exactly how they wanted their burger.
I felt that the self ordering process is awesome because if they have a long line – you can bypass it by using the ordering kiosk/tablet. You can even pay with your credit card because each have their own point of sale system.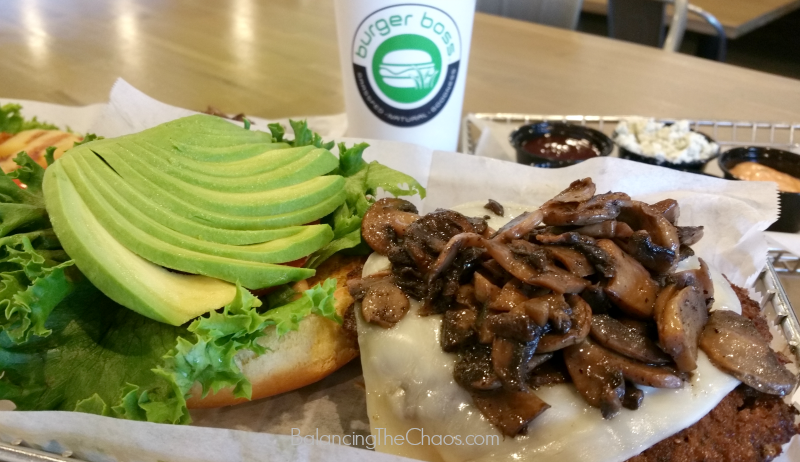 At Burger Boss, your taste buds rule! My husband let his stomach do the talking when he ordered his free range 100% grass fed beef burger with melted dolce provolone, grilled mushrooms, avocado, lettuce, tomato and thousand island dressing. He decided to add a blue cheese crumble side for added flavor. He really enjoyed this burger, especially knowing that it was a healthier premium burger.
For the kids, they make it fun! My little man loves plain cheese burgers, so he only adds ketchup. Our friends at Burger Boss livened up his burger with a cute ketchup smiley face. For my princess, she order their grilled chicken strips – natural 100% breast, that she absolutely devoured!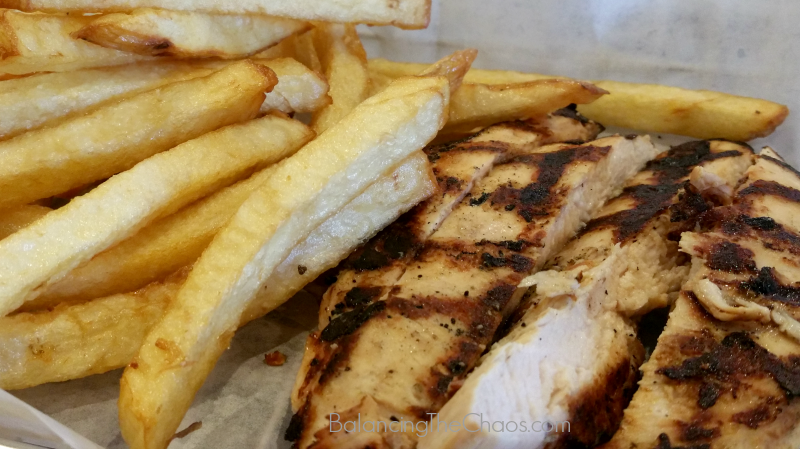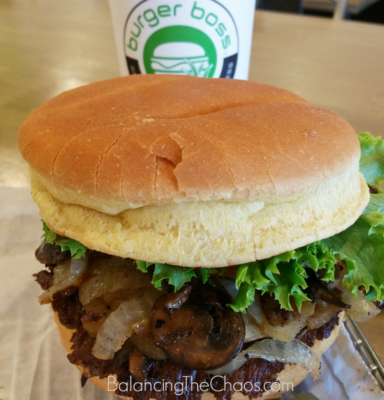 I love burgers with a Hawaiian flair. Naturally, I ordered the single beef with smoked gouda, grilled onion, grilled pineapple and grilled mushrooms, teriyaki sauce, lettuce and tomato. The premium beef was delicious.
Steps to your Burger Boss entrée:
Choose your protein: beef, chicken, turkey or black bean
Choose your bun: white Kaiser, wheat grain, gluten free, lettuce wrap, or lettuce bowl
Choose your cheese: choose from 7 different cheeses
Choose your Sauce: choose from 14 different sauces
Choose your toppings: 8 different options at no charge, and 5 additional premium options (additional cost)
You can also "boss your fries". Custom made to order French fries are the perfect addition to your burger.
I have to mention that the staff was awesome. They were quick to give you ideas, and while you were eating, they continuously came around to check to make sure we didn't need any more sauces or anything else for that matter.
All in all, it was quite a delicious evening! If you are in the Mission Viejo area of Orange County, I'd definitely recommend stopping at Burger Boss for either lunch or dinner.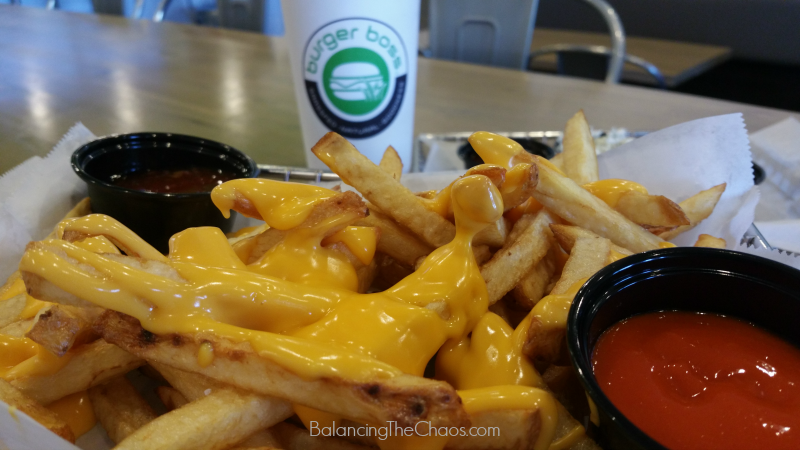 To find out more about Burger Boss, visit their website: https://www.burgerboss.com/ or connect with them via social media: Facebook, Twitter, Instagram.