I believe that Moms should take a little time for themselves.  Whether it's hiding in your room to quickly read a chapter in a really great book, off to the salon for a quick manicure or pedicure, or even locking yourself in the bathroom so you can have a telephone conversation with a girlfriend, without interruption.  Dealing with family and home life can make any mom a little batty, just a little time away from the dishes, laundry, carpool and whining really rejuvenates Mom.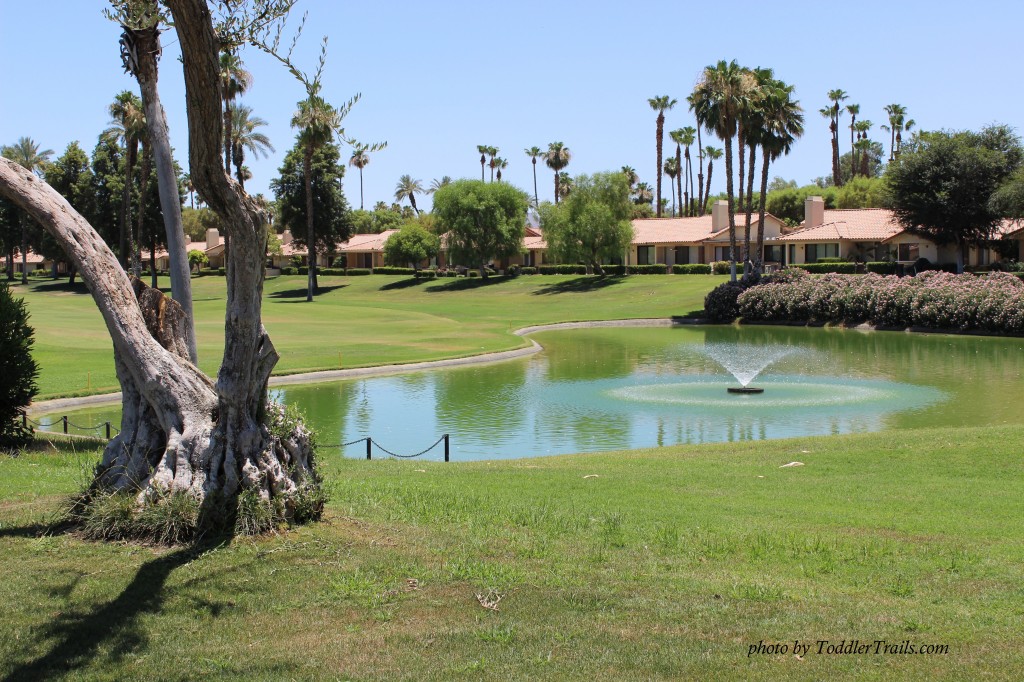 That being said, I'd consider myself quite lucky to be able to take a weekend away with just the girls.
A couple of years ago, my bestie invited me on a weekend to Palm Desert with her group of friends.  Not sure what to expect, obviously I asked lots of questions – what are we going to do, where are we going to stay, how much is it gonna cost, etc.  See, I needed the "details" or The Hubster wasn't going to go for it.   See, we have this great connection – her family (Mom) owns a condo in Palm Desert, on a golf course.  Staying there saved tons of money.  Then, the rest was simple.  The main thing we were going to do – NOTHING.  Hang out at the pool, chat, relax – that was it.  With that, I was in!
This being my third year on this fabulous girls weekend, I was automatically in.  However, this is probably the last Moms weekend.  Ms. Bestie has gone and moved herself (and her family) all the way over to Texas and her Mom is selling the condo.  Drats and double drats!!!
 The weekend had finally arrived and we were off.  I ran over to Ms. Bestie's house and piled in her SUV with another friend and our journey began.  First stop – Cabazon!  Who can drive all the way to Palm Desert/Springs  from California without stopping at Cabazon?  After 6 hours of browsing and shopping (one spent in the "Black & White" Store) and lunch at Ruby's, we made our way into the Palm Desert Costco for snacks, dinner and more before they closed their doors at 8:30pm.  (We left that morning at 11am – HA.)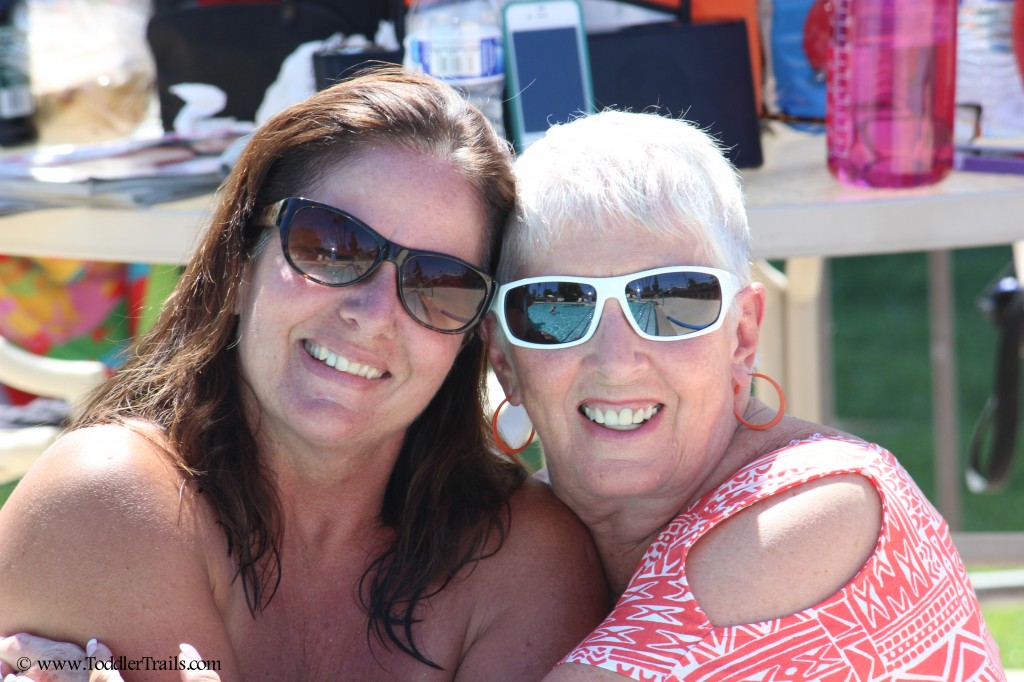 The rest of the trip included the following:
Sun
Floating around in the pool
Snacks
Cocktails
Sunblock
Reminiscing of the past
Laughter – lots of Laughter
Another great part of the trip – my other Bestie, that lives in La Quinta, is usually able to steal some time away from her family over a crazy busy weekend to spend a little time with us, lounging around and being silly.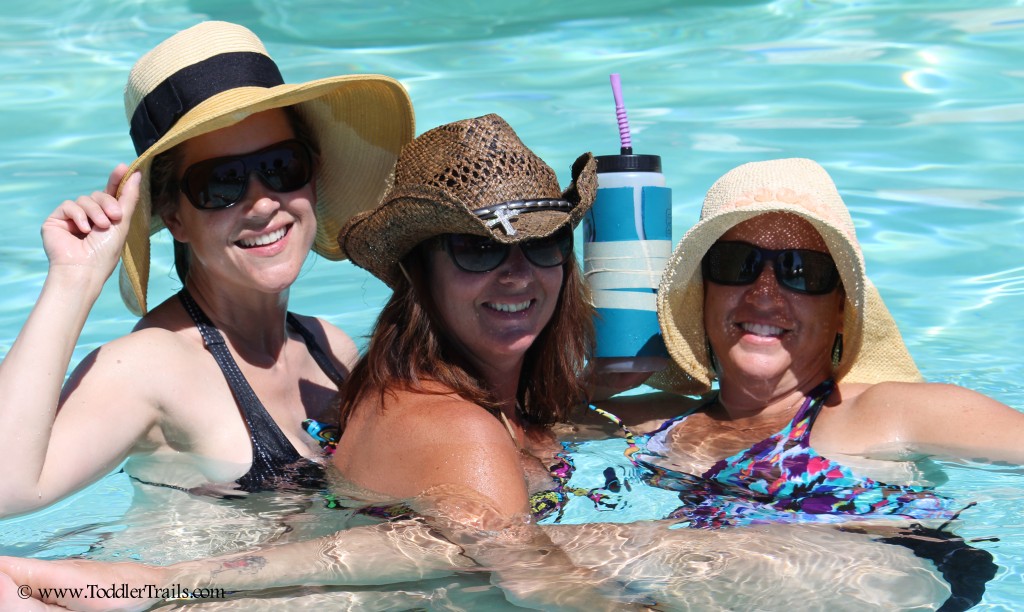 You know, I have truly enjoyed these weekends with the girls.  I love my two besties immensly, don't know what I'd do without them.  Being able to relax for a little bit is heavenly. The time with the girls, always so much fun and laughter that my sides ache when we get home.  And, when do head home, I miss my family so much, I'm practically racing home just to give them squeezes.
And to Ms. Bestie – We've been there for each other through thick and thin, I  know Texas isn't really that far away, and that we'll be on the phone much more than we were while you lived in Corona.  However, I'm really going to miss our breakfast meetups at Mimi's and seeing your kids pretty much babysit my kids while we catch up.  And oh, you already have tickets for your visit back home, right?