Over the weekend we decided to brave the cold and rain and head on over to Knott's Merry Farm.  Yes, it was a little crazy since the princess had a quick dance recital in the middle of the day, but who doens't love spending time with Snoopy, the Peanuts Gang and Santa?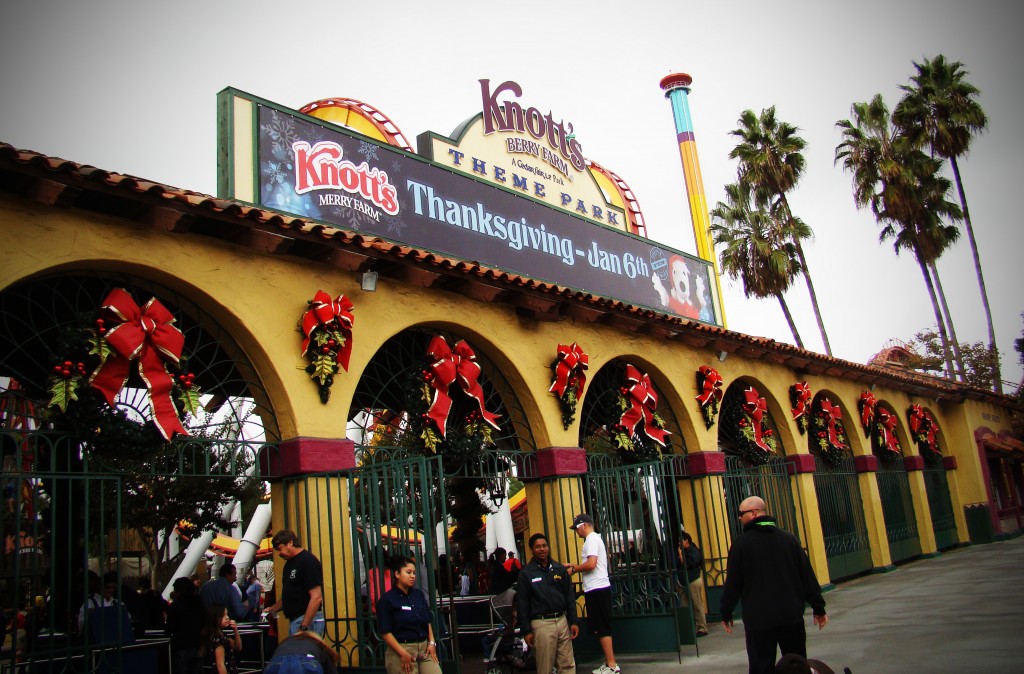 For the holidays, Knott's Berry Farm is transformed into a winter wonderland of fun for the entire family!  Typically when we arrive, the first place the kids want to visit is Camp Snoopy. We start with the Red Baron – doesn't everyone? Then we make a pit stop at Charlie Brown's Speedway.  While we're there, we usually hit up the show, for the holidays its "Lucy's Wish List".   And during the evenings, stroll through Camp Snoopy and enjoy Snoopy's Magical Night of Lights.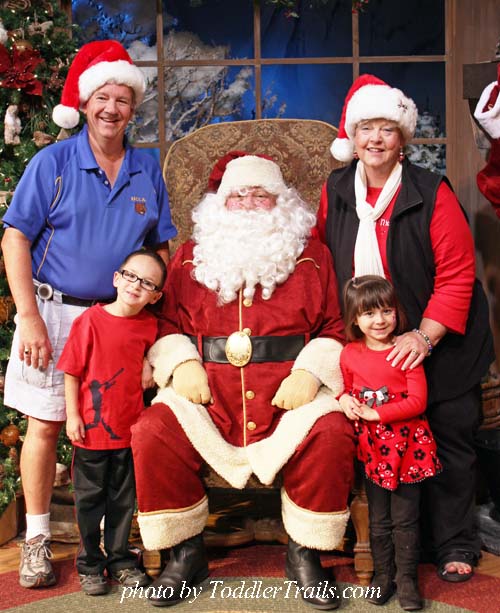 Then we decided to head off to Santa's Christmas Cabin to chat with Santa about our wish lists.  The setting at Santa's cabin is just beautiful!  You can snap memorable photos all around the cabin and a few sweet treats while you are there.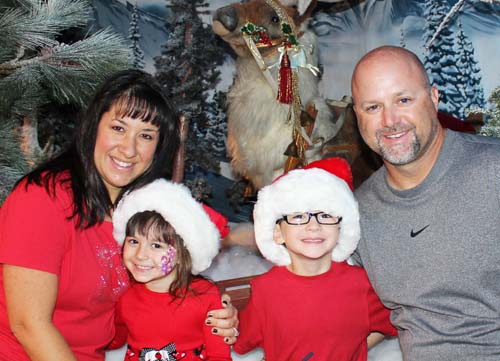 In Calico Square, see Snoopy's Merriest Tree Lighting and board the Calico Steam Train to see Christmas aboard Engine 41.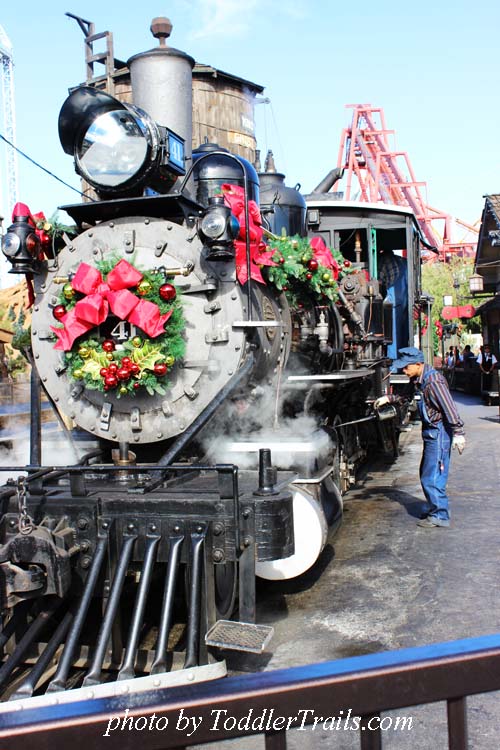 Stop in for a quick snack at the Calico Saloon and stay for the Christmas Show.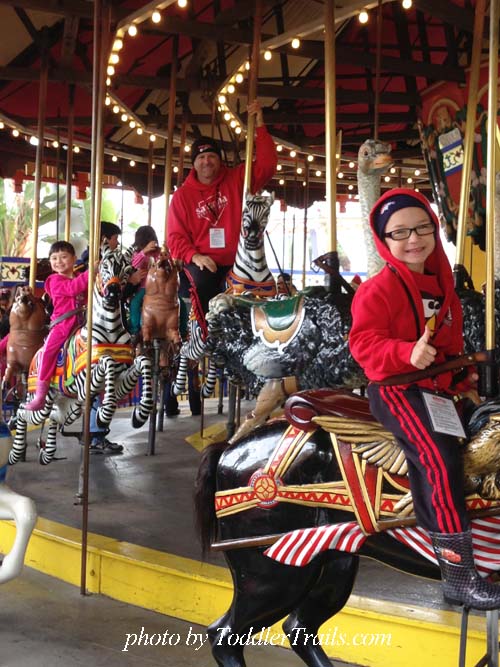 We just had to make a stop at a few of our favorite spots throughout the park like the Merry Go Round and the carnival games.
At the Bird Cage Theater, you're not going to want to miss "A CHRISTMAS CAROL" or "THE GIFT OF THE MAGI". And you may run into the Calico Carolers while strolling through Ghost Town.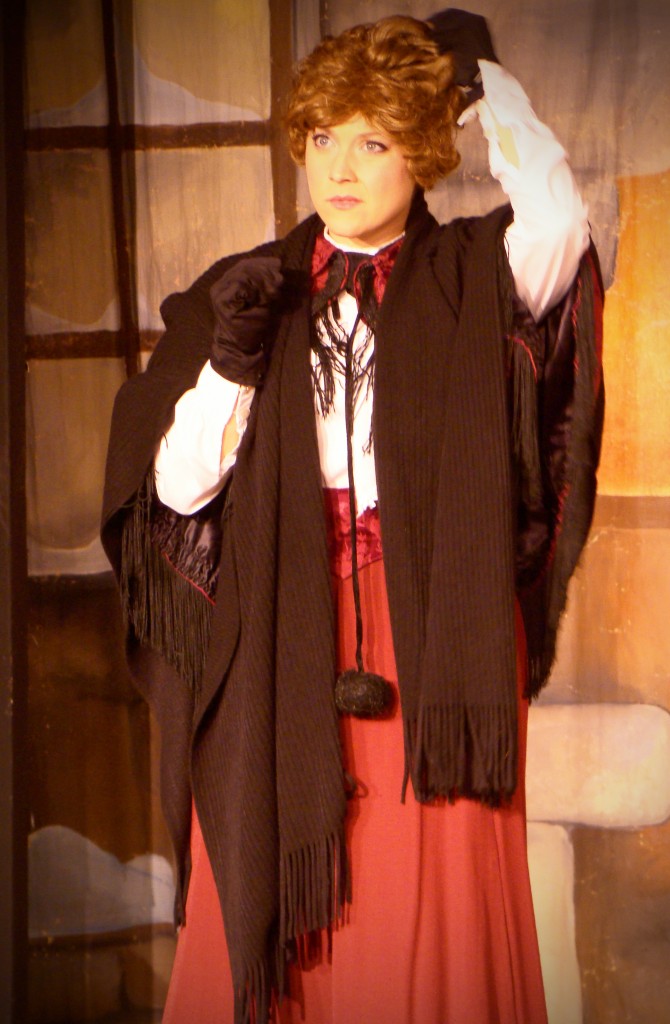 Living in Southern California, and literally less than 10 minutes from Knott's Berry Farm, we tend to visit a lot, which is why we can plan a few hours to spend with our favorite beagle.  Having annual passes is certainly the way to go, and make great holiday gifts.  Maybe Santa will bring them again this year!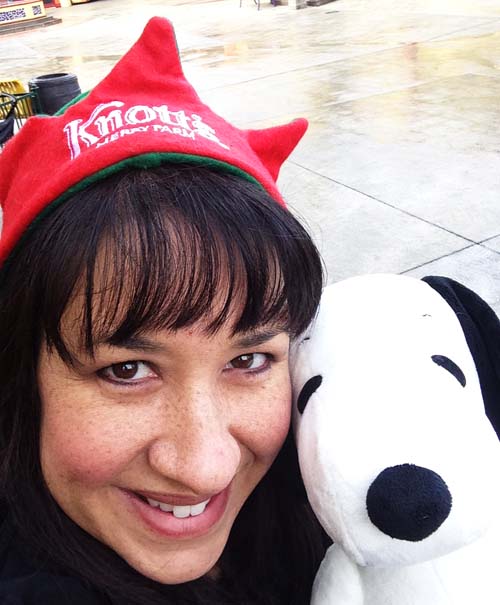 Disclosure: We were invited to a media family preview day by Knott's Berry Farm and will share our finds with our readers. All opinions are our own.  Thanks to Gigasavy for contributing to this post. Thanks to Knott's for such a wonderful family day!