Last week, our friends at LEGOLAND California and LEGOLAND Hotel invited the Fieldtripmom.com family to come down to enjoy a day of fun and check out their exciting resort.
Going on now through December 31st, LEGOLAND is offering Holiday Snow Days.In the middle of the park, LEGOLAND has blown snow into a rip roaring inner tube sledding course and snow park. Grab your inner tube and walk up the ramp to the top of the hill. Staff members help children and adults onto a pre-made sledding lane and when the course is clear, they push you down the hill. Sledding fun at it's finest. On the other side of the mound, is a park type area where the little ones can enjoy building snowmen and making snow angels. Fun for everyone.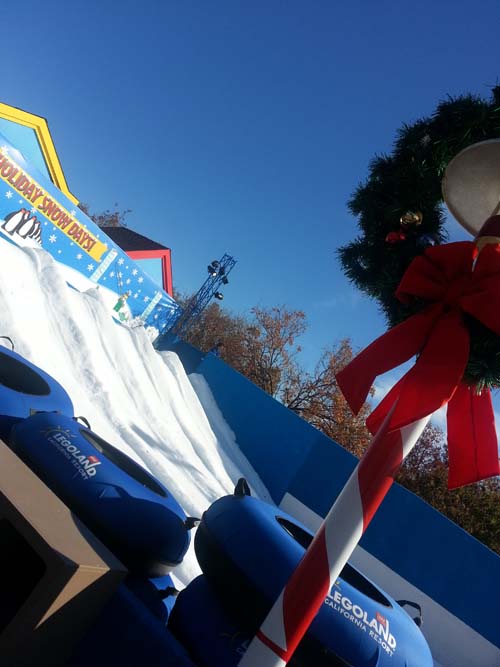 Our adventure lead us into LEGOLAND where we were allowed to jump on the rides and get the feel of the park. Enjoy themed areas like Duplo Playtown, Fun Town, Pirate Shores, Castle Hill, Land of dventure, Imagination Zone, and Miniland USA. These areas include swashbuckling rides like Captain Cranky's Challenge, Lego Technic Coaster and Driving School just to name a few. Our boys had a great time admiring the life sized Stars Wars X-Wing Fighter and standing next to Darth Vader for a photo opportunity. The rides and attractions encompass a little something for everyone in your family.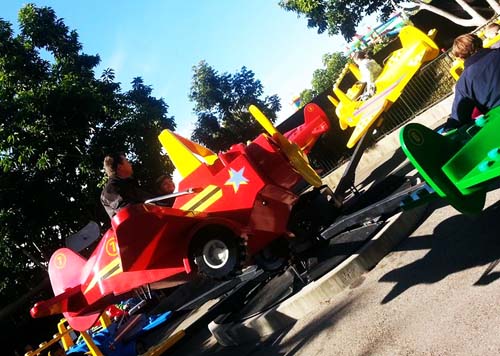 Next it was off to lunch at the Fun Town Market, an incredible market style eatery with salad bar, freshly prepared meals like a Philly Cheesesteak or Asian Stir Fry. Meals customized for the kids and Haagen Dazs as well as custom baked goods complete the offerings. They offer Gluten Free, Egg Free, Diary Free options and tailor meals to suit vegans and vegetarians. Meals provided are healthy options for your little ones to promote good eating habits. The food was delicious and Carolers sang to us during our meal. As we met the LEGOLAND team for lunch, our son announced that it was his birthday. The caring staff provided him with a Happy Birthday button with his name to help him remember the day. As we finished lunch and walked the park, every employee wished him a Very Happy Birthday…a special attention to detail touch not found at many places these days.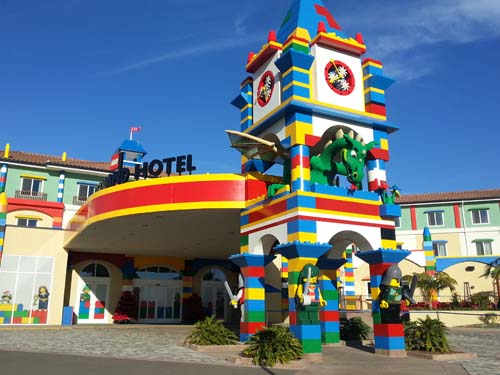 Later that afternoon, we were given a tour of the beautiful and amazing LEGOLAND Hotel. Even for the big kids in our family (my wife and I), we were over the moon at all of the incredible Lego details and displays throughout the hotel. They have thought of everything here, from the smallest of child to the biggest kid, LEGOLAND Hotel pulls out the red carpet.
Lego pits for kids to build and create in the lobby
An amazing castle for kids to run and play
Lego Star Wars Video Games to play,
An early riser cafe for your coffee, smoothie, juice start with delicious baked goods.
At night, this cafe turns into an adult style lounge serving  alcoholic beverages to wind down from the active day.
Additionally, with your stay, Bricks Breakfast Buffet serves healthy breakfast choices for the entire family. The breakfast bar has an adult and kids sized breakfast bar so your little ones feel as the most important persons at the hotel.
The rooms are themed in pirate, kingdom or adventure decor and include adult and child separate sleeping areas.
The hotel includes a heated pool and special surprises throughout like a themed elevators with disco ball and music and our boys favorite the in floor whoopee cushion.
Drinks and snacks served throughout the day at Skyline Café and the entire hotel has amazing high end décor.
It's Four Star Fabulous meets Childhood Fun all in one.
LEGOLAND and LEGOLAND Hotel are conveniently located in Carlsbad, CA, a mere 50 minutes from Orange County. Many restaurants and shops surrounding the park. Costco, fast food, and much more is within walking distance from the hotel. Travel and stay between March and May and see the Flower Fields, an Armstrong Nursery with a colorful
decorated 50 acre hill of beautiful Giant Telcolote Ranunculus flowers. Plenty to see and do makes LEGOLAND Hotel the perfect extended stay destination in sunny California just minutes from the beach.
Schedule your incredible holiday get away today at LEGOLAND Resort. Act fast, the snow is melting with the amazing Southern California winters. Can't make it for the holidays, start planning your summer vacation package today.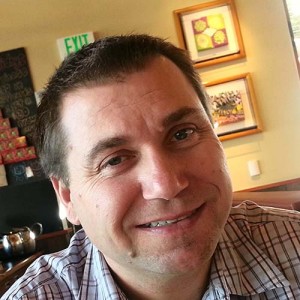 Contributing Writer: Tim Bosek – A father of two, husband of one, and business executive by day!  Tim enjoyes the funnier side of life and tends to make humor out of every situation. He enjoys kidding around and comedic tones. As you might be able to tell, he am not offended by anything, just simply enjoys life.  His family is his rock. He is straight to the point however keeps things to himself if he  doesn't agree with another's view… his motto, if you don't have anything nice to say, don't say it at all. Tim has  taken up part time writing, photography and act as the COO for fieldtripmom.com. He enjoys seeing new sights, learning about new products and history of anything as well as being a math/sciences geek. Overall, Tim puts his pants on just like you…one leg at a time!
Disclaimer: The Fieldtripmom.com family would like to send a very special thank you to the LEGOLAND team for the incredible day and show of fine attention to detail. This is a sponsored post in exchange for entrance to LEGOLAND resort and tour of LEGOLAND Hotel.  All opinions are my own.