This weekend, your family is invited to Segerstrom Center For The Arts to enjoy a show from their "Family Series", Manxmouse.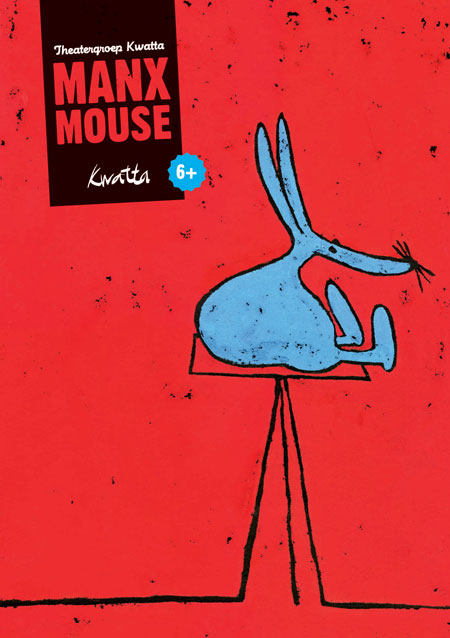 Manxmouse is a lovable, one of a kind mouse – without a tail. This adorable little guy will enchant the little ones with his bright blue fur, huge rabbit ears and amazing confidence and bravery. Based on the novel Manxmouse by Paul Gallico, Theatergroep Kwatta performs the delightful tale of Manxmouse: The Mouse Who Knew No Fear, making its North American debut at Segerstrom Center for the Arts October 18 & 19 in Samueli Theater. Along the way, Manxmouse meets tigers, hawks, elephants, foxes and scheming pet shop owners, however there is still someone he dreads and yet longs to meet more than anyone else. That someone, his fate, is…the Manx Cat.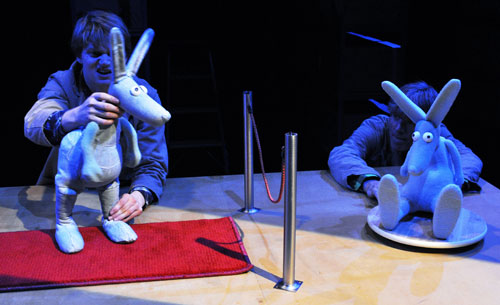 The play is performed by four talented actors, Remco Melles, Siem van Leeuwen, Hans Thissen and Steven Stavast, who juggle many roles and make clever use of everyday items to bring the story to life. Items as varying as, puppets, helmets, ping pong balls, recycle bins and even a roll of toilet paper. "Can you imagine falling totally in love with a blue mouse without a tail and with kangaroo-ears, in an hour? No, you can't? Then you don't know Kwatta's Manxmouse yet." – Theaterkrant. Manxmouse: The Mouse Who Knew No Fear is recommended for children ages 4 – 8. and will go on sale Sunday, September 7 at 10 a.m. PST and will be available online at SCFTA.org, at the Box Office at
Segerstrom Center For The Arts
600 Town Center Drive in Costa Mesa (714) 556-2787   Tickets are available now by subscribing to the 2014 – 2015 Family Series. Single tickets are $20 For inquiries about group ticket savings for 10 or more, call the Group Services office at (714) 755-0236. The TTY number is (714) 556-2746. The performance on Sunday, October 19 at 1 p.m. will be sign-language interpreted.