"Kybella Results – My Transformation" – A sponsored post written by me (a CosmetiCare Mom) on behalf of CosmetiCare.
It had been 6 weeks since my first treatment and I was anxious to see my Kybella results. During that time, I carefully watched the swelling go down each week from the initial injections, not really seeing a whole lot of difference. Was it really working? Was Kybella a good fit for me?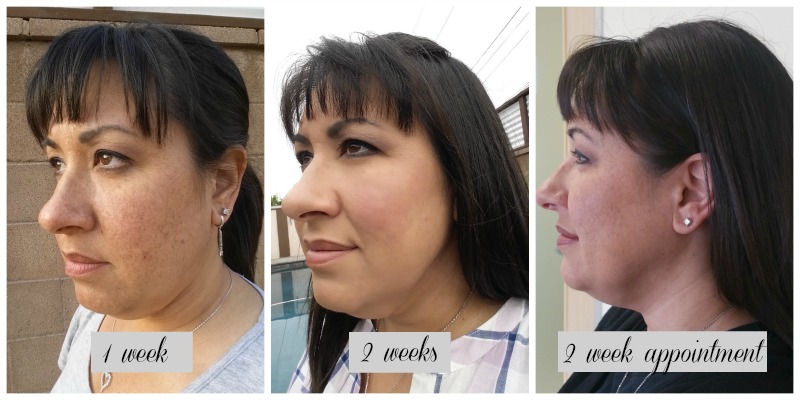 Within the first couple of days of the initial treatment at Cosmeticare, I was really swollen. My chin seemed to double in size, and when I moved my head, it giggled kind of like Jello. However no one seemed to notice. I was just watching my transformation with what seems like, a magnifying glass and was even more self conscious of my appearance. As the days and weeks went on, the swelling reduced and my chin seemed to go back to what seemed normal for me. Below is what I looked at 2 weeks post my first Kybella treatment.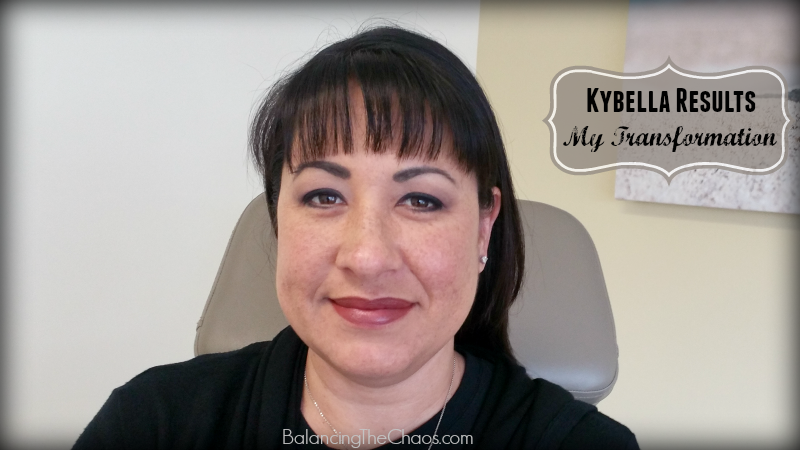 Based on my Kybella results after two weeks, Kathy, my MedSpa provider, and I determined I would need another treatment and set up an appointment a total of six weeks after my initial treatment. At that time, I would see the full effect of the Kybella serum.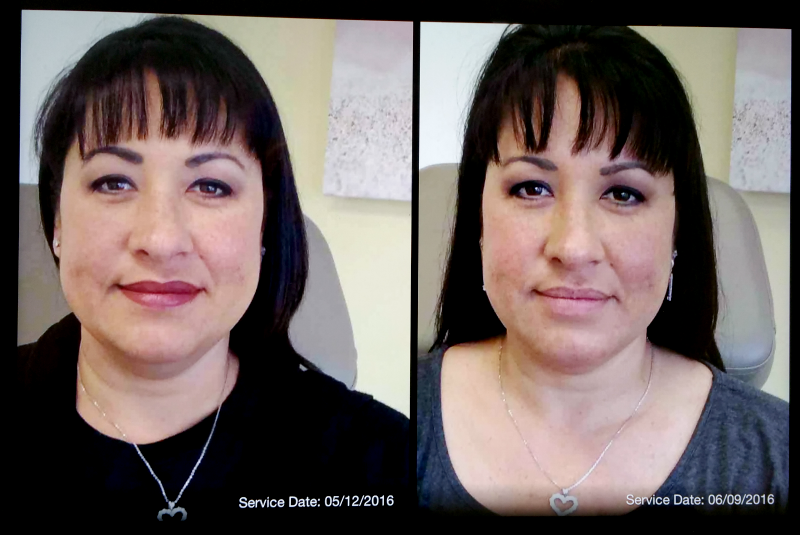 In the above pictures, you can see quite a difference in my chin after 4 weeks (May 12th through June 9th). My double chin appears to be a lot smaller. In the profile picture below,  you can see the difference 6 weeks makes from my initial Kybella treatment. My double chin does appear as though it is not as full. In looking at these two sets of photos, I am very excited about my Kybella results, and am looking forward to seeing my full transformation once I've finished all of my treatments.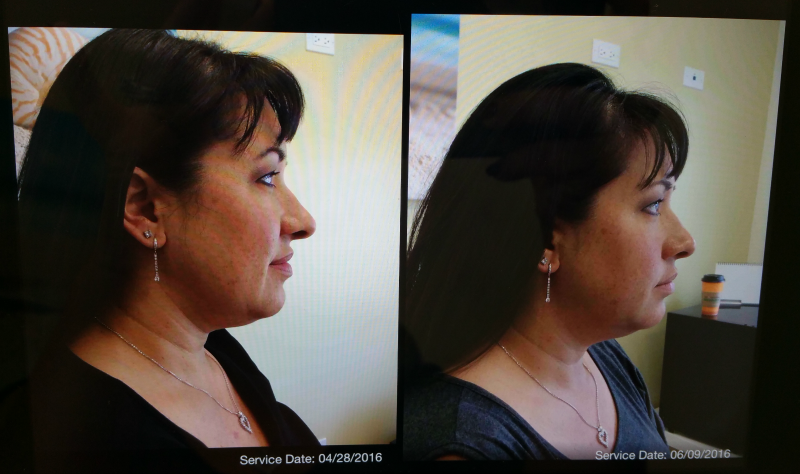 As stated in the last post regarding Kybella, most patients need 3 treatments, each scheduled 6 weeks apart for the full benefit of the treatment. However, not all experiences show the same results. Stay tuned for the final results.
Looking to tackle a few cosmetic issues you may have? The team at CosmetiCare is quite amazing and can give you great ideas on how to look your best, keep your skin young and rejuvenated as well as skin care options and more.
Newport Beach Office

1101 Bayside Drive, Suite 100
Corona Del Mar, CA 92625

Long Beach Office

2664 Atlantic Avenue
Long Beach, CA 90806
Also read up on what's happening with fellow CosmetiCare Mom Ambassadors:
Exploring Kybella and Why You May Want to Get It!
My Small Breasts Are Getting An Upgrade
Cosmeticare MedSpa: Rejuvenize Peels
Make an appointment today: https://www.cosmeticare.com