My grandmother is now in her 90's and is still as sharp as a tack, however there are bits and pieces of her health that are declining. As she ages, the amount of care she needs has greatly increased and with our busy schedules, my Mom, Uncle, brother and I have teamed up to ensure her needs are met. When it comes to caring for elderly relatives, Kaiser Permanente Orange County has made it easier with easy access to a wide network of physicians and services.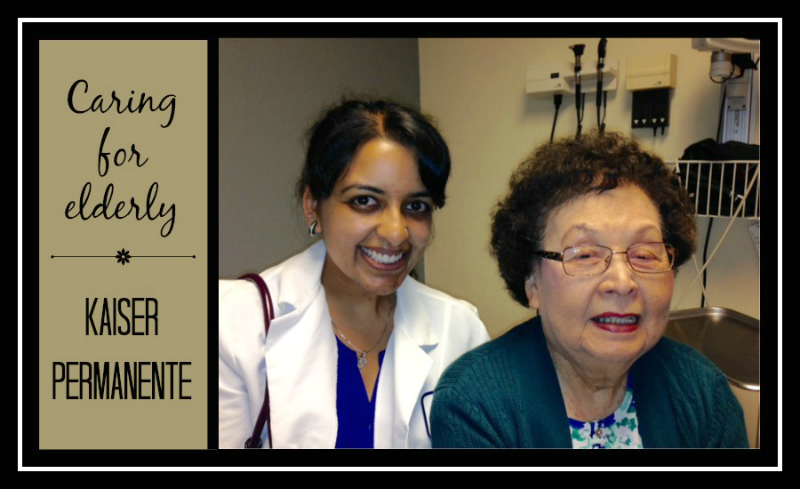 With my mom now living in Las Vegas and my uncle in San Diego, I have taken on more of my grandmother's transportation responsibility to get her to and from her doctors appointments. Back in June, she gave us quite a scare when she was rushed to Kaiser Anaheim's emergency room. Apparently her sodium levels were so low, she ended up very weak and the caregivers at her assisted living facility were very concerned and called 911. Several tests were performed and she was admitted to the hospital. After 6 days in the hospital and numerous visits by hospital internists, she was stabilized and discharged – however it was a long road to full recovery.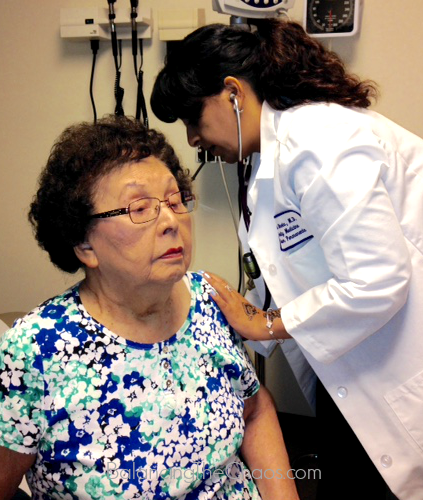 With the aid of Kaiser's home health service, my grandmother received physical therapy treatments to regain the strength in her legs, a weakness, as a result of the sodium deficiency and being bed ridden for 6 day in the hospital. She also had an occupational therapist assigned to her case to help her with her day to day activities (i.e. dressing herself).
We decided a geriatric specialist would be beneficial for my grandmother. We sought out the KP.org website and Kaiser Permanente's mobile app to assist us in our search for the perfect physician. This is the process we utilized to find Dr. Neetu Bhola. Based on what was listed on KP.org, her office was located in Anaheim off of Lakeview; conveniently close to my grandmother's residence. As a general practitioner, she was also listed under geriatric care and accepting new patients. We made an appointment and scheduled her post hospital follow up with Dr. Bhola.
On our first visit, Dr. Bhola spoke with my grandmother as she looked up her medical history (all easily accessible via their computer based system). She was able to see past doctor visits, course of treatments, lab work, all the emergency room and hospital notes. During this evaluation, she felt my grandmother was taking too many medications. She also wanted to establish my grandmother's "baseline" so she could start a new course of action as well as discussing dietary concerns and a follow up with another specialist for other medical issues. By the end of our first visit with Dr. Neetu Bhola, I felt we had finally found a doctor that was a perfect fit.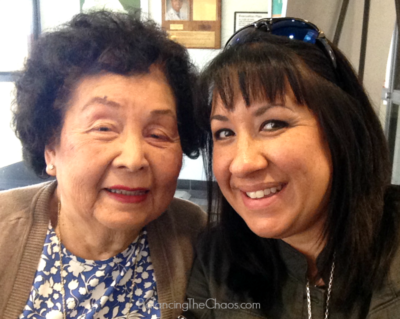 To make appointments with Dr. Bhola is quite simple. We log into my grandmother's KP.org account and request an appointment. If she has medical issues, a quick email is all that is needed and within a few hours we receive a response from either a nurse or the doctor herself. Dr. Bhola also refers my grandmother to other specialists as needed and consults with them regularly for her medical treatments.
Dr. Bhola has established a "baseline" and is continuing to evaluate my grandmother's medical issues with follow up visits every 3 months. My grandmother also sees a Urologist and Optometrist on a regular basis. During her appointments, she typically has several prescriptions that need to be refilled and each location has a full pharmacy available, making refills convenient. Each facility also has a lab on the premises, so blood pressure checks and lab work are also convenient.
Kaiser Permanente Orange County makes it easy for out of state family members to monitor the care of their elderly relatives. When my mother or uncle want to follow up with their mom's (my grandmother's) appointments and prescribed medications, they can sign into her KP.org account online and see the detailed notes taken by each doctor. This is such an added benefit because they can do it at their own convenience.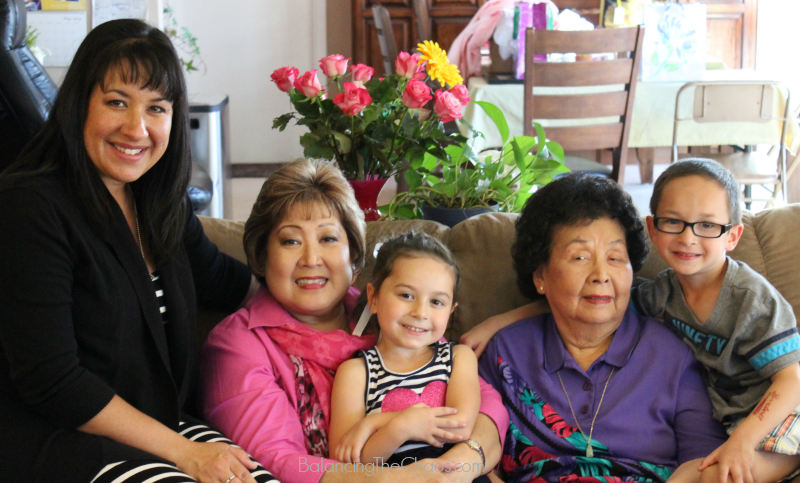 We are hoping to keep this lovely lady with us as long as possible and I'm grateful to Kaiser Permanente Orange County and especially to Dr. Bhola and her team for making us feel that we made the right decision in leaving my grandmother's medical care in their hands.
Open enrollment is coming soon! In choosing Kaiser Permanente Orange County, you'll have the ability to select from many services such as: primary and urgent care, emergency facilities, labor and delivery, pharmacy, and lab all housed under one roof. The ability to choose your own doctor based on their specialty is an added bonus. Find out more today at: kp.org/orangecounty.
Connect with Kaiser Permanente via social media, visit Facebook or Twitter.