With Christmas just days away, I wanted to make sure to include our favorite family pups in the celebrations. This year I decided to get crafty and give the tastiest gifts to treat the pups.
First, I headed on over to Walmart for some of our favorite Big Heart Pet Brands Products: Milk Bone, Milo's  Kitchen and Pup-peroni sticks. Then I let the creative juices flow…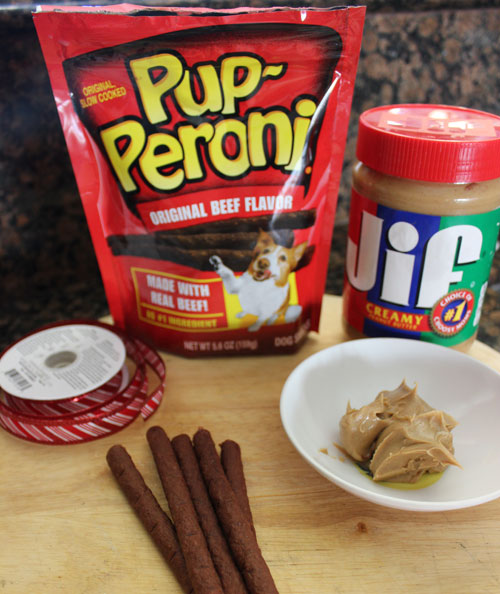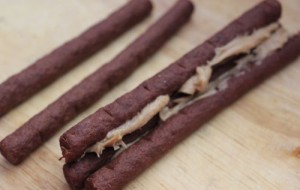 First, I started with the Big Heart Pet Brands Pup-peroni Beef sticks. With a little peanut butter, some ribbon and rubber bands, I was able to tie 5 of the Pup-peroni sticks together and add a festive bow.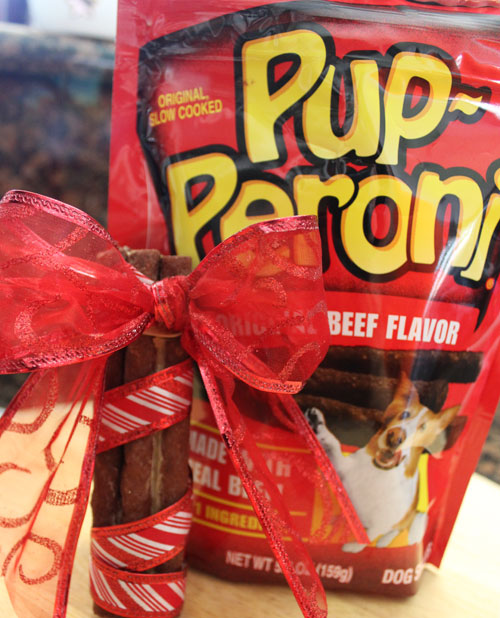 Another option would be to hang a small to medium sized Milk Bone from the bow. For packaging, I wrap them up in a ziplock bag for gift giving (just so our favorite canine family members aren't digging into their treats while we're eating dinner).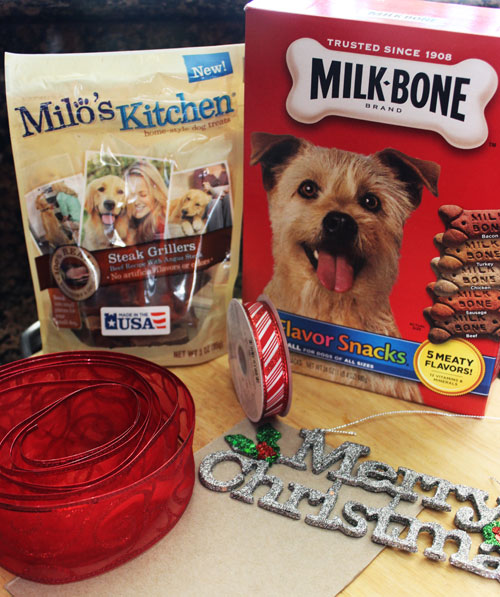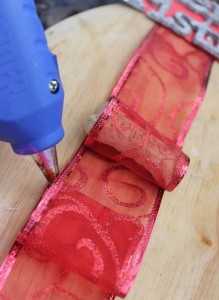 For the next "Treat the Pups" gift, I worked with Milk Bone Dog Treats and Milo's Kitchen Snacks. I took wired ribbon, hot glue and some festive wording to some red card stock and cardboard to make it sturdy for a holiday treat hanger.

This is a great option that families can keep on hand for years to come.
Create loops with the ribbon and glue it together and you can slide Milk Bones or even the  Milo's Kitchen snacks into the ribbon. Add any type of festive bow or hanger to the top to complete the gift.


Not so creative? Big Heart Pet Brands has created easy to make DIY gifts to treat the pups this holiday season. Visit "Treat The Pups" to check out the DIY pinboard, a great inspiration of DIY gifts to treat your favorite pups this season.
Enter to win 1 of 300 coupons available for
Free Milk-bone 24 oz or larger, Milo's Kitchen 2.7 oz or larger or Pup-peroni 25 oz or larger dog treats. (Up to $16.00) by completing one of the following tasks after visiting the page:
Howliday Videos
Tips and tricks

Share your favorite tips and tricks and share any pet safety tips you know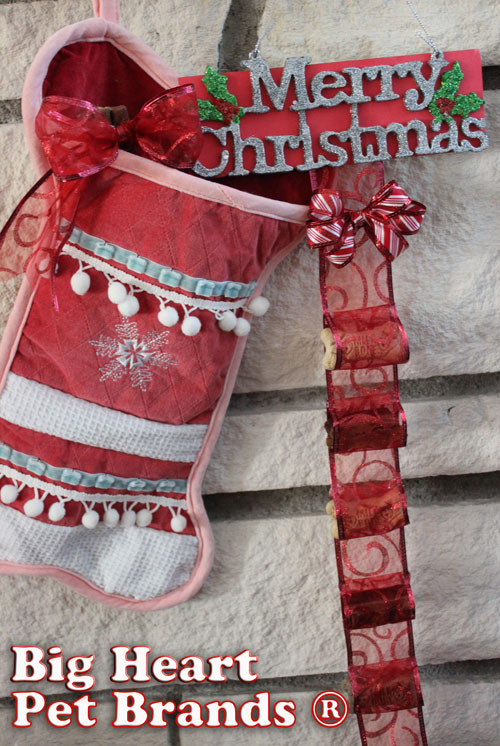 I know our pups will be spoiled this year, what are you doing for yours? I'd love to hear your ideas!
Disclaimer: This post is sponsored by Lunchbox. All opinions are my own.