Last weekend, the hubster and I had a unique opportunity to catch Missing Persons in concert at Holiday in Costa Mesa. With a classic cocktail lounge, guests can enjoy classic and crafted cocktails at the handcrafted wood carved bar. Holiday offers a relaxing environment to hang out with friends while enjoying a live band. On the night we visited Holiday, we had the opportunity to see Missing Persons,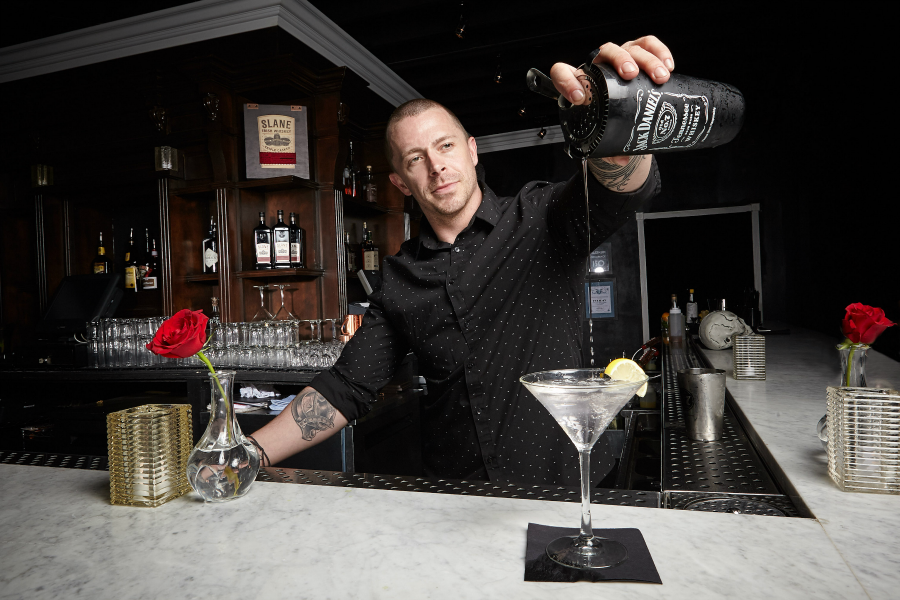 We arrived at Holiday in Costa Mesa around 8pm, to sample some of the hand crafted cocktails courtesy of cocktail curator Aaron Reid. Fall cocktails include the Southern Graham, Whinging On, It's Jacks Autumn the Lushtini and the build your own Woodford Cocktail.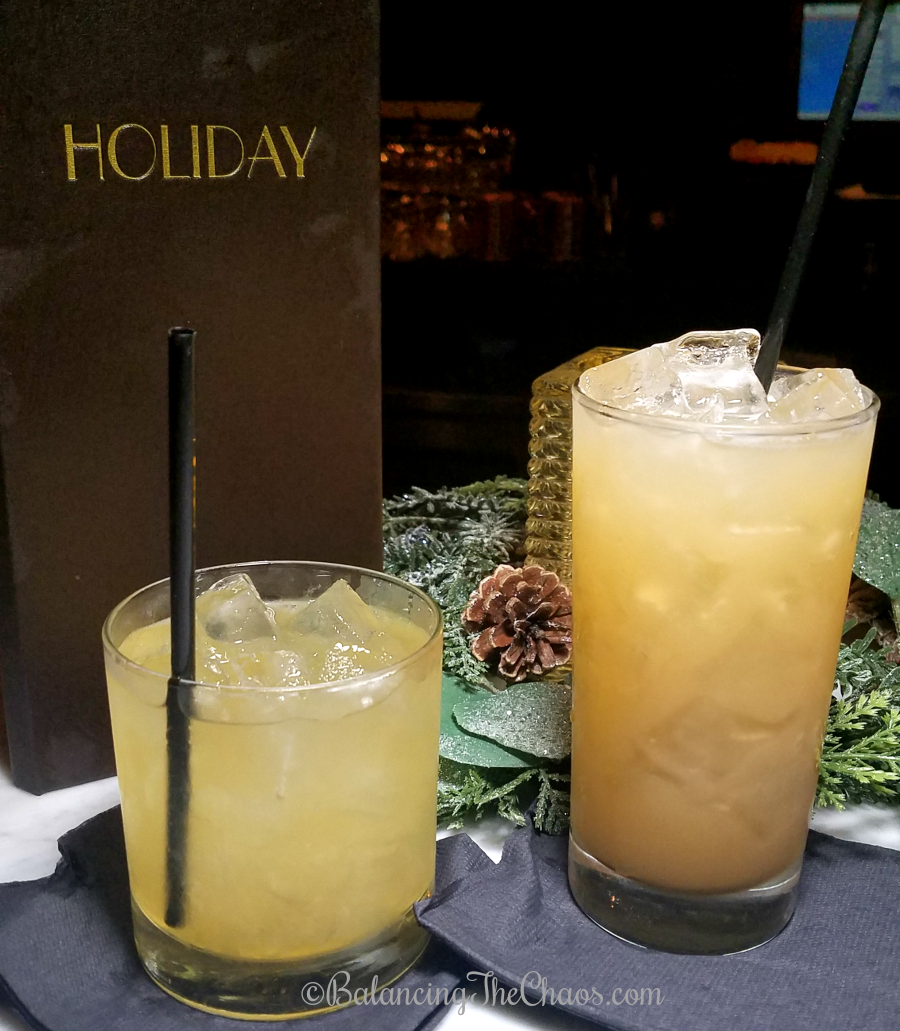 We started with the Southern Graham, my favorite of the hand crafted cocktails that contained Woodford Reserve, Bourbon, grapes, basil and ginger ale.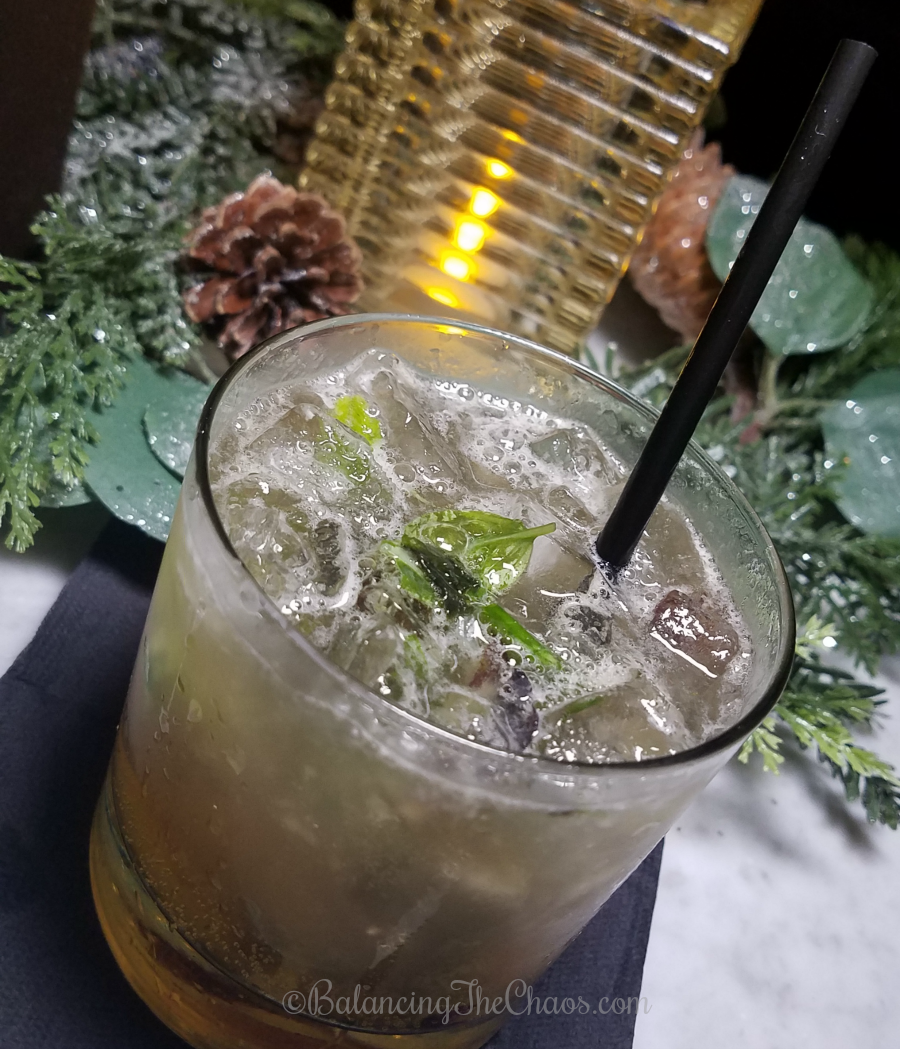 The Whinging On was also quite tasty with Henricks Gin, Raspberry and a hint of lime.
At about 9pm, the opening band – Diane and the Deductibles. a rocking, pop-bluesy five-piece original band took the stage for about an hour. At about 11pm, Missing Persons rocked the house with classic songs like Walking in L.A., Mental Hopscotch and Destination Unknown and went on until about 12:20pm.
If you're looking for a great night out with friends, be sure to check out Holiday Costa Mesa's calendar for upcoming concerts December 2017 listed below:
Doors now open at 7 p.m. and the nightly happy hour includes $5 burritos with chips and salsa from Miguel's Jr. and 50% off all drinks from 7-9 p.m. Holiday is now open on Wednesdays and the night offers specials for locals and the hospitality industry including 50% off drinks all evening long in addition to food offerings provided by Miguel's Jr.
DECEMBER 2017 ENTERTAINMENT SCHEDULE:
Dec. 6 – Industry Night
Dec. 7 – Country Night
Dec. 8 – Disco Freaks (Disco Covers)
Dec. 9 – Pyromania (Def Leppard Tribute)
Dec. 13 – Industry Night
Dec. 14 – Country Night
Dec. 16 – Desperado (Eagles Tribute)
Dec. 20 – Industry Night
Dec. 21 – Country Night
Dec. 22 – Radical 80's (80's Covers)
Dec. 23 – Heart to Heart (Heart Tribute)
Dec. 28 – Country Night
Dec. 29 – Lady Zep (Led Zeppelin Tribute)
Dec. 30 – Contenders (Pretenders Tribute)
Dec. 31 – Fan Halen (Van Halen Tribute)
HOURS:
Open Wednesday – Saturday 7 p.m.-2 a.m.
Happy Hour: 7-9 p.m.
Industry Night: Wednesdays
Live Music: Thursday – Saturday, 9 p.m.
Holiday 
719 w 19th St. Costa Mesa, CA 92627
Open Thursday, Friday & Saturday | 7pm to 2am