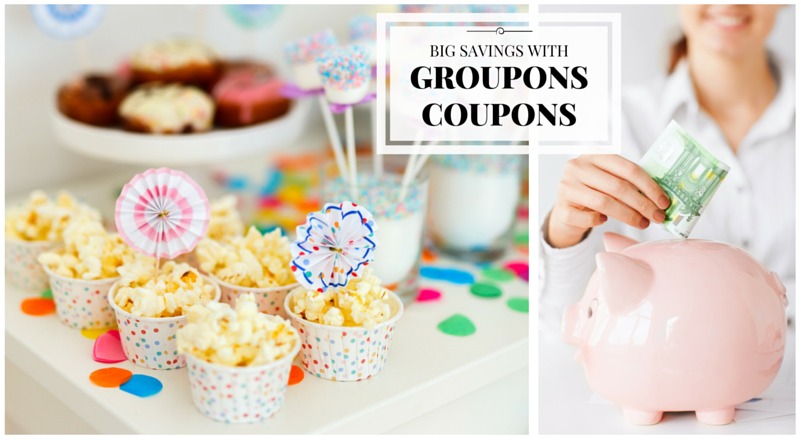 I can't believe my darling daughter is going to be 7 this weekend. Her birthday is just about here, and I haven't had time to start planning or shopping until today. We've just decided to have a "movie party" and invite her school friends to see The Jungle Book at our local theater, and grab fun snack bag items for her friends. To save a little money, I started searching Groupons Coupons to get some ideas on what to put into their bags AND save. Who doesn't love to save a little money here and there?
I started with Groupon Coupons at Joann Fabric and Craft Stores because I was searching for cute little bags. We all love movie snacks, so my idea was to pick up The Jungle Book – animal themed bags and trinkets for our guests. There are so many times I make it to Joann and I've forgotten my mailer coupons, that Groupon Coupons make it quick and easy for me to go on line via my phone and save.
Next, I navigated on over to Groupon Coupons at Target to see if I could save on our movie snacks and extra party favors. I was surprised to find that right now, Target has 78 coupons available! That's quite a savings.
With over 9,000 stores and 65,000+ coupons, the savings possibilities are pretty amazing. Where would you shop first? I think my next stop would be Kate Spade – mama always needs a new bag, right? Also, I need to stop at Shutterfly to print my photos and order personalized thank you cards. For more information about Groupons Coupons connect via Facebook or Twitter.