When my children were little, I enjoyed taking them to see the lizards and feed the turtles at Prehistoric Pets in Fountain Valley. A popular location in Southern California, they launched The Reptile Zoo in 2009, to better serve the changing needs of visiting guests. Families were able to visit and learning about the different reptiles they housed, with the opportunity to pick up a reptile pet or two. The Reptile Zoo provides the community with a unique educational entertainment facility which houses over 100 exotic species of reptiles, amphibians, and arachnids from around the world.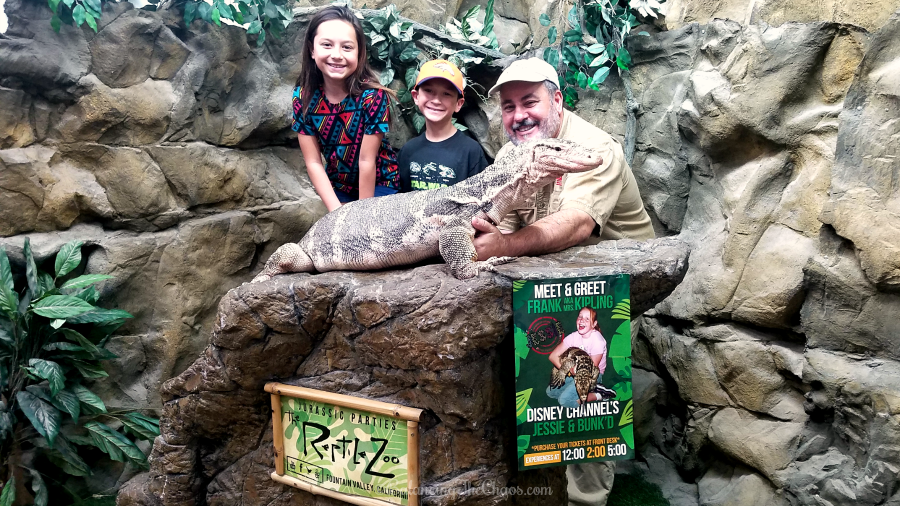 Today The Reptile Zoo is home to over 100 reptile species including Alligators, Giant Snapping Turtles, a variety of Rattlesnakes, and 250lb pythons! An interactive experience, each visitor has the opportunity to hold and learn firsthand with some of the most popular reptiles around including Charlie the Crested Gecko, a Ball Python, and Bearded Dragon.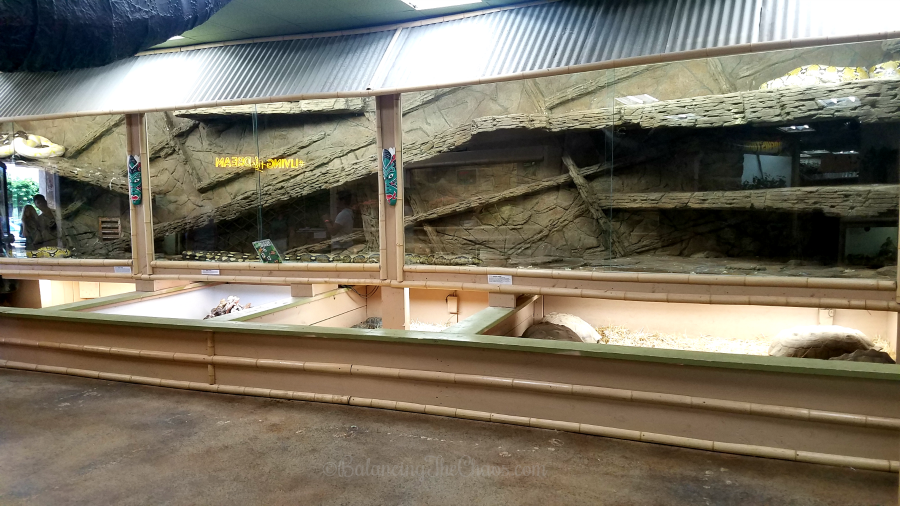 After years of ever increasing popularity expansion was necessary. By nearly doubling the size of The Reptile Zoo, guests can walk through even more displays of 1 Ton of Pythons living in a cage larger than most New York apartments, our one-of-a-kind Life Cycle Learning Zone where visitors can watch baby pythons hatching, a beautiful pond with Tropical Living Wall, and "Casa de Tortuga" home to several giant tortoises who love to be hand fed by guests.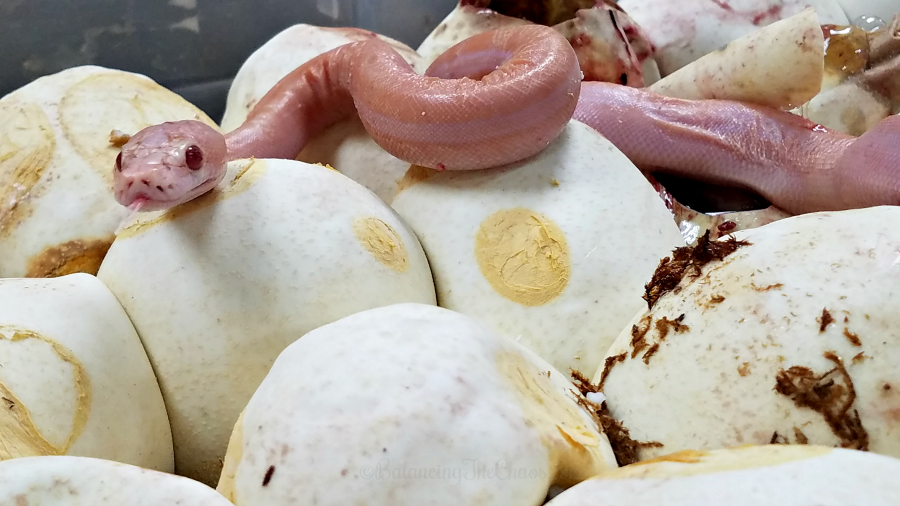 At The Reptile Zoo, you have the opportunity to learn and interact with some of these rare animals first hand. When we arrived, we joined a presentation and had the opportunity to meet one of the Galapagos Tortoise.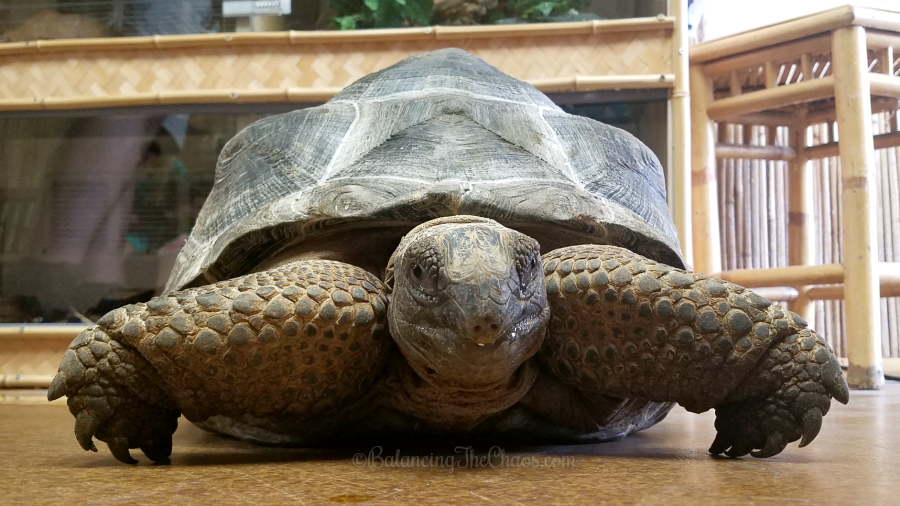 A few years ago, we ended up with a red-slider turtle we affectionally call "Squirt". When visiting the Reptile Zoo and Prehistoric Pets, the kids had the opportunity to learn how to take care of him and check out different options for housing and feeding him. They even got a kick out of feeding the rescued red sliders in their display.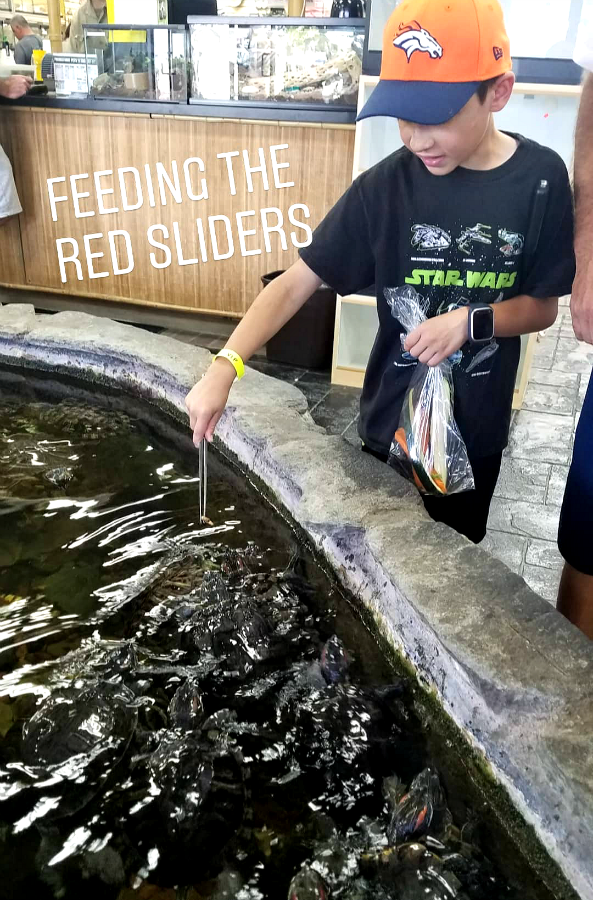 During visits at the reptile zoo, you also have the option to take pictures with Frank – a.k.a. Mrs. Kipling from Disney's "Jesse", or some slithering snake friends.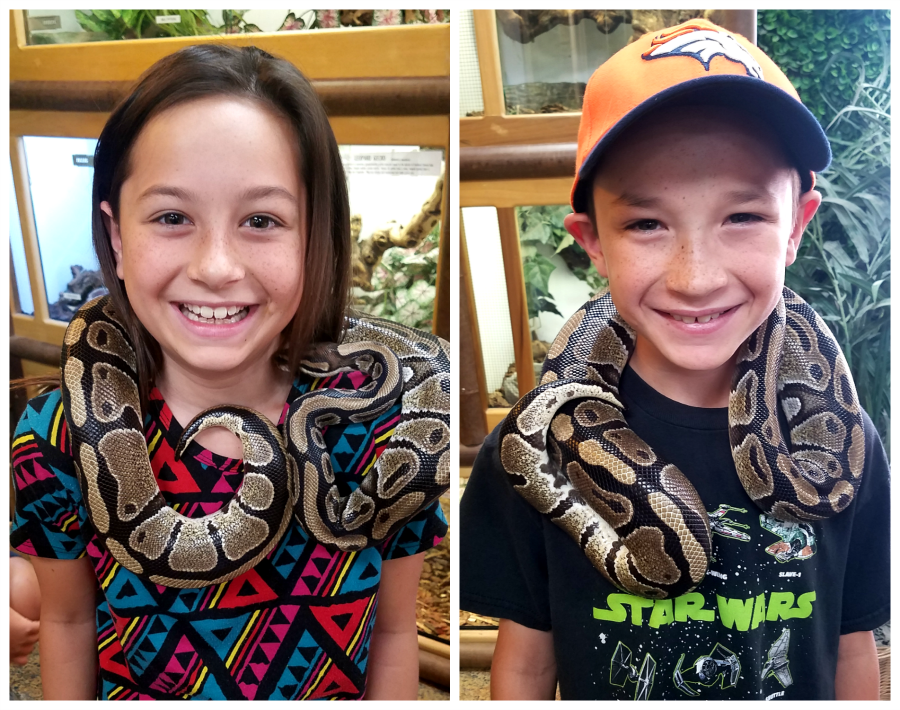 The Reptile Zoo also hosts Prehistoric and Jurassic parties, perfect for celebrations and more. For more information, visit their website: https://thereptilezoo.com/ or connect with them via Facebook or Twitter.