With my son's birthday just around the corner, I have been looking for new ideas on how to make this upcoming party unique for him and his friends. With the current Fortnite craze, being able to re-create this interactive video game has been a request for his birthday party theme. While decorations are fun, Air Balling OC has created an opportunity to bring these types of parties to a whole new level. Kids are going to go nutty with the opportunity to recreate their favorite video game in a real-life, interactive event.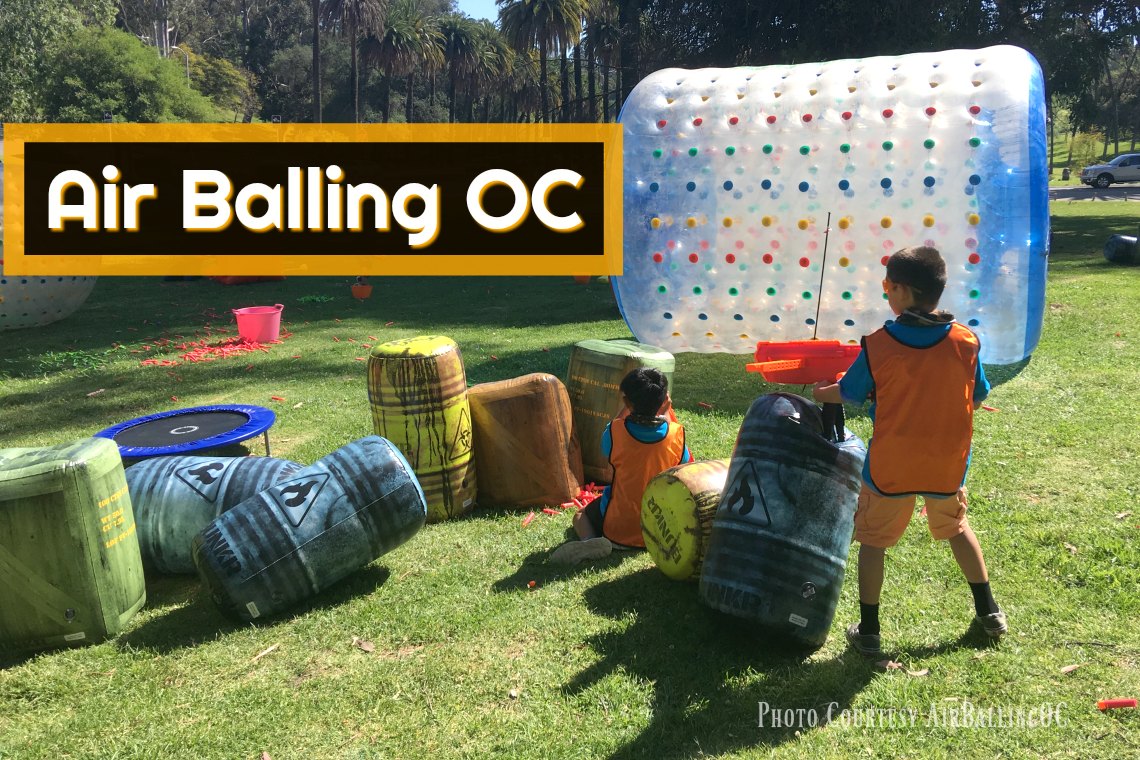 While researching party themes, Airballing OC contacted me about their new concept and wanted to know the best way to share the info with families like mine. During my research, I asked my son how he would feel about being able to play one of his favorite games, in the real world, rather than virtually connecting with 2-4 of his friends. As I expected, he was "all in" and excited about the possibility of a live version of Fortnite. So I began my research….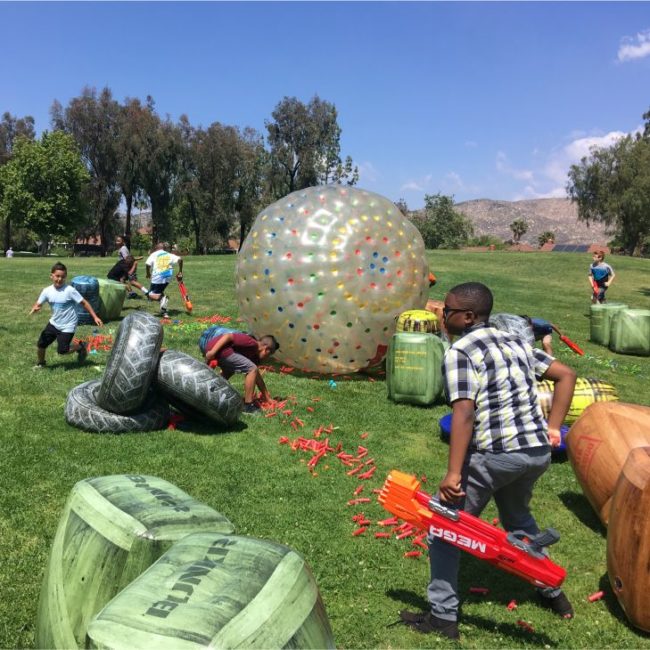 How do they do it? Well, first of all, you need a BIG space. Apparently, they highly suggest an outdoor area that's as big as 3-4 basketball courts. Yes, this is where we have the stumbling block. You'll need to check with local parks, gyms, etc, unless you have a large backyard. If you're in South Orange County, they suggested Lake Forest Sports Park. Once you have your location ironed out, then you're on to the next step.
So once you have a location and date secured, they real planning begins. As the host, it is simple – figure out what your hungry guests will want to eat, because you know they'll be starving after battle! For Airballing OC, they do the rest. They bring all of the Fortnite Birthday Party elements that makes the event come to life.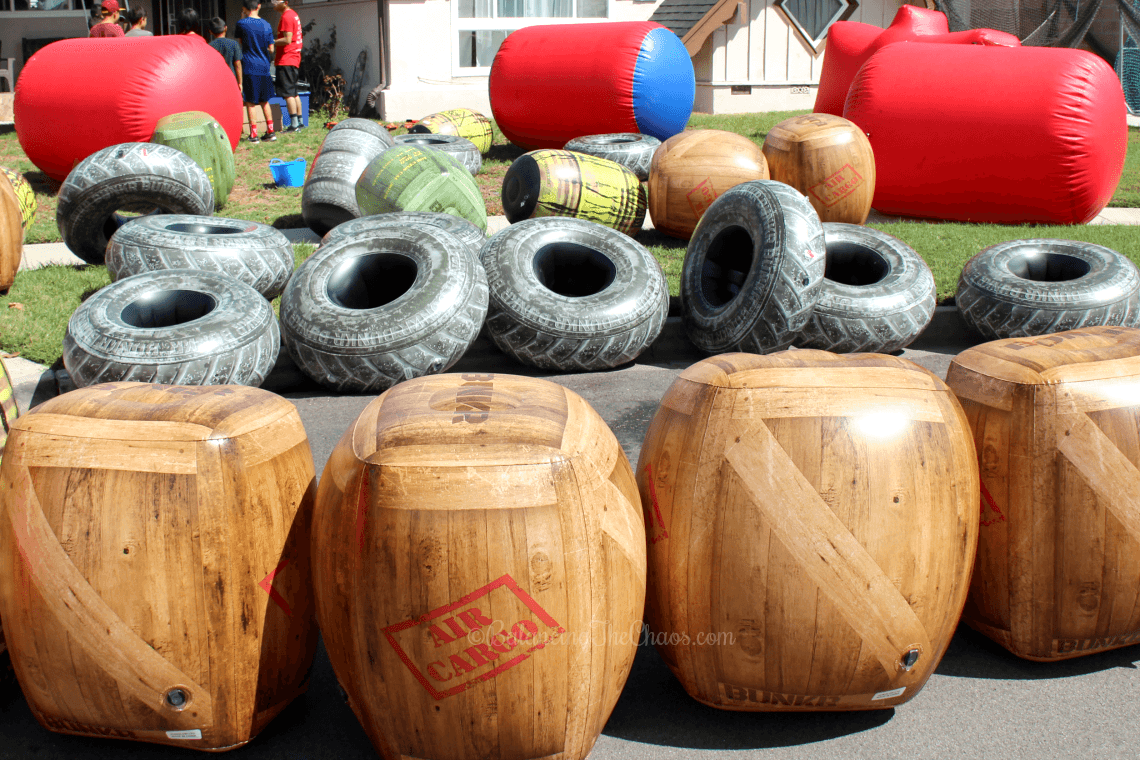 The Battle Field:
They bring in huge amounts of inflatable barriers that are used as building material and shelter. Players will have the ability to create forts with two types of inflatable barriers:
Small Inflatable Barriers (Bunkerz) are the main building blocks of the battlefield. These can easily be stacked to create a personalized fort or bunker.
Big Inflatable Barriers (Paint Ball Bunkers) which are major landmarks and control points on the battlefield.
Players are encouraged to use the combination of these two sizes to create a dynamic and diverse battlefield that allows players to get innovative in their game play.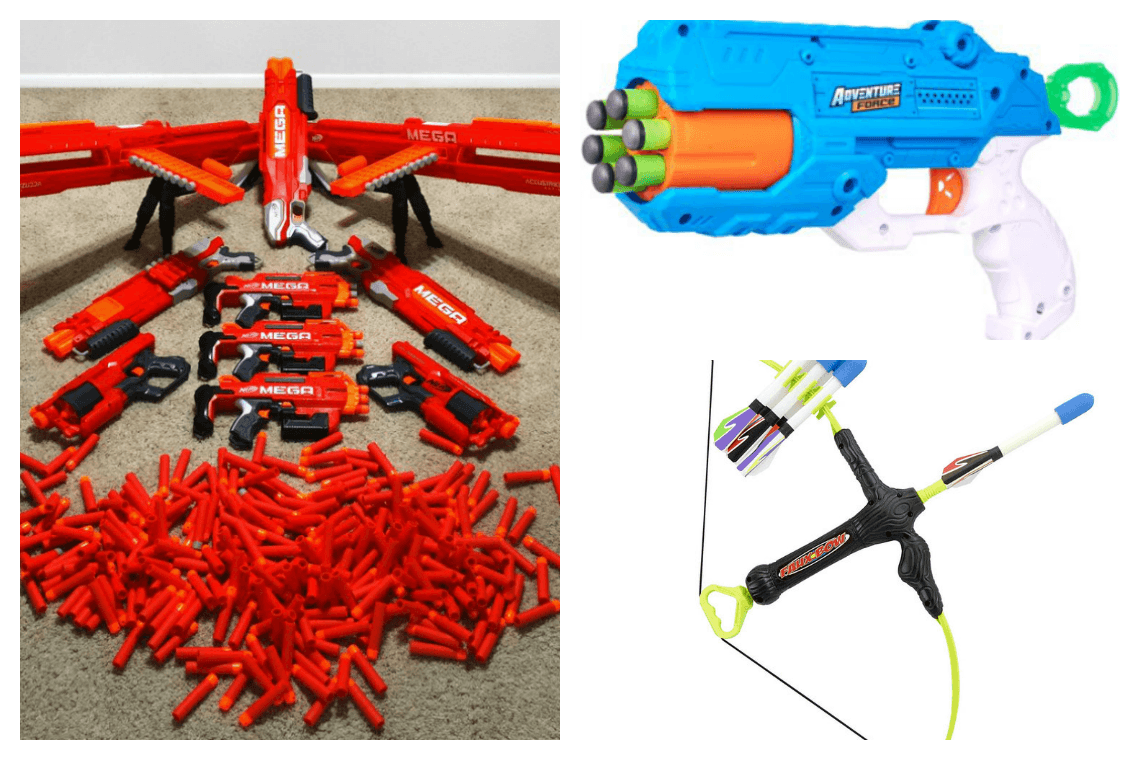 Kid Friendly Weapons (Its All nerf):
Nerf guns are the selected artillery that is used in Airballing OC's Fortnite parties. Three types of weapons are used:
The Nerf Elites are the smaller class of Nerf Guns that fire smaller darts. The advantage of using Elites is that children are already familiar with these and can quickly get into the rhythm of using them on the battlefield.
Nerf Megas are the high impact Nerf Guns that shoot over-sized darts that create a whistling sound when shot. Nerf Megas have far more range than the Elites which makes them more thrilling.
Faux bows offer more diversity and balance into the game play.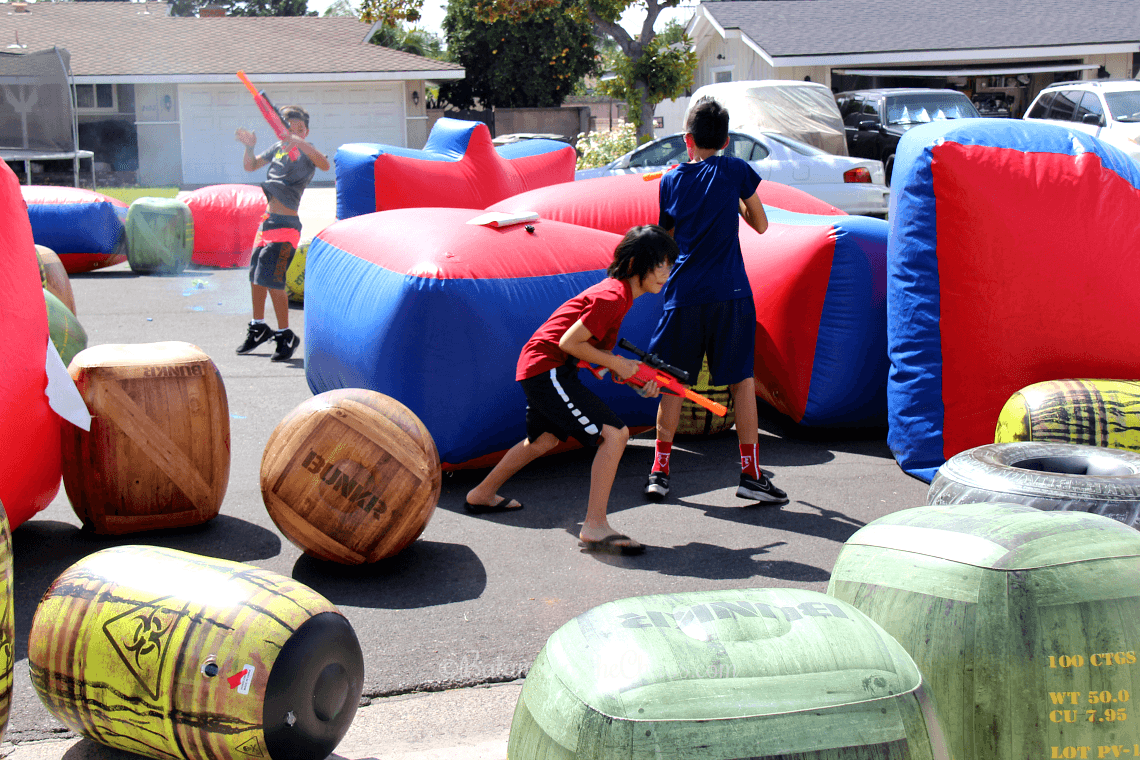 Added elements:
The final touches to bring the game to life include the huge Human Hamster Ball that is used as part of the battlefield and other objective game play, and then the additional add ons.
Add On Options:
Chalk bombs are hand-held projectiles that can be tossed at an opponent. It leaves a mark on the opponent because the chalk diffuses through the fabric that holds the chalk in place.
Water bombs are plastic balls that are dipped in water and retains water. They are also used as throw able projectiles within game play and leave a cooling sensation upon impact.
Smoke grenades are unique to Airballing Fortnite parties as they emit massive amounts of colored smoke.
Doesn't this sound like an amazing time for the Fortnite obsessed kid? Like I said, mine is "all in". So we decided to go ahead and start planning. I'll let you know how the event turns out soon. In the mean time, here are the details on how to contact my friends at Airballing OC. Website: https://airballingoc.com/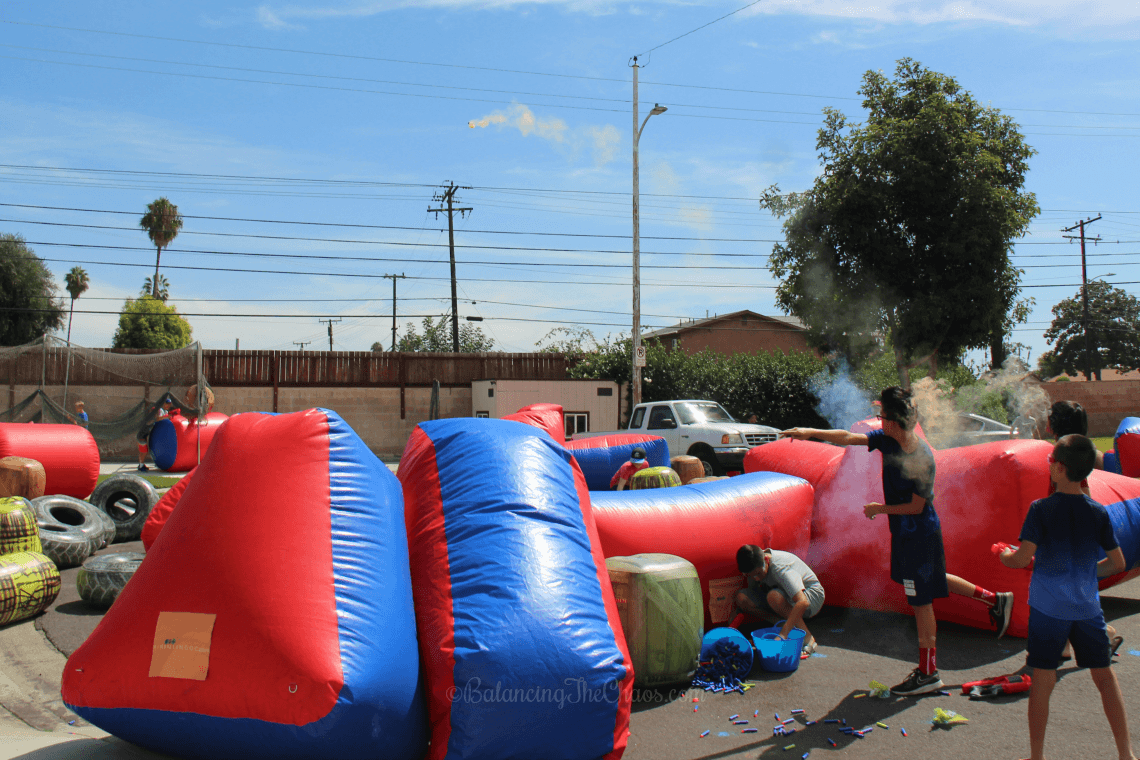 Update! We had an Airballing OC Fortnite Party!
This weekend we hosted a Fortnite Birthday party with Airballing OC, and it was so much fun! The kids had a blast, and couldn't stop talking about the event. Here are some important details you need to know:
Set up takes approximately an hour and a half to two hours. Clean up takes about the same amount of time, maybe more as all ammunition needs to be picked up and bunkers deflated. Make sure you plan that into your party.
While we planned our party for an 11am start time, realize that many guests will be late!!! Be sure to plan have your guests arrive about 30 minutes before the start of game time, to ensure all of your guests are there. It is important for instructions and game rules.
Bringing your own guns is optional. The only time you may need additional weapons is in the final round. However, all weapons and ammunition will be provided to you.
A large yard, park area, or sports courts/fields are vital to this game as the inflatables are quite large. Be sure to work with the Airballing OC team to secure a good location.
If you have additional props, bunkers, etc that can be utilized in the party/game, go for it! Your Airballing OC rep will help you decide if it is a workable structure. We have a batting cage, trampoline and a white pick up truck that they kids incorporated in their bunkers.
discount code:
Ready to plan your party? I've got a discount code for you! Use BALANCINGTHECHAOS to receive 10% off your Airballing OC Fortnite Party.