This Chicken Tacos with Mild Pineapple Salsa recipe a compensated campaign in collaboration with Northgate Gonzalez Market.
Did you know that September is National Family Meals Month? It is an industry-wide movement to raise awareness of the benefits of frequent family meals. Families today, are always on the go, like ours. This event is to encourage us to bring families back to the table to share one more meal at home per week. Over the weekend, we kicked off this wonderful mission with Northgate González Market, celebrating my son's birthday with extended family, serving up a home cooked taco bar featuring fresh pineapple salsa.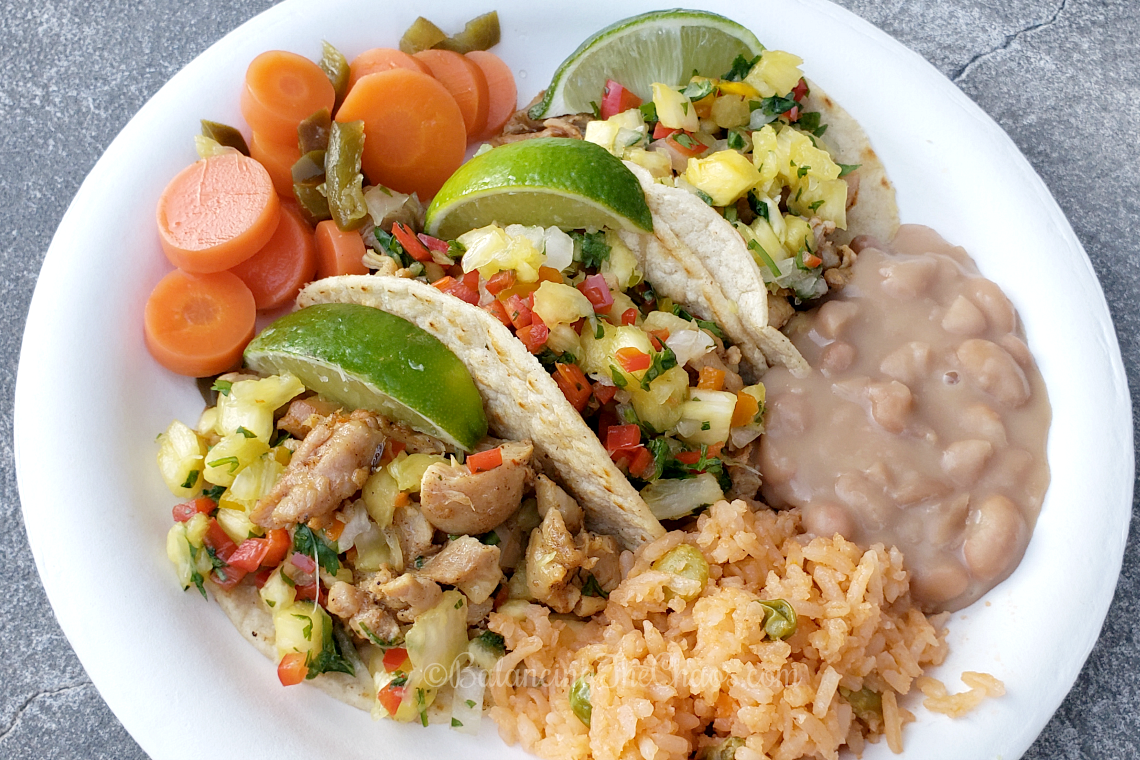 To honor the occasion, my husband and I decided to take the kids with us on our shopping excursion to our local Northgate González Market. My birthday boy decided he wanted tacos to share with the family, which I thought was perfect as EVERYONE loves tacos, and they could personalize them with their own toppings! Northgate Market sells this amazing pack that is perfect for entertaining. We picked up two of The Taquiza Taco Package that contains 3 meats:
1 1/2 lbs. Chicken
1 1/2 lbs. Al pastor
1 1/2 lbs. Carne Asada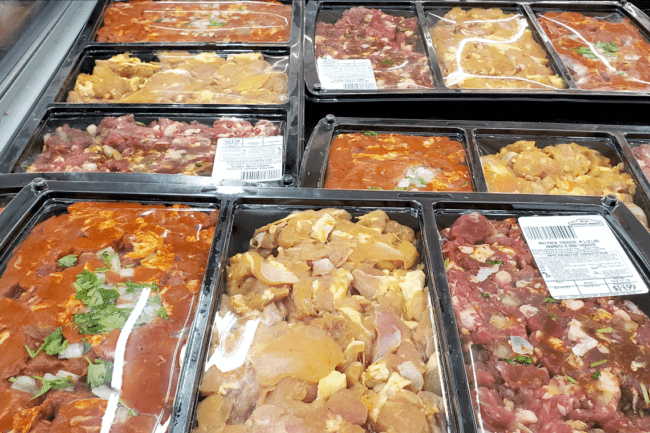 This awesome package includes seasoned meats that are ready to cook, as well as a package of mini corn tortillas (60 ct) and container of Don Francisco Queso Fresco (1lb). For our party, I decided to add a little twist on the regular taco we served to our family. I created a delicious mild pineapple salsa that was a hit with the entire family.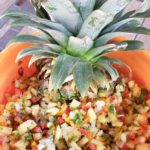 Mild Pineapple Salsa
Quick and easy mild pineapple salsa
Ingredients
1

Pineapple

1

Red Bell Pepper

1

Green or Yellow Bell Pepper

Or small sweet peppers

1

Medium Onion

1

Bushel of Cilantro

.5

tsp

Salt

1

Jalapeno Pepper or Hatch Chile

optional
Instructions
Finely dice all ingredients and mix into a large bowl. Sprinkle salt to taste.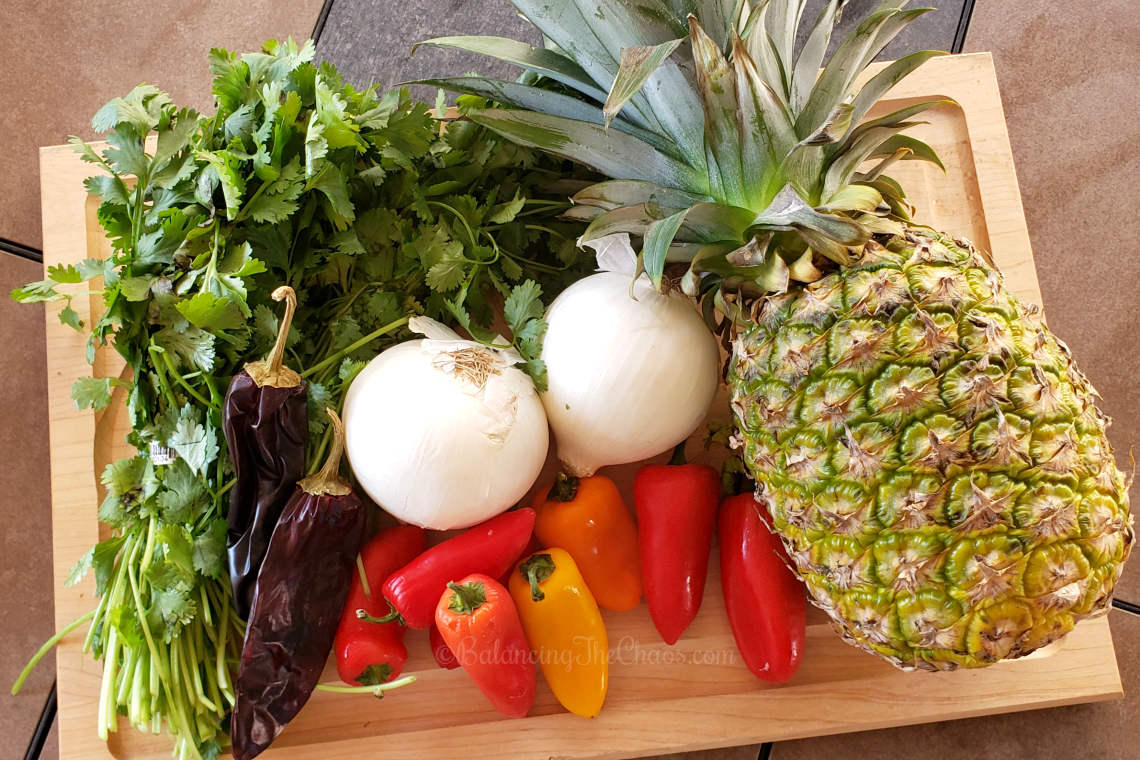 Since most of my family like their salsa on the mild side, I whipped up a batch without jalapeno peppers or hatch chiles. However, if you like a little heat in your salsa, feel free to add as much as you would like.
While I was specifically making the pineapple salsa to pair with the chicken tacos for a healthier option for the family, it was amazing on all three meats. As a matter of fact, they liked it so much, I ended up making a second batch because they devoured the first.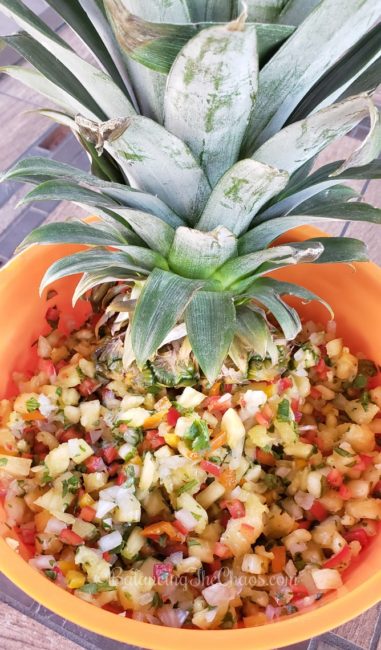 What I love most about Northgate González Market is that they offer an expanded assortment of products. We were able to pick up everything we needed for an authentic taco dinner for the whole family, and the best part was that the Taquiza Taco Package included the basis of our dinner. Then we picked up already prepared packages of rice and beans. Talk about stress free planning! Just cook and serve!
My fun little tip about the Northgate González Market's Taquiza Taco Package is that there are always leftovers! Two great nights of easy meals in one, makes for more family time sharing the events of the day, and reminiscing about past weekend events.