This is a book review post on Fix It And Forget It Slow Cooker Magic that contains affiliate links.
Fall is here, well, its starting to finally feel a little crisp in the air, and with busy days, our slow cooker goes into high gear. Rather than sticking with the same recipes year after year, I've decided to venture out and try a recipe or two in Fix It and Forget It, Slow Cooker Magic.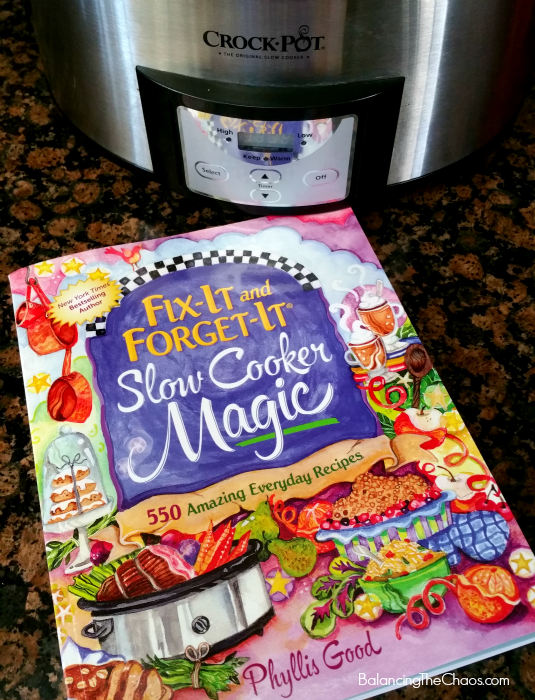 Running from school to practice to dance, I have little time to prepare dinner by the time we actually get home. Thank goodness for the mornings when I am home and am able to throw something into the crock pot on my way out the door. with 550 different recipes, the options seem endless.
The cook book is broken down so that you can easily flip to what ever type of recipe you may be hunting for:
Appetizers
Breakfasts
Soups, Stew and chilis
Main Dishes: Chicken/Turkey, Beef, Pork Pasta
Veggies and Side Dishes
Sweets and Desserts
Scratch Basics
It may even be worth getting a second crock pot so I can have a main dish and a side dish going at the same time.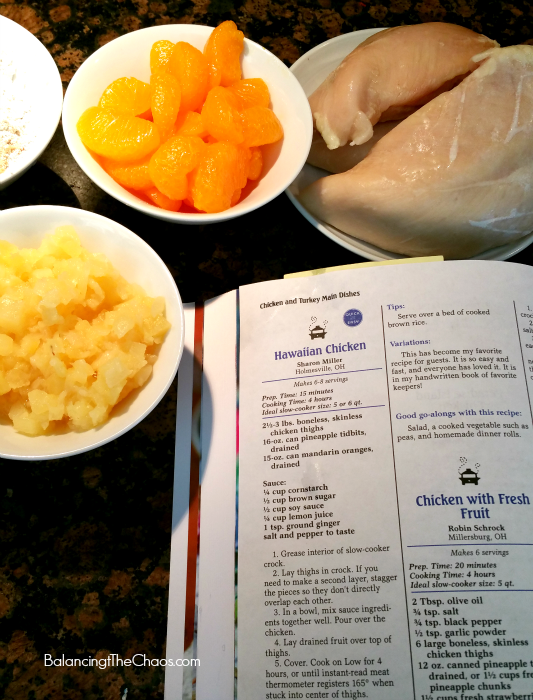 I decided to sample one of the recipes that I felt would be perfect for the family. The Hawaiian Chicken seemed right up our alley since the kids are crazy over any type of Orange Chicken. The recipe says that it takes 15 minutes to prepare, well it seemed like less time than that. Once I had all the ingredients ready, a quick mix and dump and dinner was cooking.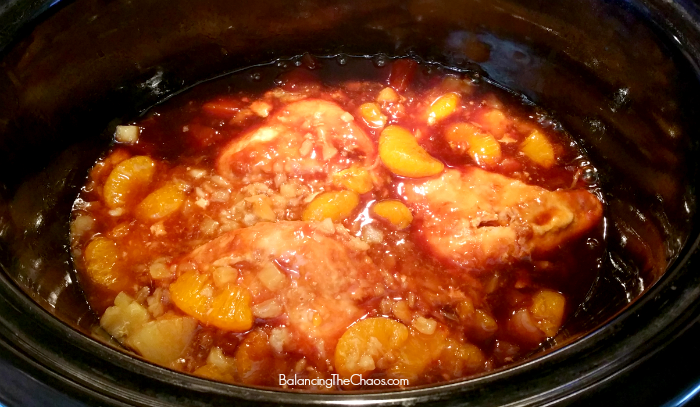 After the 4 hours of cook time, we came home to our house smelling absolutely amazing. We cooked up a little bit of white rice in the steamer and were all set for dinner. A quick easy meal after practice is exactly what Mom ordered so I could focus on homework, showers and bedtime.
Fix It and Forget It Slow Cooker Magic would make the perfect gift to anyone with a crock pot. You can get it on Amazon here:
Fix-It and Forget-It Slow Cooker Magic: 550 Amazing Everyday Recipes
 for $16.21. Happy cooking!!