It's time to make some incredible memories and take an amazing family vacation. The world has been on hold for way too long due to the "Covid Quarantine". Now that many countries have opened their borders and people are getting accustomed to a new normal, so many of us are eager to travel again. Typically when families go on a vacation, they snap hundreds of pictures and enjoy some incredible experiences as they discover new parts of the world they have never visited. We've partnered with our friends at Beaches.com to share our best family vacation ideas.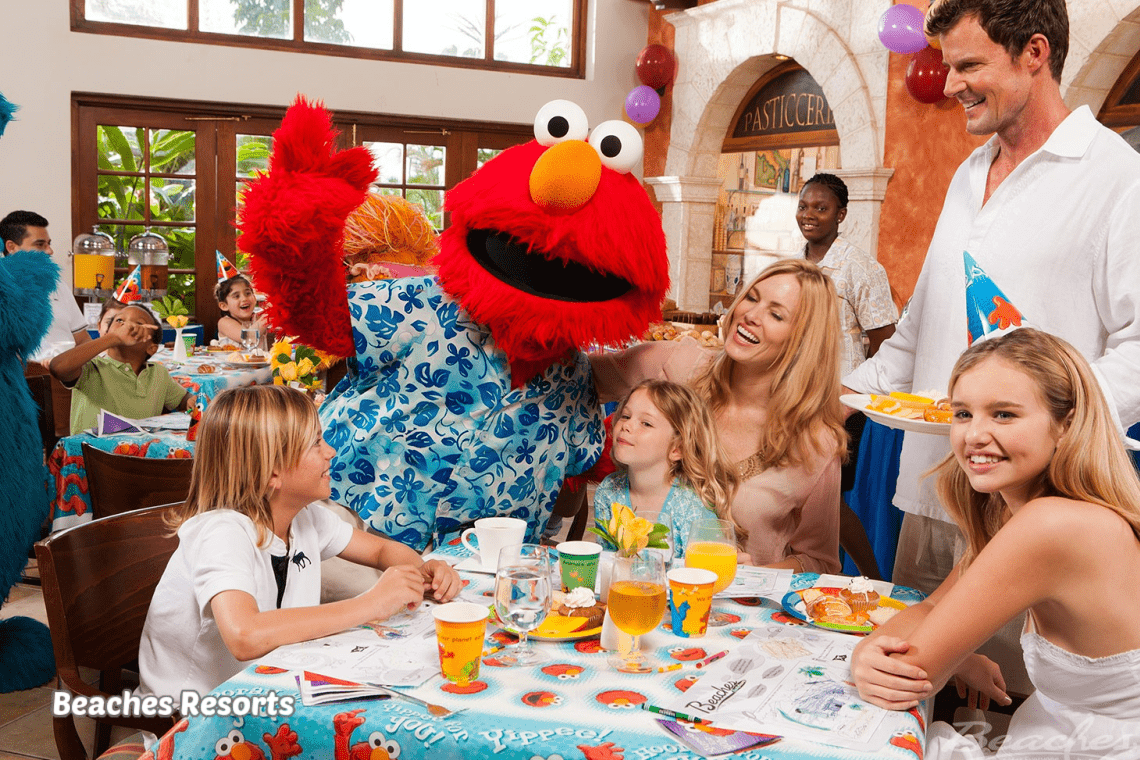 As with most families, our favorite vacation ideas have transformed through the years with the growth and development of our children. Trips we took when they were infants were quite different than trips we are currently planning now that they are entering their teenage years. Below are some of our favorite family vacation ideas for families with various ages of kids..
Best Family Vacations with Babies:
Grandma & Grandpa's House: When kids are in the infant stage, the best family vacation is visiting parents or in-laws. Grandparents are looking for bonding time, while parents may have the opportunity to get a little break, or even sneak away for an overnight to themselves.
RV Camping: Why not take the comforts of home with you, while doing a little site seeing. There are so many RV resorts that offer a variety of vacationing options. An RV vacation gives families the opportunity to travel. while babies taking the comforts of home and needed necessities along with you.
Local Weekend Getaway: Need a quick break? Sometimes a weekend away is all you need to rejuvenate. A quick two night stay at a local hotel, or a short road-trip may be just what you need for a change of scenery. These work well with an infant's schedule, and not having to pack an extra suitcase with baby essentials needed for a week away.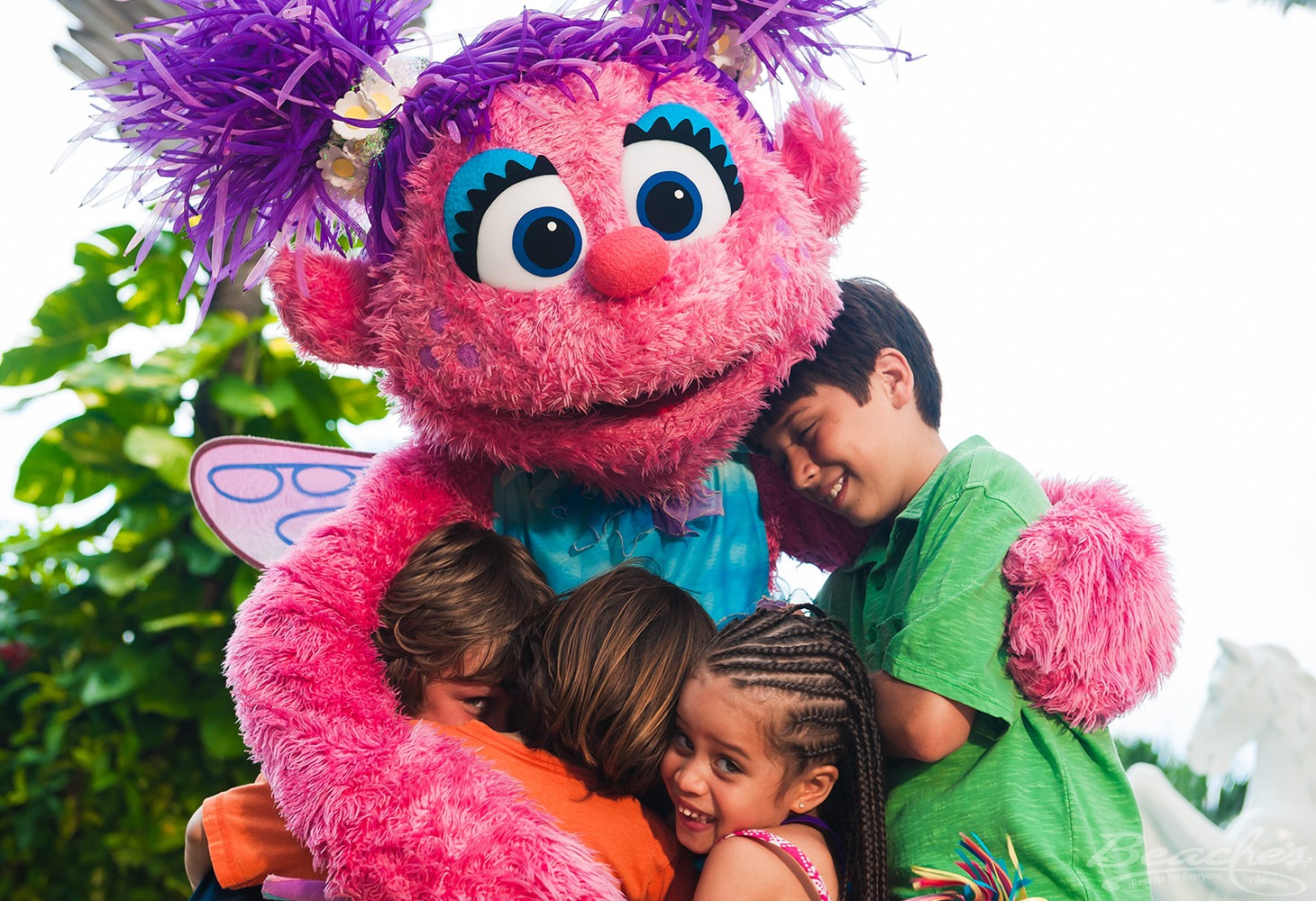 Best Family Vacations with Toddlers:
Camping: Toddlers love to explore, camping offers them a chance to explore nature while unplugging from technology. At campgrounds, youngsters will have the opportunity to learn social skills as they meet new kids their age and interact.
Beaching it at an All-Inclusive Resort: Planning a beach vacation at an All Inclusive Resort like Beaches Ocho Rios or Turks & Caicos would be a great option for families with toddlers. Beaches Resorts offer toddlers opportunities to enjoy the beach or pool with family, play with their favorite Sesame Street characters or spend time making new friends at the Kids Camp.
Cruising: Taking a cruise with the family is a great way to explore many different locations in one trip. Cruise lines also offer kids clubs designed for each age group, that includes many different activities kids can participate in.
Best Family Vacations with Elementary Aged Kids:
Theme Park Staycations: Kids age 5 – 12 LOVE visiting theme parks. Many theme parks have transformed their destination into resorts with themed hotels located next to the amusement park like Knott's Berry Farm and the Knott's Berry Farm Hotel. Theme parks offer the ultimate in adrenaline rushing rides and entertainment, perfect for everyone in the family.
Road Trips: Elementary aged kids may be studying the history of the United States. Road trips to locations they have been learning about in class is a great way to reinforce academics while exploring new cities and states.
Water Park Staycations: Just like theme parks, waterparks offer families with kids the opportunity to let the adrenaline pumping water slides entertain the gang. Beaches Resorts in Jamaica and Turks & Caicos have their own all-inclusive waterparks where kids and kids at heart can spend the day enjoying waterslides, the kid-friendly pools, and the swim-up soda bars.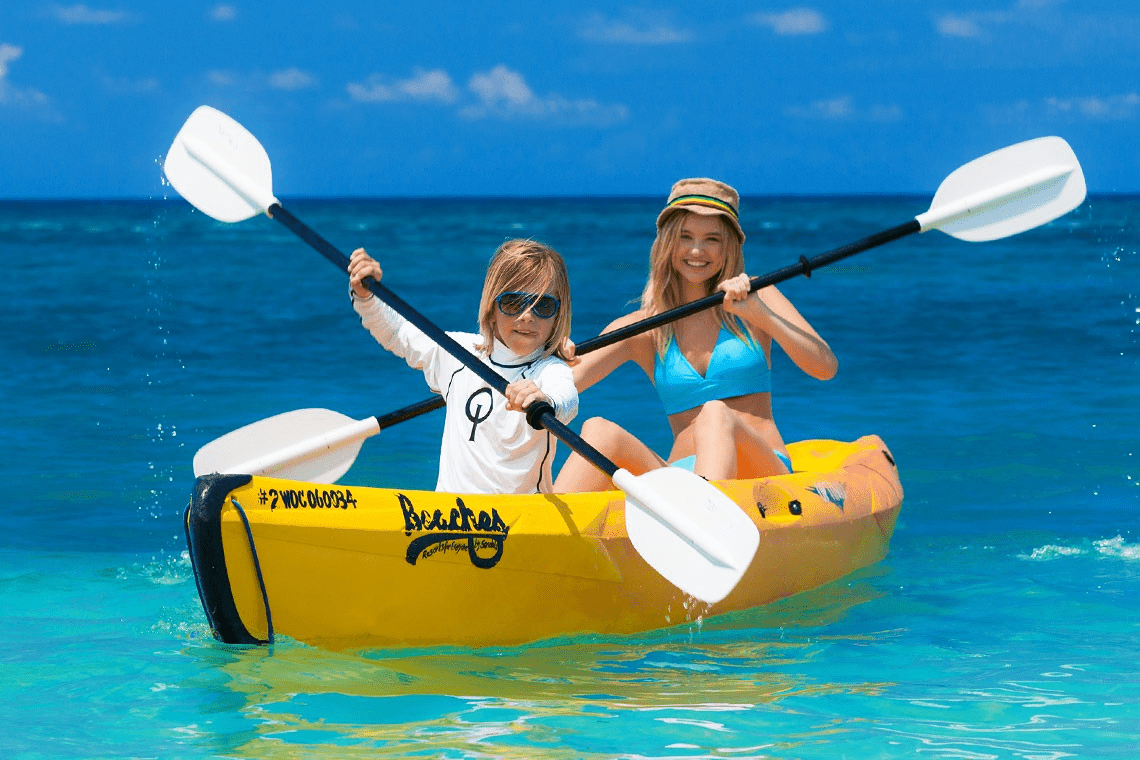 Best Family Vacations with Teenagers
Beach Destinations: Teenagers are typically ready for adventure, or time to simply hang out on the beach sunbathing. Beach destinations like Beaches Resorts in Jamaica and Turks & Caicos offer beautiful beaches and adventure activities teens can participate in.
Tropical Destinations: My family is currently into tropical destinations. This past summer, we visited Hawaii to relax and sight see. Tropical islands could include Hawaii, Tahiti, Jamaica.
Adventure Destinations: Teens typically want to just hang out, or stare at their phone all day. To keep their minds off of technology, vacations that give them a bit of an adventure or thrill seeking may be the go to option to keep them entertained. These vacations could include mountain biking, rock climbing, hiking, skiing, ziplining, surfing or snowboarding. Talk to your teen to decide if it they would be more interested in a winter sport or a summer adventure and include them in the planning.
Hopefully these our fun family vacation ideas have inspired you to start planning. The best quality time with family is when you are together, creating special memories while enjoying stress free time on an incredible adventure.