It's official: Knott's Berry Farm, the Southern California theme park, is now open. As of May 21st, Knott's safely resumed regular operations with limited capacity and new reservation requirements. This marks the kick-off of a summer-long, Knott's 100th Anniversary Celebration featuring "The Knott's Family Reunion," where family and friends can reunite at the park in a safe and fun environment after a year-long closure due to COVID-19.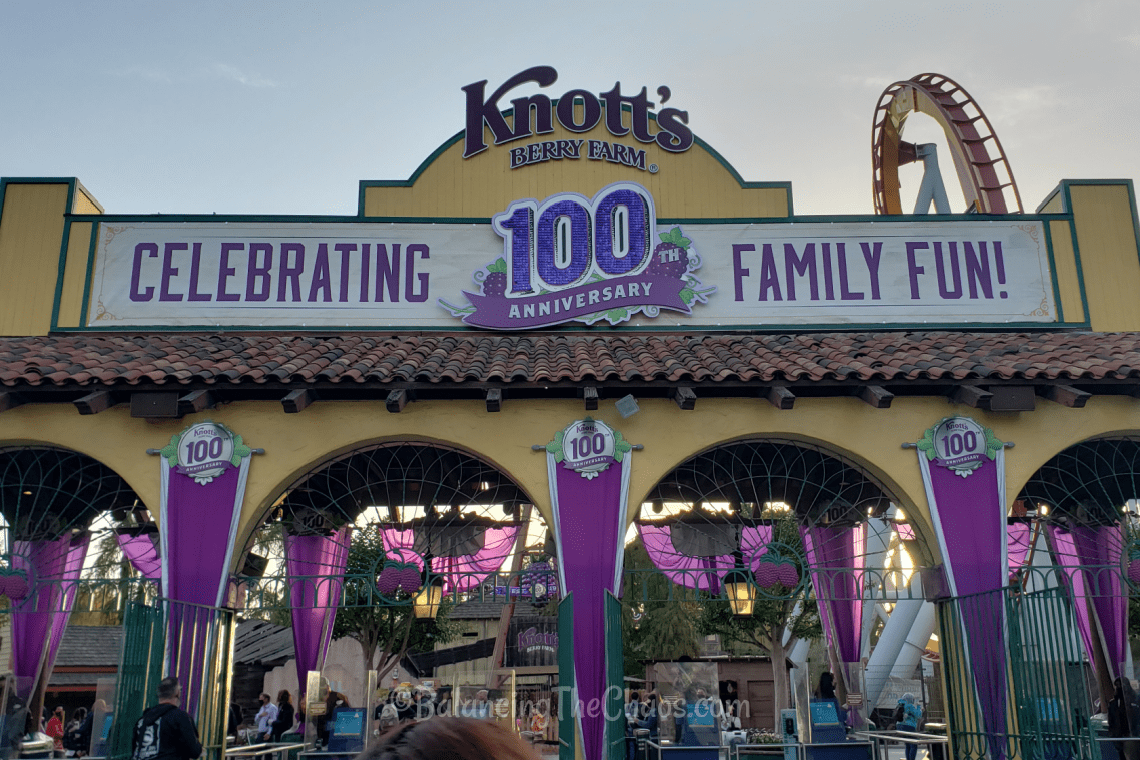 Knott's Berry Farm has been a wonderful place for my family. As a kid, I fondly remember visiting the park with my parents, aunts, and uncles, riding the Soap Box Racers and the Sky Jump. Then as I had children, I continued the tradition of bringing my kiddos to the park for so many seasons of fun and holiday offerings. This year, Southern California's original theme park, Knott's Berry Farm, commemorates its 100th anniversary with a grand summer-long celebration paying tribute to the Knott family's rich history and legacy of family fun for all. "The Knott's Family Reunion" is a chance for friends and families to come together to relive their favorite Knott's memories while also creating unforgettable, exciting new memories just like us.
How do you celebrate momentous occasions with family and friends? Getting everyone together with rich foods, gorgeous decorations, and fun, right? Knott's has done just that. They have created a once-in-a-lifetime celebration featuring festive park décor, themed food items, unique entertainment, exclusive merchandise, and special surprises along the way, all paying homage to the nostalgia that surrounds the historic theme park.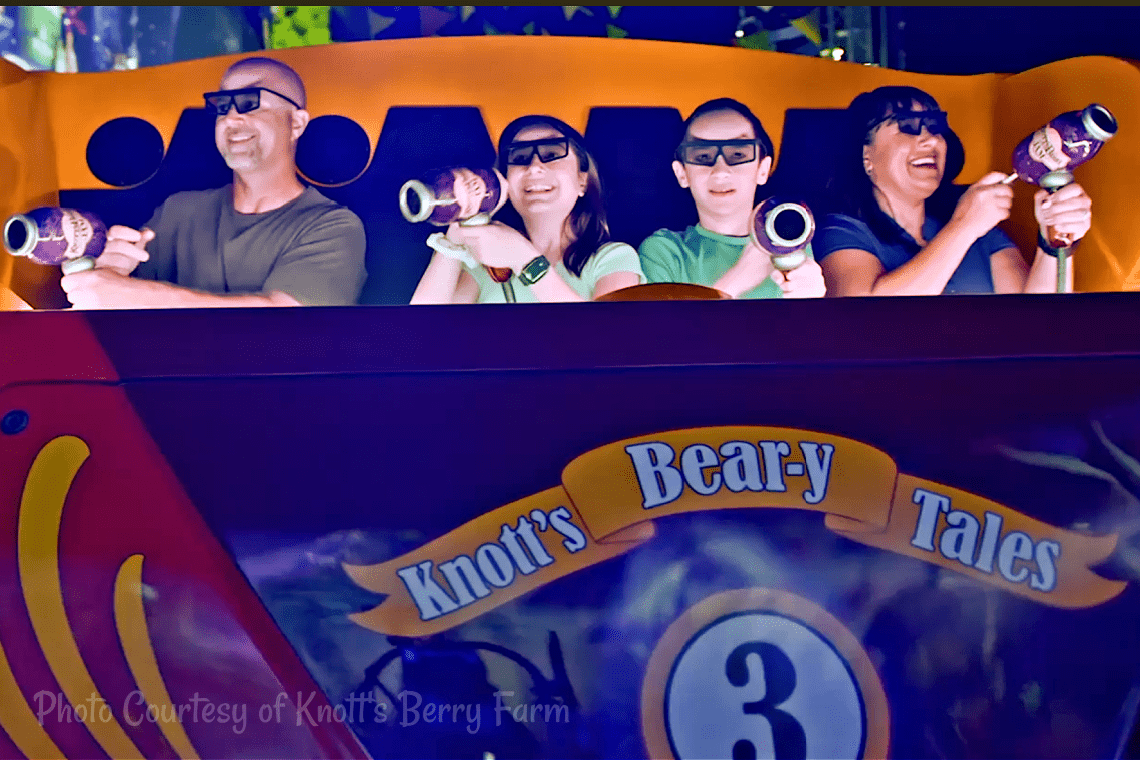 Knott's Beary-Tales: Return To the Fair:
Kicking off the 100th Anniversary celebration, you'll want to experience the brand-new Knott's Bear-y Tales: Return to the Fair. It's a 4-D interactive ride that pays tribute to the classic attraction from 35 years ago. Climb aboard festive ride cars equipped with jelly blasters to try and recover the stolen boysenberry pies while traveling through the whimsical fair, competing for the highest score. By the ride's entrance, guests will have the opportunity to meet Boysen, Brawny, and Moxie, Knott's all-new lovable costumed characters for a fun photo opportunity. Check out the ride here:
Re-Imagined themed Carnival Games and prizes: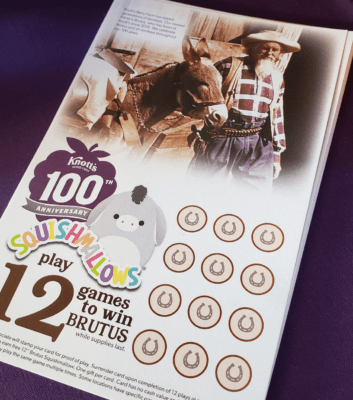 The creators at Knott's Berry Farm decided to re-imagine their carnival games. To coincide with the return of Knott's Berry Tales, the newest game is a whack a mole concept where you'll have the opportunity to bop one of those crafty coyote pie thieves on the head with a soft mallet. They have also added the beloved Knott's Wacky Soap Box Racer theme to one of the games, where 17 of the rides' characters race across a track. The first one that crosses the finish line – WINS. Additionally, there is a tribute to the 1970's Sky Jump ride. Now you'll be able to re-live the Sky Jump in an interactive game – the first Parachute to reach the bottom is the winner. While enjoying the carnival-style games, you can WIN a Brutus Squishmellow with the stamp program. All you need to do is play any 12 games, fill up your stamp card to win the 100th Anniversary Brutus Squishmellow (One per card).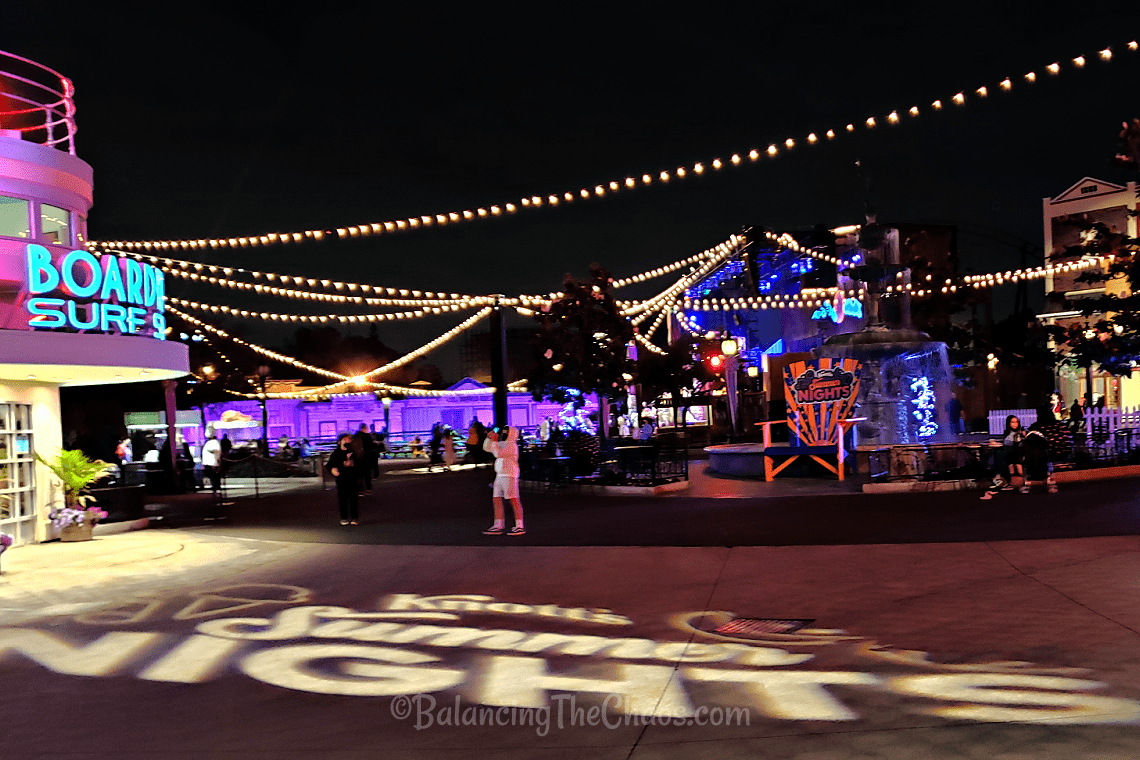 Return of Knott's Summer Nights:
Knott's has brought back special evening entertainment with the return of Knott's Summer Nights. Expect beautiful evenings with live music, DJs, and one-of-a-kind food and drink specialties through September 6th, 2021. A full menu is available here: https://www.knotts.com/events/knotts-summer-nights.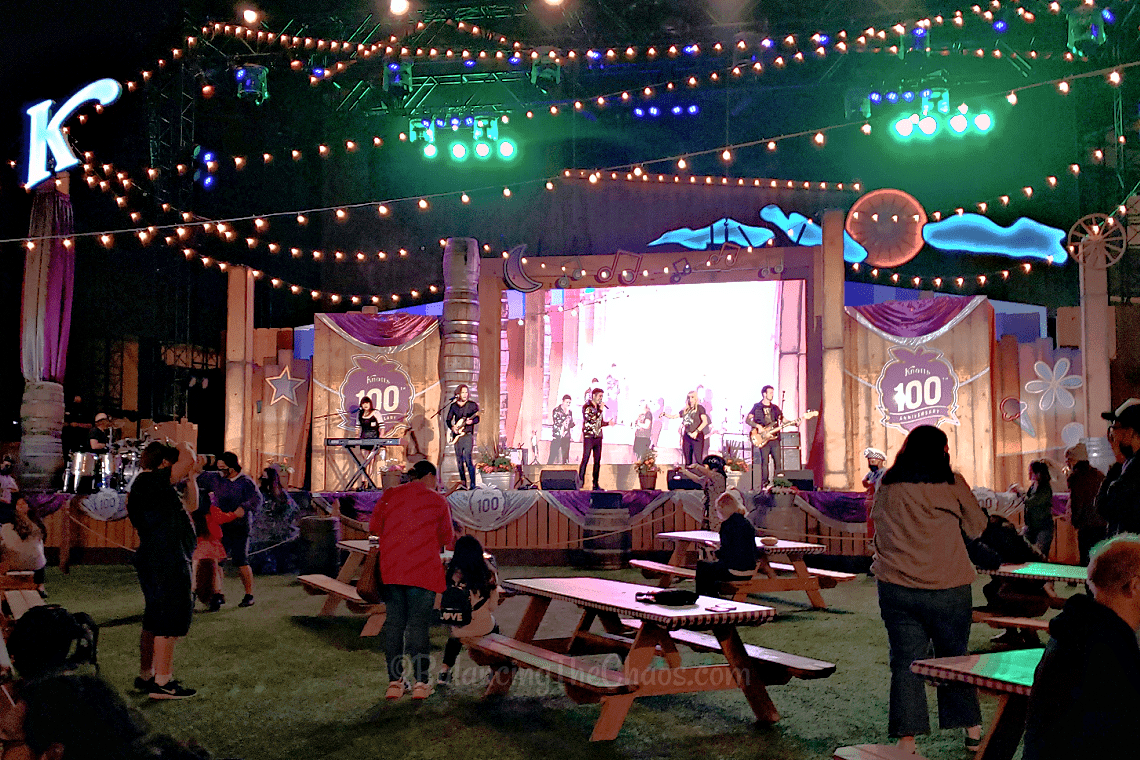 Celebrating the redesigned illuminated k-tower nightly:
In addition, the theme park will have a celebration ceremony on select nights featuring multiple attractions lighting up the evening and culminating in a special moment with the redesigned illuminated K-tower. Guests also will find festive new park décor, including special photo settings that pay homage to favorite attractions from the past and commemorative merchandise celebrating the park's vast history.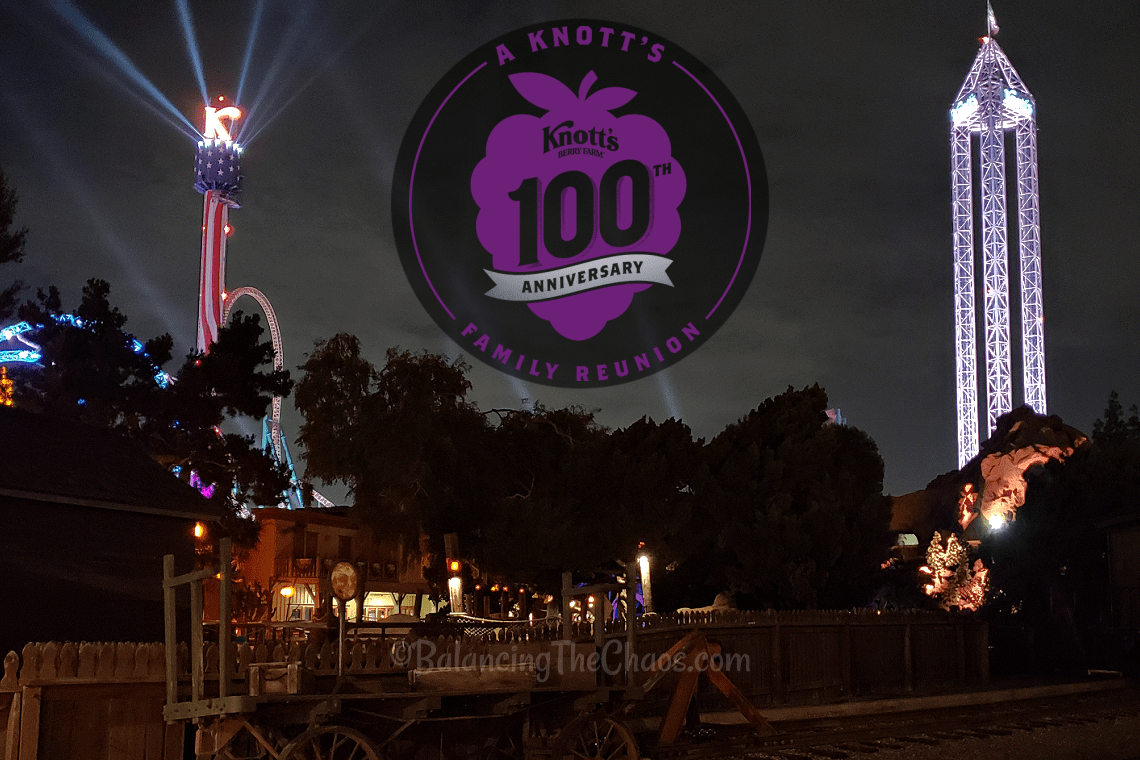 Current Season Passes extended to May 5, 2022:
These are just a few of the many special surprises we can expect from Knott's during the re-opening and the 100th Anniversary celebration that runs through September 6, 2021. In accordance with current state guidelines, capacity is limited and available to California residents only with reservations required for both single-day visits and Season Passholders at this time. All 2020 and 2021 season passes purchased through May 5, 2021, will be valid through May 5, 2022. If you purchased add-ons to your season passes like All Season Dining and All Season Drink Refills, these items will be added to your pass and extended to the May 5, 2022 date.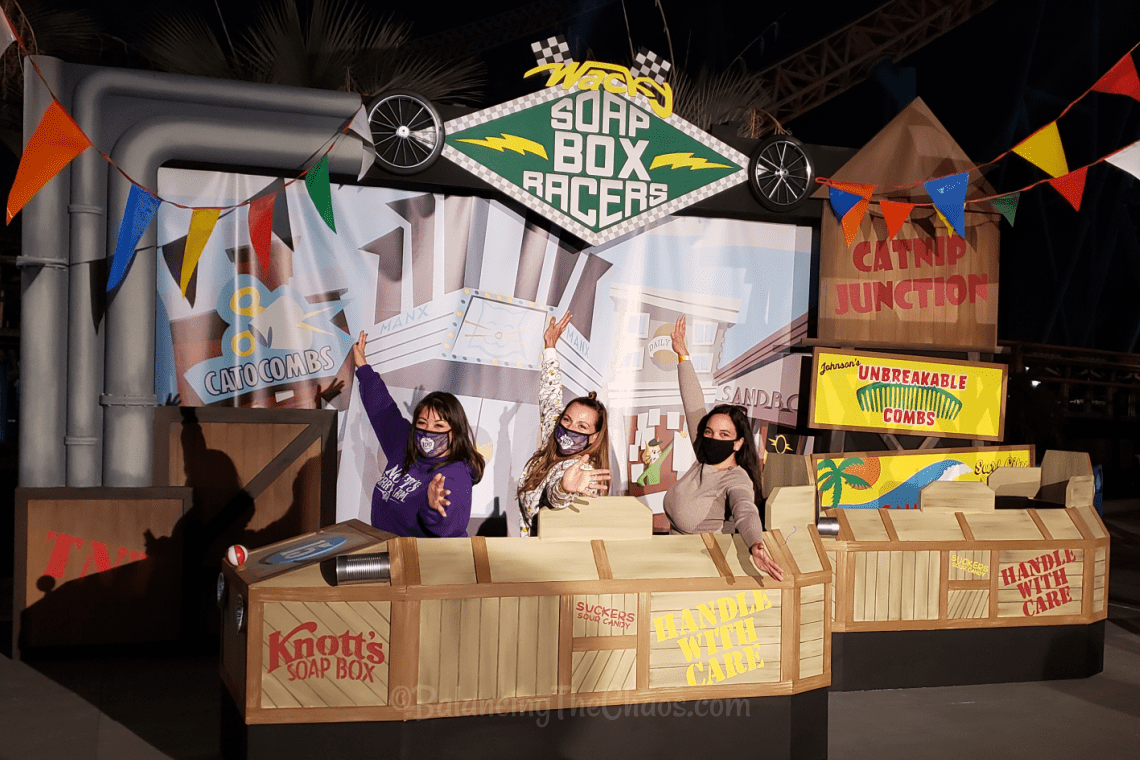 Season Passes available for $101:
I must say, you're going to want to return for all seasons of fun at the park. Join the family and place your order for Knott's Season Passes, now available starting at $101 or six easy payments of $13.50 after an initial payment. Gold Passes are $135 or six easy payments of just $17.00 after an initial payment which includes admission to the Knott's Soak City Waterpark will be opening this weekend (May 29th). These offers end on June 20, 2021. Applicable taxes and fees apply. Payment plans are only available at knotts.com
See ya at the farm!