With Thanksgiving next week, we've been looking for new recipes to share with loved ones. We were excited when our friends at Frieda's Specialty Produce sent us a special delivery that contained fresh produce ingredients to create a special fall dish. Primed with recipes created by Lauren Ko, Instagram phenomenon, founder of @lokokitchen and New York Times Best-Selling Author of PIEOMETRY, we decided on making a beautiful sweet potato pie.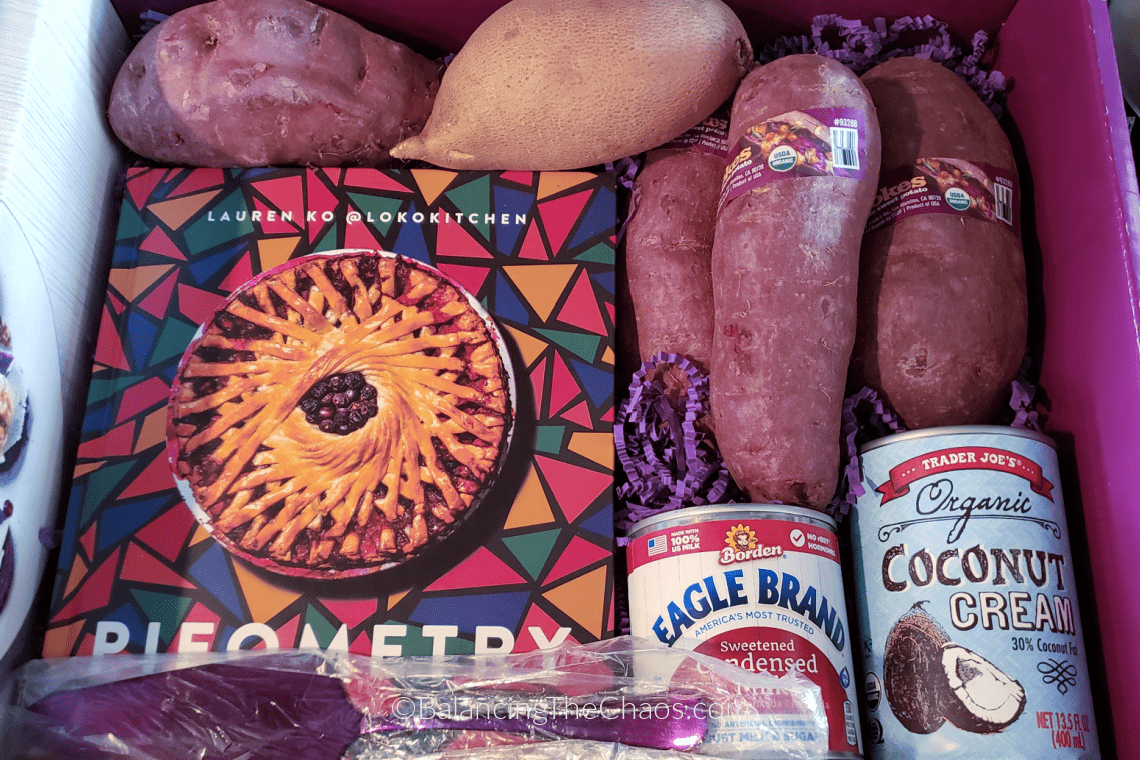 Frieda's Specialty Produce are considering ways to put a new twist on their traditional recipes this holiday season, especially when it comes to dessert. To celebrate the start of the November holiday season and to help consumers supercharge their traditional menus. We were super excited to partake in this awesome task by adding Stokes Purple® sweet potatoes to our holiday celebration.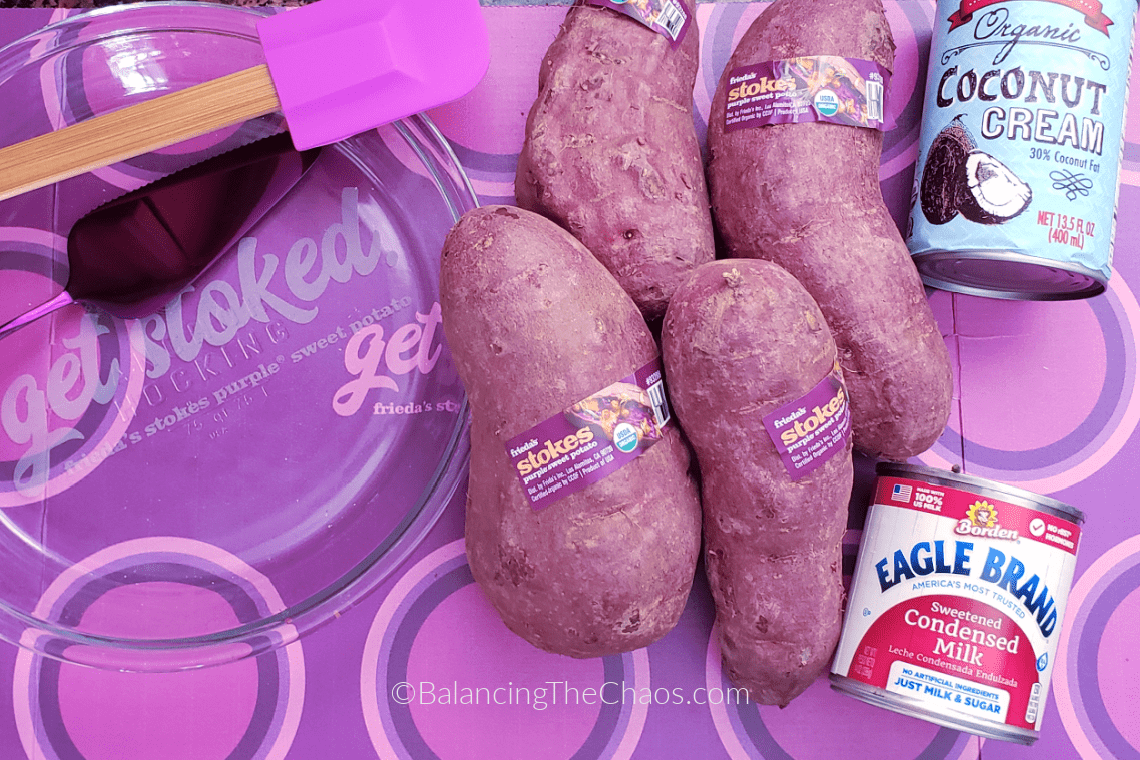 Of the recipes Frieda's shared in our gift box, we chose to create the Stokes Purple® Sweet Potato Pie with Maple Whipped Cream. We followed the recipe card, which seemed pretty easy. Just cook the sweet potatoes first, then mix all of the ingredients in a blender or food processor, pour it into the pie shell and bake.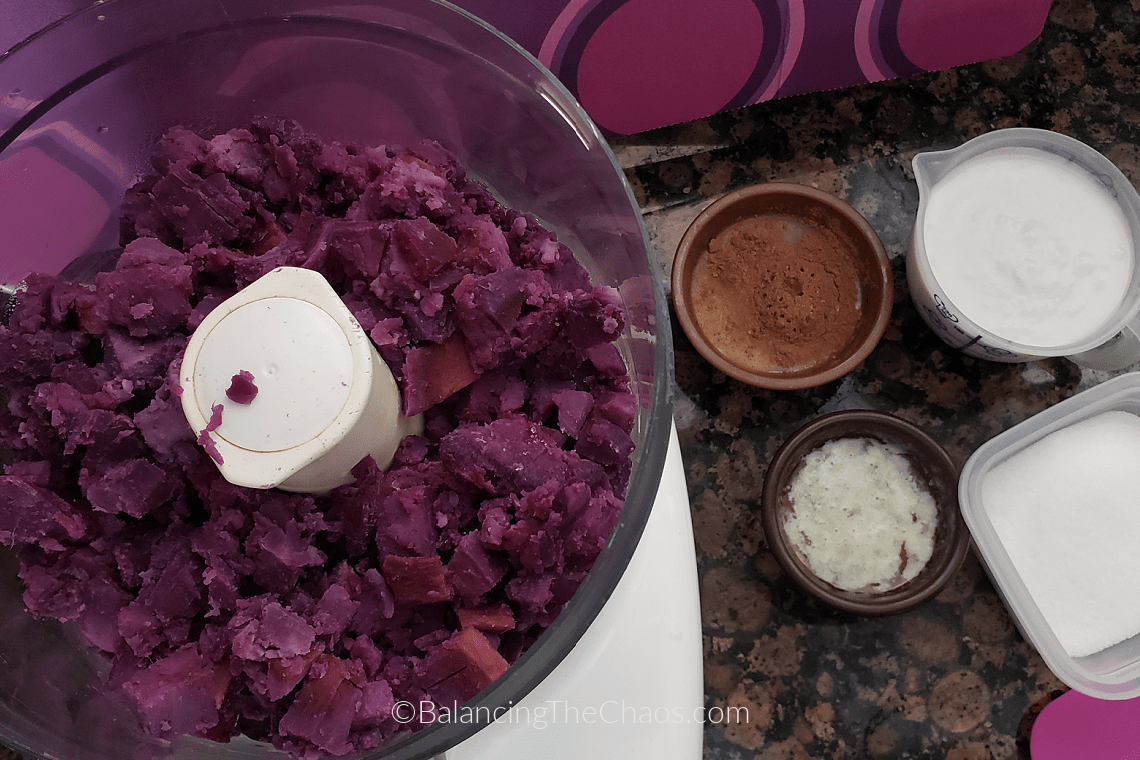 With food at the center of Thanksgiving and Friendsgiving celebrations, Frieda's research revealed that more than 30% of consumers know it can bring a sense of comfort. Dessert is a major consideration and men, surprisingly, skewed higher in many areas of the research:
More than 25% of consumers feel they need to get back the lost time with their family and friends. Surprisingly, this number skewed higher with men vs. women.
More than 60% of consumers ages 25-34 agreed that they would consider making a beautiful dessert that adds color to their Thanksgiving and Friendsgiving tables.
More than 50% of consumers would consider making beautiful desserts, especially those that are social-media worthy.
More than 30% of consumers, especially those ages 18-44, would consider a twist on the traditional sweet potato pie and making it with Stokes Purple® sweet potatoes, with men showing stronger numbers vs. women.
More than 40% of consumers, especially those ages 18-44, would consider hand pies so that each person could have their own dessert, with men skewing higher than women in this category.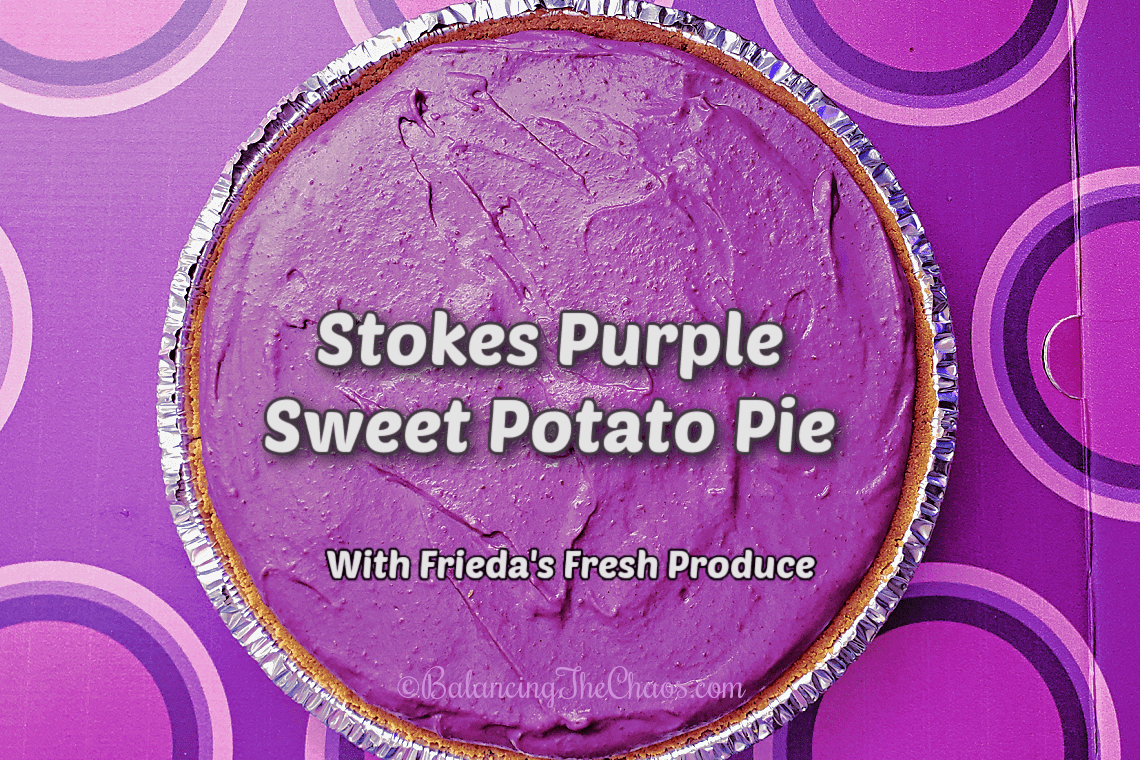 This holiday season the company is offering inspiration through new recipes so that everyone, at every level of indulgence, can create truly extraordinary holiday meals. Stokes Purple® sweet potatoes are at the center of the holiday season because they are versatile and "just right"—not too sweet, too savory, too moist or too dry. Due to their deep purple color, they are full of anthocyanin antioxidants, just like blueberries, and are a good source of vitamin C and fiber, making them healthy, nutritious and delicious. The recipes available at Friedas.com are: